*I received a hotel stay in exchange for this review. All my opinions are my own and not swayed by outside sources.*
A few weeks back, I had the privilege to stay at the Loews Hotel and Resort in Boston, Massachusetts. While we planned to take the kids, we decided to do a staycation with just my husband and I to check out the hotel and then return with them at a later day. I had not heard of the Loews before but my sister frequents their locations across the country and always remarks how it is an unbelievable hotel!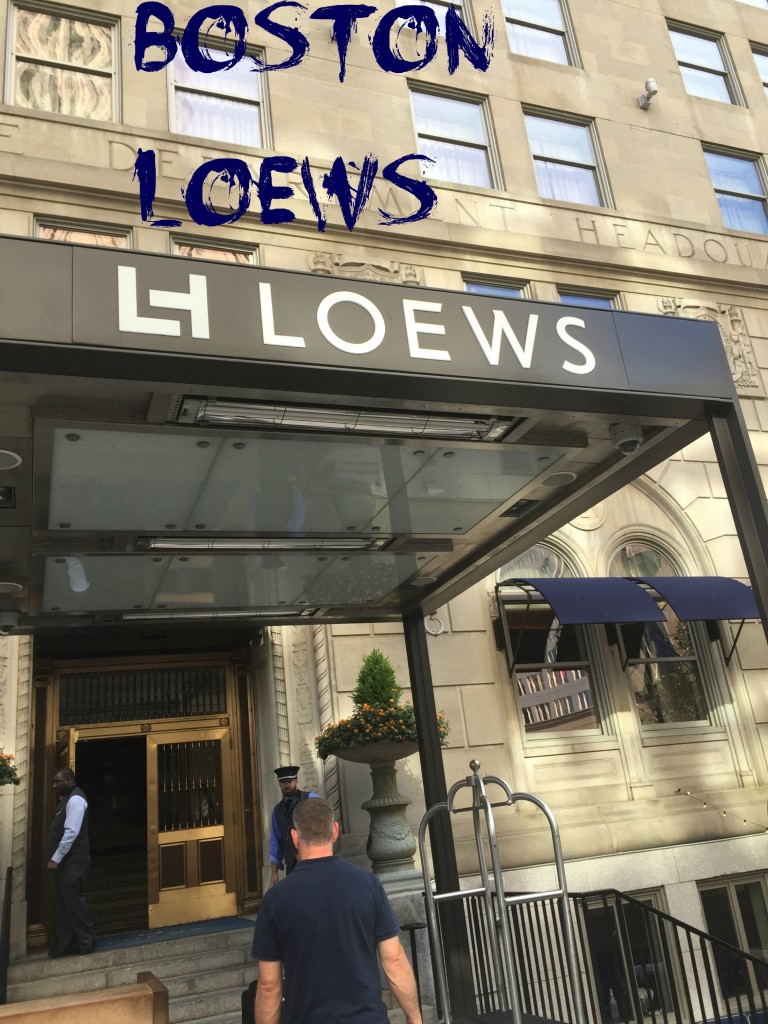 When we arrived, we did not have to worry about parking which is a first in such a busy part of Boston. The Loews Hotel and Resorts is located at 154 Berkeley Street in Back Bay. From the hotel it is a  6-minute walk from the Arlington 'T' subway station and a 9-minute walk from Boston Common park.   Immediately when you drive up the valet parks your car and takes care of helping you get your luggage out of your car. Within a few minutes, we were in the lobby and ready to check in.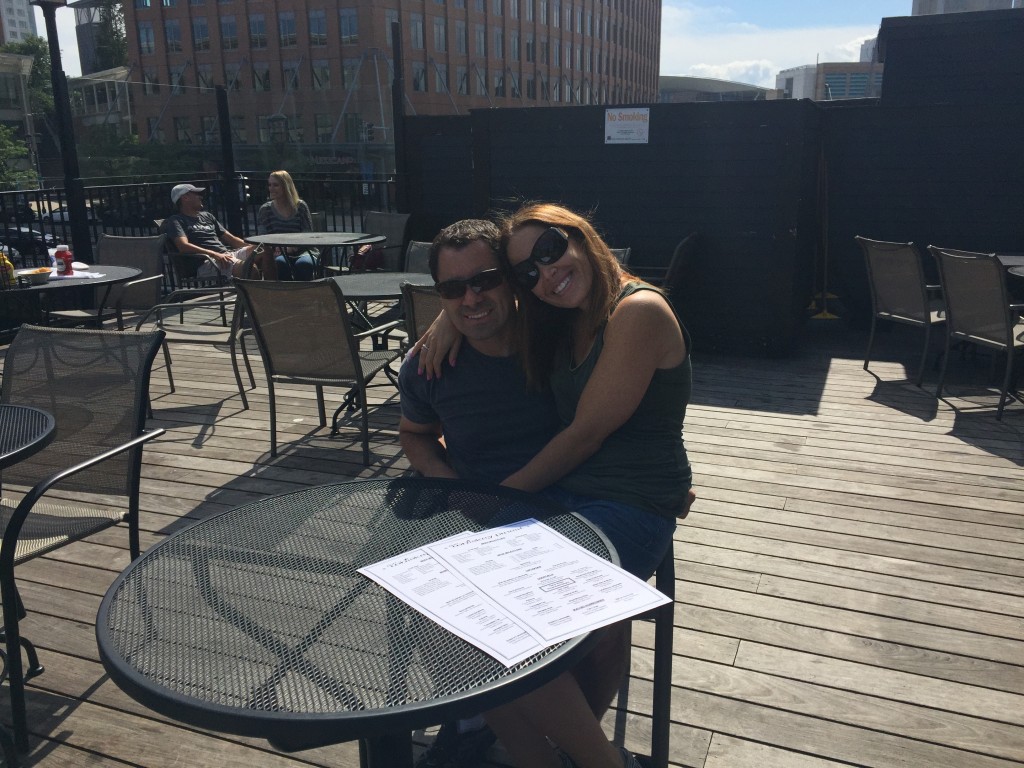 The lobby of this hotel is gorgeous! The Loews Hotel and Resorts in Boston is a refined hotel in a former police headquarters. It has a rustic, yet very elegant feel to it. We were greeted by the very friendly staff members in the lobby and were given our keys to where we would be staying for the night.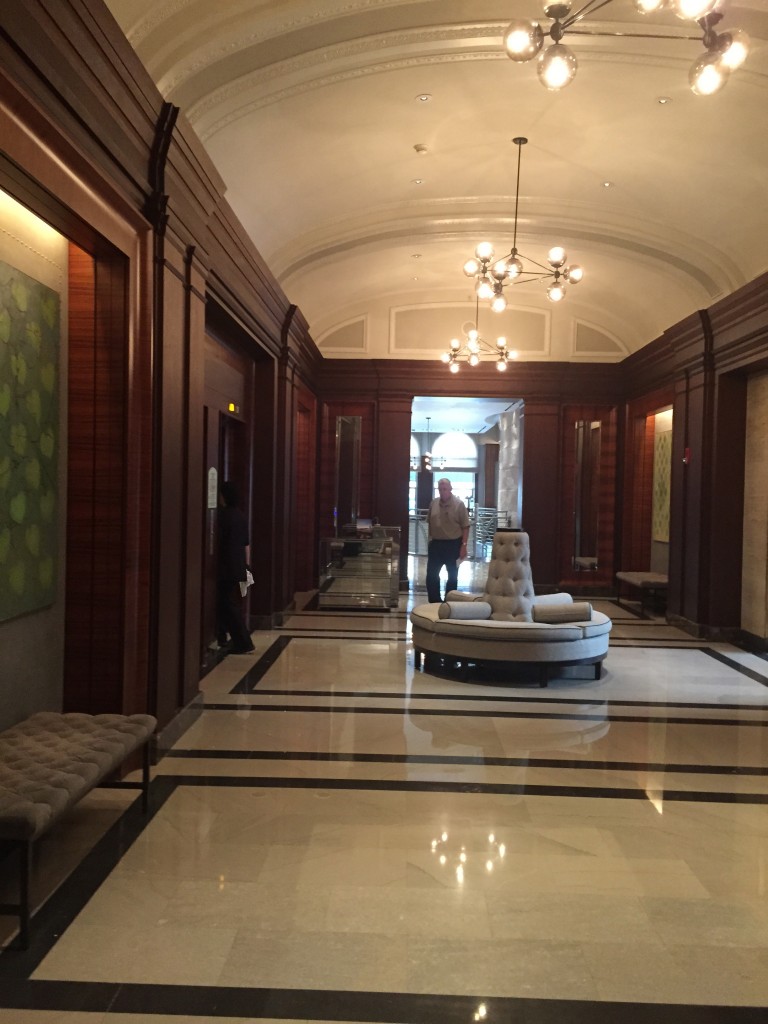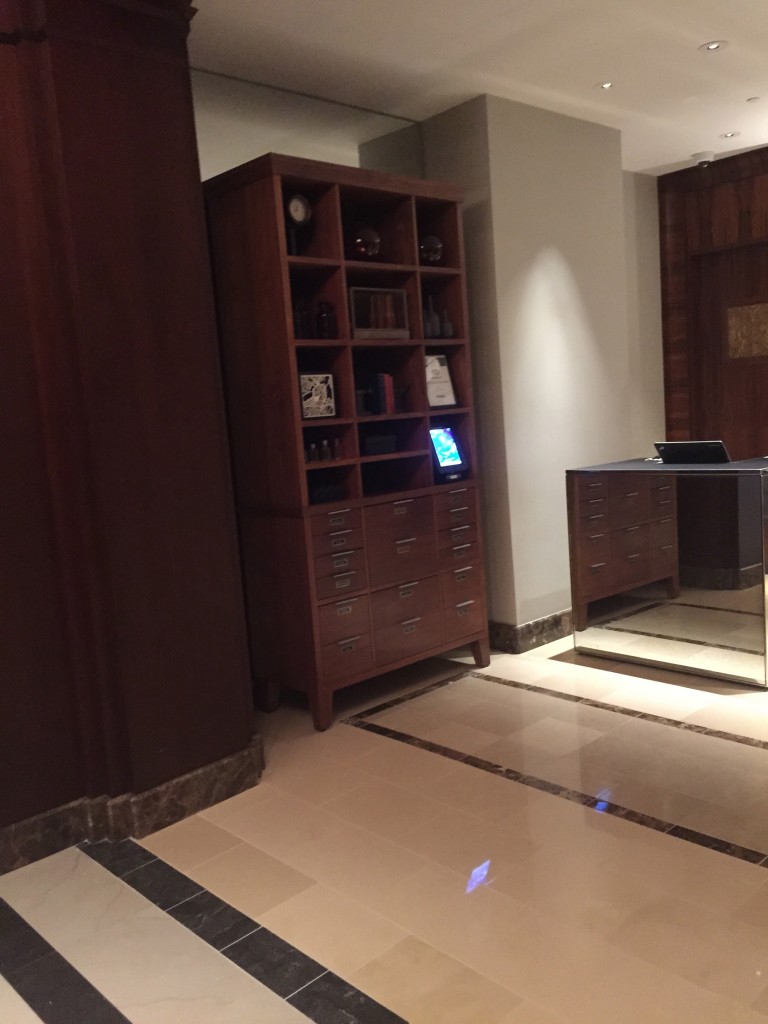 There are a total of 222 hotel guest rooms, 2 luxury suites, and a presidential suite at this hotel. When we arrived upstairs, we remarked how BIG the rooms were.  We have stayed at many places in Boston but none that were as big as the regular room we had. This room could have been a suite at another local hotel! Within the hotel room, there is a huge king style bed with a separate "living" room area.   In the "living" room area there is a 46-inch LED Smart TVs for your viewing pleasure. You also will be able to connect to complimentary and very fast Wi-Fi. If you have business to do, there is an ergonomic work area with quick and easy connectivity to personal electronic devices such as MP3 players, digital cameras and laptops.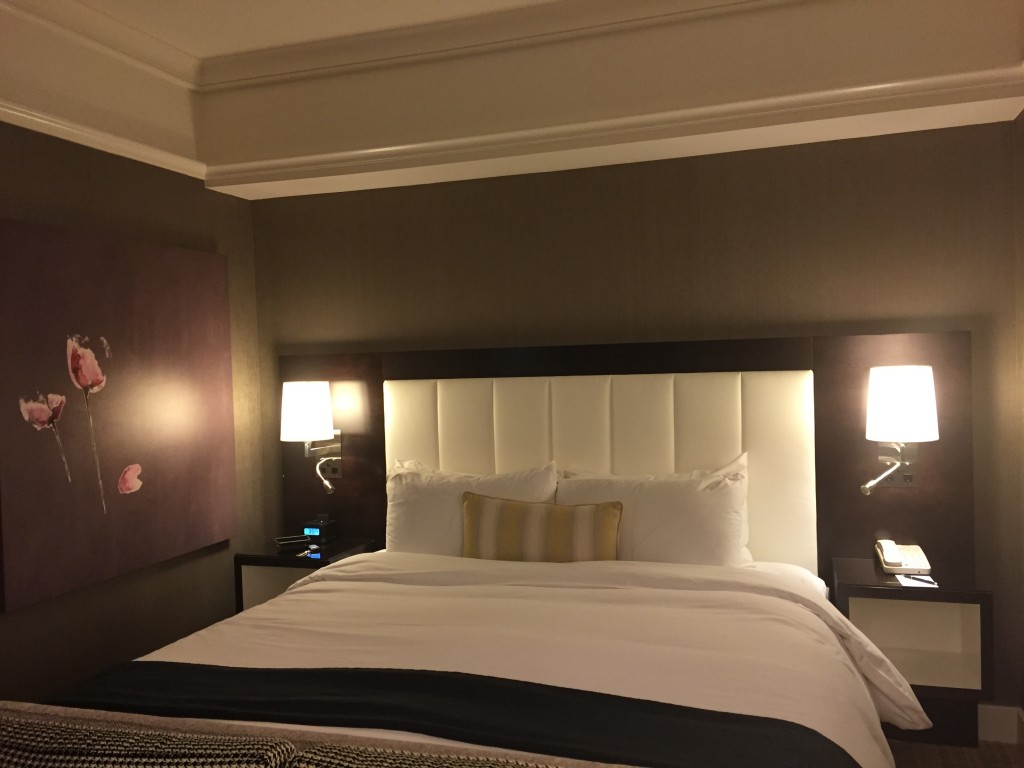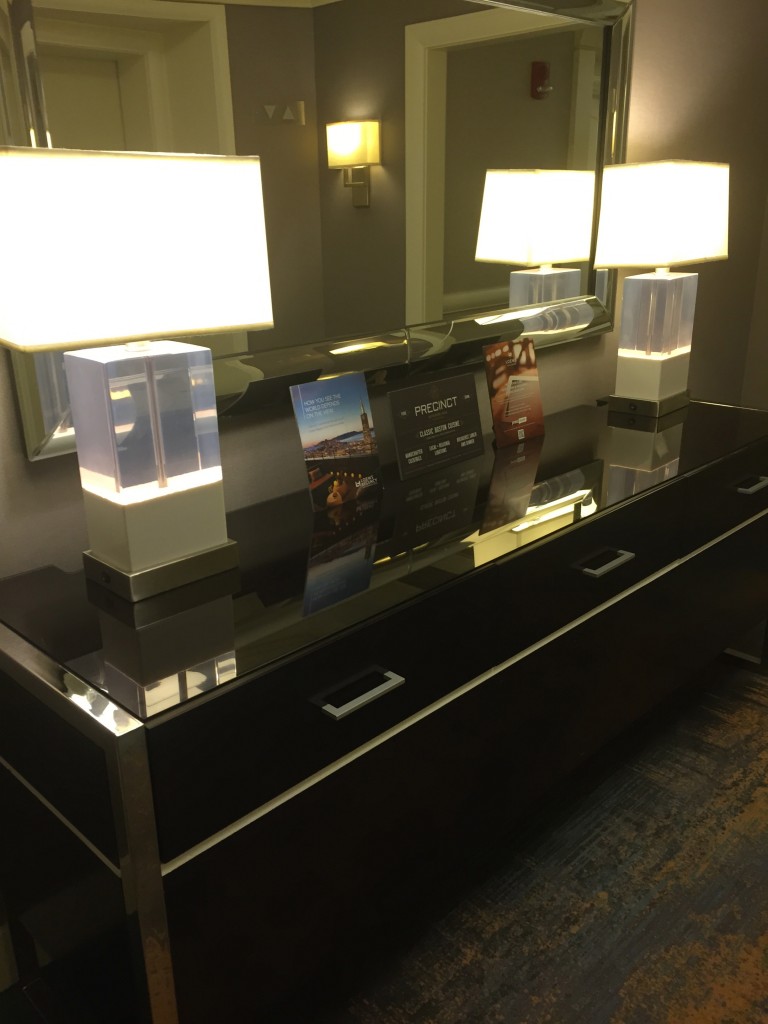 The bathroom is also gorgeous with exotic zebrawood vanities, walk-in showers with rainfall shower heads. There is also separate tubs perfect for soaking. I had the chance to take a nice, hot, and long shower and it was remarkable with the wonderful shower heads. It was a really nice touch!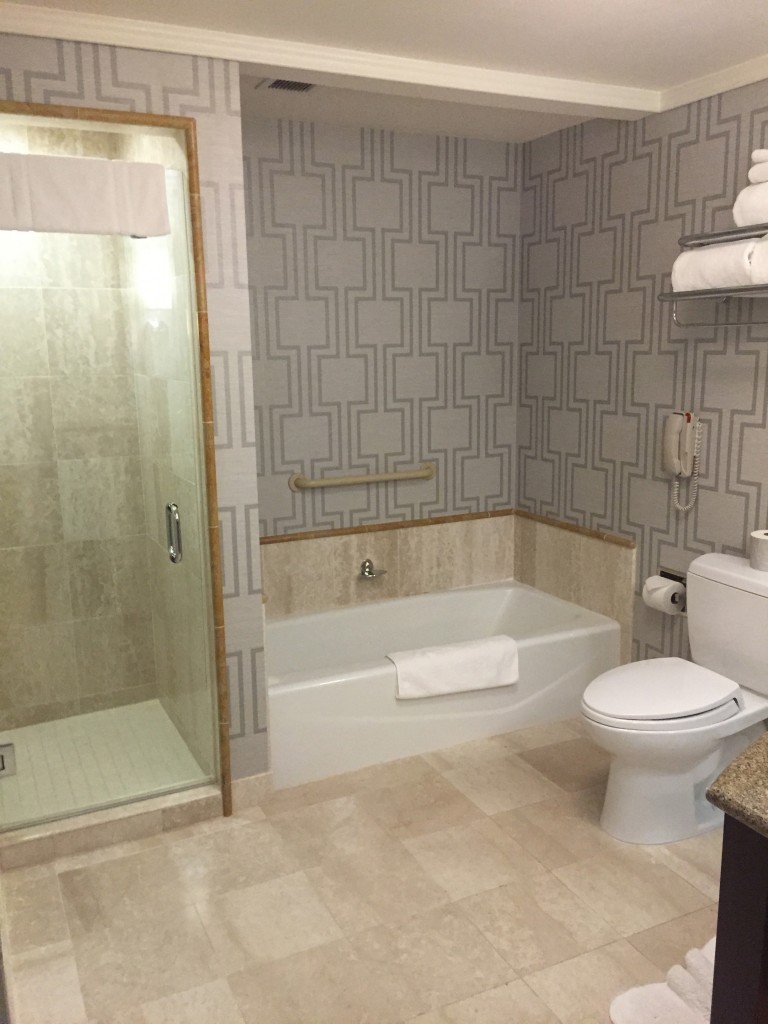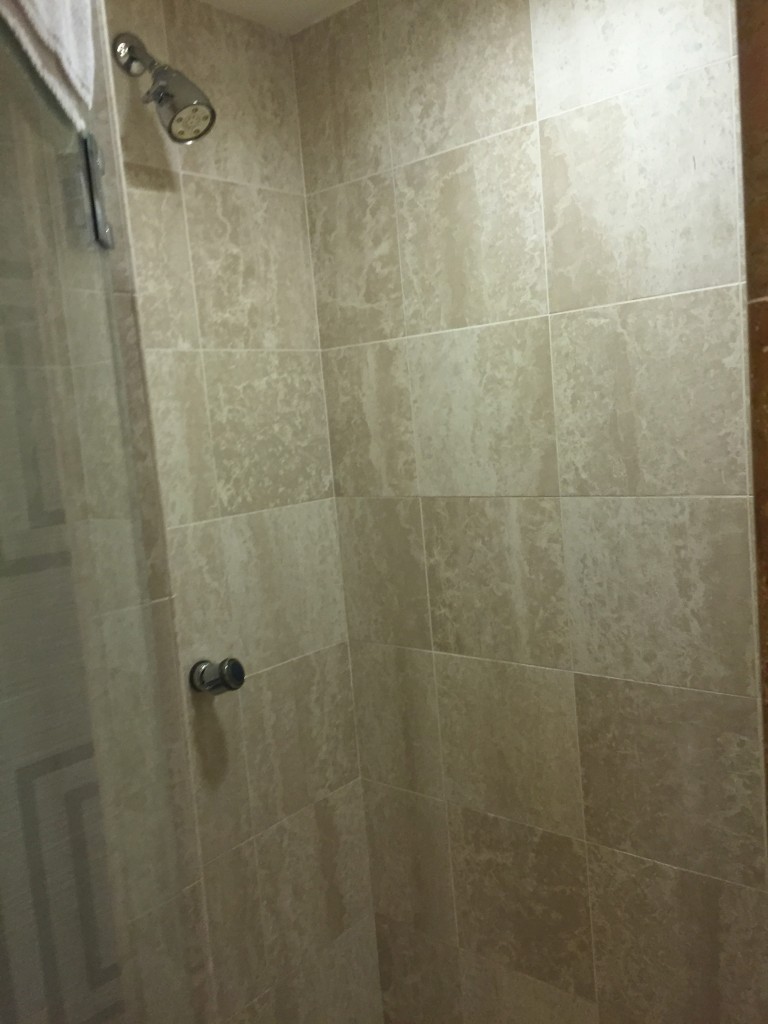 While we LOVED our alone time in this hotel, I definitely plan to take the family back as this hotel is unbelievable for family travel. This is because Loews and Sprout have teamed up for a great partnership to bring family vacation back again.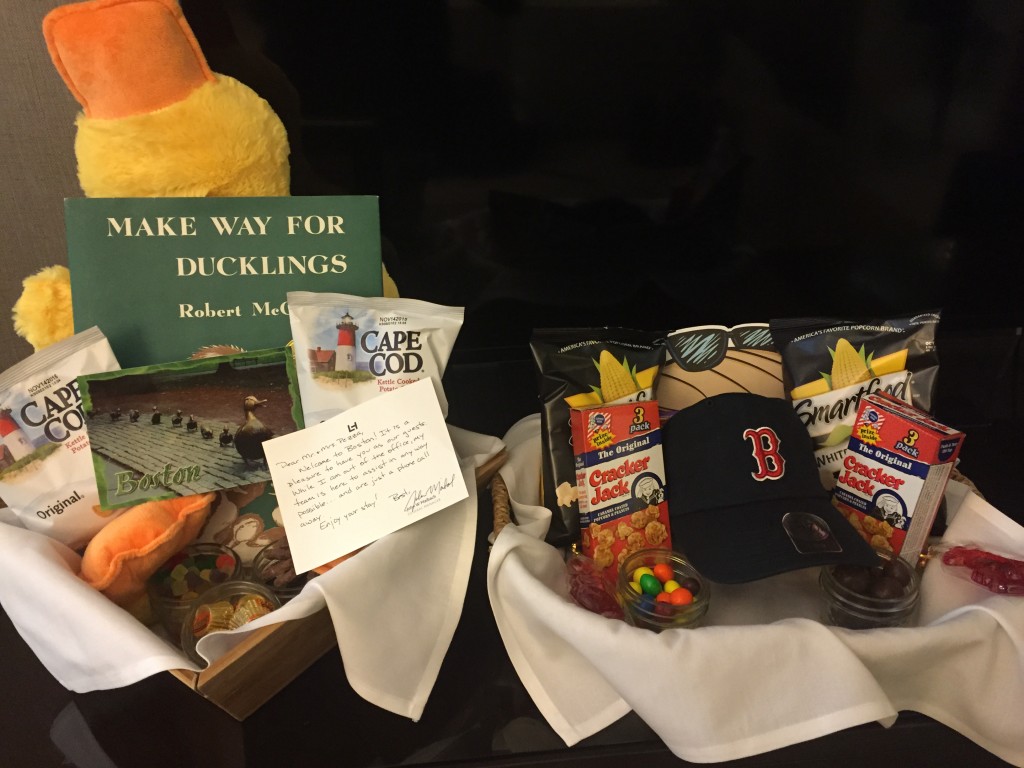 SPROUT AND LOEWS JOIN TOGETHER:
Loews Hotels and Sprout will provide families with playful perks including: custom Sprout themed activity books upon arrival; Sprout placemats to color and play on at all three-meal restaurants; and the chance to try out the new Sprout Channel Cubby™ Tablet – which comes pre-loaded with full Sprout episodes, music videos, and recommended apps – during their stay.
The two brands have also teamed up to offer the "Sprout Dream Stay Welcome Package*" for families to reserve. This package includes a custom Sprout backpack, toothbrush, water bottle, activity book and mini Chica Plush toy. Sprout-branded wristbands will allow kids to eat for free at hotel restaurants.
"Sprout is all about being part of a child's day morning to night, and this partnership brings the Sprout experience on the road with families wherever their travels take them," said Jennifer Giddens, Vice President, Marketing at Sprout. "The 'Sprout Dream Stay Welcome Package' infuses a bit of the Sprout experience into those memorable family vacation moments."
"Loews Hotels & Resorts always looks for new ways to surprise and delight our guests," said Bruce J. Himelstein, Chief Marketing Officer, Loews Hotels & Resorts. "Partnering with such a recognized network like Sprout allows us to offer complimentary amenities for the little ones to enjoy during their stay, providing an added bonus for families visiting our hotels."
While we did not get to frequent the Precinct restaurant located in the hotel, I have been told this is also a great restaurant for families (even one with little kids) to frequent.  Once you are done eating, there are two parks within 3 walking blocks of each other. Great family outing for the entire family for sure!
Do not delay and start your family vacation to the Loews Hotel & Resorts in Boston today. Fall is the perfect time to enjoy a Bostonian getaway!