*This is a sponsored post. All my opinions are my own and not swayed by outside sources.*

Doohickies are a new way for kids to wear shoes. With Doohickies, you can turn any kids' lace-up sneakers into slip-ons quickly and easily. They turn tired shoes into pumped up kicks that kids love to put on and love to wear. I know my kids love them.
Doohickies – Turn Tired Shoes Into Pumped Up Kicks
In my house, getting the kids' shoes on is the most time intensive, and sometimes frustrating, part of the morning. They know how to tie their shoes, but it still takes them forever. You remember how difficult it could be to tie shoes when you were a kid, don't you? That's why I think Doohickies are so great. They turn my kids' lace-up shoes into slip-ons, and "they look cool", as my kids say. That means, my kids can throw their shoes on quickly, and they also don't feel like they're wearing baby shoes.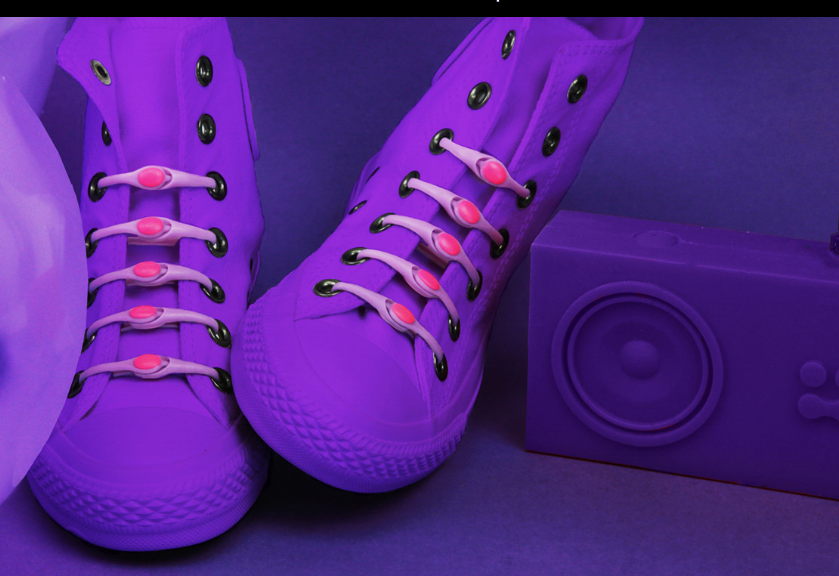 Doohickies are one size fits all for boys and girls. Kids can choose from super fun color packs, and there are even different lacing techniques for different looks. The best part is that once they're in place, Doohickies turn lace-up shoes into slip-on shoes. That's perfect for our family, because we're all go all the time, and those long, seemingly endless minutes of shoe tying can really eat into the morning.
Doohickies are Kid Approved
My kids love Doohickies. They enjoyed helping me put them into their shoes, and they love the colors. They had fun experimenting with the different lacing techniques and looks as well. The part they love the most is no more rushing in the morning to get their shoes on. They just slip them on and go. I love that, too!
Doohickies make the mornings easier for me, and they make the day more fun for my kids. It's a win/win all the way around. And because they come in cool colors and lacing patterns, my kids don't feel like they're wearing baby shoes. They're just wearing super cool kicks. If you want to limit the time wasted with putting on shoes and make it fun for the kids, give Doohickies I try. I love them. My kids love them. I think you'll love them, too!