*This post is part of a sponsored campaign for The Sugar Goblin. I received compensation for my participation, but my review and opinions are my own.*
My kids love to read. Since my kids were tiny, we've made bedtime stories a family tradition in our home to encourage a love of reading and create some quality bonding time. Now, we're making a new family tradition this Halloween with story time featuring The Sugar Goblin. The Sugar Goblin is a plush toy plus a story book that encourages fun and shenanigans this Halloween.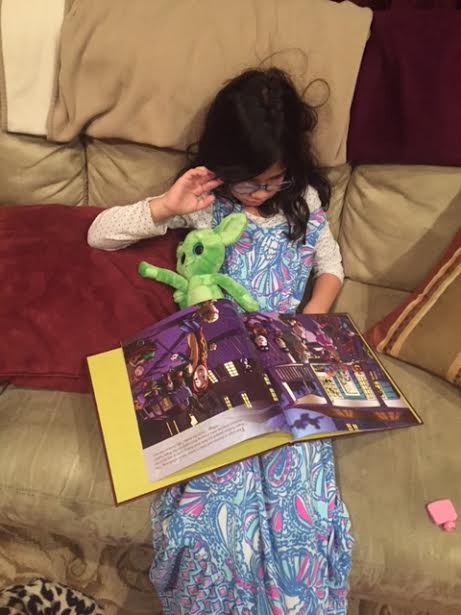 What is The Sugar Goblin
The Sugar Goblin is a wonderful Halloween book for children that features a plush Sugar Goblin, as well. It makes a great family tradition for Halloween, because it increases the excitement of the season. After you read the book, you "invite" The Sugar Goblin into your home, where he'll roam around (with your help) and get into all sorts of good-natured trouble. You can turn Halloween night into a month long event, and that's exciting for the little ones.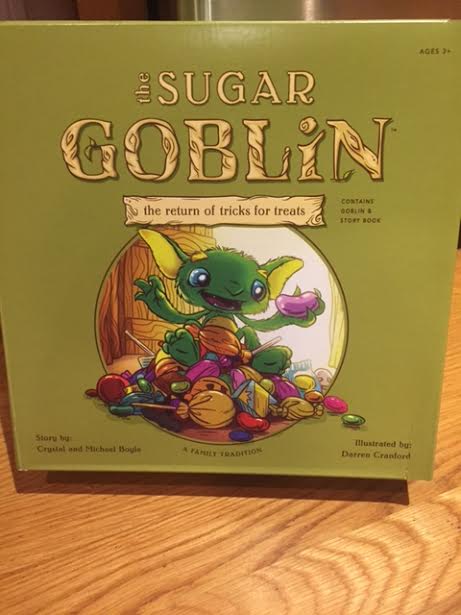 The Sugar Goblin does something else that I love as well. It shifts the focus of Halloween off of candy and onto fun. Like 80% of parents in the country, I limit the amount of candy my kids have on Halloween. Making The Sugar Goblin a new Halloween tradition allows me to cut the sugar down and not make my kids miserable.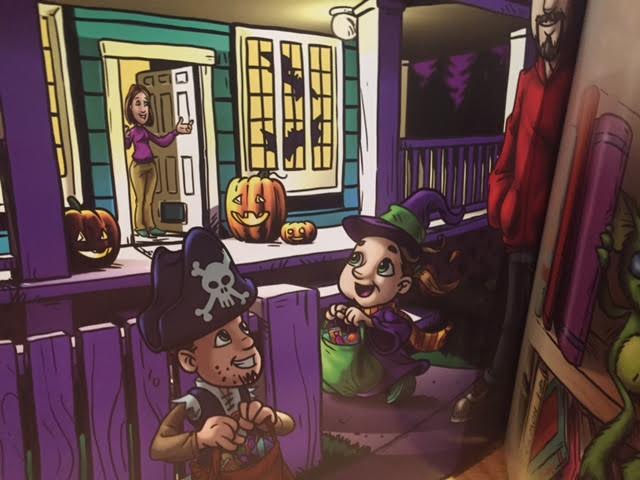 Make The Sugar Goblin a Halloween Family Tradition
The Sugar Goblin's Halloween stash his running low. It's your job to help them by inviting them into your home. You'll give them a place to live and a place to enjoy Halloween with new friends. Share your joy and your candy with your new friend, and in return, you'll get a gift and go to sleep knowing you've helped save the entire goblin village.
How to Invite The Sugar Goblin Into Your Home
The Sugar Goblin makes such a great Halloween family tradition, because you can make the entire month a Halloween filled joy. Here are some examples of how to invite The Sugar Goblin into your home and make some fun goblin trickery.
Perch The Sugar Goblin in different places around your home. Who knows what he's been doing?
Hang pictures upside down.
Make faces with breakfast food on the kids plates in the morning.
Stage a tea party with stuffed animal.
On Halloween night, leave behind a special Halloween treat for the kids from The Sugar Goblin.
Bring The Sugar Goblin Home for Your Kids
The Sugar Goblin is fun new family tradition for Halloween that the kids will love. Kids love the magic of Halloween, so why not make it more magical with The Sugar Goblin. It's the perfect family tradition to make memories that will last a lifetime. The Sugar Goblin plushy and book are available on The Sugar Goblin website, and will be available on Amazon and at Target soon for $29.99.