*I was provided with a weekend getaway at Embassy Suites. We were provided two rooms for two nights. All my opinions are my own and not swayed by outside sources.*
A few weeks ago my family was invited to spend two nights at the Embassy Suites Boston location for a staycation and to experience all the fun that Boston has to offer. My husband and I met in Boston and both attended school there, so it was an absolute pleasure showing my family some of the great landmarks that we visited as a couple. While I have never stayed at an Embassy Suites before, I will tell you that I plan to visit Embassy Suites for many years to come as we had such an unbelievable experience.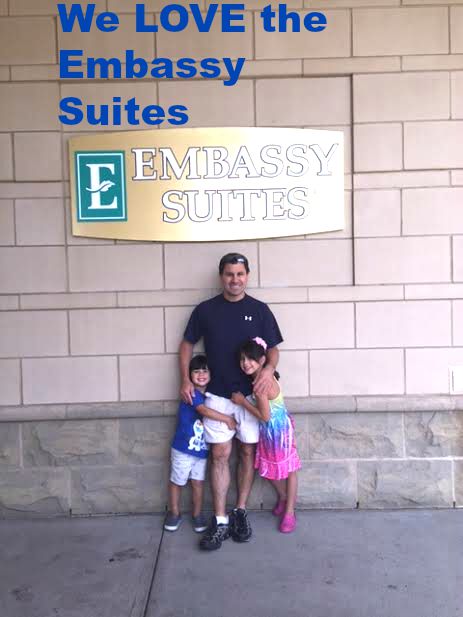 We checked into the Embassy Suites Boston location around 830 pm on a Friday night. This hotel is located adjacent to the airport and is very convenient if you are traveling in or out of Logan. When we entered, the very first thing I noted is the big board that directs to all the in and outward bound flights for the day. It is constantly being updated so if you are flying and staying at the Embassy Suites, you will be fully covered. Once we checked in, were given a rundown of the places that were still open for dinner in the hotel, as well as all the amenities we could take advantage of while staying at the Embassy Suites.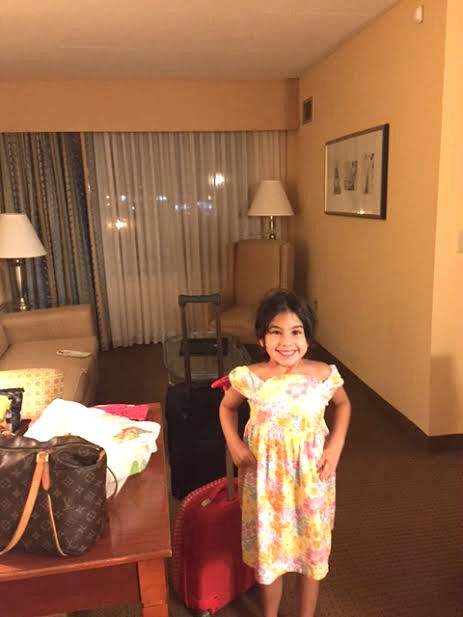 Before going upstairs, my family and I checked out the gorgeous lobby. It has a beautiful decor and more than ample room to sit down, to relax during the day or for an evening drink. They have a full service restaurant in the lobby section, a small convenience store, and a bar for all your needs. With the large couches and beautiful landscapes, I knew this was a place that I would greatly enjoy!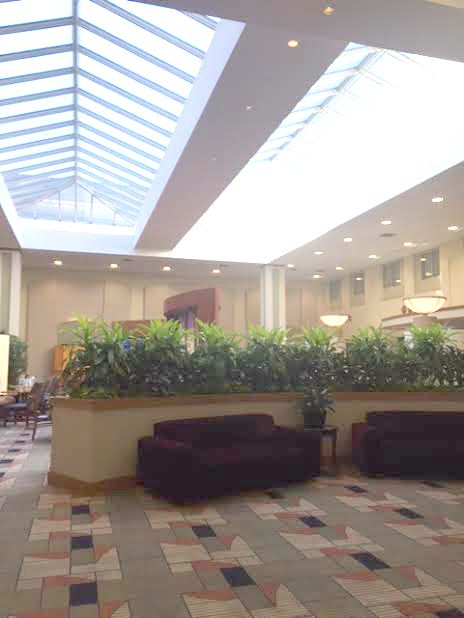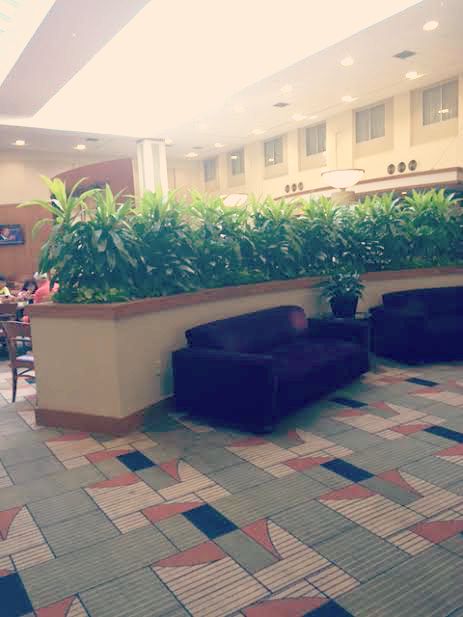 We then went upstairs to retire for the night as it was late.  We entered our rooms and I immediately told my husband how grand and clean they were. Our plans were to have two kids stay in the room with me and one kid and my husband stay in another room. Truth be told, that you can readily fit 6 people very comfortably in the standard suite, but I did not know this going on, so I requested two rooms. It was nice to see the abundance of room for our very large family.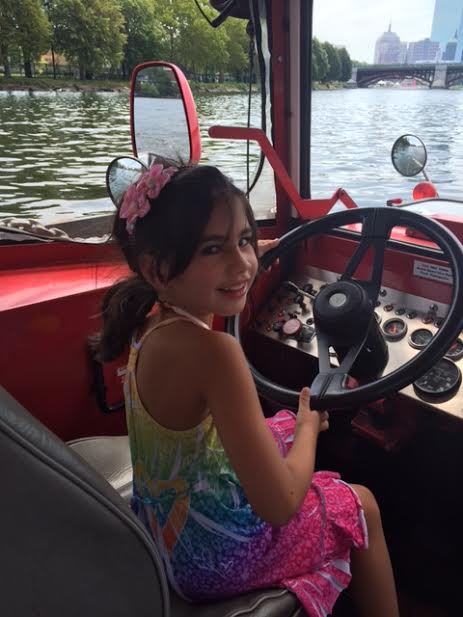 Each suite consists of two rooms including one in the front entrance area and one in the rear area of the room. Adjacent to the room in the back is the bathroom with full shower, toilet, toiletries, and other amenities including a hair dryer, to name a few. The bathroom is oversized and features a marble vanity and a tub with a shower.  In the front living room area, you also have a sofa couch and a television so you can enjoy being away from the other people in your party.  You also have access to a wet bar, iron board, and 25 inch television.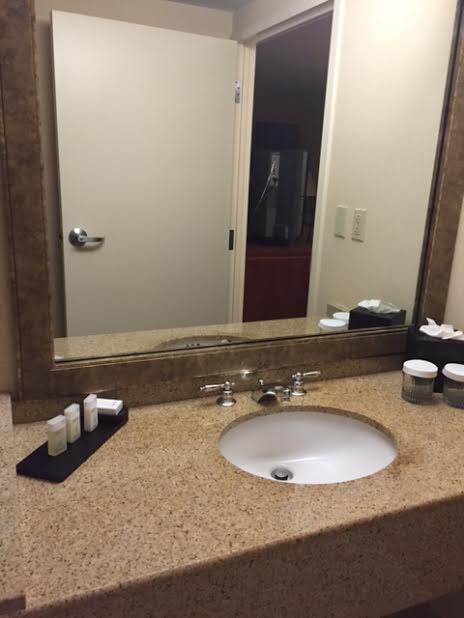 I slept with my kids in the king sized bed since they wanted to stay close to me. Which meant my husband had his choice of which room he wanted to sleep in, in the other room we had. He decided to sleep on the sofa bed and he said it was one of his best nights sleep in a very long time. For those two nights, we both have never slept that well.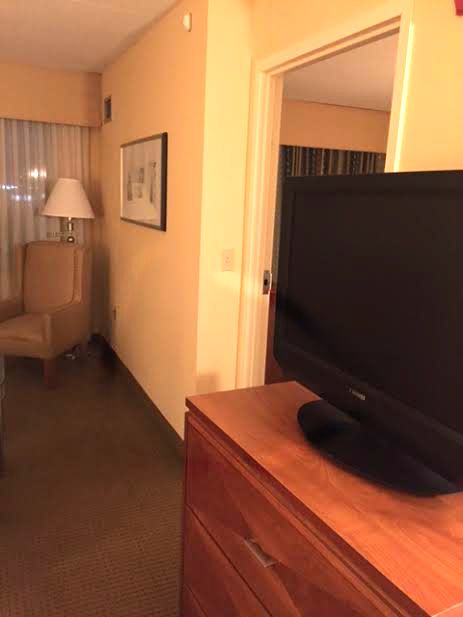 The room was simply gorgeous and some of the most comfortable sleeping arrangements we have had to date. It was nice having so much room to sprawl out with our kids and they also loved sitting at the desk in the front room and just reading a book. They really thought of everything when they designed the rooms. Whether a big family or small sized family stays in one of their suites, you will all have amazing nights of sleep and ample space to have a little personal time.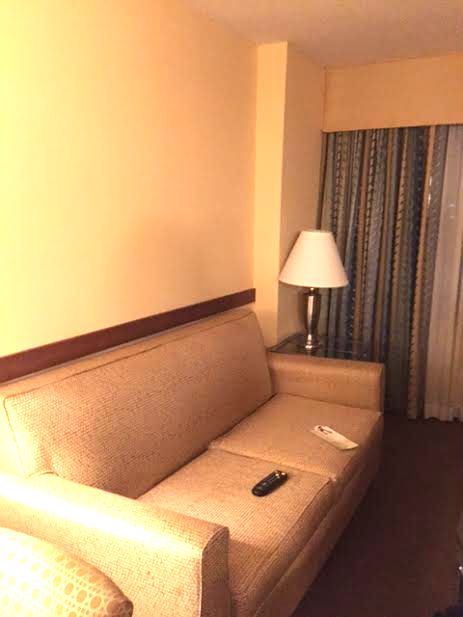 That first night, we decided to order room service and within the hour it was delivered. We were starving then (as it was around 9 pm) but the food really hit the spot. It was magnificent and everyone from the room service attendees to the bellman, were so personable. It was nice to be in a hotel where they really cherish what you have to say and try to make you happy in any which way they can.
The next morning we ate breakfast at the cooked-to-order breakfast. This breakfast is complimentary when you purchase a night in one of their suites. The breakfast had a full egg station, yogurt, cereals, pancakes, fruits, and so much more. It was a great breakfast that left us full into lunch and with it being complimentary, you could not beat it. We ate here two mornings in a row and everyone truly loved their meals.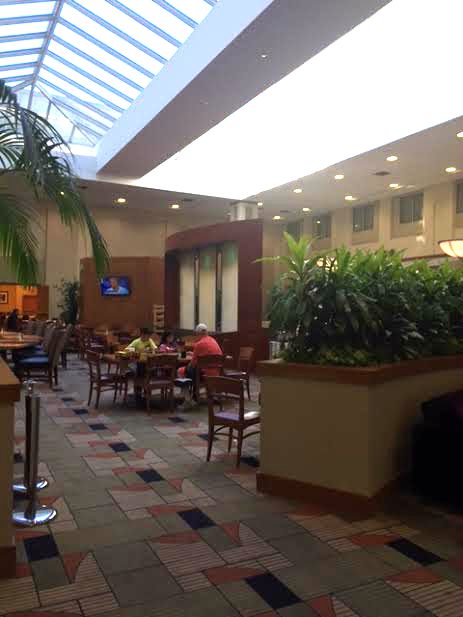 Then we left the hotel and did some touring around Boston  including the duck tour, aquarium, and more. On our return, we were greeted to the complimentary evening reception. We then ordered room service again because we were so tired and again, we were so completely satisfied. After we ate, we let the kids swim in the indoor pool (also has a whirlpool) for a bit to get them a little more worn out. They had so much fun in the pool area and it was kept very clean. The pool is open late into the night so it was the perfect wind down activity to end our night. I was able to read a book on the chairs while they enjoyed some swimming.
While were were not able to do everything in our stay because there was so much to do, we did see that they have a business center, complimentary printing service, children's activities, fitness room and more to name a small few. They offer valet parking only which is an additional fee but worth it to escape the nightmare that is Boston parking. They do it for you all at the Embassy Suites Boston.
We had a great vacation and a large part of that was due to the wonderful service and stay we had at the Embassy Suites Boston. Conveniently located 1.7 miles from the city center, convention centers and attractions, this is the place to stay for all your Boston hotel needs!