*This is a sponsored post. All my opinions are my own and not swayed by outside sources. * If you have never tried Augmented Reality cards, you truly must try them. It is ingenious concept to make kids learn and have fun all at the same time. Augmented reality (AR) is a live direct view of a physical, real-world environment whose elements are augmented (or supplemented) by computer-generated sensory input such as video, graphics or GPS data.  That is right- the AR cards come alive right before your very own eyes! It is a live person view of elements that are augmented similar to those that you see in the Star Wars movies.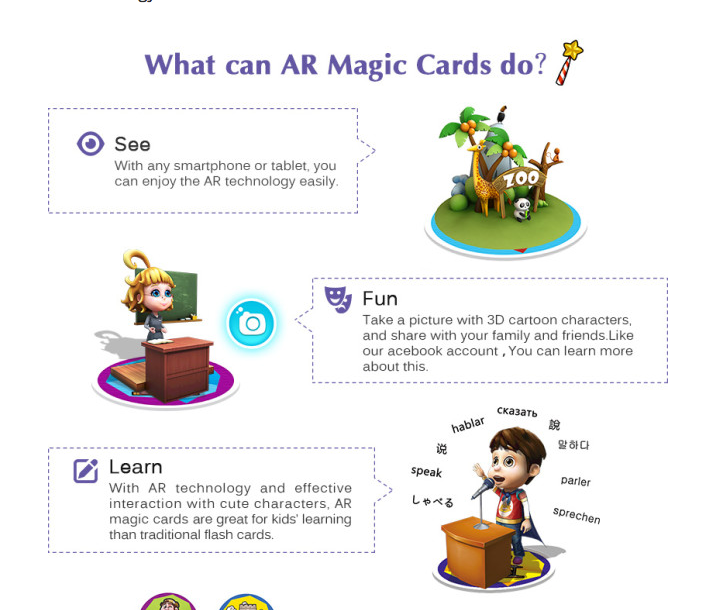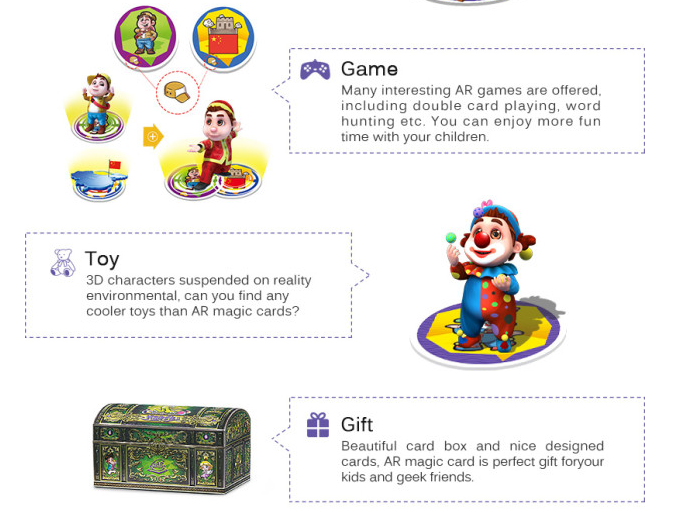 AR Magic Cards come with 93 cards that feature 123 illustrations of nature, conversations, occupations, and more! Children can recognize the beauty of the cards including the magical box of the cards. These look like normal flashcards but once you launch the app, it comes right alive right before your very own eyes. Your kids will be AMAZED to see the 3D animation come alive on the screen.
You can listen to 8 languages using these cards. You can also make the character change or to post on social media with your own picture attached. It allows you to play a working game too. AR Magic Cards allows your kids to have an unique childhood and is an amazing way to get your children interested in education, while having fun too! These cards are truly spectacular and there is an award winning team that allows these cards to come to life. Your child can actually go into the card too. This all works on your mobile devices for your kids to play. This will fill your lives with wonderful gifts for many years to come!
Now they need our support! They recently launched an Indiego campaign to make their dream become a reality.  Take a look and support them today!!