* This shop has been compensated by Collective Bias, Inc. and its advertiser. All opinions are mine alone. #Back2SchoolReady #CollectiveBias  *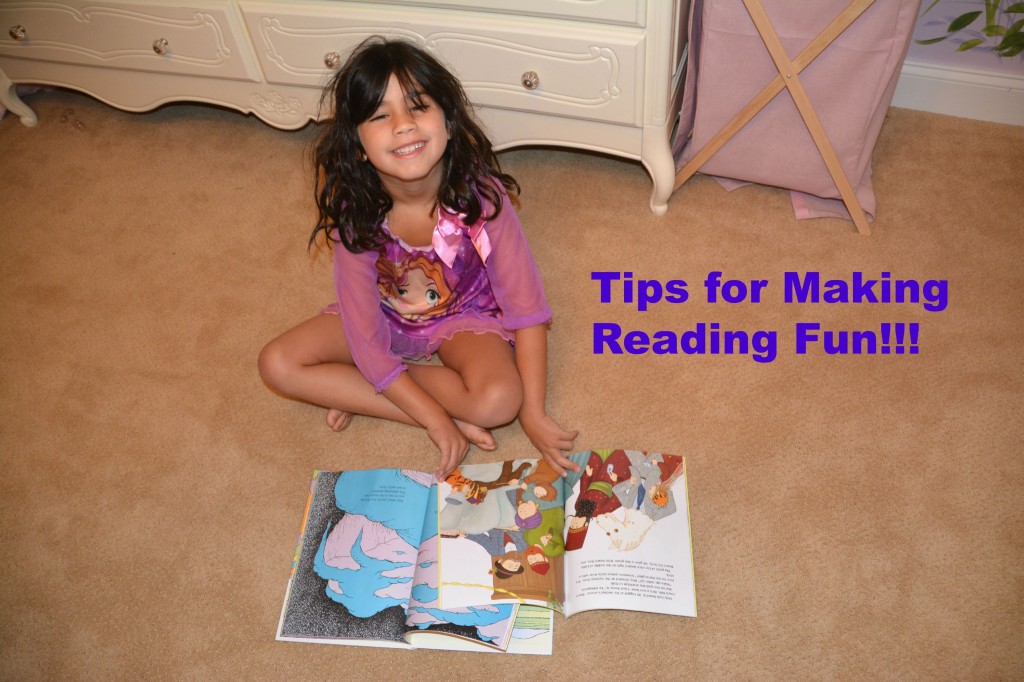 I am so happy that Hayley is a reading at a third grade level. My daughter is only going into first grade but reading was one of those skills I worked relentlessly on with her day and night. The reason being is I am a HUGE reader and wanted to show her firsthand the joy of reading. Currently, I am in charge of my town's book club, which I have been doing the last 7 years. This upcoming year, I am interested in bringing her in to a mother-daughter book club. While it is a pure joy to see your kids finally reading, it can be challenging all at the same time. Trust me..I have been there! However, thankfully now Kellogg's products is helping you get #Back2SchoolReady this school season.
Tips to Make Reading Fun!
1. Start your kids early when it comes to reading.  I will fully admit that I used to read to my babies in utero every night. While I know it does not do much, it is comforting to your developing baby to hear your kids talk and for voice recognition. Then once all my babies came into this world, I immediately read to them every single night. Every night, Taylor, Zane, Hayley, and I will pick out a book and read. These days Hayley does much of the reading, but I make it a fun nightly activity.
2. Make reading part of your bedtime routine. After bedtime, I let my kids pick out a book or two to take to bed with them. I usually put them into bed about a half an hour before they go to bed, so it gives them some downtime to "read" the books and look at the pictures. Even baby Taylor is given a book or two into her crib every night.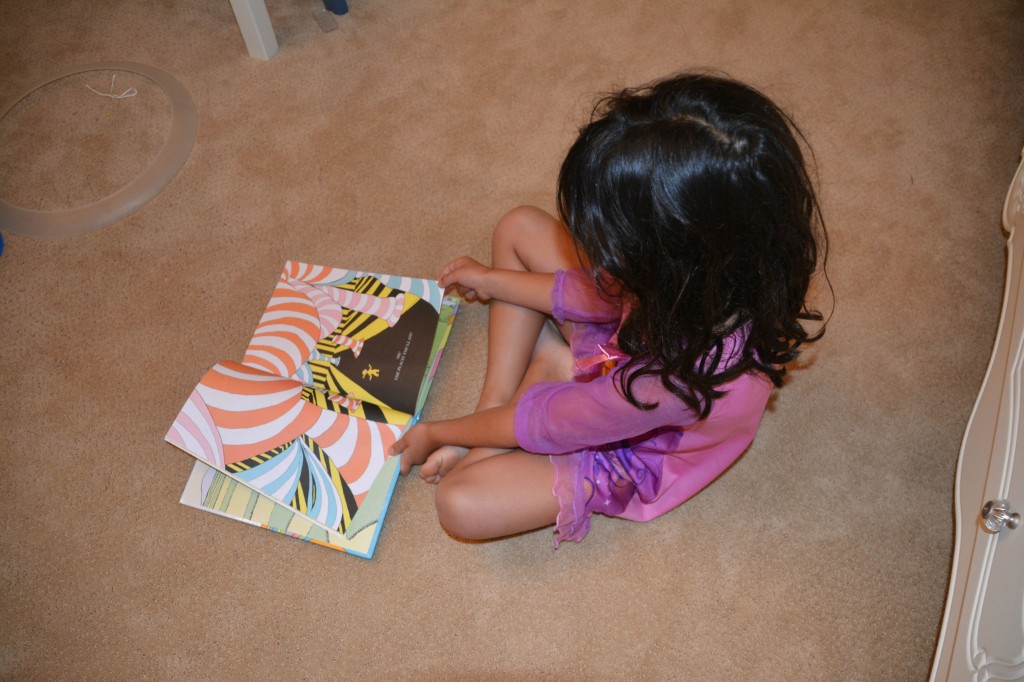 3. Have patience when you teach your kids to read. I have been to the point where I have gotten angry when Hayley could not sound out a word. This only makes it much worse and your child starts to become disinterested in reading. You do not want that! Instead of getting angry, praise your children for the words that they do recognize and sound out.
4. The key with reading is to start with sight words. Starting when Hayley was four, I would do 5 sight words a week until she reached the point where she was ready to read from the books. Learning sight words gives your children the success and confidence they need to read. While reading is a lot of skill, I think more of it has to do with a child's confidence and wanting to read.
5. Develop a strong reading library with a large diversity of books!  There is an absolutely amazing program that I heard about where you can earn free books to either use for yourself or donate simply when you buy Kellogg's products! The Kellogg's Family Rewards program offers you a chance to buy Kellogg's products that have the Free Scholastic Book Label/code on it, and then redeem these codes for actual books to start your library.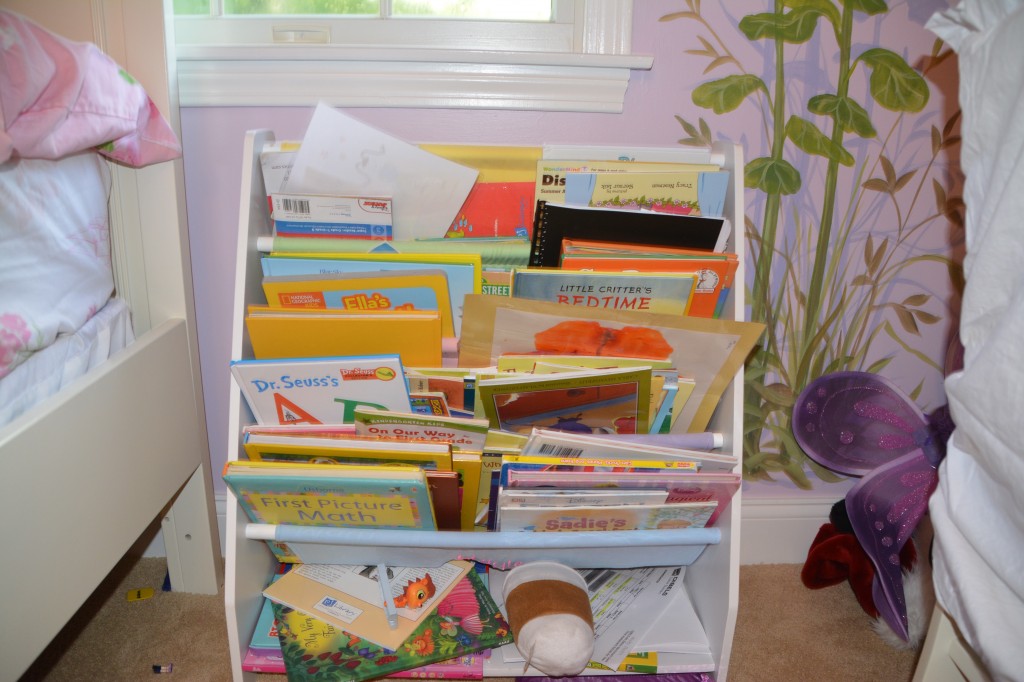 I know for our family, we buy a TON of Kellogg's products. You name it and we probably have it in our household. Foods like Apple Jacks and Pop Tarts are childhood staples in our household. Now when I buy these products, I can get keep adding to my children's library by adding a book for every code I received. To see how absolutely awesome, the program is, I am going to walk you through it. That why you can see how easy it is to buy your favorite foods and get a free book to keep or donate through the Kellogg's Family Rewards Program.
The first step is visiting your local Walmart and going food shopping!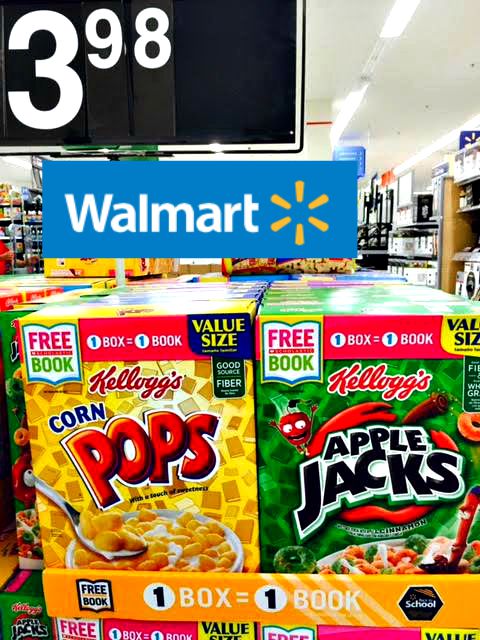 These are the following products that are participating in this program: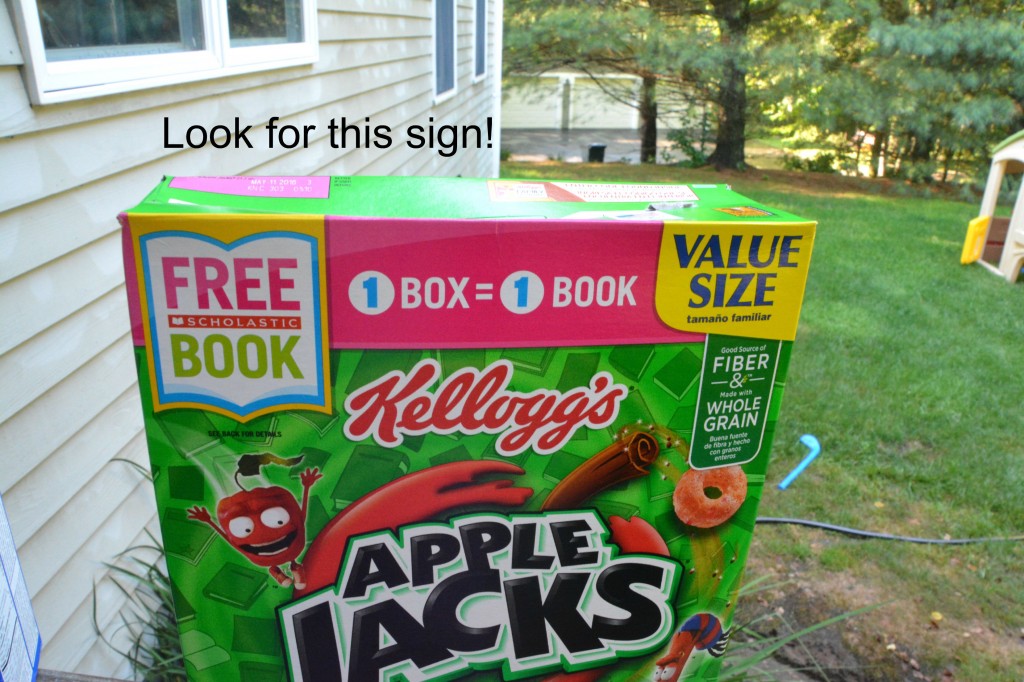 Kellogg's® Cereals: Frosted Flakes®, Froot Loops®, Apple Jacks®, Frosted Mini-Wheats®, Raisin Bran®, Raisin Bran Crunch®, Corn Flakes, Corn Pops®, Rice Krispies®, Krave® , Eggo® Waffles 24 ct
Secondary Products: Kellogg's 16ct Pop-Tarts®, Special K® Protein shakes and bars, Nutri-Grain® bars, Select Cheez-It® Flavors, Select Keebler® Cookie and Cracker Caddies/ lunch box multi-packs, Rice Krispies Treats® 16ct, Pringles® 27ct Snack Stacks.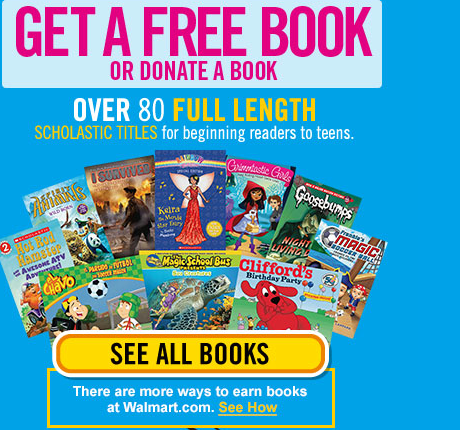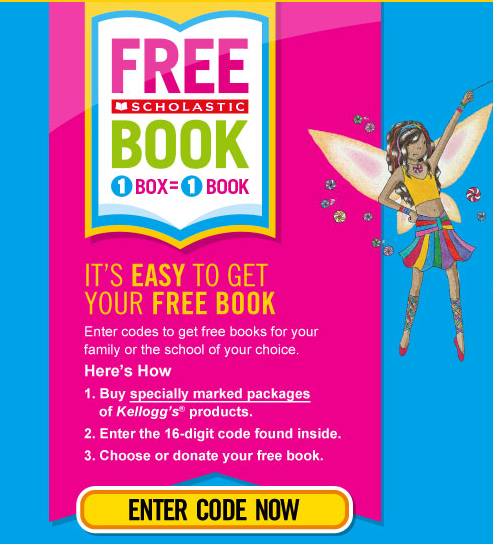 These selected Kellogg's foods have the box label on the package and can be redeemed in this program. I decided to buy Pop Tarts, Corn Pops, and Apple Jacks, which we use everyday in our lives anyway. Once I came home, I simply went to the Kellogg's Family Rewards Website where I was directed to simply sign up using a very easy form.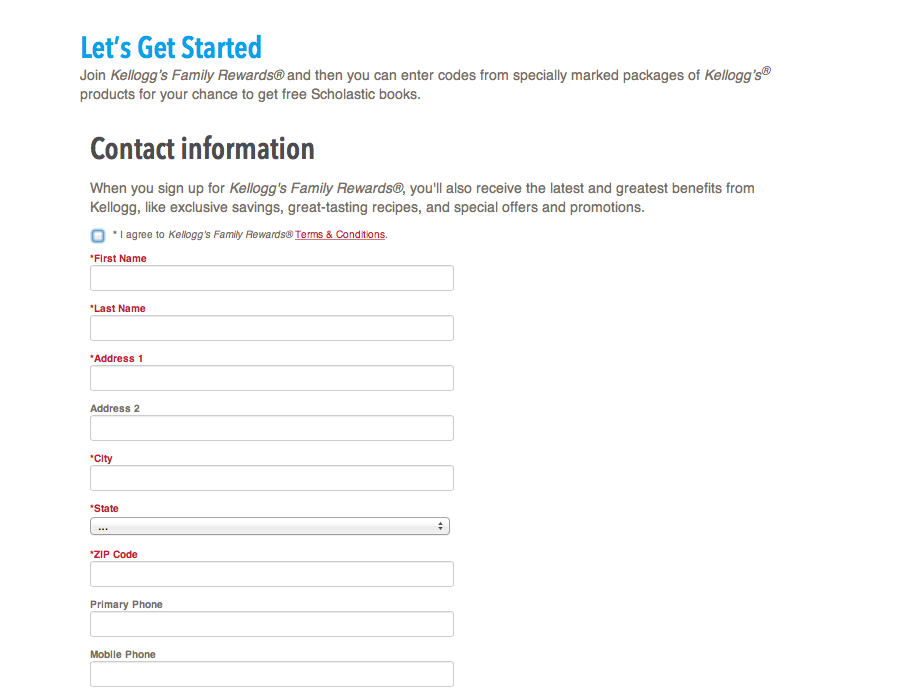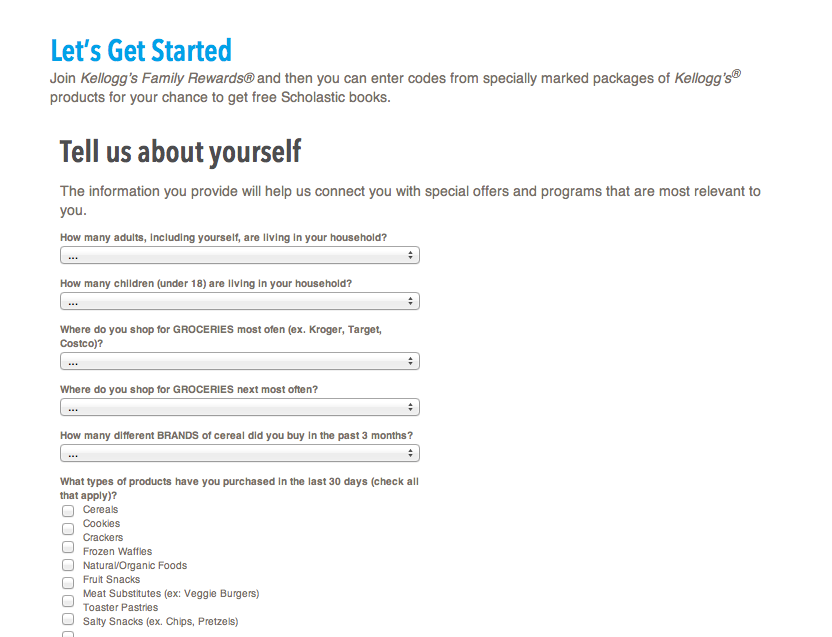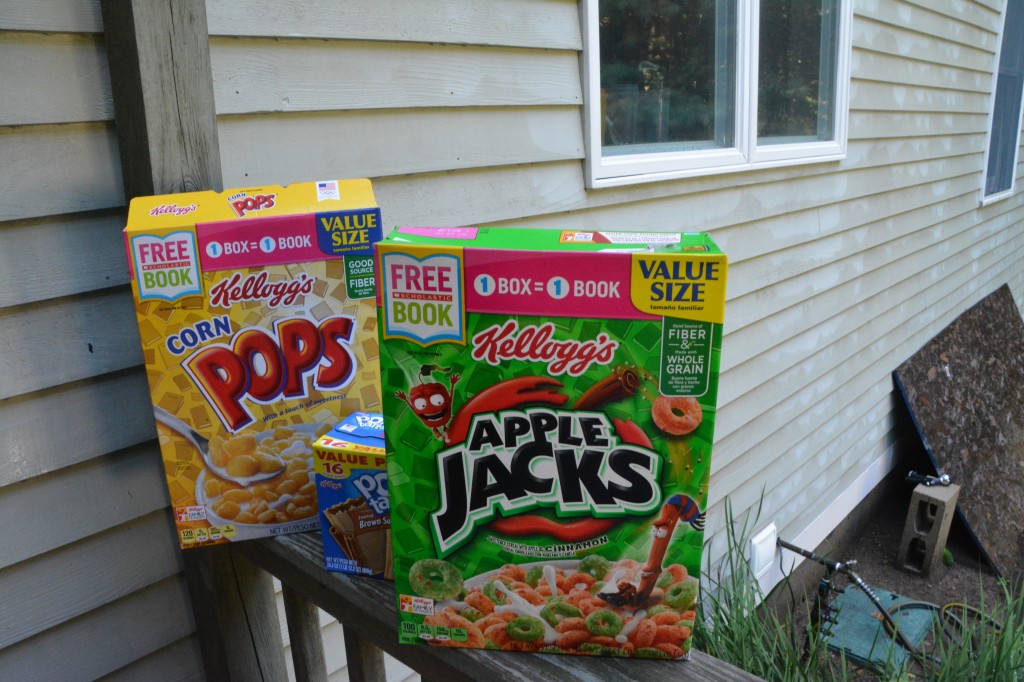 Then, I was able to start inputting my codes that I found right on the packages of Kellogg's food I bought. I bought three items which equates to three books that my kids will be able to receive for free! If you do not need books, they let you donate directly on their site. The 3 ways you can upload your receipt, via text, via scanning into your computer or Kellogg's Family Reward app – only when you purchase ONLINE between 7/21 – 9/11.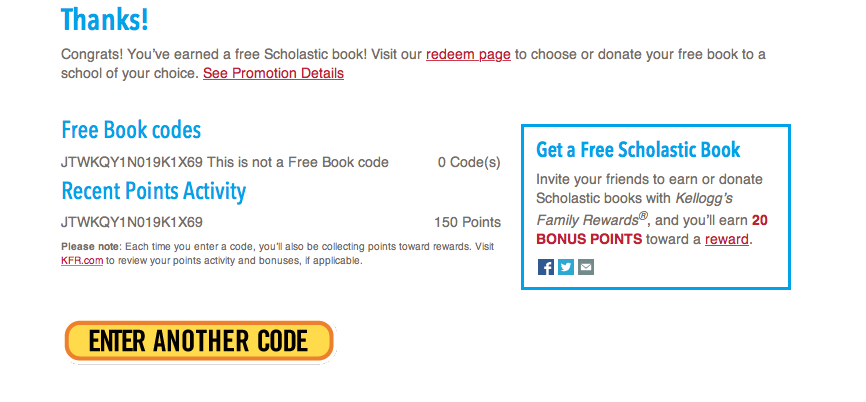 With this rewards program, 1 Kellogg's product is equal to one  free, full-length Scholastic book. You are able to redeem up to 30 codes for 30 books! What a fantastic deal this is! Once I put in my code, I then was able to pick what book I was to receive and add it to my cart. Of course, we had to add Clifford in because Zane is a big fan.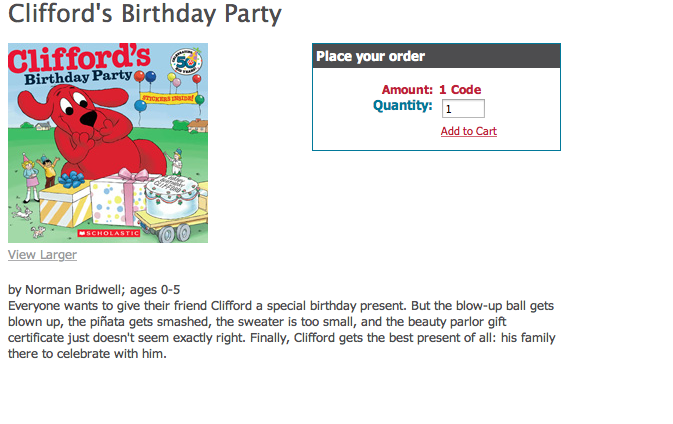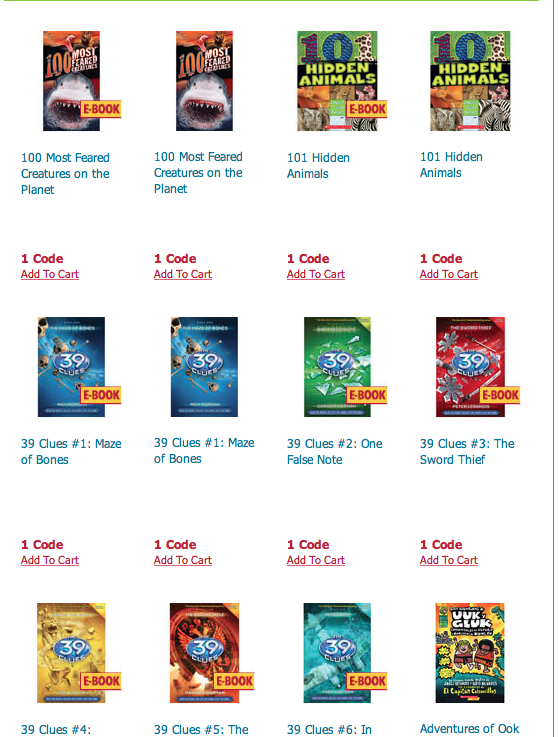 After all your codes are redeemed and you pick out all your books, you simply proceed to check out and the books get sent to you!  Once you buy your Kellogg's products, you will have 14 days to redeem your code and get your book. All codes must be entered by 3/31/16 and the books will arrive 6-8 weeks or sooner, once you input into the site. So easy to do! This is such an incredible way to add to your library or if you want donate to someone in need. If your children are into e-books, they have that too!
This is truly such a fantastic way to build up your library for your children and make the process of learning to read fun! Share the pleasure and power of reading by simply going shopping for your favorite Kellogg's foods. While reading might be different for every child, it is an essential skill and one that is made easier by having a great reading library. Enjoy reading with your kids every night! I know I do!
Be sure to check out more books available via this Kellogg's offer. I'd love to hear your favorite book offered!  Please use the  #Back2SchoolReady when sharing this post or in your responses. They love to all hear from you and for you to take advantage of this great offer today!