*I am a Peppa Pig blog ambassador. All my opinions are my own and not swayed by outside sources.*
It is Back to School time for us all but the fun is truly just beginning. Right now, Peppa Pig has a slew of totally awesome products for your kiddos to get ready for Back to School. I am the parent who bribes them when they do well (shhh…don't tell) and one of their favorite bribe toys is anything from Peppa pig. Hayley and Zane are obsessed with George and Peppa!
Being a Peppa Pig ambassador, I get to tell you all about first hand Peppa Pig products that just hit the market. These are always a fan favorite with our family so I am sure they will be with yours too!
Right now they have  fabulous Peppa Pig products out that can be purchased for your kids. These include the  Peppa Pig: School Bus Trip" DVD (complete with a free Scholastic mini book!), an adorable Peppa backpack from Accessory Innovations, a copy of "Peppa's Chalk ABCs" from Scholastic and the very awesome Peppa Pig School Construction Set from Jazwares!
1. Peppa Pig: School Bus Trip" DVD is a great new Peppa Pig DVD that comes with a mini Scholastic book! Read and watch all at the same time. If you are not familiar with Peppa, she  is a loveable, cheeky little piggy who lives with her younger brother George, Mummy Pig and Daddy Pig. She loves dressing up, playing games, jumping in puddles, and being a kid. She comes from a happy family and every episode includes loud snorts of happiness.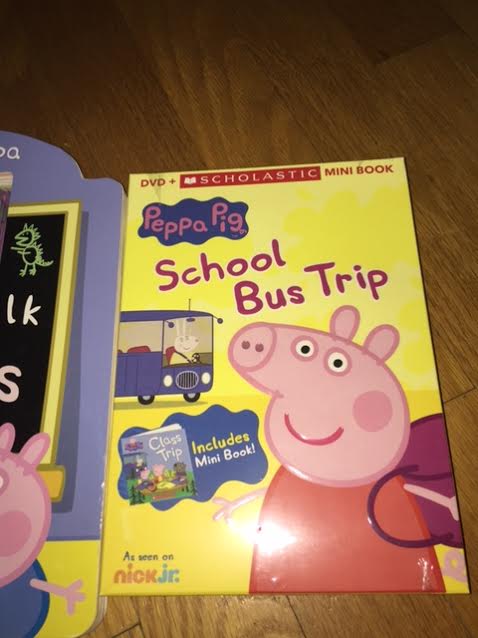 This is the perfect DVD for Back to School. We are a huge Peppa fan because even though the show is an animal family, kids can relate because it is depicted as it is our 'own' family.  We also love the adorable accents.
2. Peppa backpack from Accessory Innovations is a 14 inch backpack that is perfect for your kids to bring Back to School. It features all the beauty of Peppa with large writing and attentive detailing.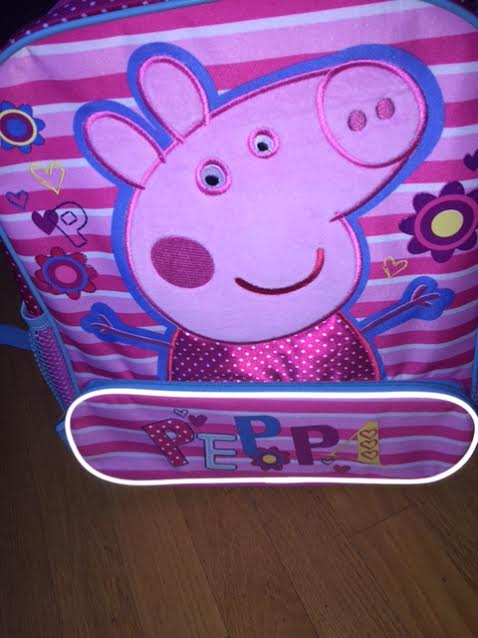 3. Peppa's Chalk ABCs" from Scholastic is a great book that we read and write with every night as a family. You can learn to write with Peppa in this fun chalk book that features write-on, wipe-off pages! This adorable book includes sturdy board pages with a chalkboard coating for writing, a pack of colorful pink chalk, and a wipe-off eraser so kids can enjoy writing along with Peppa again and again.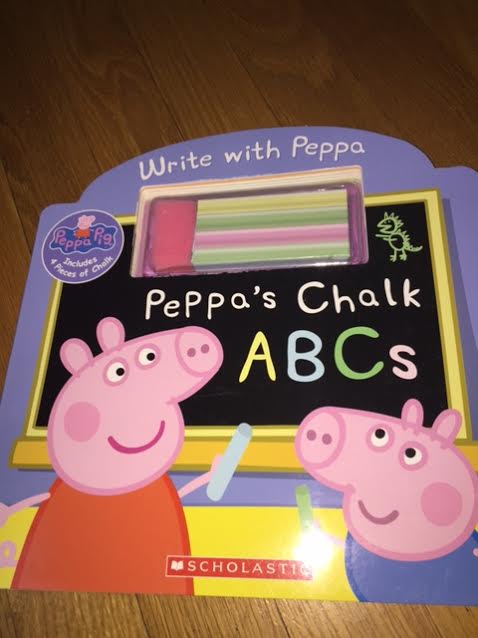 4. Peppa Pig School Construction Set from Jazwares is a fun construction set that your kids will love playing with. It features Peppa going to school and kids can use their imaginations to build this set, just like them going to their own school. It is a great set to go along with the feature of Back to School!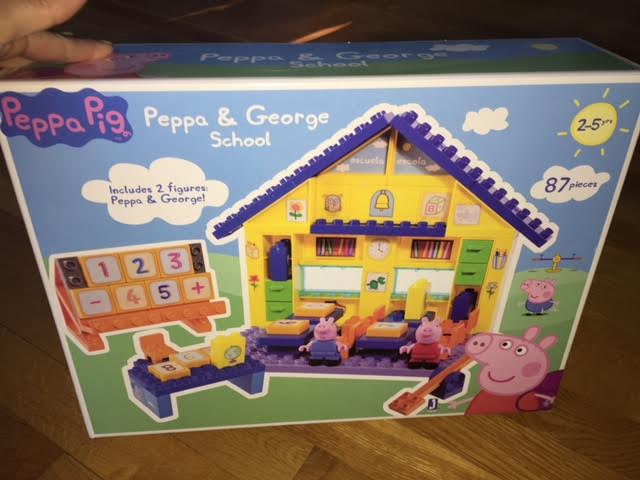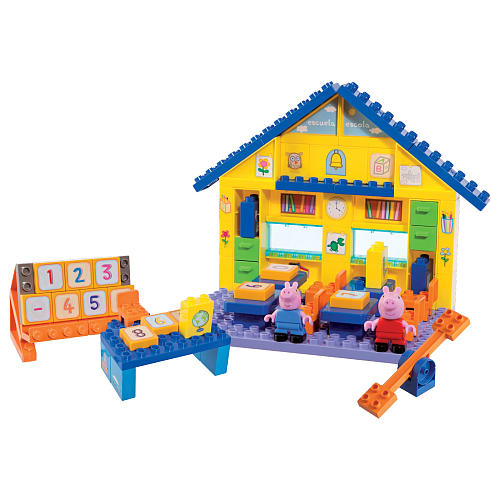 Be sure to check out Peppa Pig today and definitely buy these wonderful toys and books to get your kids Peppa School Ready!