*I work with NovosBed on reviews. All my opinions are my own and not swayed by outside sources.*
With three small kids, it is so hard getting a good night sleep! Most nights I toss and turn! Part of this is due to the fact, that I never really had a great pillow. Sure I had some good pillows  but after all the years, they fail to disappoint. Now though, I finally found a pillow that I am in love with: The NovosBed Contour Pillow!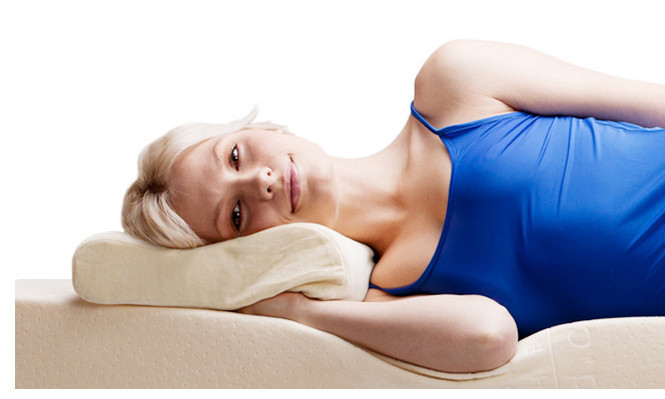 When I got the Contour Pillow, I immediately tried it out on day one. The first night I used it, I got so comfortable that I almost forgot that I needed to get up for work. What is so great about this pillow is that I melt right into it. It contours to my head and makes it sink in to fall into a tranquil sleep. Long gone are the days of feeling uncomfortable!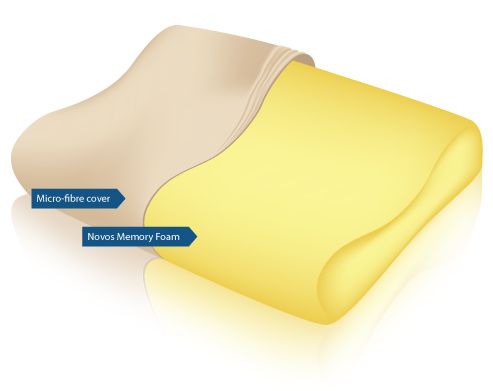 The Novosbed's Contour Memory Foam Pillow was engineered for superior comfort.As you sleep, your neck and head are completely supported, allowing your muscles to fully relax.Novosbed pillows are never too firm or too soft, and will keep their shape after years of use. They are the highest quality, most luxurious memory foam pillows in their class.
Comparable to memory foam pillows costing more than $130, the Novosbed Contour Pillow assures you years of intensely comfortable and restful sleep. Once I put this pillow to my head, all my muscles go limb and my tensions melt away. I have been using this pillow for about 3 months now and even with my everyday use, it still is in perfect form. I am in love with this luxurious memory foam pillow.
If you are looking for a great pillow, you must give the NovosBed Contour Pillow a try! Good sleep is right at your fingertips!
Here are some other great features of this pillow:
Cover and Lining
Ultra-soft velour microfiber cover
Allergen and dust-mite resistant
Benefits
Promotes good sleeping posture
Supports head and neck to allow muscles to relax completely
Promotes more restful sleep
Happy sleeping!