*This is a partnered post. All my opinions are my own and not swayed by outside sources.*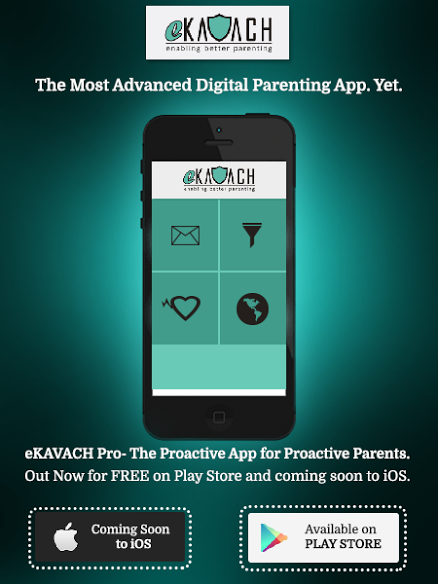 Do you worry what your children are doing online and want to monitor their digital world?
Now there is an app called eKAVACH which provides your kids safe browsing, content filtering and safe search for major browsers. This inhibits exposure to inapt content such as pornography, sex by setting online predators and provides child safety on the. You can even customize filters for children according to age and likings.
http://www.slideshare.net/ekavach/a-mobile-app-every-parent-should-download-38684181
Are your kids spending too much time on the internet?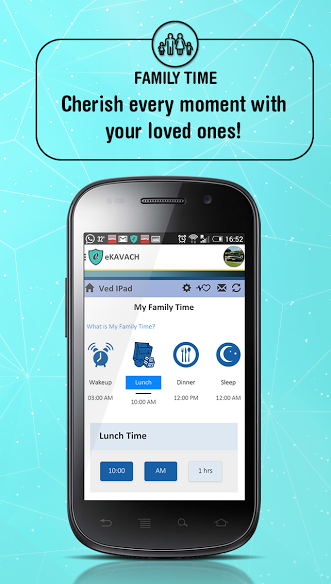 eKAVACH app allows you to set healthy Access Limit for Internet Usage and reduces internet addiction by limiting screen time per day.
Are they using apps past sleep time and not getting enough sleep?
Now with eKAVACH you can keep a tab over gaming and other applications by blocking or allowing screen time and app usage from your smart phone .
Do you worry about what your kids are doing online when you are not around?
Rest assured with eKAVACH app installed on your phone you will receive Real Time Alerts & Push Notifications for breaches . This can help you to mitigate any kind of risk to internet safety of your child. You will also receive SMS notifications if there is no internet connection.
Would you be relaxed if you have a tool to remotely manage your child's digital journey?
Now you can remotely Manage activities with eKAVACH parental control app anywhere, anytime. Be it from workplace or on the go and ensure child safety.
If only your child can contact you in case of emergency, would have more peace of mind to concentrate on other things?
Be Happy Now. Your Kids can send SOS message to you from his device in case of an emergency. And you will receive message with geo location to ensure appropriate support for your child.
If only your child can communicate at any time of the you will be less hassle free.
eKAVACH Child application allows your kids to send regular messages for chats with you any time of the day, free of cost. All he needs is to be connected on the internet.
Family time – time for dinner ? Do you struggle to get them off their devices when you require ?
Not any more …. Now you can set your family time and your kids will be timed out from their gadgets. There is no howling and shouting in the house which goes on and you can have fun time together. Children get accustomed to routines fast. Now you can do it.
With eKAVACH app you can change your parenting style to be a more friendly and benevolent parent. If they help to do their own chores you can recompense them with additional time from the convenience of your smart phone and you will be astonished to see how your kids start to accomplish their time sensibly!
These days the aim of Digital Parenting is to help parents feel more buoyant about getting involved into kids daily lives and simultaneously set boundaries in their child's digital world. eKAVACH helps you do this and more.
eKAVACH app assists parents to build confidence on their digital parenting aspect so that their children get full advantage of emerging digital technologies and also comprehend the impending challenges and threats.
Install eKAVACH Parent app on your phone and then follow the instructions , once you are done install eKAVACH Child app on devices and Get Started now.
For more details, pls visit www.yourekavach.com
Download the FREE apps today
Parent app – https://play.google.com/store/apps/details?id=com.yourekavach.parent&hl=en
Child app – https://play.google.com/store/apps/details?id=com.yourekavach.child