*This shop has been compensated by Collective Bias, Inc. and its advertiser. All opinions are mine alone. #PourMoreFun #CollectiveBias*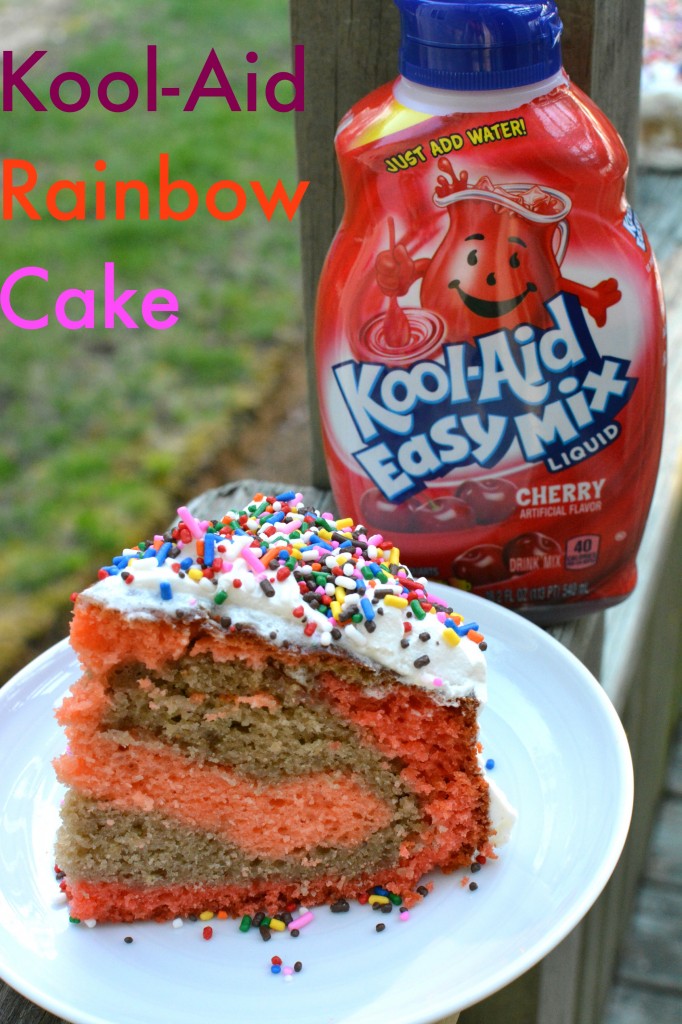 I don't know about you but when I think of summer, I think of food and drinks. Do you all agree? I love to host picnics at my house but I also don't have a lot of time to spend in the kitchen to prepare. Thankfully, Kool-Aid has it covered for all of us to host parties and supply a delicious and easy drink, simultaneously. I have been a Kool-Aid fan for many years but now they have Kool-Aid Easy Mix products that allow you to serve and enjoy. Seriously…What could be better?!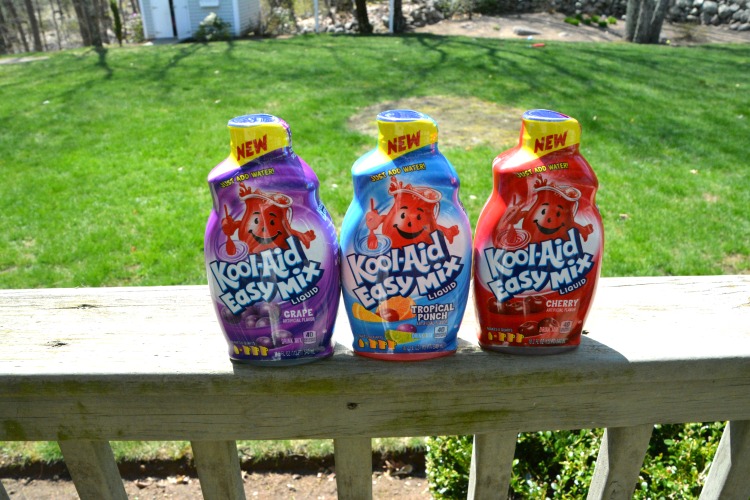 Since the hot weather is finally upon us, I decided to head to my local Walmart to purchase some of the Kool-Aid Easy Mix products in three delicious flavors-Cherry, Tropical Punch, Grape. I readily found them in the drink section and stocked my cart with them. What I love about these awesome Kool-Aid Easy Mix products is they provide me a way to provide a quick, easy, and convenient way to make a drink. All you have to add is simply add water and you will have the perfect drink for those hot summer months coming up!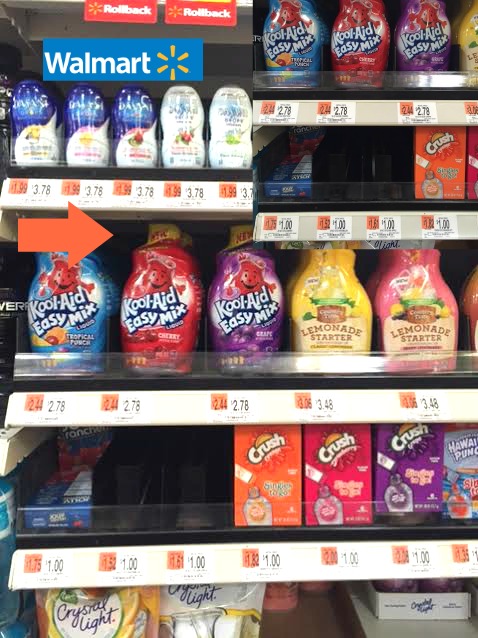 I knew this would be my drink of choice this summer because not only is it delicious but it provides 50 percent less sugar than leading soda brands. A score if you ask me! It will also allow you to make a glass of it or a pitcher of it, if you want to section out for the week( makes 6 quarts or 3 pitcher).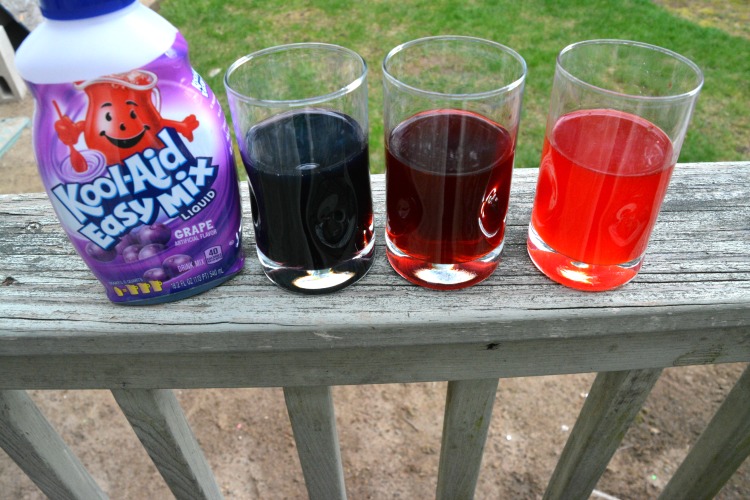 Since I bought so many of these, I decided to try out a new recipe that I experimented with, to incorporate the Kool-Aid Easy Mix and cake. Sounds delicious?! If you said yes, you are correct. It is a superb recipe and one that I like to call Kool-Aid Rainbow cake!
Kool-Aid Rainbow Cake
Ingredients:
-2 containers of the Kool-Aid Easy Mix
-1 container whipped topping
– 6 eggs
-1 cup vegetable oil
-1 cup water
-2 ready made cake mixes
Directions:
1. Take each of the two ready made cake mixes and put each in separate bowl.  Add 2 eggs, 1/2 cup oil, 1/2 cup water (or follow ingredients on your package) and stir. Do not stir to full consistency till later.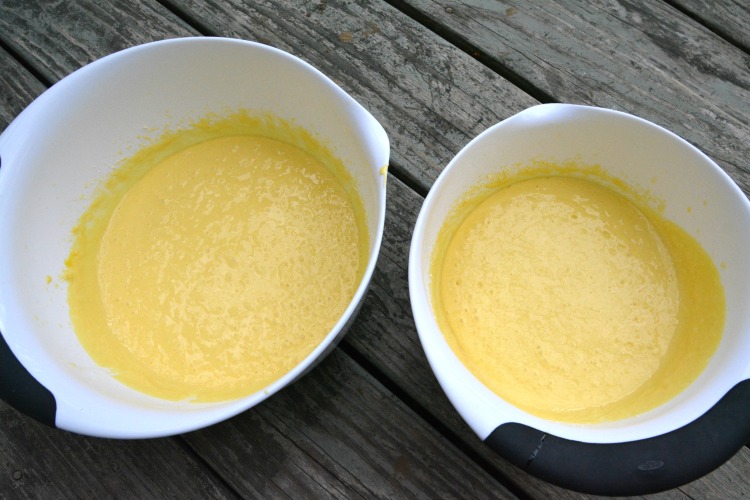 2. In small bowls, pour 1/2 cup of each of the three flavors of Kool-Aid Easy mix. Do this twice. You should have a total of 6 bowls- 2 bowls with each of the Kool-Aid Easy Mix (Cherry, Tropical Punch, Grape).
3. Separate batter from #1 into 6 small bowls.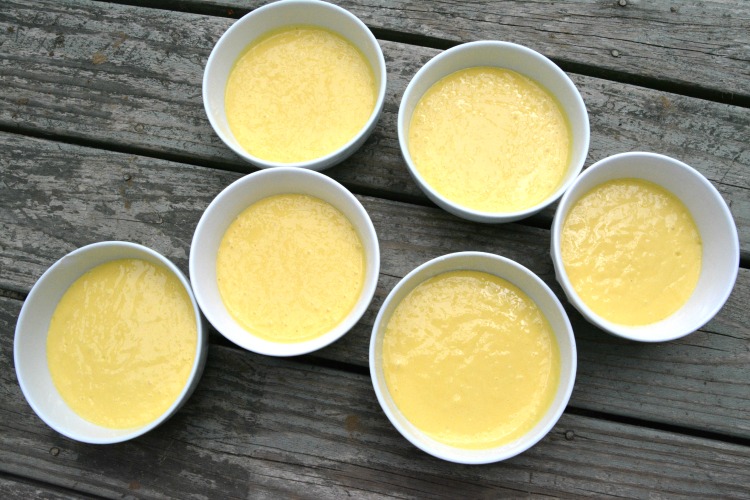 4. In each of the batter small bowls from #3, add one of the six bowls of Kool-Aid Easy mix from #2. In total, you will have 6 bowls.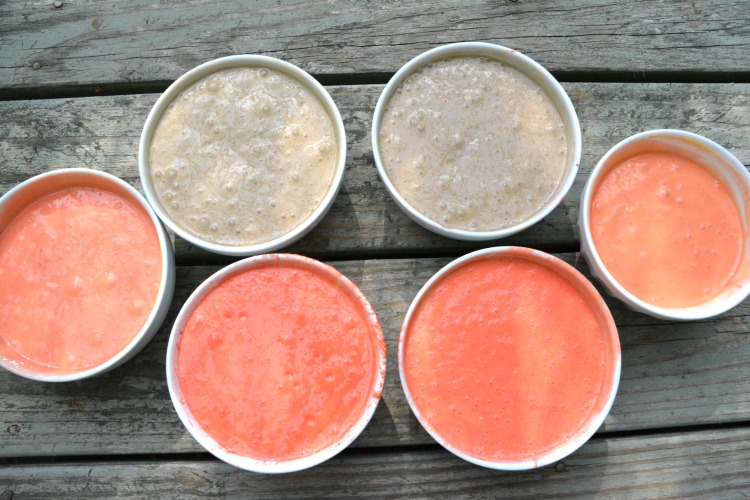 5. Now add the same color bowls together. The reason I did this was I found each bowl to be too liquidity so I combined each of the same colors to have a total of three different colored bowls, each with a separate color.
6. Now start layering. Add one bowl cake batter at a time. Make sure each sets a bit before adding your next layer. Your cake will have three layers in total.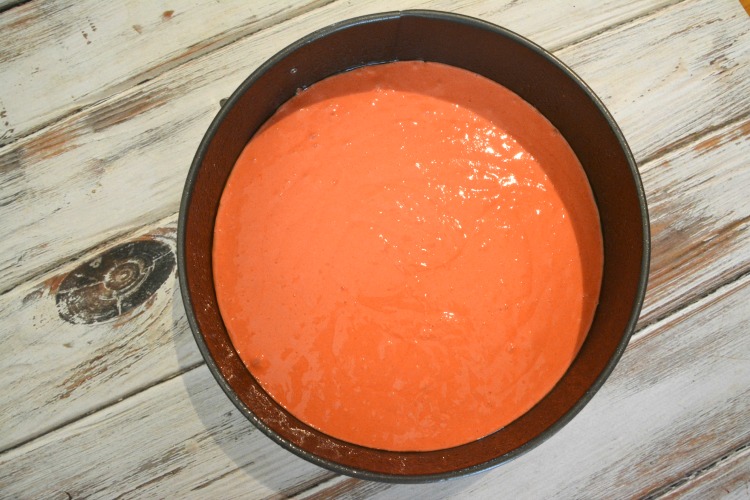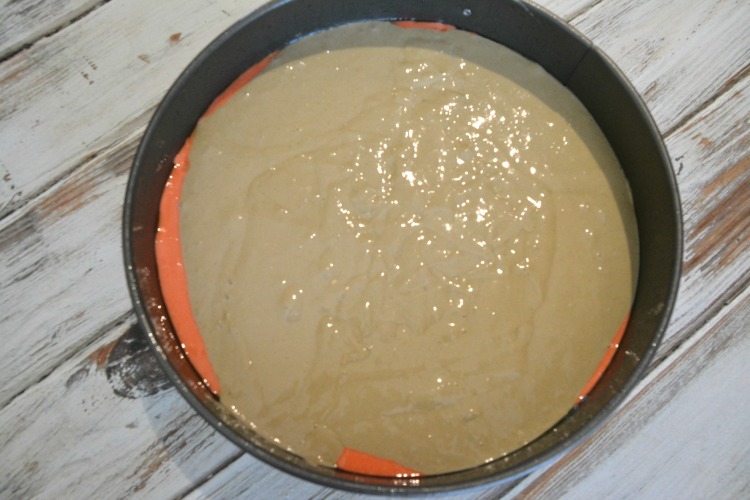 7. Bake for 35 minutes at 325 degrees F. Once finished let cool for 30 minutes.
8. Decorate your cake with whipped topping and sprinkles. Enjoy!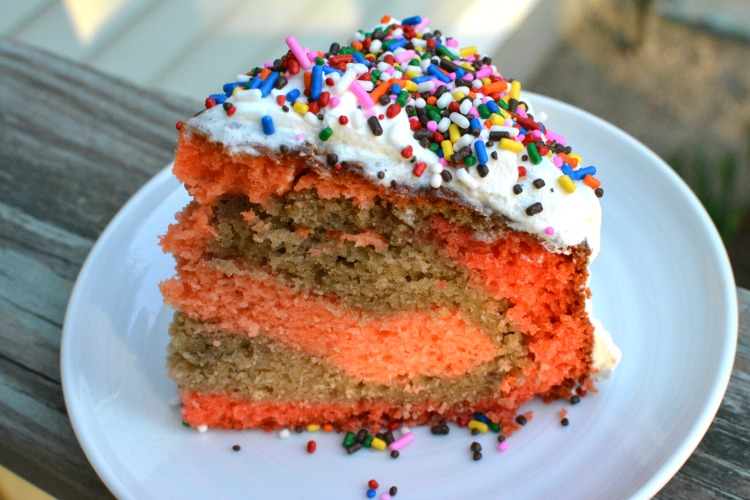 This cake came out perfect and was a hit with my whole family. With the summer coming up, I can't wait to serve this cake with a nice glass or perhaps a pitcher of the Kool-Aid Easy Mix. So easy…Yet so refreshing. There is no need to spend a lot of time in the kitchen to serve wonderful drinks and food. Simply buy some Kool-Aid Easy Mix and you are on your way to having the perfect and refreshing drink all spring and summer long!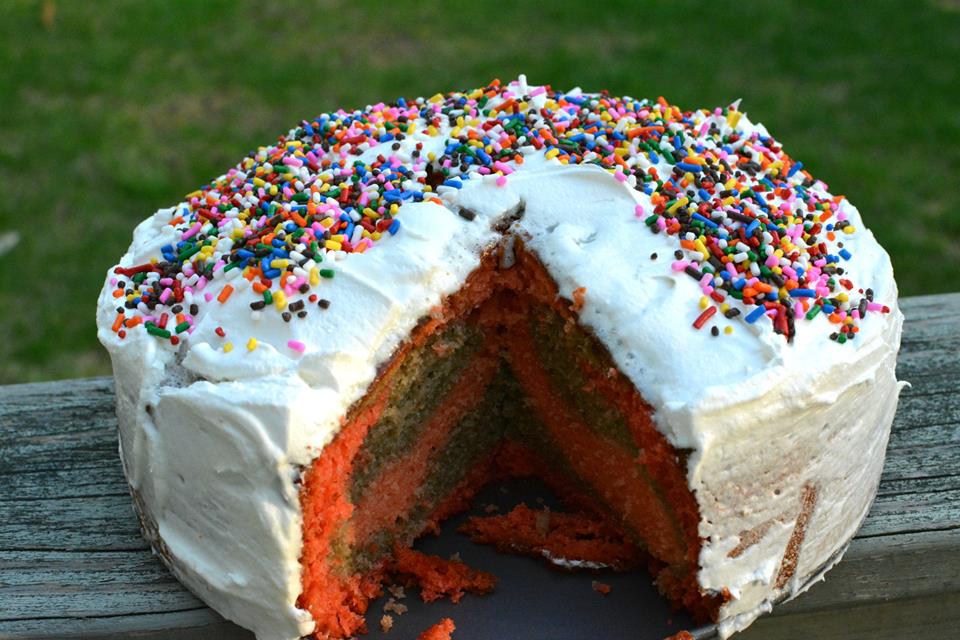 It is a quick, refreshing beverage the whole family will enjoy!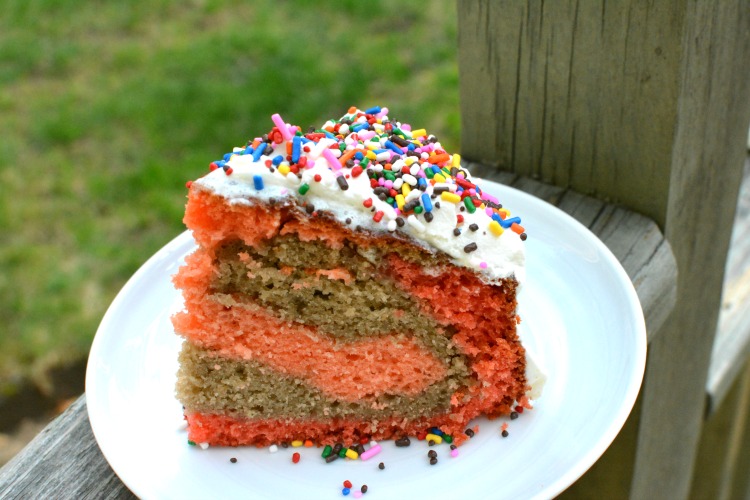 What is your favorite Kool-Aid Easy Mix flavor?