*My sister Shara is a blog contributor for my site. Her opinions are her own and not swayed by outside sources.*
Melissa's sister- Shara here again, and now I am a full 30 weeks pregnant…..and feeling really large. But, its just so amazing that there is an actually baby girl floating around inside my tummy. So surreal, and beautiful at the same time. I have an anterior placenta, so I don't feel her all the time- but when I do she really KICKS and TURNS! I am glad I am getting so many SAFE products to review for my active little monkey. I am going to need to keep her safe!
ENTER GRACO MILESTONE ALL-IN-ONE CAR SEAT! I have gotten a lot of great baby things to review, thanks to my sister, I feel honored to review them—but, when this big box came in with my baby's car seat- I would over the moon excited! This is where she will comfortably spend all of her car hours when we are going to our summer home or to families houses to visit- or on mini vacations! I imagine her all safe and comfortable in the backseat, watching videos and listening to children's music, and just feeling happy! The reality of our two (plus furry friend) family turning into a three person (with furry friend) family became an instant reality.
The first thing that obviously stood out to me was the "all in one" label on this car seat. It rear faces, forward faces, and turns into a high back booster! Graco has had a long successful history of three in one car seats, beginning with their Nautilus model.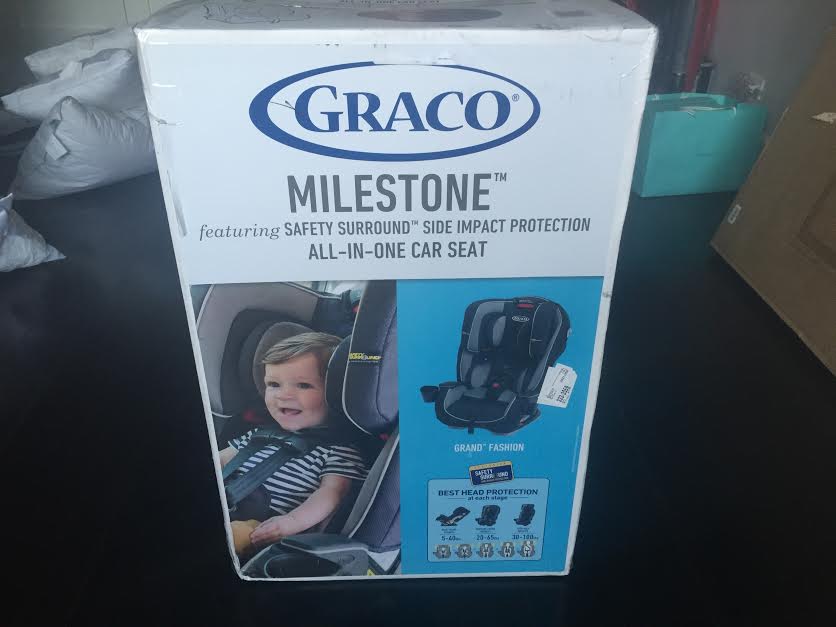 ​
​The rear facing is suitable for children 5-40 pounds, The forward facing is suitable for children 20-65 pounds and 49′ inches or less. The high back booster is suitable for children 30-100 pounds and between 38′ and 57′.
It has an adjustable base with four recline positions- two for rear facing and two for forward facing. The frame is steel and reinforced, which makes it super durable. To make things even more safe, there is an energy absorbing EPS foam. Graco always has a way of making it easier with their push- on latches, and this car seat has lower latch connectors.
It has a single cup holder, and a ten year expiration date. Which leads me to believe this may be the only car seat at least my first little girl will EVER NEED! OH MAN! Thats a huge plus!!!
​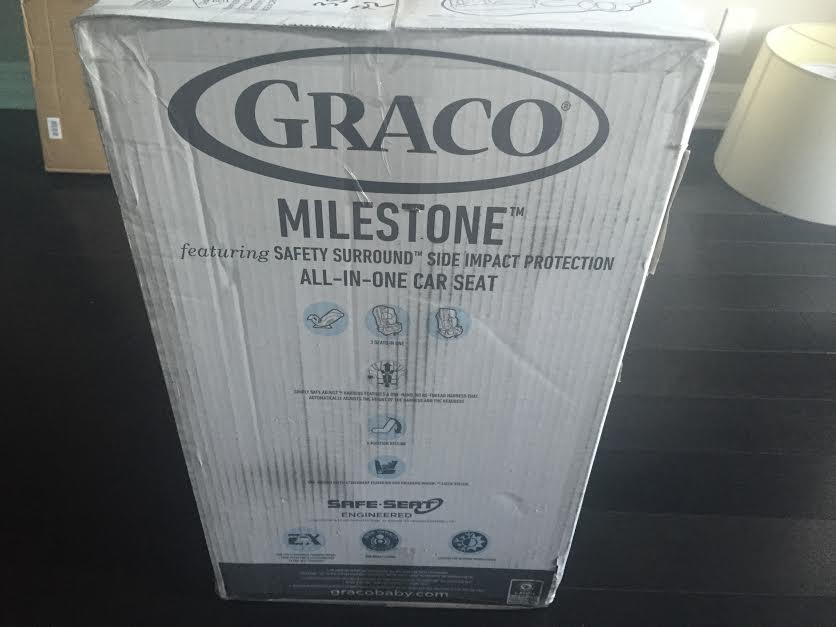 Like most Graco products, I have heard from multiple sources that the Milestone is super easy to install- which makes a mommy and her very impatient hubby VERY happy! I hear it takes under five minutes, and really anyone can do it! I like how the instructions include color coding, with blue, orange, and green for seat modes.
The latch and straps are easily adjustable, but look sturdy at the same time.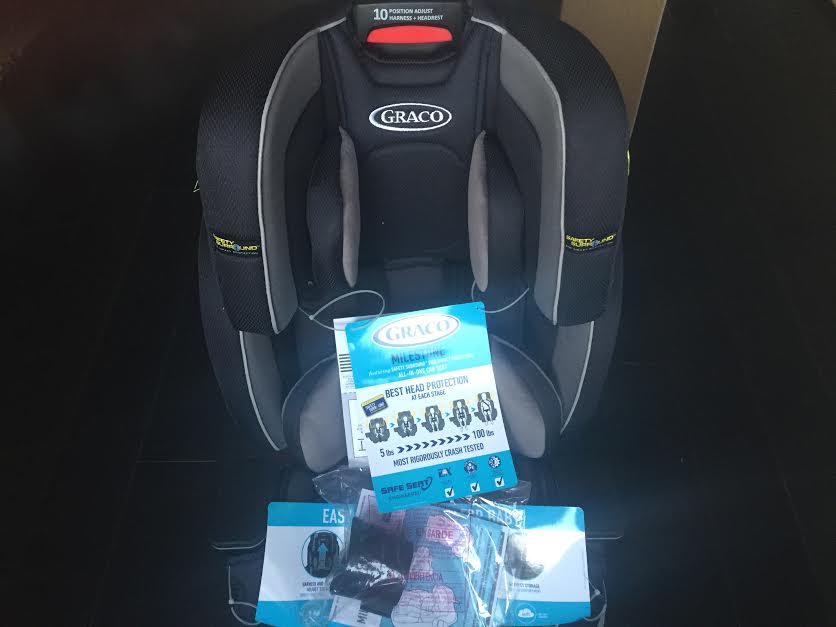 ​
​​
The Milestone is also an excellent value, that will be a great seat for newborns until the child reaches about eight years old! It seems like it would fit an average sized newborn perfectly. I also has a very high back and seems like it has more than enough legroom for a toddler. From doing my research, I am happy to write that the little ones thought the car seat was COMFORTABLE. I am so big on actual comfort that this was music to my ears. The instruction manual looks very clear to understand and use.
​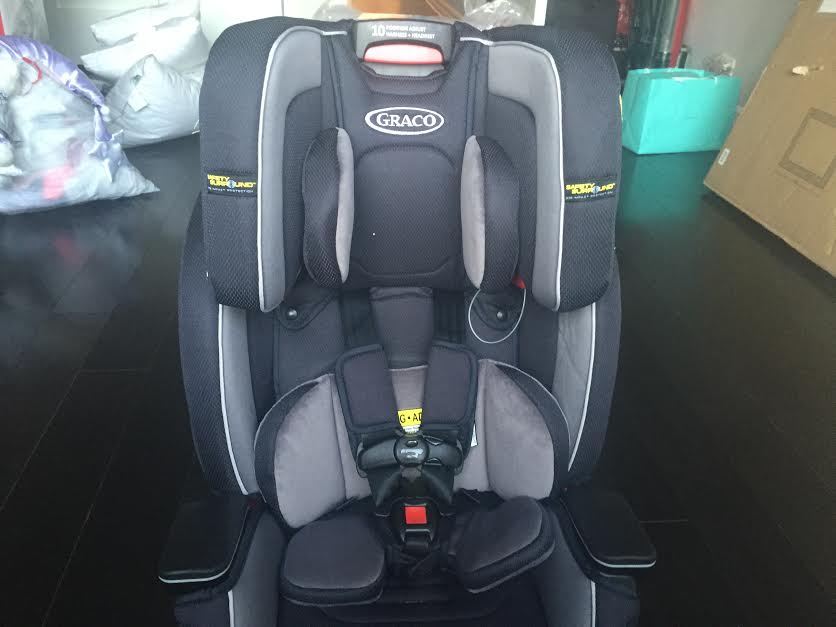 ​
​To wrap this up, it looks good! It's comfortable! It has three positions that are easily interchangeable! Best of all, it's SAFE! I am a lucky ducky to get a chance to review it, and can't wait for my baby girl to grow into all it's different uses.
Giveaway: One winner will receive a Graco Milestone All-In-One Car Seat. This giveaway is run via rafflecopter, so click read more to see the actual giveaway. The only mandatory entry is to tell me what other Graco products you like in the comment section proceeding this post. While the other entries are optional, I highly suggest filling it out to increase your chances of winning. US only. Good luck!
a Rafflecopter giveaway