*I received samples for review. All my opinions are my own and not swayed by outside sources.*

How I know what a teething baby is all about!! Taylor is in the heart of teething and just about ready to have her tooth break through the gums. I give it another month or two and her teeth will finally be coming in. In the meantime, she puts just about everything and anything in her mouth!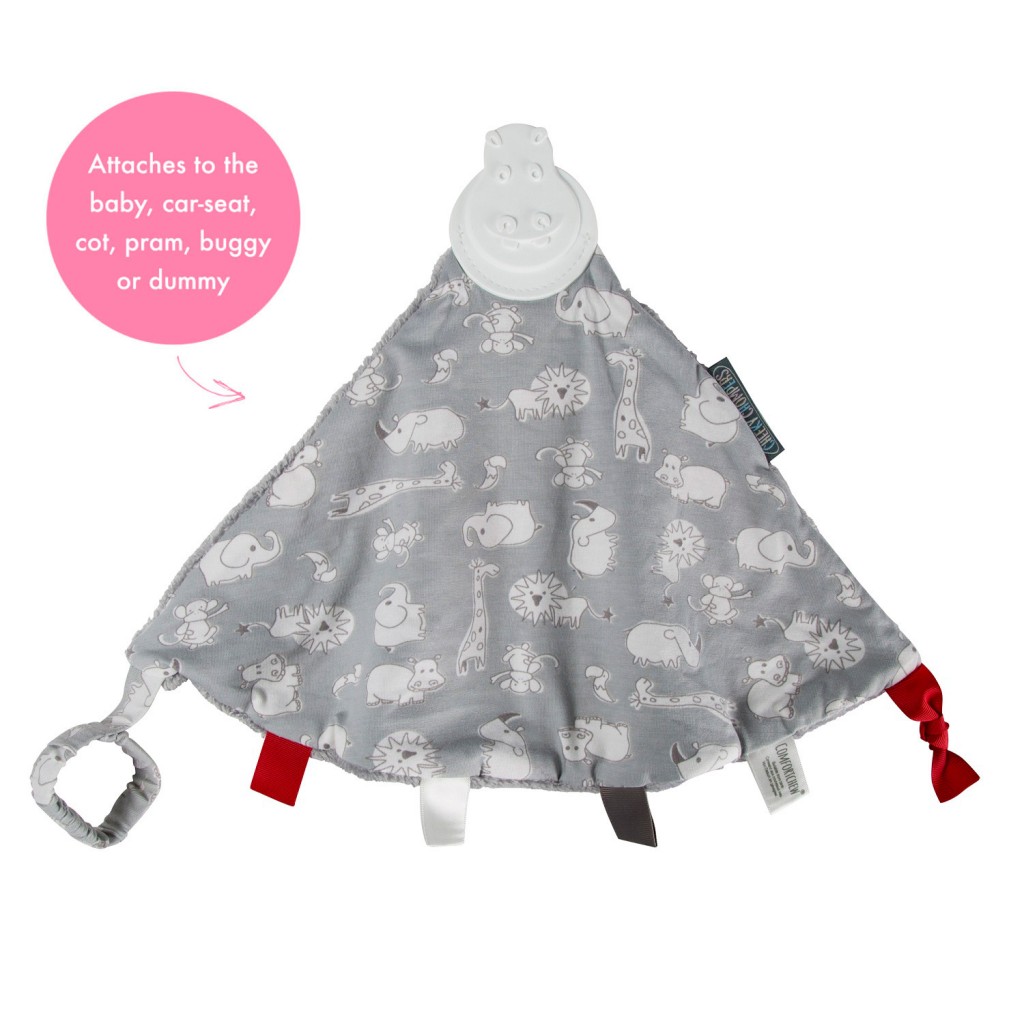 Lucky for us, there is the Cheeky Chompers amazing company that have developed the Cheeky Chompers Comfortchew for teething babies. Cheeky Chompers is a unique combination of dribble bib and teether to help soothe that teething baby
Suitable from birth, the Comfortchew was designed to bring together 4 baby essentials; a comforting lovey, a soothing teether for hurting gums, sensory tags and ribbons, and softness of a plush toy or security blanket. This all in one baby essential makes it easier to deal with a teething baby and helps sooth the baby too.
Here are some of the features of the Comfortchew: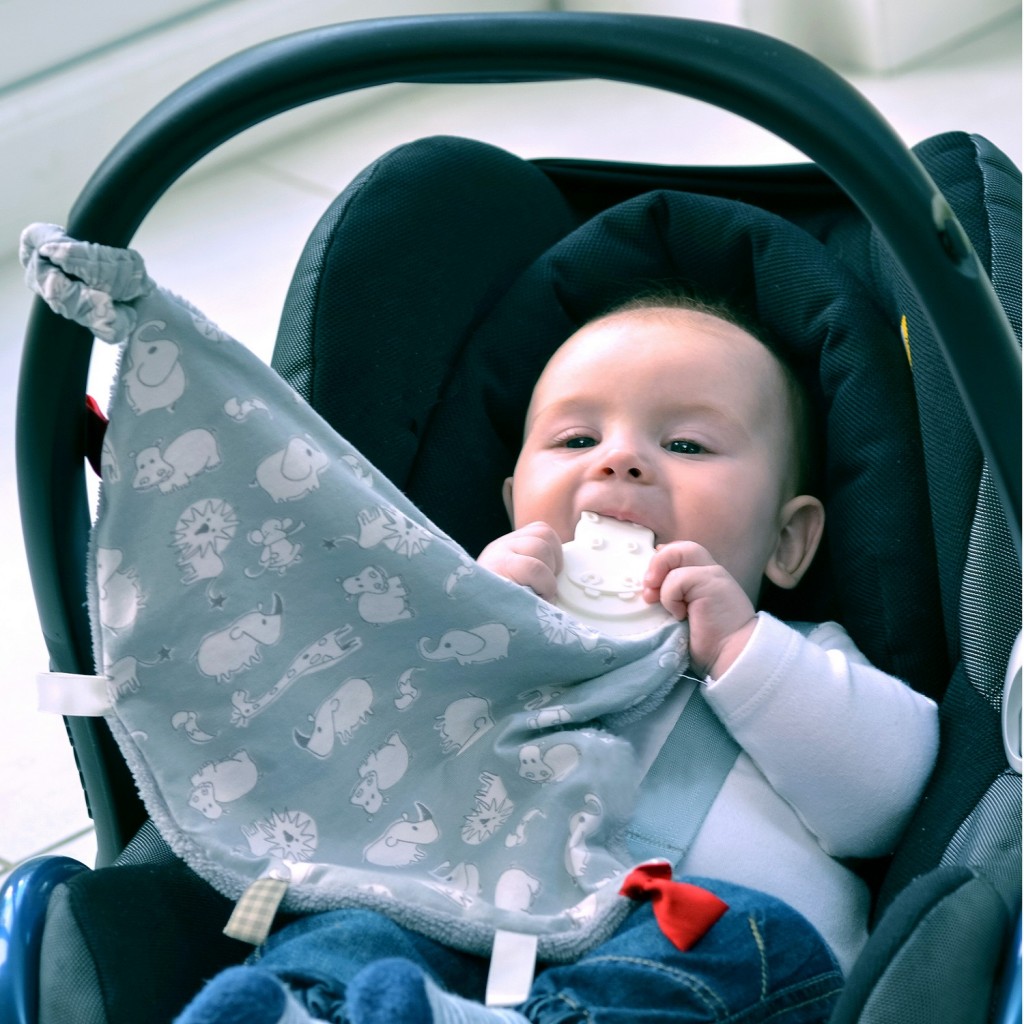 · Soothing Teether: the soft, chewy textured Hippo-teether gives a great bite, using an innovative, dimpled design to massage and soothe tender gums and encourage new teeth to break through
· Comforting Lovey: soft jersey cotton and cuddle fleece bring the feel of baby's favorite teddy and are highly absorbent to help catch those teething dribbles
· Stimulation: great colors, textures and shapes to stimulate little senses
Best of all the Comfortchew  easily attaches to all baby gear, is machine washable, BPA and phthalates free and 100% safe to chew on!
I know Taylor is a huge fan of the Comfortchew and I am sure all your babies will be too! Be sure to check out the Comfortchew today!!