*I am receiving an all expense paid trip thanks to Disney and ABC studios. All my opinions are my own and not swayed by outside sources.*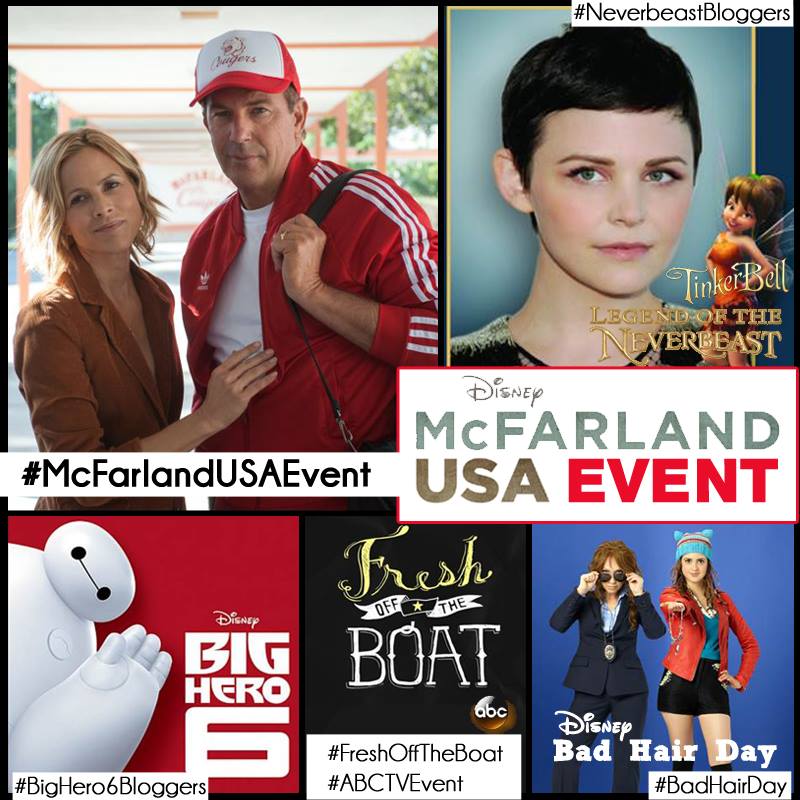 A few weeks ago on my birthday I got some amazing news! I am heading to Hollywood on February 5th to 8th for a fantastic Disney Press Trip. The #McFarlandUSAEvent is going to be out of this world and I can't wait to share with you my journey over the next month or two. As you all know, I am a huge Disney addict so this trip really is very special for me. So, now that I got your interest, I am sure you are all asking, "Melissa…what exactly is the #McFarlandUSAEvent?"
First up will be the press junket for the film release of McFARLAND, USA starring the amazing Kevin Costner!  We will have a chance to interview Kevin Costner and additional cast, filmmakers and the real life inspirations behind the film. If you have any questions about the movie or the stars, let me know and I can try my best to ask! Also, if you have not heard of this movie, just watch this small clip to see how inspirational this movie looks and then head to your local theatre on February 20, 2015 when McFarland, USA opens.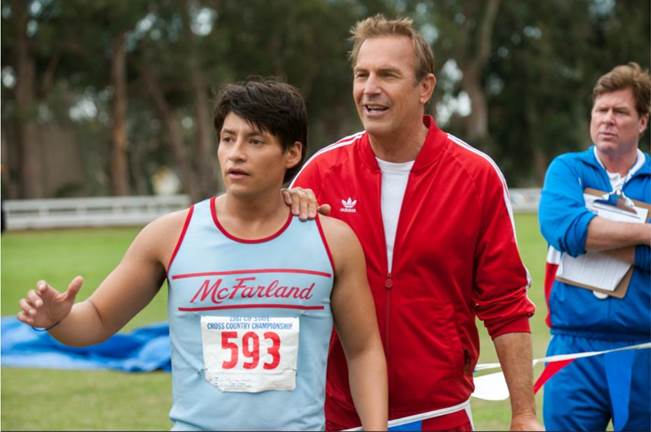 STORY SYNOPSIS:

**Based on the 1987 true story, "McFarland, USA" follows novice runners from McFarland, an economically challenged town in California's farm-rich Central Valley, as they give their all to build a cross-country team under the direction of Coach Jim White (Kevin Costner), a newcomer to their predominantly Latino high school. Coach White and the McFarland students have a lot to learn about each other but when White starts to realize the boys' exceptional running ability, things begin to change. Soon something beyond their physical gifts becomes apparent—the power of family relationships, their unwavering commitment to one another and their incredible work ethic. With grit and determination, the unlikely band of runners eventually overcomes the odds to forge not only a championship cross-country team but an enduring legacy as well. Along the way, Coach White realizes that his family finally found a place to call home and both he and his team achieve their own kind of American dream.**
After this fun day, we will also attend a special press day at Walt Disney Animation Studios for the In-Home release of BIG HERO 6 where we will interview the filmmakers, Ryan Potter (voice of "Hiro"), Daniel Henney (voice of "Tadashi") and Scott Adsit (voice of "Baymax"). We are HUGE Big Hero 6 fans so I know I am very excited to hear all the ins and outs of the making of this movie. I may or may not have seen Big Hero 6 three times in the theatre since my daughter quickly became addicted to Baymax! Yes, her holiday gifts included a lot of Big Her0 6 toys!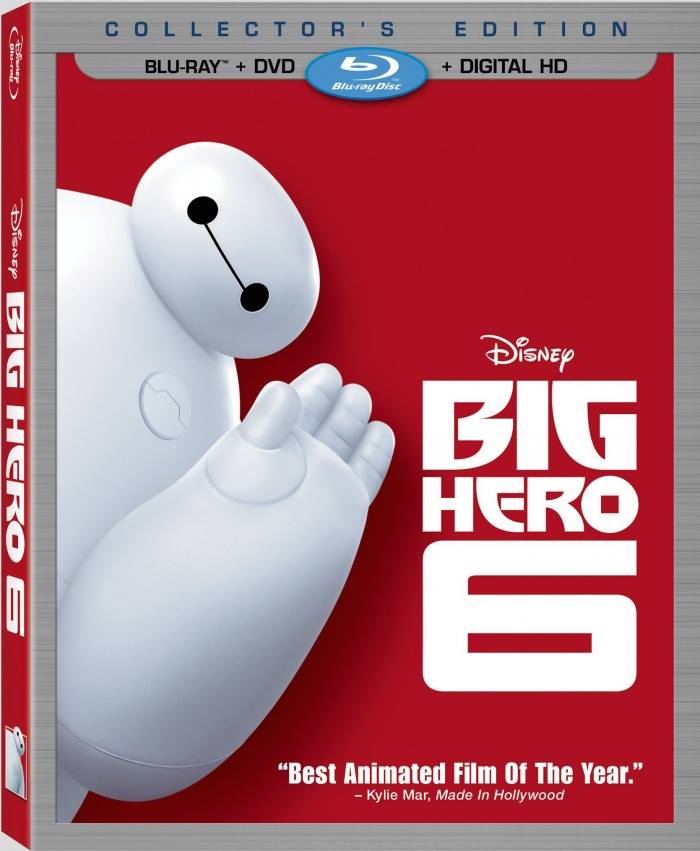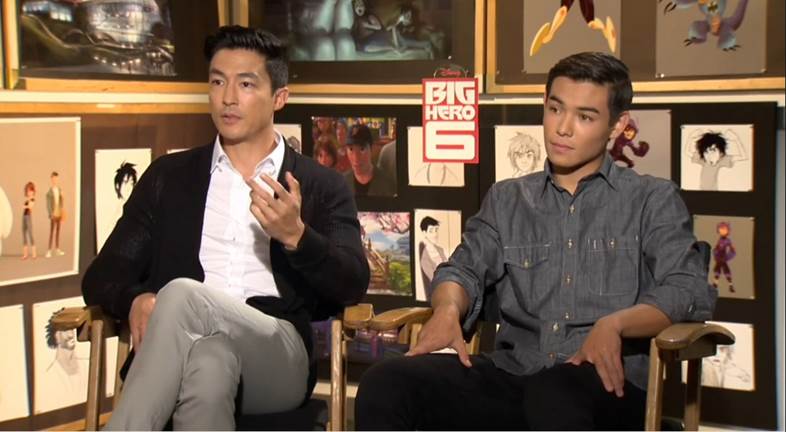 Then we will proceed to spend  time at the  DisneyToon Studios for the In-Home release of TINKER BELL AND THE LEGEND OF THE NEVERBEAST where I will interview the filmmakers and Ginnifer Goodwin (voice of "Fawn").  What a terrific actress and you might know her as Snow White from Once Upon a Time.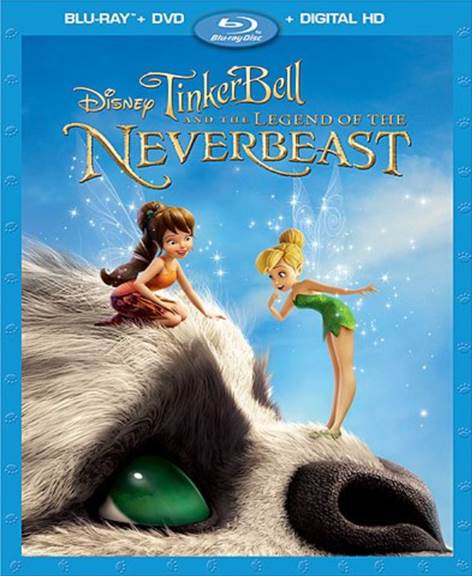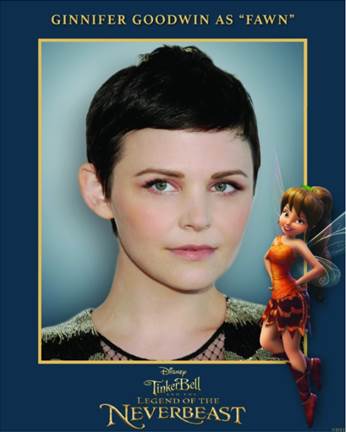 As if this itinerary does not sound amazing enough, we will also preview two soon-to-air episodes of ABC's new family comedy, "Fresh Off the Boat,"  and meet with the show's Writer and Executive Producer Nahnatchka Kahn as well as available cast from the show! This past week, I was watching ABC and I saw a preview of this show and it looks so funny! I have been following the buzz on twitter and it looks like it is a great show in the making. You definitely want to tune in when it premieres on ABC. It will be  sampled twice in ABC's Wednesday night comedy block on Wednesday, February 4th at both 8:30 and 9:30 p.m., followed by its time slot premiere on Tuesday, February 10th at 8:00 p.m., ET. Stay tuned for this great comedy..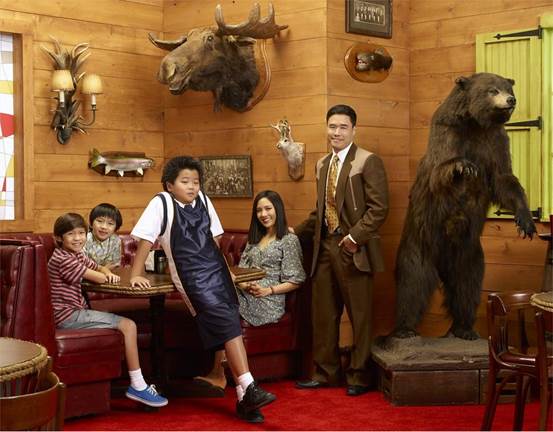 And finally, we will also screen the upcoming Disney Channel Film BAD HAIR DAY (premiering Friday, February 13th at 8:00 p.m., ET/PT) followed by a Q+A with star and Executive Producer Leigh-Allyn Baker!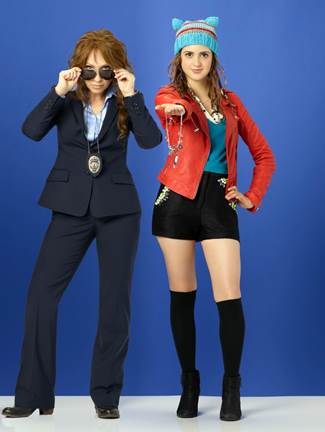 I can't wait to share my whole journey at the #McFarlandUSAEvent with all of you. I am really excited to embark on this adventure 2/5 to 2/8 so I hope you will all follow along.  In the meantime, be sure to check out all 25 wonderful bloggers on their social media channels using the following hashtags:
‪#‎McFarlandUSAEvent‬
‪#‎BigHero6Bloggers‬
‪#‎NeverbeastBloggers‬
‪#‎FreshOffTheBoat‬ (‪#‎ABCTVEvent‬)
‪#‎BadHairDay‬