*I received a HyberCharger for review. All my opinions are my own and not swayed by outside sources.*
Zane is totally obsessed with cars and trucks. I can't even begin to tell you how extensive  his car collection at home is. Recently, he was sent HyperChargers which are the ultimate remote control cars and trucks for kids. These remote control cars are from Jada Toys!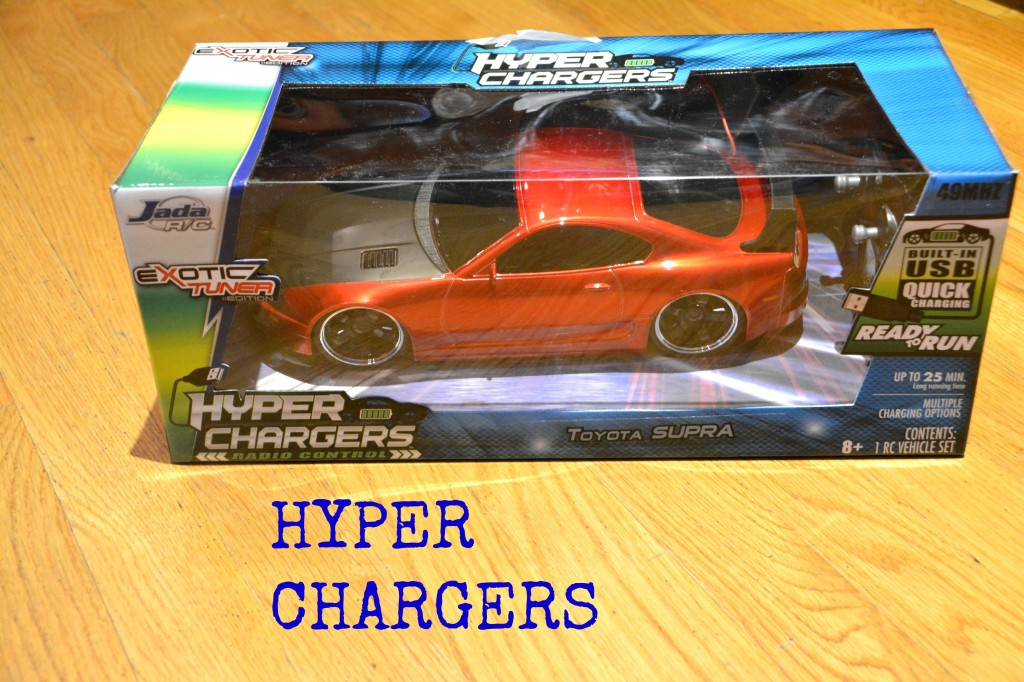 HyperChargers R/C is the next generation in radio control. Developed with Patent Pending Technology, means NO MORE BATTERIES TO BUY FOR YOUR CAR. You simply plug the built-in USB adapter to any of the devices in the JADA Charging Eco System and get ready to have some fun. This is a car line that is powered to play. Each of the HyperChargers come with a built-in rechargeable battery, 2 AA Batteries for the controller, and the car/truck model. Your child will be able to get 25 minute playtime, 90 minute quick charge, full function RC, and a 2 custom 2 piece rim and graphics.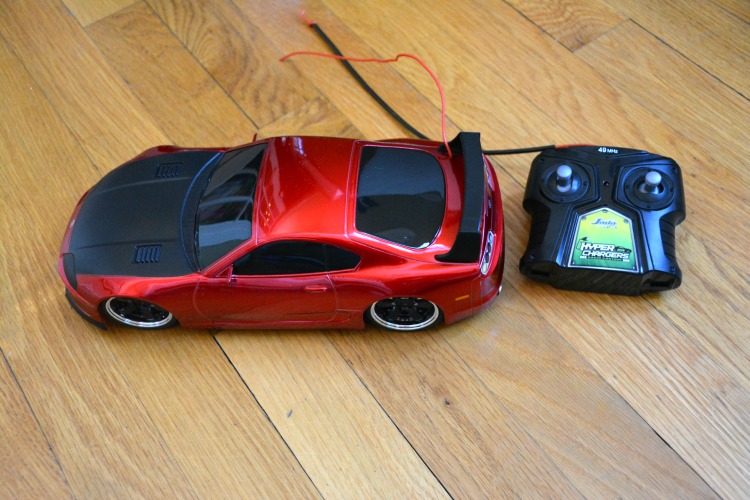 When Zane received his Toyota Supra, he was ready to go! His dad has a Toyota so now he was able to have his own little model. He grabbed hold of the controller and off he was having some fun. These cars GO FAST which he absolutely loved.  He played for this for a long time without ever having to charge it. Once it ran out of fuel, we were able to use the JADA Charging Eco System with can be charged with any device with USB ports including wall outlets, smart phone adapter, car charger, desktop computer, and more.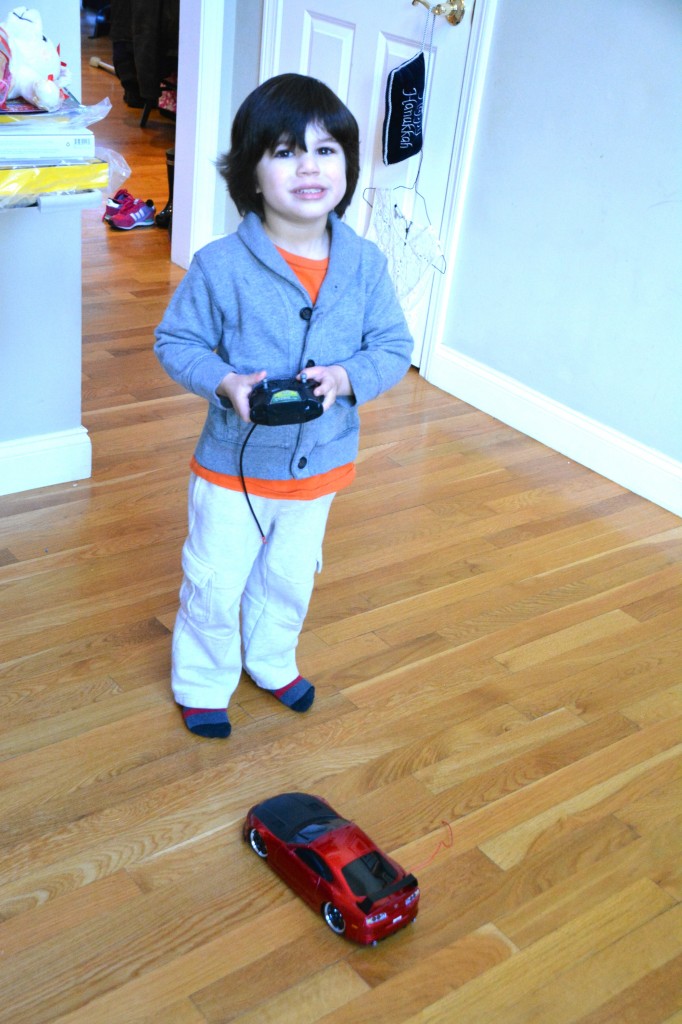 Be sure to look out for these awesome HyperChargers today which include the Toyota, Scion FRS, and Bentley Continental GT V8.