**I felt the magic of SAM with Poise® Microliners as part of a sponsored post for Socialstars #LifesLittleLeaks. All opinions are my own.**
My little lady just turned 5 months old and is my main squeeze in life these days. She is just the cutest little person and she has this momma wrapped around her fingers. While I love her to pieces, boy things certainly have changed since having her in all different ways! First off, you can never guess what I asked for in my Christmas Stocking this year. I kid you not, I asked for Poise Microliners. If you are wondering why…keep reading!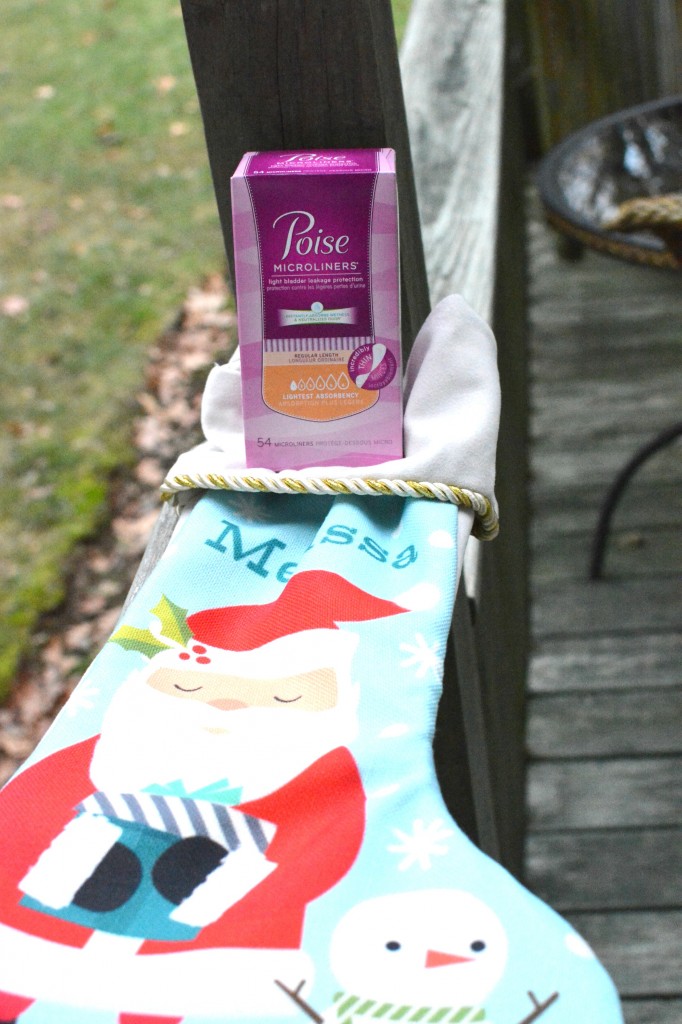 Ladies I am writing this now to spare you for the little surprise that I learned the hard way about life after babies. I've been trying to get back in shape since giving birth to Taylor this past summer, so I joined a gym. So, there I was in TBT (total body fitness) class when the instructor barked at us to start doing jumping jacks. Thinking nothing of it I started jumping up and down, waving my arms, and then it happened! I peed my pants! OK, so I'm exaggerating, I leaked just the tiniest little bit really, but I was horrified! That had never happened to me before, and it really caught me by surprise! Can you relate?!
I've come to find out that 1 out of 3 women experience light bladder leakage (LBL). Who knew!?! And who knew that I would be the 1 out of the 3! I asked other friends about it, and they were all like "oh, yeah, you hadn't heard about that?"! No! No one ever happened to mention that I might want to take it easy on the jumping jacks, or take care when I cough. It would have been nice to know! That's why I am sharing this private little detail with you, my readers.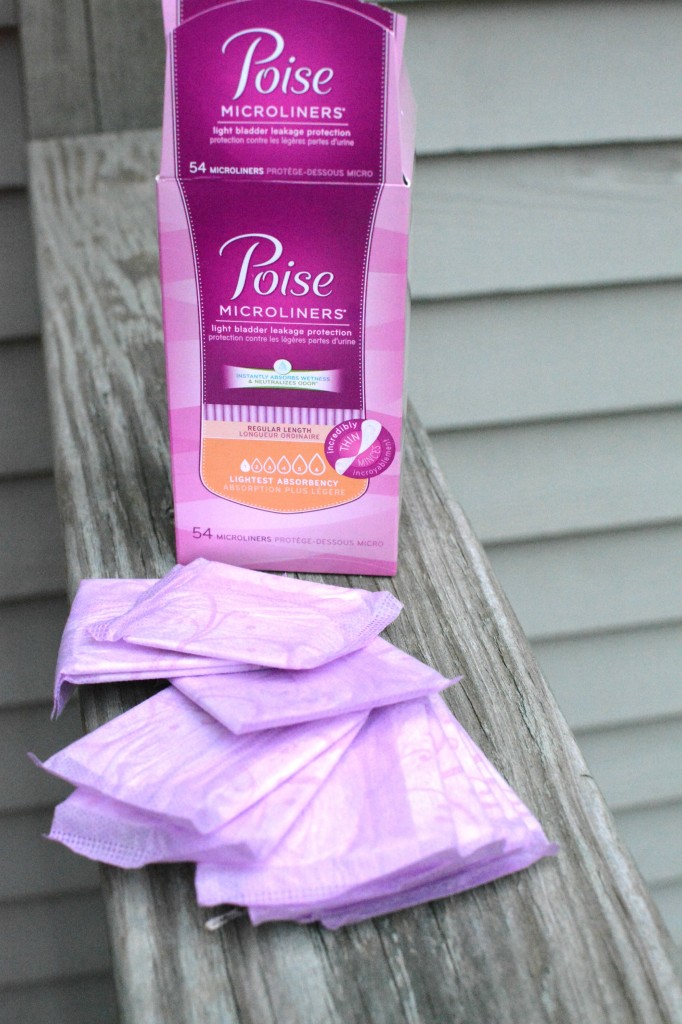 I know you will appreciate knowing what to expect, as opposed to being taken completely by surprise, and unprepared, as I was. Since then, while watching the hilarious movie Bridesmaids, I've come to learn the true meaning of the phrase "I was laughing so hard I peed my pants." I've learned that full on jumping jacks are no longer an option, nor are my usual dance moves to the song "Jump" where I jump up and down to the beat. Yes, things have changed a little bit in the lady department down there, but I know bladder leaks are common in women, and the new Poise Microliner has become my new BFF.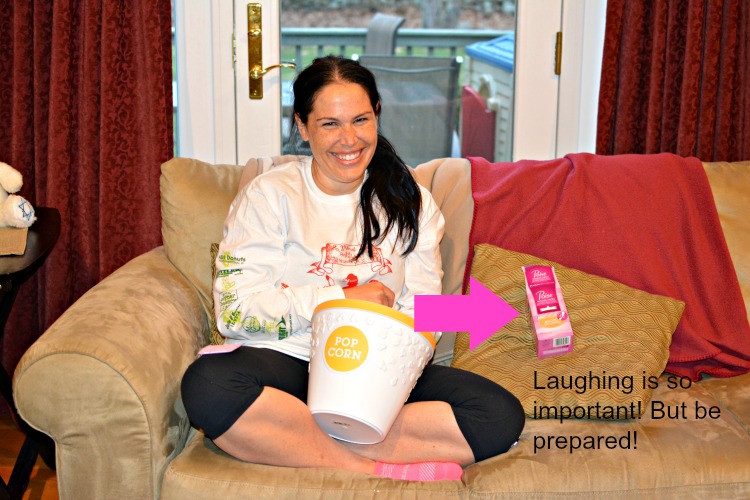 Poise Microliner is the thinnest liner available!  I mean, come on, there is no need to feel like you are wearing a diaper as you go about your daily routine! The Poise Microliner is so thin I don't even notice when I wear one. I can carry on worry free, without worrying about cracking up with my girlfriends, or laughing with my kids over something silly. The SAM (Super Absorbent Material) in Poise® helps me feel protected all day long so that I can continue to live life in my usual full and fearless way. Sure I still squeeze my thighs together a little tighter every time I sneeze these days, and I still love to dance like crazy at a party, I've just modified my dance moves a little bit. Now that I have the discreet security of Poise behind me, I really can do anything without worrying about LBL. Poise has got my back, and that is the most important thing for a BFF to have.