*I am working with Toys "R" Us on promotions. I will be compensated in exchange for posting. All my opinions are my own and not swayed by outside sources.*
We are officially done with Halloween which means the holidays are quickly approaching. Can you believe Christmas will be here in less than 2 months?! Now is the time we all begin our shopping and what better way to do it, than using the ultimate Great Christmas Book from Toys "R" Us. Toys "R" Us is our go to store for all our holiday toy needs and this year they made it even easier to find that perfect toy for your child, that they will love year round.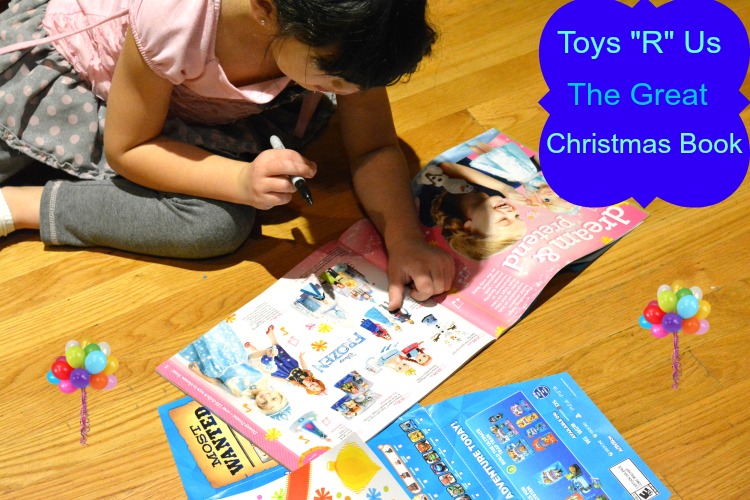 The Great Christmas Book came out this past week and Hayley/Zane could not wait to rip it apart. Once you open up the book, the very first page is a way for the kids to write down whatever they want from the book. They simply put their name and item from the book, so it is easy to simplify once mom/dad goes shopping. You are also able to do this online at Toys "R" Us and this year, they have something technologically amazing in the Toys "R" Us Wish List app. This app allows children and parents to stroll through the store with kids curating their shopping list for Santa. Once they see what their kids like, they can keep track of this via the app. Parents can turn their smartphone into a scanner, allowing them to scan the barcode of a must-have toy. Once scanned, the toy is then added to a digital Wish List that can be assessed on any smartphone or PC, and shared with family/friends via SMS, email, Facebook, and Twitter. Additionally customers can purchase items from their Wish Lists, right from the app.
This year, Toys "R" Us are having three really fun events right in their stores from 12 pm- 4 pm EST. The schedule of events are:
Saturday November 8- Skylanders
Saturday November 15- Hasbro/NERF
Saturday November 22- LEGO
These "Ultimate Wish Saturday" events allow you and your children to use the app, scan your favorite toys and start compiling a list of the most talked about toys, all while enjoying appearances by Geoffrey the Giraffe, make-and-take crafts, and giveaways (while supplies last).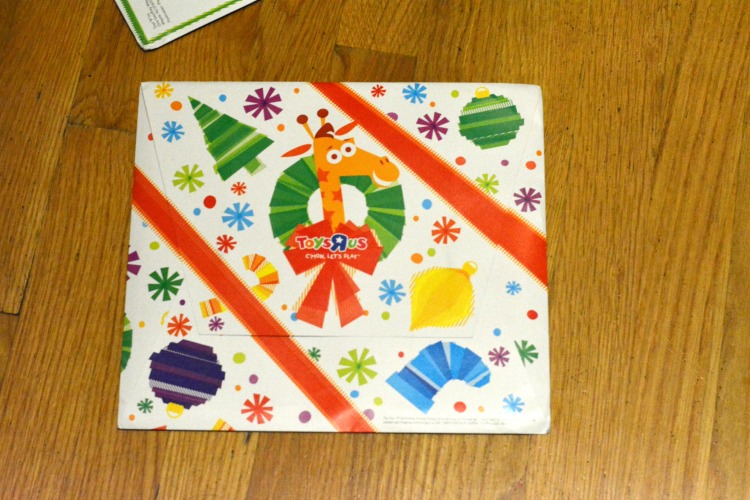 So, now back to the awesome The Great Big Christmas Book.  This year this book reads like a child's favorite storybook with 80 pages of toys divided into nine play-themed chapters including Imagine & Wonder, Dream & Pretend, Sparkle & Shine, Create & Explore, Build & Collect, Rev Up & Roll, Action & Adventure, Energize & Entertain, as well as the Toys "R" Us "Fabulous 15 toys which are the expected best-of the best sellers for 2014. With this book, you can find something for everyone on your list! Yes, I said everyone because Toys "R" Us even carries iPads and the best gaming systems, such as the Wii.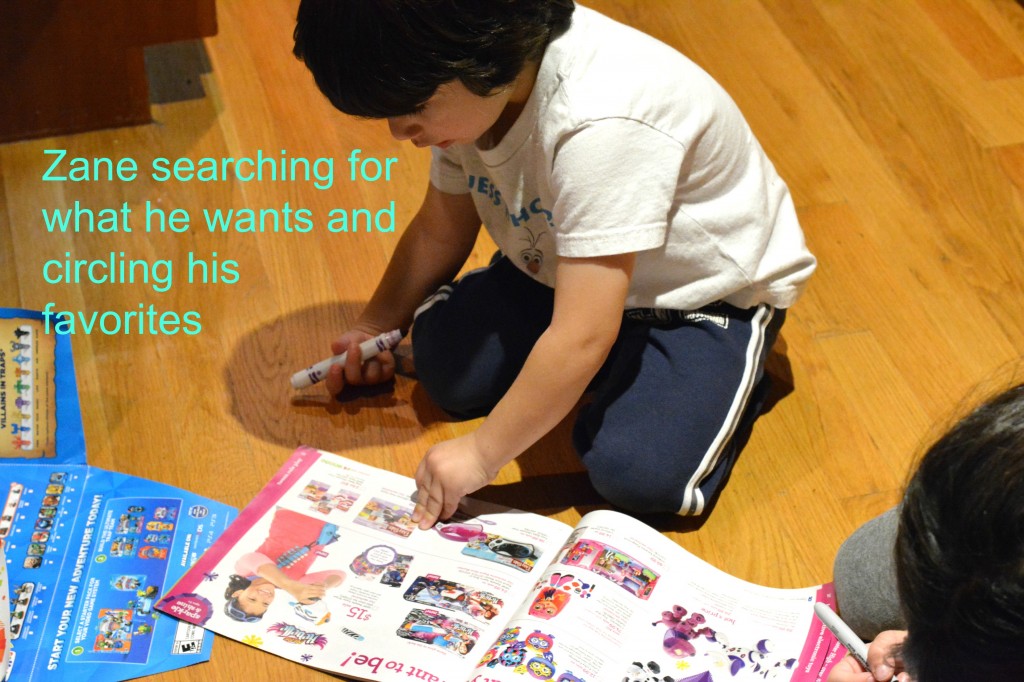 When looking through the book, I found such fabulous deals. Since Hayley is obsessed with Frozen these day, they have just about everything and anything Elsa and Anna. The big Frozen toy this year is Disney's Frozen Snow Globe Elsa where you can raise Elsa's hand and watch her snowflake necklace and dress magically light up as the song "Let it Go" is sounded. Then touch her necklace and hear Elsa talk to her Frozen Friends. In addition, they have all the Frozen figurines and with the Great Big Christmas Book, you get a save $10 coupon on regular-priced Disney Frozen dolls, play sets, or role play purchases of $40 or more. They have a similar coupon for any Barbie purchases at Toys "R" Us as well.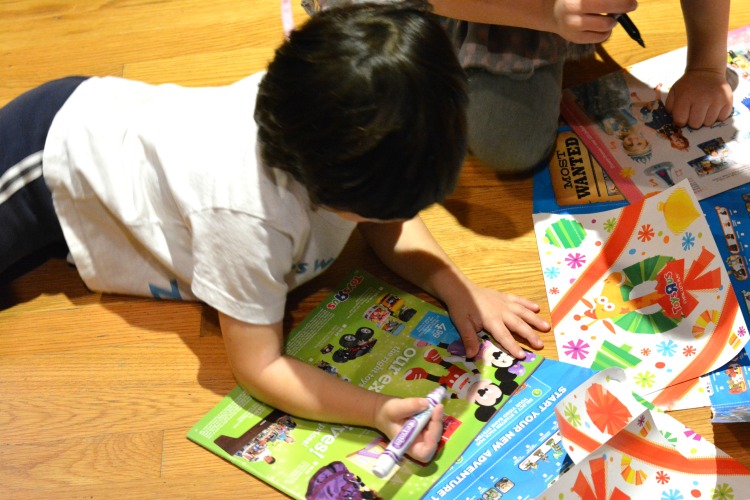 A big brand found at Toys "R" Us is Leap Frog and they have some great deals going on now through the Christmas holidays. The brand new LeapFrog TV Active Video Game System is a fun way to get minds and bodies moving, while allowing kids to learn through 100+ educator-approved games, downloads, and videos. When you pick up this hot toy, you can then get all the LeapFrog LeapTV video games at the sale price of $24. They also have the new LeapPad 3, which is on sale for $89.99 (a $10 price reduction) going on now.
If you are looking for a kids tablet, they have a large selection of brands including Kurio, Nabi, and Samsung Galaxy Tab Tablets. Again, with purchases of these devices, you can find a lot of great deals such as 20 % off ALL Nabi and Kurio accessories when you buy the Nabi and Kurio respectively.
At the back of the Great Big Christmas Books, they have tons of coupons that can be used in store! Simply clip them and use them on all your great holiday purchases today. I will be back in a few weeks to tell you how my Toys "R" Us "Ultimate Wish Saturday" went and what we are putting on our wish list.
In addition, Toys "R" Us and me, @dentistmel, are having a great #TRUGiftGuide Twitter Party this coming Thursday, November 6 from 2:30 pm-3:30 pm EST. More information to come this week but there will be talks about the Toys "R" Us gift guides and prizes! Stay tuned….