**I participated in an Influencer Activation on behalf of Influence Central for MyLocker. I received product samples to facilitate my review as well as a promotional item to thank me for my participation.**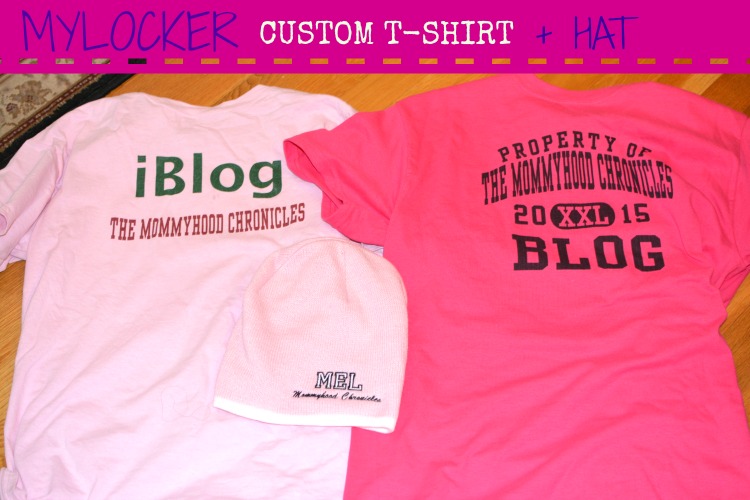 As a blogger for the last 4 years, one thing that I have been missing is Custom apparel. My husband told me time and time again to get some Custom-T shirts so I can showcase my blog and lead more people to it, simply by people looking at my blog name on my apparel. I always thought about doing it, but really had no where I knew that would do a good job and secondly, I was not sure it it was an effective marketing tool. Well, let me tell you after designing my own shirts and hats on MyLocker, I have gotten more people interested in my blog and they have noticed my shirts wherever I wear them. The best part is MyLocker allows you to get creative to Make your own T-shirt.

If you have not heard about MyLocker before, they are the premiere website that lets you design your own custom t-shirt, custom hoodie, golf polo, fleece, bag or almost any type of custom gear in a quick, fun and easy way. While I thought of a million ways I could use MyLocker (My kids school shirts, Hayley's dance team company name, Zane's soccer team), I really wanted to get custom apparel with the Mommyhood Chronicles written on it.
To start off, I simply went to MyLocker site, and saw that there is over 500 customizable products that come in every size and color. There is T-shirts, hoodies, hats, duffles, backpacks, blankets, and more. You name it and MyLocker has it. Since I wanted to wear my customizable items, I went with a fleece hat and 2 T-shirts. I was also able to do a search on ideas and low and behold, blogging was one of them! Again, I can't even begin to tell you how many ideas they had from jobs, to sports teams, to hobbies, to academic and everything in between. While I went with the blogging theme, I was so torn because I wanted to get something for my kids and my husband. However, the holidays are coming up so I definitely plan to place another order with MyLocker soon.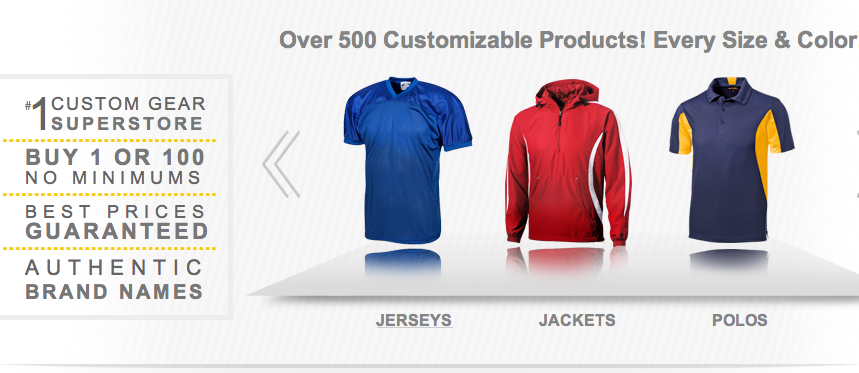 Once I clicked on blog apparel, I was able to customize my text to say The Mommyhood Chronicles and was also able to select which apparel I wanted, what design ideas, sizing, and finally colors.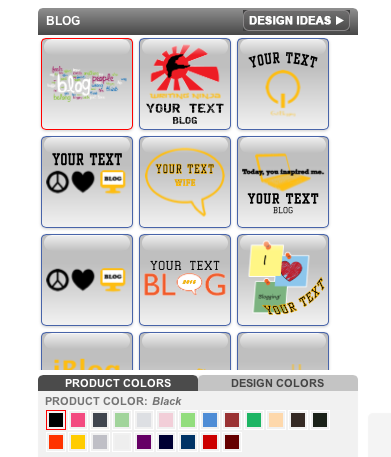 I ended up with these two awesome shirts and this fleece hat that I wear all the time now out and about. Seriously, how cute are these shirts and hat! Now everyone can know I am a blogger for an occupation and can search out my site, by simply reading my shirt and hat.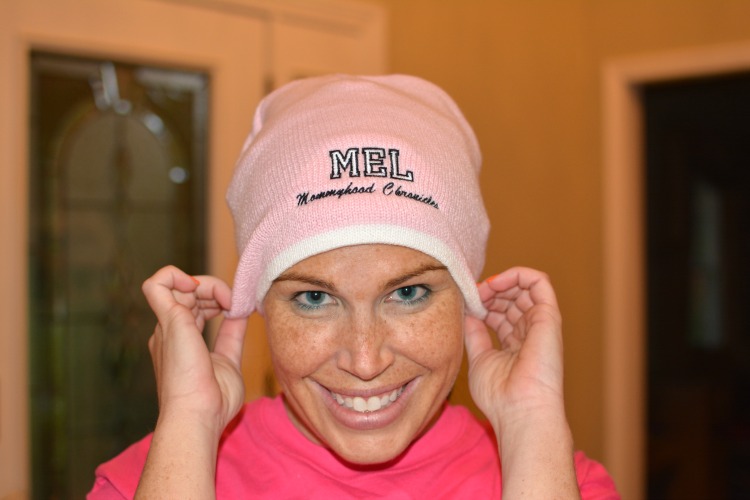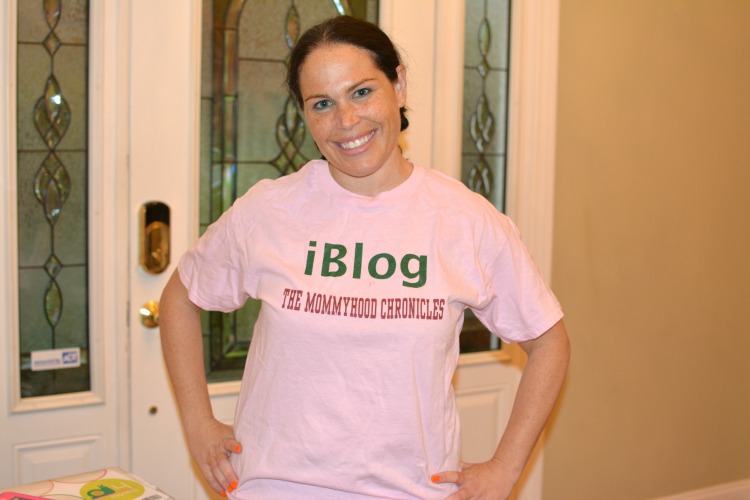 It was so incredibly easy to order my customizable apparel with MyLocker. When the shirts came in, they looked fantastic and were super comfortable. My husband even remarked that he is going to order some office shirts from MyLocker soon! He heard about the company but as soon as he saw the products, he knew this was a company he wanted to order from. Most of the products ship in as little as two days too! A win-win if you ask me!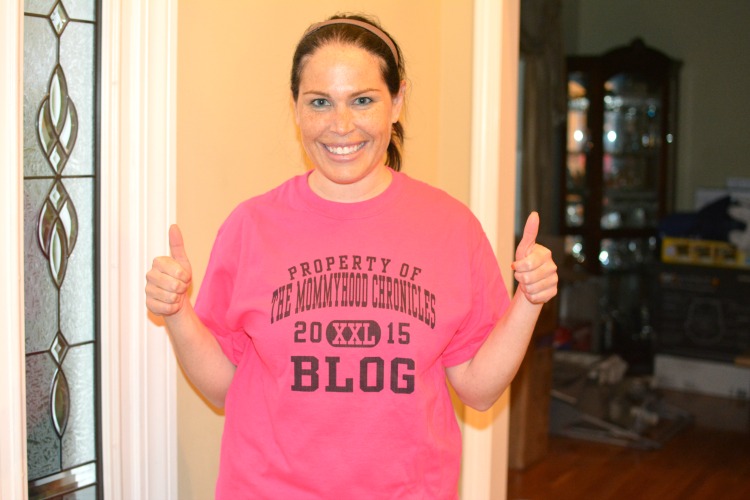 Designing on MyLocker took about 30 seconds to do and I had my shirts and hats to my door super promptly. You can order any amount of shirts or custom apparel as you like. For me, I wanted a few for myself with my blog name but my next purchase, I am thinking about ordering all the shirts for Zane's soccer team, so they can all have matching team shirts. You can create personalized gear for yourself, your school team, local or charitable organization, for an event or as a gift!
I definitely plan to use MyLocker in the near future again. Next up, besides Zane's soccer shirts, I would like to get a customizable bag with Hayley's dance team name on it, and also a duffle bag for myself with my blog name, for when I go on conferences and media trips.
If you are looking for customized apparel, look no further than MyLocker. Whether for a big order for a team or a more personalized order, they have you covered. If you need last minute items such as a team championship shirt printed, they can do that and have it delivered to your door in 48 hours. Talk about that service.
Be sure to check out MyLocker today and get your personalized apparel quickly, efficiently, and fashionably!