*I received a sample for review. All my opinions are my own and not swayed by outside sources.*

In New England, we get a lot of really bad weather conditions. From the the crazy rainstorms to the downright blizzards, you never know what you are going to get from day to day. That is why I am glad that Hayley's feet will be protected all winter long with Kamik Boots. If you are unfamiliar with Kamik Boots, they are a Canadian company that are premiere designer of outdoor footwear that keeps your feet dry, safe, and comfortable all year round. These boots are made to withstand any weather condition, even the downpours we dealt with this past summer.
I have yet to find a boot that can be used in any season and any type of weather situation. Sure there are snow boots and rain boots, but these Kamik Boots allow you to wear one boot all the time. Hayley received this Kamik Boot which is simply adorable and completely functional.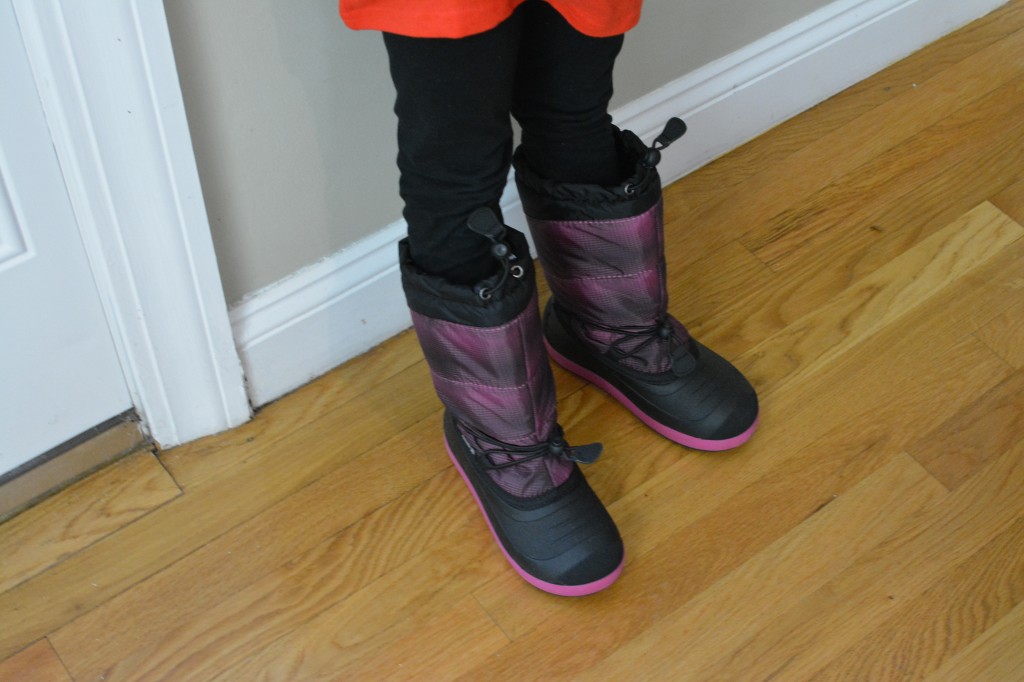 Not only are the boots lightweight but they feature a waterproof synthetic rubber boot liner, which is why it can be used in any weather condition. It includes these key technologies: Waterproof, Easy Grab Lace Lock, and Thermal Guard. It is also made of Rubber He. Here is some information about this technology:
**Strong like iron, yet light like helium, RubberHe is Kamik's own lightweight innovation. This recyclable, PVC-free synthetic rubber is 50% lighter than natural rubber and 30% lighter than other synthetic rubbers. And it's flexible, extremely durable and protective, offering two times more abrasion-resistance than PVC rubber.**
This is a boot that I feel very comfortable Hayley wearing year round in any weather condition. She tells me how comfortable the boot is and of course, she is completely styling once she puts this boot on! They are currently sold at shoe stores online including Zappos, REI, Nordstorm's, Stride Rite, and more! For a complete list of where they are sold click here: Kamik Boots!