**This shop has been compensated by Collective Bias, Inc. and its advertiser. All opinions are mine alone. #PlatinumPoints #CollectiveBias**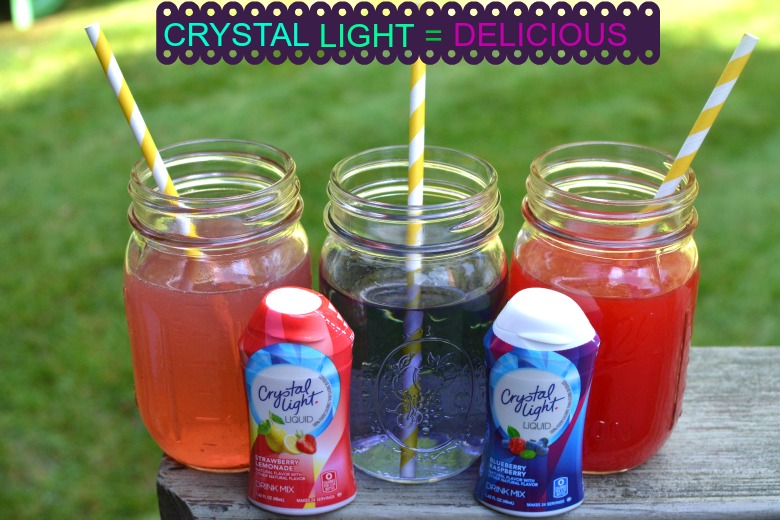 The month of October is quite hard in terms of being on my healthy eating plan. Between Halloween and my daughter's birthday, I have a major sweet tooth going on for candy and cake. However, I still have about 14 pounds to lose since baby Taylor was born and it does not help that I tend to gravitate towards anything sweet. I am taking a stand now to finally lose the baby weight by eating healthy and working out. All sounds great, right?! Well, I still have that problem of me trying to get anything sweet in my mouth! Thankfully, I have a solution and that is to turn to Crystal Light Drink Mixes for when the snack attack hits.
I have been obsessed with Crystal Light low calorie drinks for as long as I can remember. I have vivid memories of me pulling all nighters during college and sipping on Crystal Light to give me the perfect kick to study without putting extra calories in my body unnecessarily. Now, with my determination to start training for my half marathon, I am using my Crystal Light drink mixes more than ever!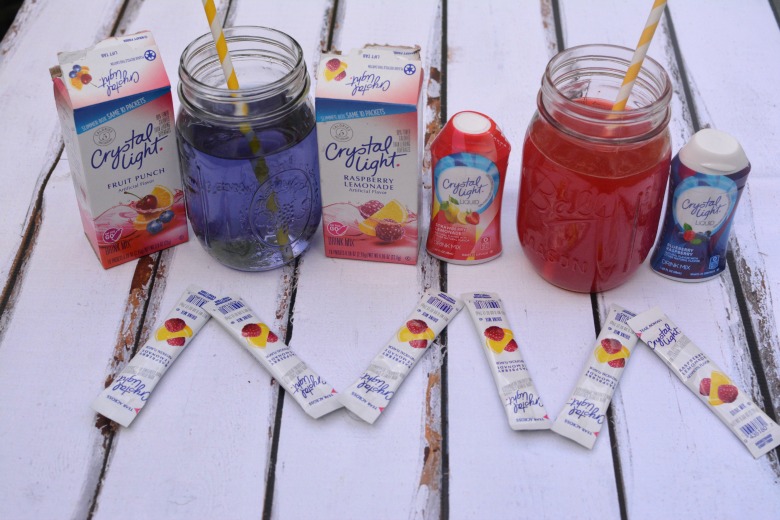 What I love about Crystal Light is it is the perfect solution to getting something sweet in my mouth without ruining my mission to lose weight. While I do love my water, this gives me a great alternative to plain, old water which can get boring. It is also extremely convenient to take my Crystal Light with me wherever I go. Before I start to hit the tennis courts, I usually fill up a big container of water and then add in a Crystal Light packet to flavor it up. Best thing is if I run out of my juice mix, I simply open up a new packet and make a new mix right on the tennis court. I probably have at least 10 Crystal Light packets a week ready to go when the snack attack hits. I keep the packets in my glove compartment, in my tennis bag, in my pocketbook, and in my office. It is so convenient to store and have with me anytime during the day.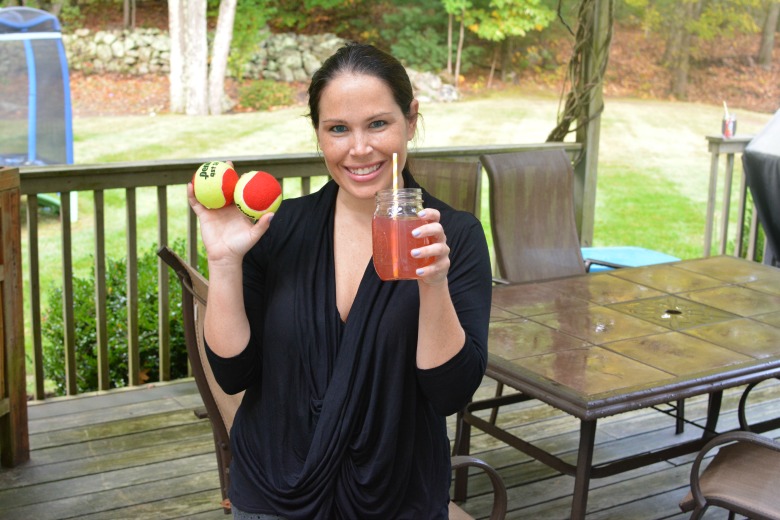 Recently I heard that Crystal Light made liquid drink mixes in a 1.62 fl oz bottle. I was completely intrigued because that would allow me to simply put the bottle in my pocketbook and add the flavor to my water wherever we are. I always think when I am at restaurants that I would like a fruity drink but usually they don't have any, except for the high calorie juices and sodas. With this bottle, I can just put in a squirt or two and flavor my water in a second. To stock up on these, as well as my staple Crystal Light packets, I headed to my local Walmart and found a large Crystal Light selection right in the flavored juice aisle.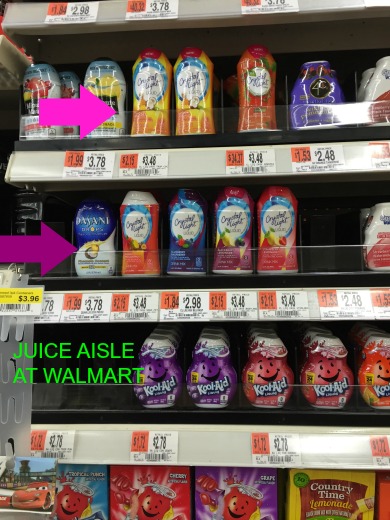 Now for some even more exciting news! Are you ready?! Crystal Light is sponsoring the Miranda Lambert Platinum tour and rewarding its customers with an exclusive #PlatinumPoints Sweepstakes.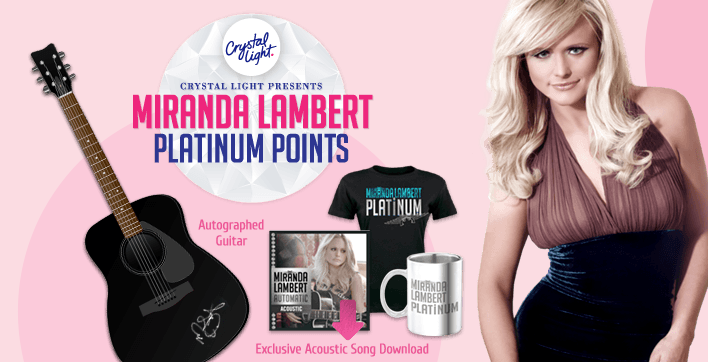 **Welcome to Platinum Points! Earn rewards by purchasing Crystal Light products! At the end of the program, we'll randomly select one winner. All purchases must be made by December 31, 2014, receipts submissions must be submitted by November 15, 2014, and points redemptions must be submitted by January 15, 2015. See Official Rules for details.**
When you shop for Crystal Light products at Walmart, you will earn exclusive Miranda Lambert rewards. Once you get your receipt and scan a photo of your receipt, the points will be added. I really want to win the autographed Miranda Lambert guitar!! I am excited that I already racked up #PlatinumPoints simply by making my Crystal Light purchases!
I know a lot of you might think of Crystal Light as a summer drink, but I will tell you that you are wrong. Crystal Light is an all year round low calorie water enhancer that can be enjoyed any season. With the fall upon us, there is nothing quite as refreshing as watching the leaves changing and sipping my fruity drink without ever having to worry about excessive calories. A true win to me!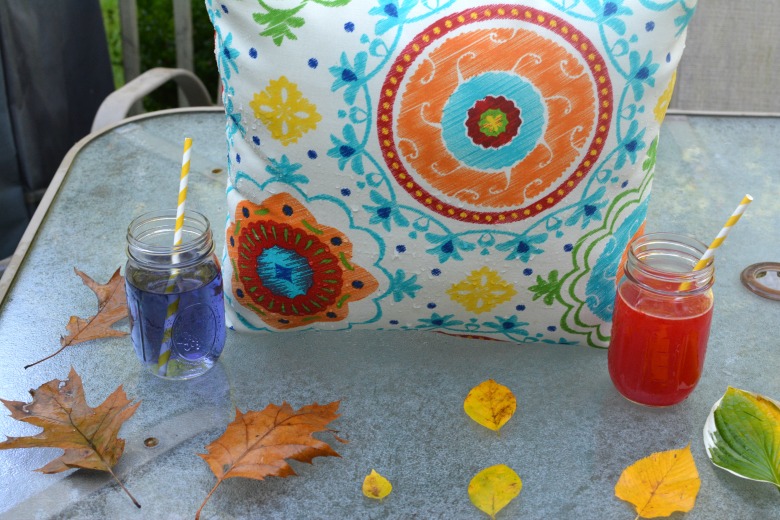 Crystal Light has so many different flavors available and I honestly love them all. Some days, I like to make Crystal Light Ice Cubes by freezing my mix into an ice cube tray. Then when I just want to add a touch of flavor, I throw one of my Crystal Light cubes into my water. This makes for a new and refreshing beverage!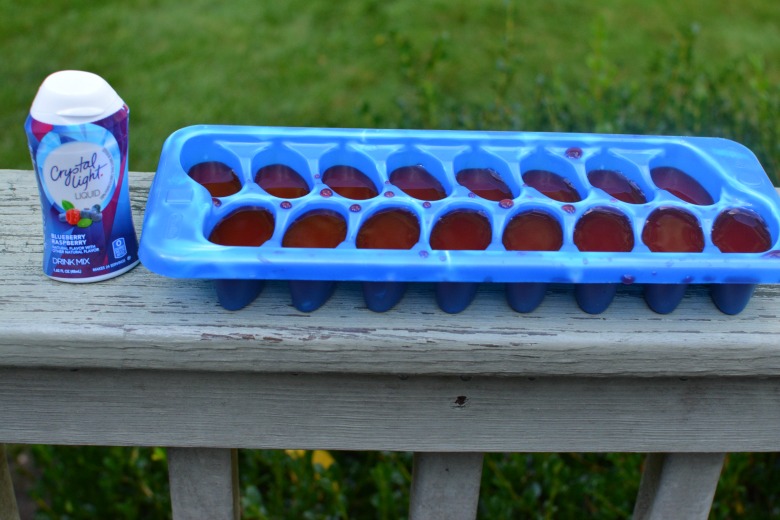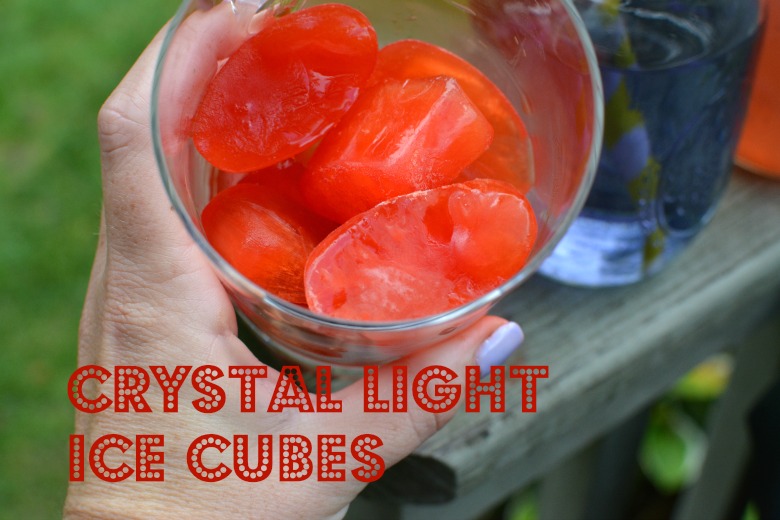 Be sure to check out all the fabulous Crystal Light products today at Walmart and feel refreshed! Take some packets or a bottle with you on the go, and you will never have to reach for that high calorie drink again. Don't forget that by doing this, you are increasing your #PlatinumPoints to get your Miranda Lambert rewards!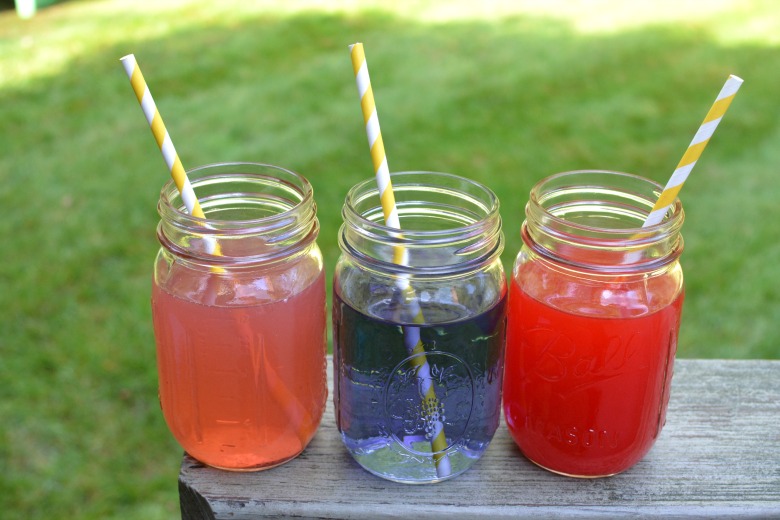 So what is your favorite flavor of Crystal Light??