*I received a Cabbage Patch doll from Jakks Pacific. All my opinions are my own and not swayed by outside sources.*
As a young girl, my favorite dolls was by far my Cabbage Patch doll collections. I loved getting the Cabbage Patch doll and then finding out her name via the birth certificate that came with it. If you were a child of the 80's, you know all too well how excited you were to get that Cabbage Patch doll. I vividly remember taking care of mine, like it was a sibling to me.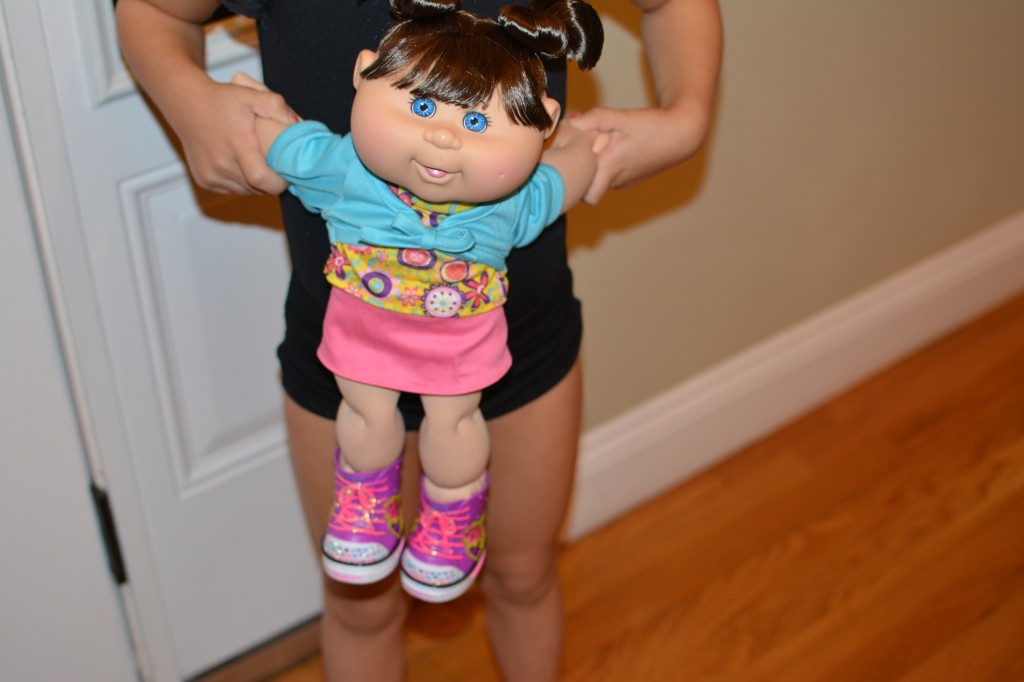 Now I can bring the same love of Cabbage Patch to Hayley. She just received her first Cabbage Patch called Cabbage Patch Twinkle Toes and she is seriously in love! When we received it, I could not get it out of the package fast enough. Her doll is named Malania and is the cutest Cabbage Patch doll ever! It is also about the size of her real baby sister, Taylor. For real, this doll is big and stands 14 inches tall. Considering her sister is 22 inches tall, they match up pretty well.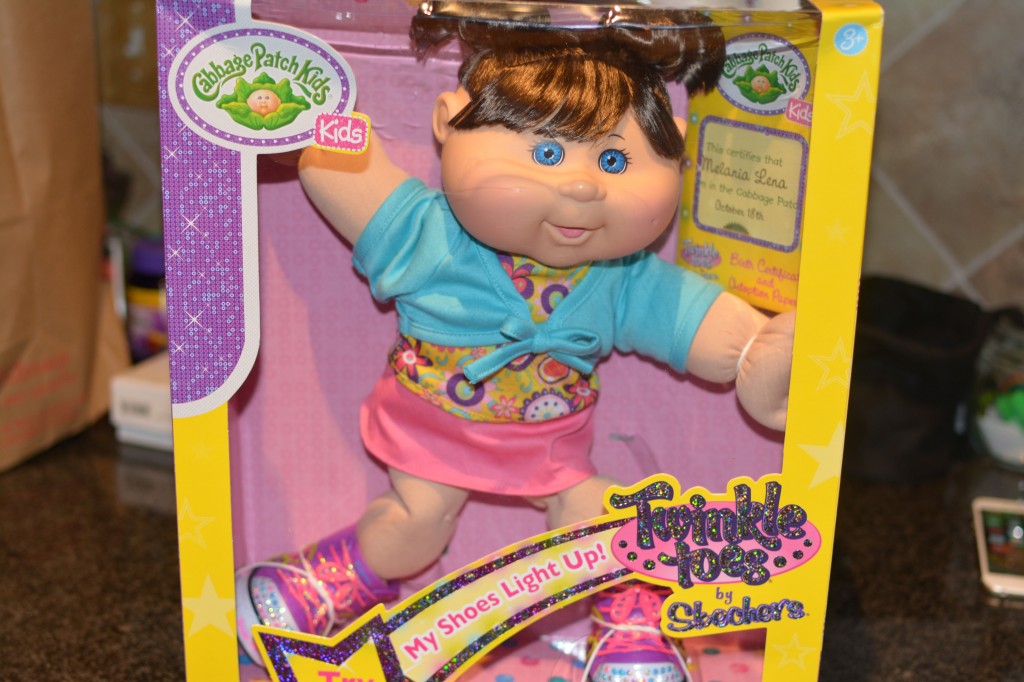 Cabbage Patch Twinkle Toes is even more special because of her shoes. She has actual light up shoes fashioned after the popular Twinkle Toes shoes by Sketchers! Hayley has quite a few pair of the Light Up Shoes by Sketchers and now she can match her shoes up with her dolls. What a cute concept!  The way it works is have your child tap the bottom of the shoe on a hard surface or their hand to watch shoes light up and shine. Hayley could not get enough of walking her Cabbage Patch doll around, to see the shoes line up.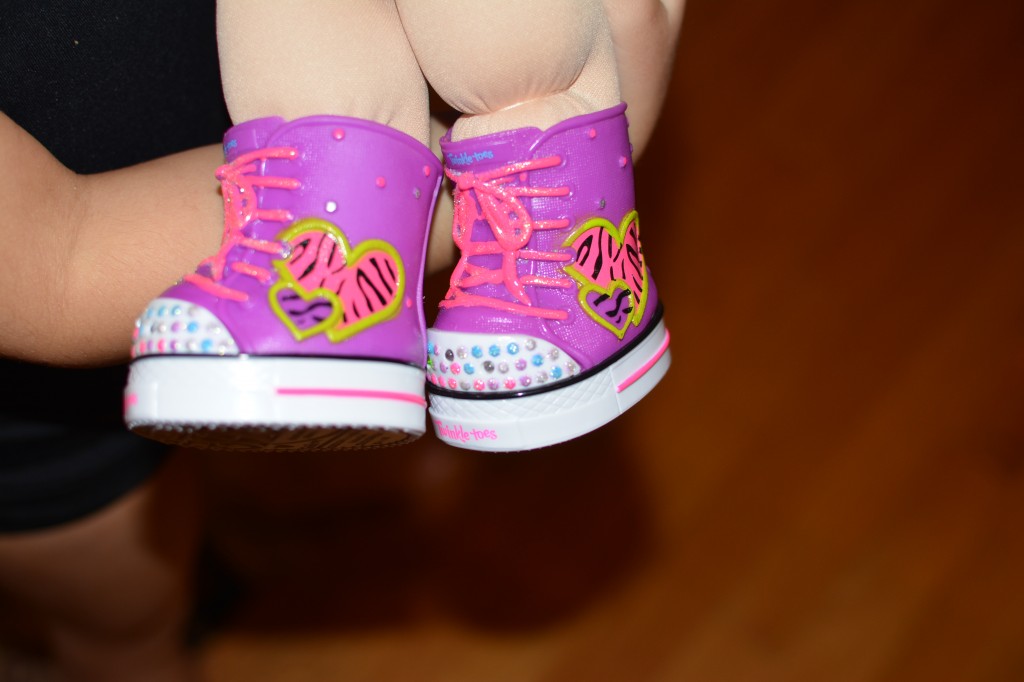 Add in the matching sparkly outfit, and the Cabbage Patch Twinkle Toes is ready to shine out!  Once your kids get out their birth certificate and adoption papers, they are on their way to true Cabbage Patch fun! Malania has been a huge hit with Hayley and now she can share in the same excitement over Cabbage Patch dolls, as I did. It even has the same iconic baby powder scent I remember.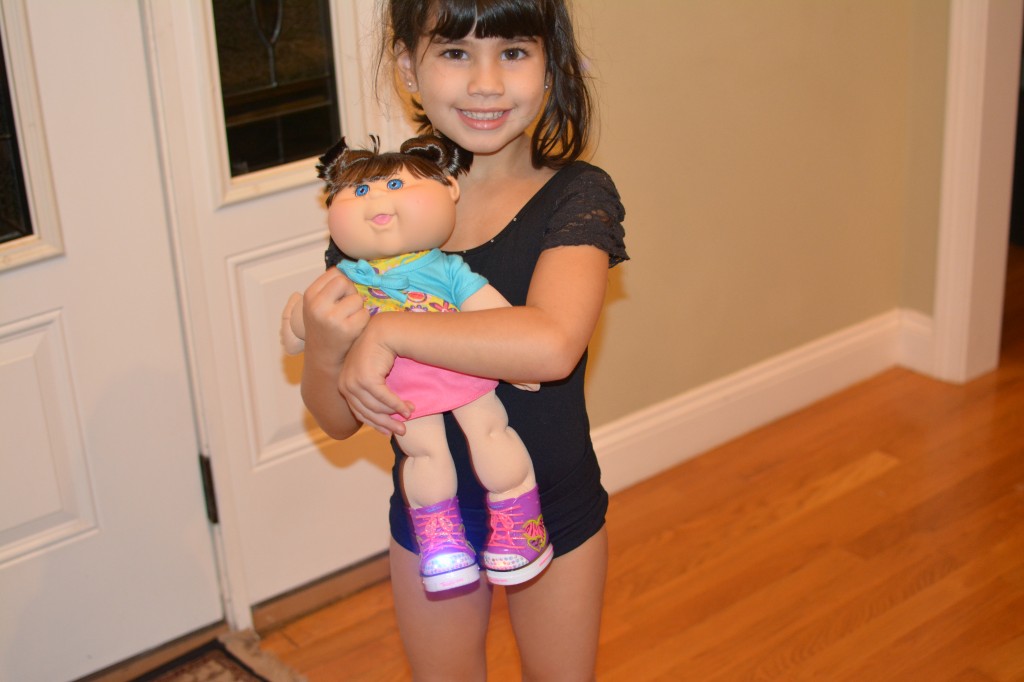 Cabbage Patch Kids come in a variety of ethnicities, face shapes, hair colors, eye colors and more. If you are looking for a great gift, be sure to purchase the Cabbage Patch Twinkle Toes on JAKKS Pacific today!