*This giveaway was made possible by Double Duty Divas and Aflac. I was compensated to participate in this campaign, but all opinions are 100% mine.*
I have a good friend of mine who is in remission from leukemia. She is one of the strongest little girls I have ever met and she continues to be brave each and everyday that she faces her challenges. While she is in remission, a simple cold can force her to have a hospital stay. Despite all of this, her parents and her have an amazing spirit and I truly believe this helped her 'recover' from this wicked disease. Now for the hard part- this sweet, baby girl is 3! The most amazing and brilliant 3 year old I had the chance to meet through my years. While it is hard to hear, the statistic is equally as hard-  In 2007, approximately 10,400 children age 15 or younger were diagnosed with cancer in the United States. Cancer remains the leading cause of death by illness in the U.S. for people age 15 or younger! We need to change this!
This month, Aflac is on a mission to help  raise awareness and donations to aid in the fight against childhood cancer via a variety of social media activities using the hashtag #Duckprints. The ultimate mission of Duckprints and Aflac  is to eradicate childhood cancer. Wouldn't that be amazing if we could help them on this mission?!
Aflac will donate $2 to the Aflac Cancer Center for every #Duckprints tweet/retweet on Twitter or post/share on Facebook.  Now through Mother's Day (Sunday, May 11), Aflac will donate $2 to the Aflac Cancer Center for every tweet/retweet, or post/share on Twitter or Facebook using the #Duckprints hashtag. All you have to do is send a simple tweet or fb post and they will do the work for us, to help support such an important campaign! They are doing amazing work to change lives of so many children.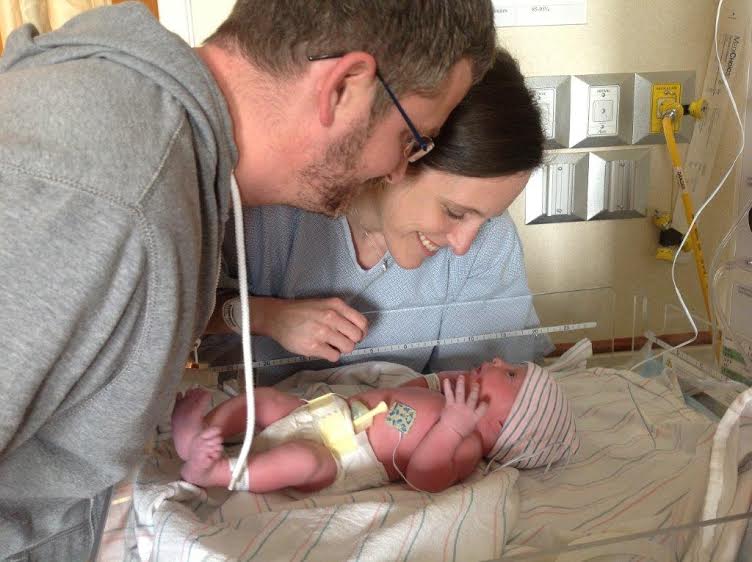 I truly did not know how much Aflac was doing to help support this wonderful cause until I started reading.  Aflac has been engaged in the fight against childhood cancer for nearly 20 years. During that time, the company has been fortunate to meet many unsung heroes who have made a real difference in the fight against childhood cancer. To honor these individuals, Aflac has created the Duckprints award. Duckprints champions these heroes through ceremonies at childhood cancer hospitals, user-generated nominations on www.duckprints.aflac.com and in social media. The goal of Duckprints is to generate a groundswell of excitement that will result in an increase in both donations and awareness, with the ultimate mission of eradicating childhood cancer.   The Aflac Cancer Center is committed to providing childhood cancer patients a brighter future through advanced medical treatment, family-centered care, a child-friendly environment and innovative research.
Here is another story that touched my heart:
Cancer Survivor and Mom, Trisha Henry Gaffney : On Valentine's Day 1996, 19-year-old Trisha was diagnosed with embryonal rhabdomyosarcoma, an aggressive tumor usually found in the head, neck, hands or feet of young children. Trisha's was the first reported case to occur in the right ureter, the tube connecting the kidney and bladder. After going through surgery to remove her right kidney, ureter and a portion of her bladder, Trisha spent a year at the Aflac Cancer Center undergoing chemotherapy and radiation. Following her treatment for this rare form of cancer, Trisha Henry Gaffney was eager to put her health problems behind her. The last thing she wanted to do was dwell on the effects of her illness.
Her treatment ended in April 1997, and she was ready to put her focus on all of the positive forces in her life. During her treatment at the Aflac Cancer Center, Trisha had started dating Andrew Gaffney, a fellow swimmer from high school. She had a big group of friends in Champaign, Ill. she looked forward to seeing again. In addition, she became a journalism major with the goal of focusing her energy on telling others' inspirational stories of overcoming obstacles.
In 1998, a friend encouraged Trisha to visit the Cancer Survivor Program at the Aflac Cancer Center. The Aflac Cancer Center provides specialized, long-term follow-up care and helps identify and treat problems associated with the effects of cancer treatment to help survivors lead a full life, including school, work and a family of their own. However, the idea of going to even more doctors didn't sit well with Trisha. However, she decided to take a step forward with the Aflac Cancer Center.
Taking Control and Moving Forward
After her sister's best friend offered to be a surrogate, Trisha and Andrew, now her husband, became parents to Isabella in April 2013. Isabella just celebrated her first birthday, and this Mother's Day will mark Trisha's second, thanks to the Aflac Cancer Center and its programs. The impact of the Aflac Cancer Center isn't lost on Trisha. Without the intervention of doctors and nurses in her health, her life would be incredibly different. "If I hadn't had my friend telling me to go to the Cancer Survivor Program at the Aflac Cancer Center,"Trisha said, "I wouldn't have my daughter."Armed with the knowledge about her medications, treatments and the potential challenges ahead, Trisha is empowered to be an advocate for her own health. She knows it is survivorship that defines her ‒ not cancer. She encourages survivors to take advantage of the resources available through the Aflac Cancer Center so they can become healthy, happy adults ‒ and parents if they choose. "It is great that in this day and age, children will most likely live," Trisha said. "But once they do, they're going to have some expectations about that life."
PLEASE PLEASE help Aflac with this fight against childhood cancer.
Here is how you can help again:
Now through Mother's Day (Sunday, May 11), Aflac will donate $2 to the Aflac Cancer Center for a variety of social media Duckprints activities using #Duckprints, including:
– Twitter: $2 for every Duckprints tweet or retweet using hashtag #Duckprints
-FB: $2 for every Duckprints fb post or share using hashtag #Duckprints
Follow Aflac on Fb, Twitter, and the Aflac Cancer Center Page to learn more today!
Win it: One winner will receive a $50 Restaurant.com gift card for their special mom. This giveaway is run via rafflecopter, so click read more to see the actual giveaway. The only mandatory entry is to tell me if you know anyone who has been effected with any type of childhood cancer in the comment section proceeding the post. While the other entries are optional, I highly suggest filling them out to increase your chances of winning. ENDS this coming Sunday so enter quickly! Good luck!