To a 5 year old, a dollhouse with doll furniture and accessories is a dream come true. We have had many dollhouses through the years but none that has held up as well as the  Lundby Smaland Dollhouse. What I love about this dollhouse is it is big enough so Hayley can play with all her dolls and accessories, but small enough where it will fit comfortably in a room. Hayley wanted to keep prior dollhouses in her room and they were too clunky for her to put it there. However, since we received the  Lundby Smaland Dollhouse, she has kept it in her room and used it several times daily.

To tell you some information about Lundby, there are the premiere dollhouse manufacturer originating in Sweden.  Lundby makes one of the strongest dollhouse brands on the market worldwide. The designs of the dollhouses are wooden and incorporate many contemporary designs seen in everyday houses today. Lundby thought of everything when they made their dollhouses including making them as life-like and modern as possible. The result is a dollhouse that your child will play with forever and ever!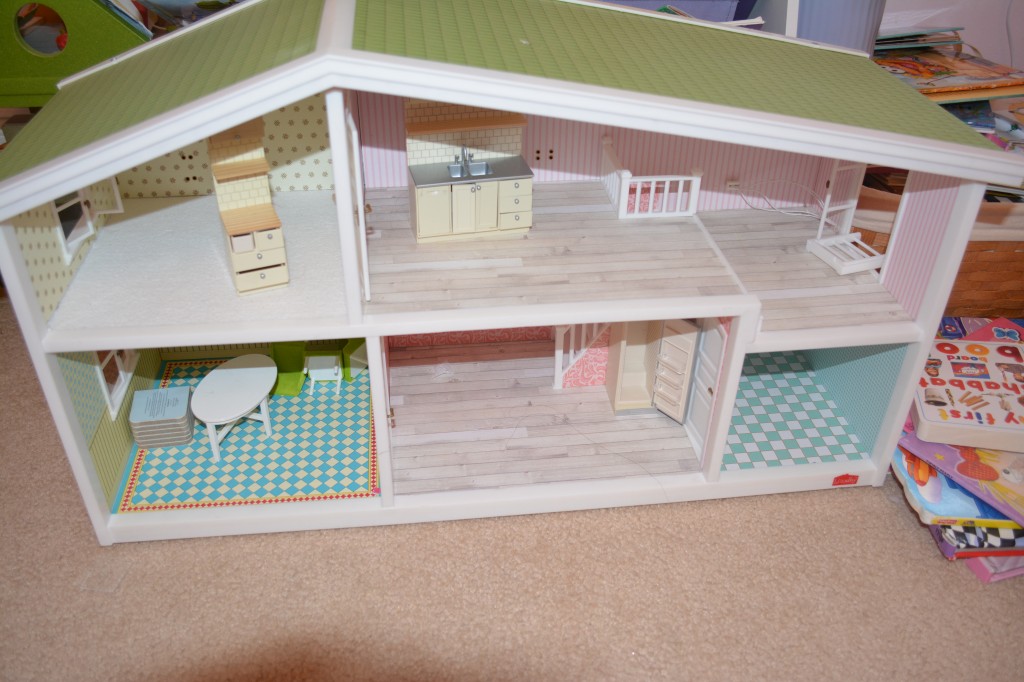 We received the Lundby Smaland Dollhouse with accessories for review and I have to say this might be one of Hayley's favorite toys she has ever received. In the morning when she rises, she plays with her dollhouse and when it is time to turn in for the night, you can find her playing with her dollhouse again. She truly loves it!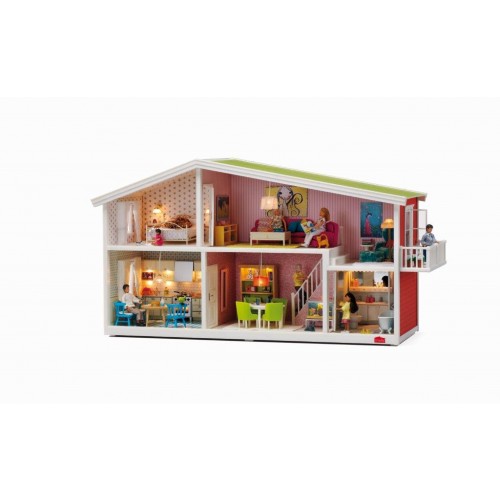 When we first received the set, it came in a lot of little pieces but in no time at all, we had it set up for her and she began to play with it. This is not your average dollhouse, this is a masterpiece that will come alive in your child's bedroom. It comes with the basic dollhouse with wallpapered walls, stairs, doors, and rooms including bedrooms, living rooms, dining rooms, and more. It is built with the finest materials to make sure your child has something safe, as well as exciting to play with!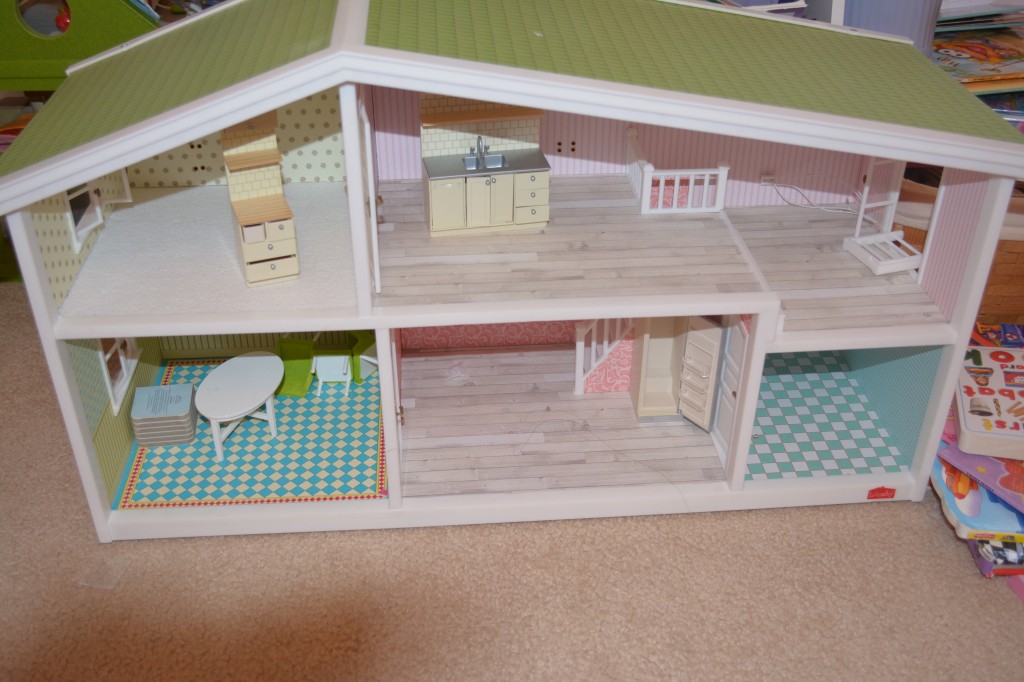 It also came with a power cord that allowed me to light up certain areas of the house simply by turning it on. With this cord, you will be able to see the lights come alive right before your child's own eyes, rooms light up, and more! It is truly an amazing set! They really thought of everything when designing the  Lundby Smaland Dollhouse.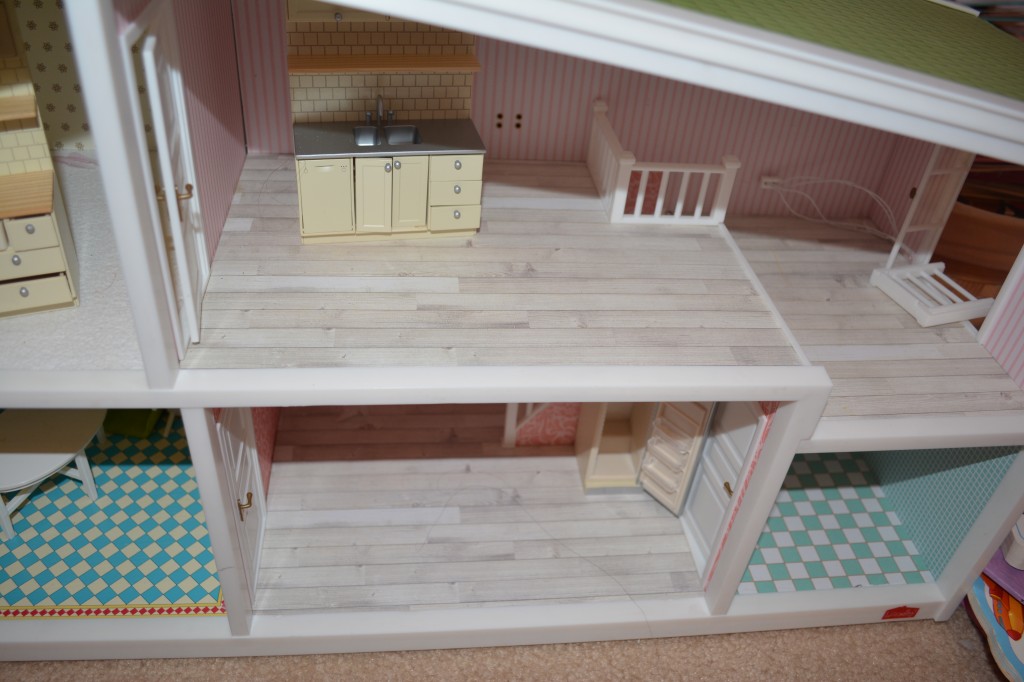 Some of the additional furniture that it comes with it  includes a pink sitting room set, tv set, green dining room set, fridge and stove set kitchen set, bathroom set, white wooden bedroom set, lamp set 4, transformer plug and Smaland family set. You can buy these pieces as part of the mega set and have everything delivered all at once.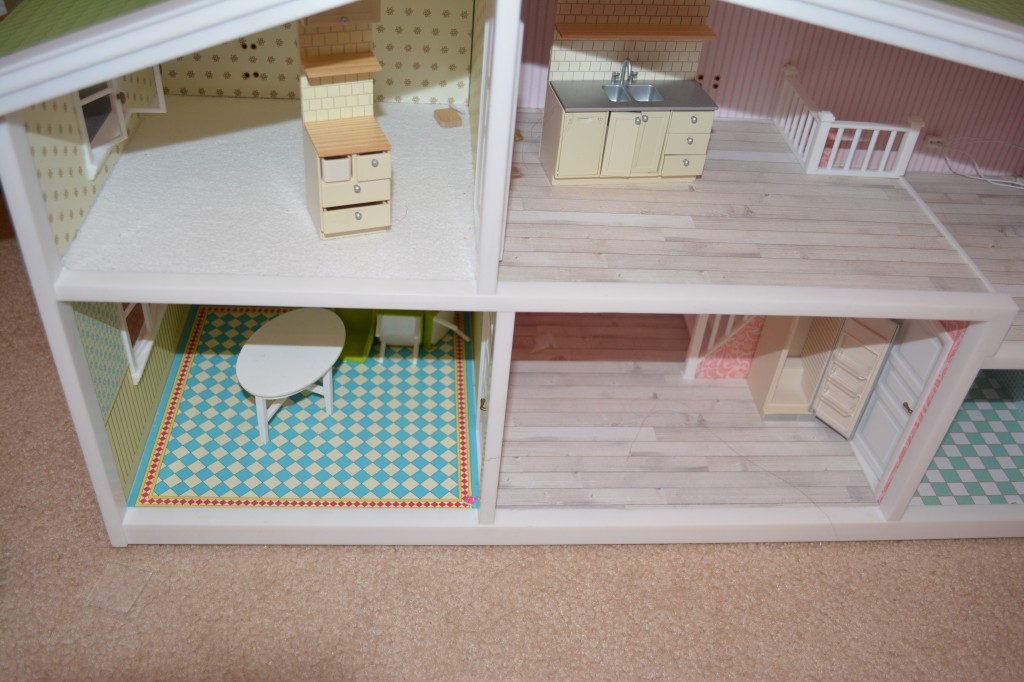 I can go on and on about how awesome the Lundby Smaland Doll's House. If you are looking for a perfect gift for your child or perhaps their friend, definitely check out Lundby  today!