***I am a member of the Collective Bias®  Social Fabric® Community.  This shop has been compensated as part of a social shopper amplification for Collective Bias and its advertiser.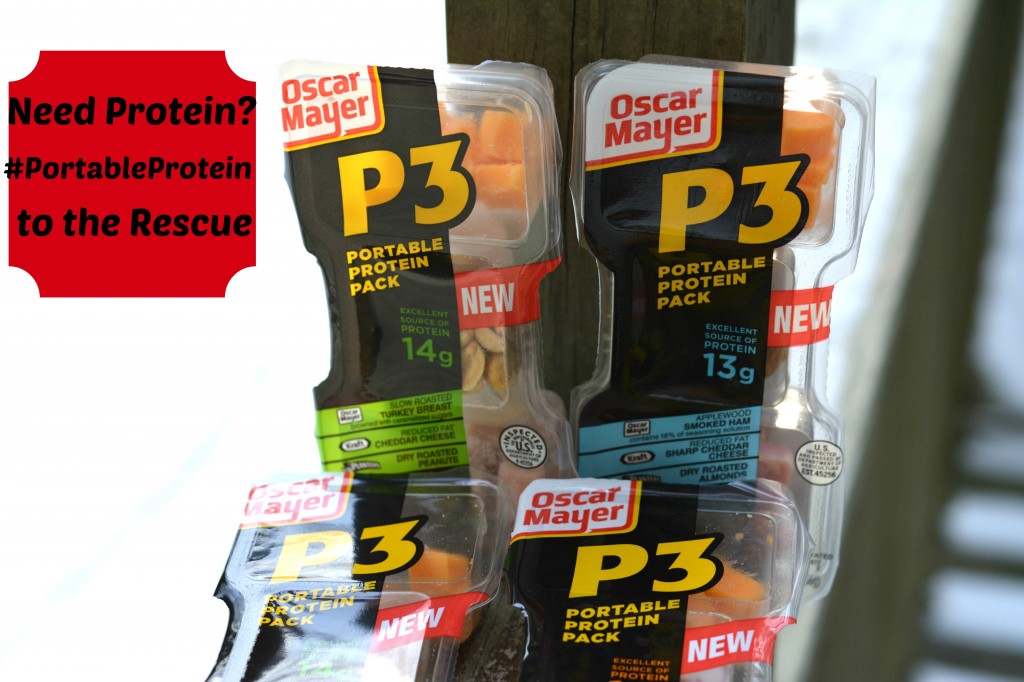 Lately with this pregnancy, I have really been dragging! While pregnancy certainly contributes to being tired, I am not doing myself a service by eating the way I have been the last few months. Okay I am going to admit it to all of you, but I have been stocking up on the cookies, cakes, and chocolate- Very bad Melissa!  I know! Certainly by eating this way, I am not satisfying getting in my various food groups and in no way eating a wholesome diet. However, things are changing right now and I am going to end the last 17 weeks of my pregnancy, being energized and eating a balanced diet. One way I am going to do this, is by making sure I get snacks and foods in, that fall into the essential food group categories. Thankfully, I was very lucky to find out about Oscar Mayer P3 Portable Protein Pack, that are available for only $1.00 each at your local Walmart, near the deli aisle.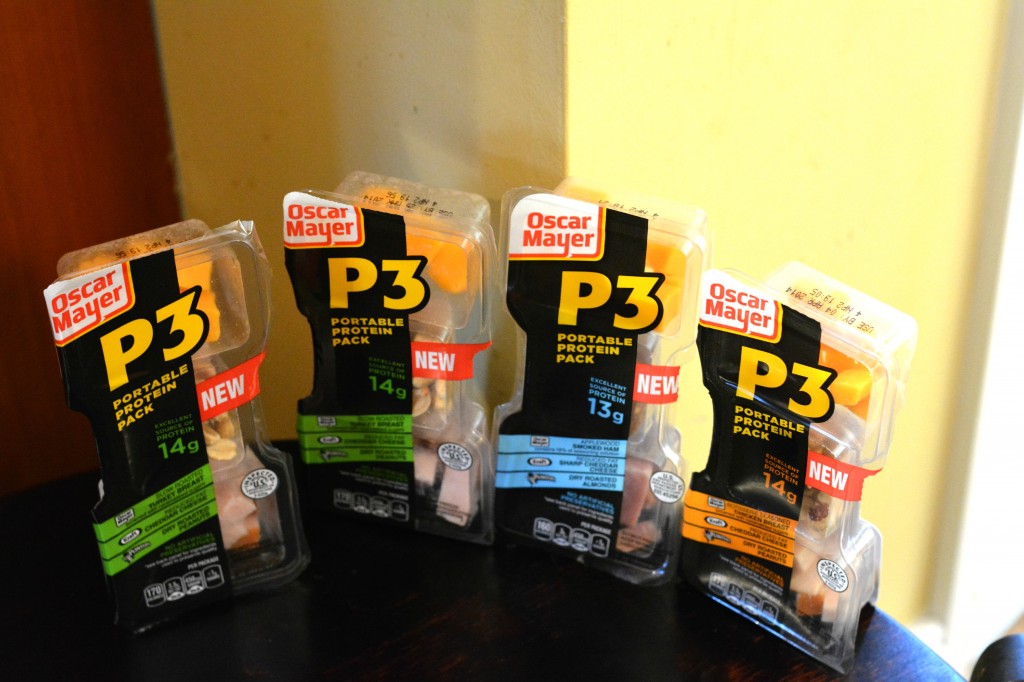 If you are not familiar with the Oscar Mayer P3 Snacks, they are individual portable protein packs that provide 14 grams of essential and excellent protein. Each pack has a meat, cheese, and nut to satisfy three food groups (grains, lean protein, and vegetables). When I scanned the deli aisle at Walmart, I found out that the P3 Portable Protein Packs are available in four delicious flavors: Applewood Smoked Ham/Reduced Fat Sharp Cheddar Cheese/Dry Roasted Almonds, Rotisserie Seasoned Chicken Breast/Reduced Fat Cheddar Cheese/Dry Roasted Peanuts, Slow Roasted Turkey Breast/Reduced Fast Cheddar Cheese/Dry Roasted Peanuts, and Applewood Smoked Turkey Breast/Reduced Fat Marbled Colby and Monterey Jack cheeses/Dry Roasted Almonds.  I decided that I was going to pick up quite a few packs because this girl needs protein in her diet to make her feel more fueled and ready to tackle the day.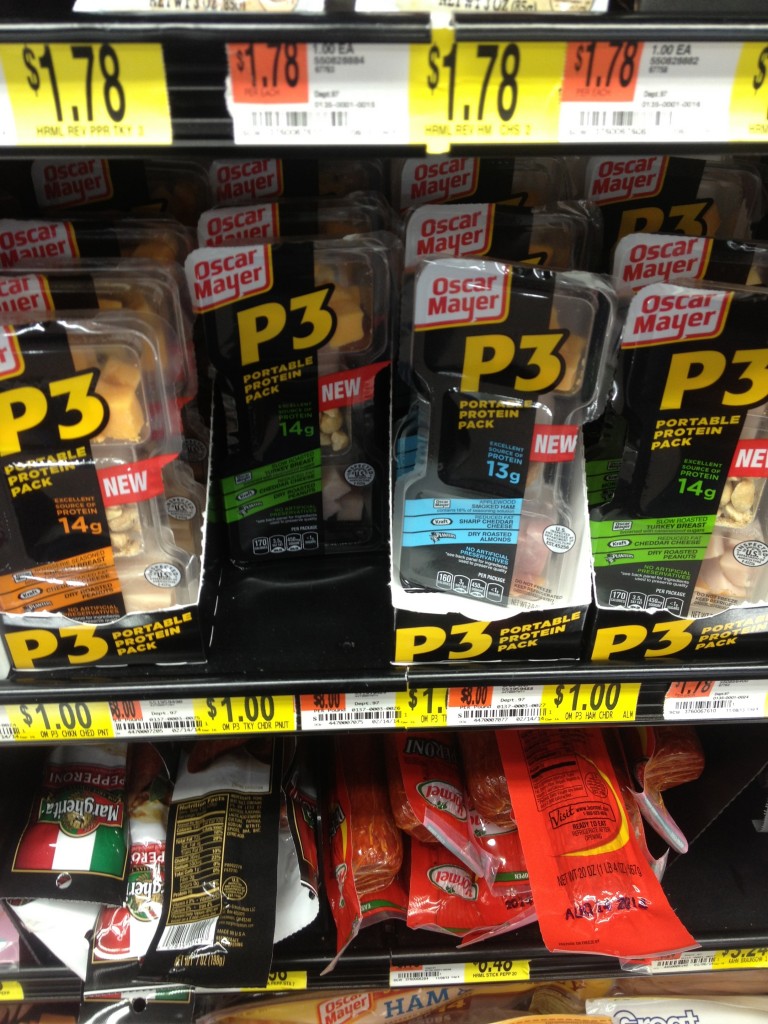 The next morning, I instantly put one in my pocketbook from the refrigerator, so I could take it to work with me when hunger struck.  Being a dentist, a blogger, a mom of two kids with a third one on the day, food is something that usually takes a backseat. However, I am the one who ends up taking the brunt out of eating the way I used to and not making the right snack choices. By placing the P3 Snack Pack in my pocketbook, I knew when the munchies hit during my work day, I would have a more wholesome snack to fall back on, rather than the cookies that seem to always show up in my office daily.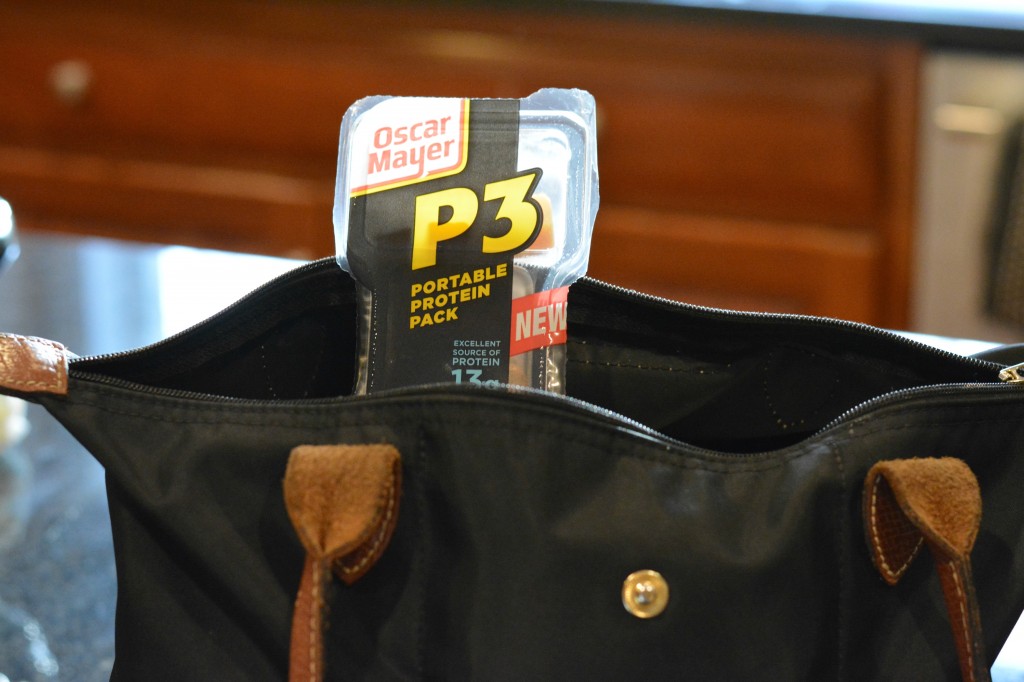 Sure enough, the next day when 11 AM hit and lunch was still 2 hours away, I was full on starving and worse yet, so incredibly sleepy. I needed protein to give me the fuel to finish up my day. After all, my day usually ends around midnight, which was a full 13 hours away. I readily took my P3 Portable Protein Pack right from my pocketbook and delved right in. What a great decision on my part because I knew I was eating a contained amount of food that was nutritious, and equally delicious! I put each of three parts of the package- the #MeatCheeseNuts on a plate, to dress up my snack a little bit more. Trust me though, I can also eat it right from the package because each food item is compartmentalized neatly in one ready -to- eat package.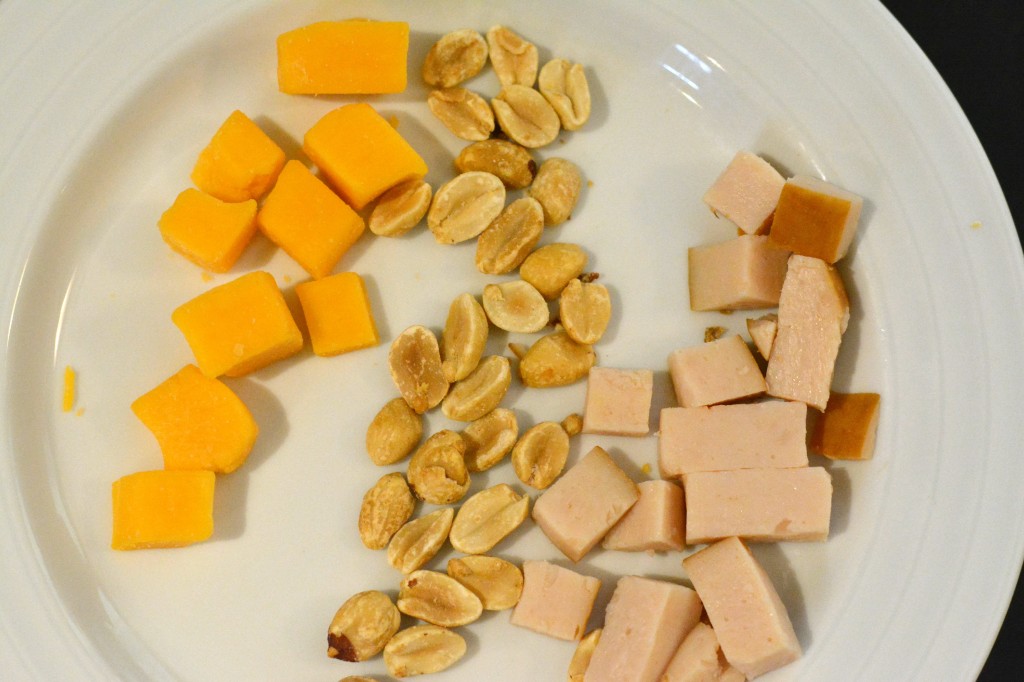 That day at work was my first time trying the P3 Portable Protein Packs and it most certainly gave me the fuel I needed to finish my long days. After this, the thought came to me that it would be a wonderful snack option for my workouts. As most of you know if you read my blog, I am a big exercise fan. You name it and I probably do it- running, walking, tennis, exercise classes, etc. Before finding out about the P3 Portable Protein Packs, I ended up eating a sugary protein bar, which ultimately made me crash about an hour or two after eating it. I thought to myself if I can substitute my old workout snacks with the new P3 packs, it might even give me the extra push I need to finish my exercise more efficiently. I tried it when I was riding my elliptical and I was able to go even farther than the day the week before. Thanks P3 Portable Protein Packs for giving me that extra push I needed!
Here I am doing my elliptical workout (ignore that it is in my garage, as my house is currently being renovated and I am stuck in the garage, to the house completion)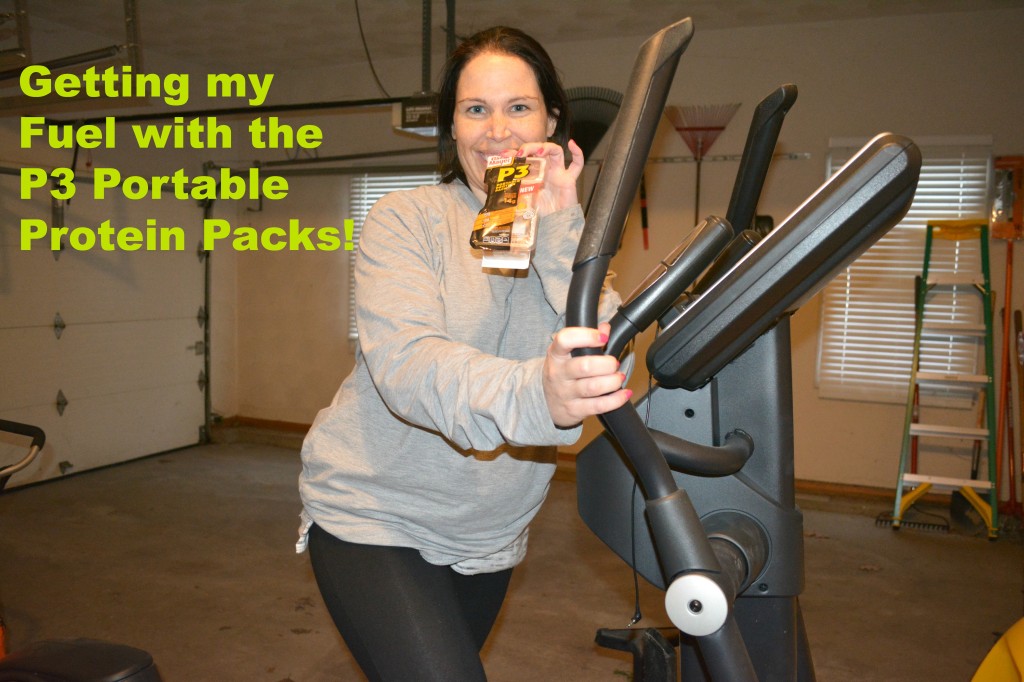 Lastly, I tend to eat the P3 Protein Packs when I am doing my nightly cooking. By this time, I am tired and have just given the kids a bath and most likely they are in bed. Since I am usually famished by this time with little energy, I tend to snack on foods I should not be doing. I decided to change that around by having the P3 snack packs by my side when I do the cooking. Not only did eating the P3 Protein Packs curb my appetite and stop me from overeating (it was a great wholesome snack), but I was able to finish cooking and actually fuel up to enjoy my night!
I highly suggest trying out the Oscar Mayer P3 Portable Protein Packs today, available at your local Walmart! This is the most perfect snack to fuel you on the go and allow you to live life with more energy!