*I participated in an Ambassador program on behalf of Mom Central Consulting for Kohl's. I received Kohl's gift cards and sample pieces to facilitate my posts and as a thank you for participating.*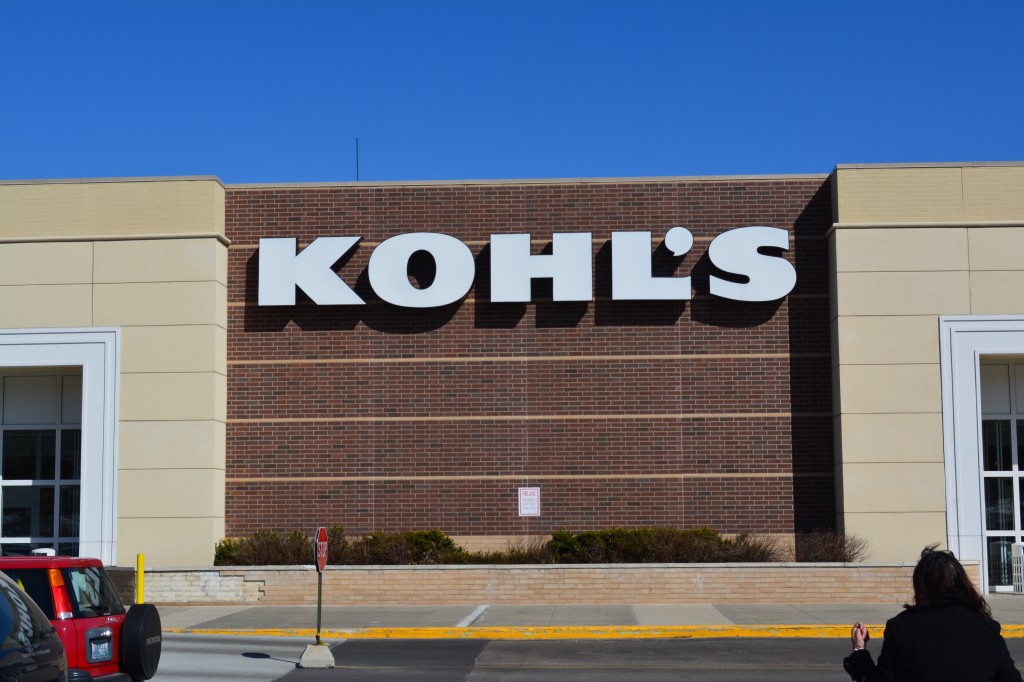 Growing up, we had a Kohl's store about 10 minutes from my house that my mom and I used to frequent at least once a week. My mom introduced me to Kohl's at a young age and I remember us going on many shopping trips buying affordable and fashionable clothes for both her and I. Those trips bring back so many memories to me! Fast forward 15+ years later, and now I am the one doing the shopping for myself and my family. Luckily for me, we have a Kohl's within a 10 minute ride.  I am what you would probably consider a Kohls-obsessed shopper. I am there at least once a week and who can blame me. Kohl's makes it easy and affordable for me to get the latest looks for every season. This is why I was elated to hear I selected to be a Kohl's fashion ambassador over the next couple of months.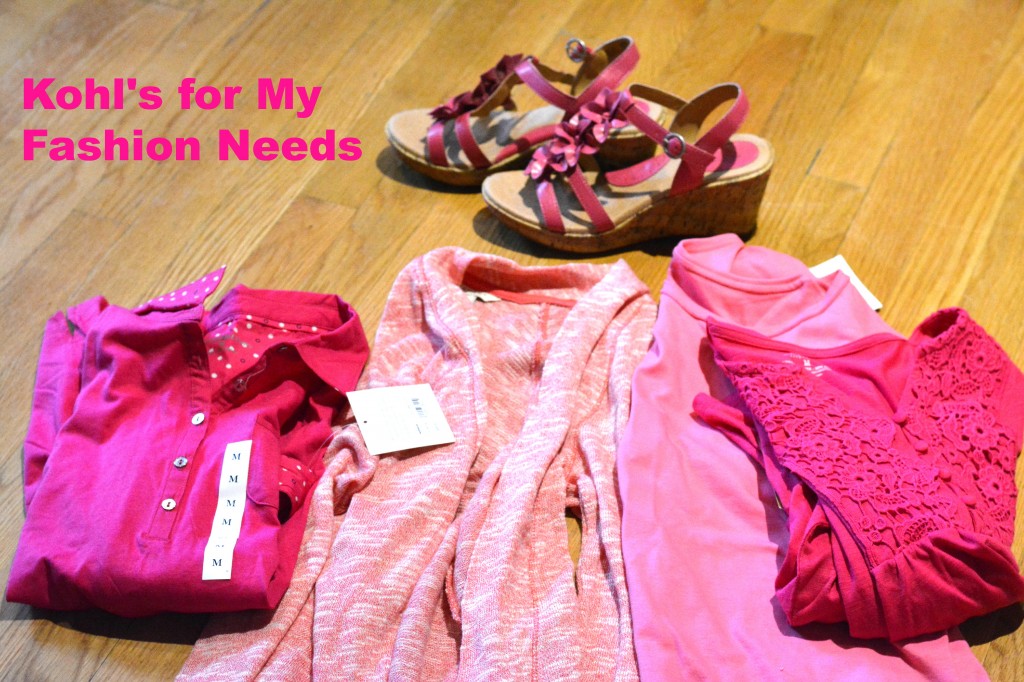 As a mom, it is always about my kids and their busy lifestyle. However, this year I  made a resolution to myself to make sure I am well dressed and taken care of.  Fashion has always been an intricate part of my life with my dad being in the fashion business most of his life. With two kids and one on the way, I was getting into a bad rut of being seen in the dreaded sweatpants and not taking the time to accessorize various looks for myself. Thanks to Kohl's and Mom Central, I am now back to feeling better about myself and picking out great outfits to prepare me for the spring months ahead. Kohl's is my go to store to find so many various types of looks from daytime to that special evening dress. They have it all at Kohl's!
This Spring the hottest trend is PINK! You do not know how excited this makes me, as pink is by far my favorite color and I am so glad to see it making a comeback in a big way. I decided to head out to Kohl's to make sure I am up-to-date with the pink trend and buy some of my favorite pink outfits in the store. All over Kohl's, pink is represented in a big way from pink roll-cuffed denim, mixed mediate tops, feminine blouses, lace, nautical strips, statement necklaces, and even gorgeous pink shoes and handbags.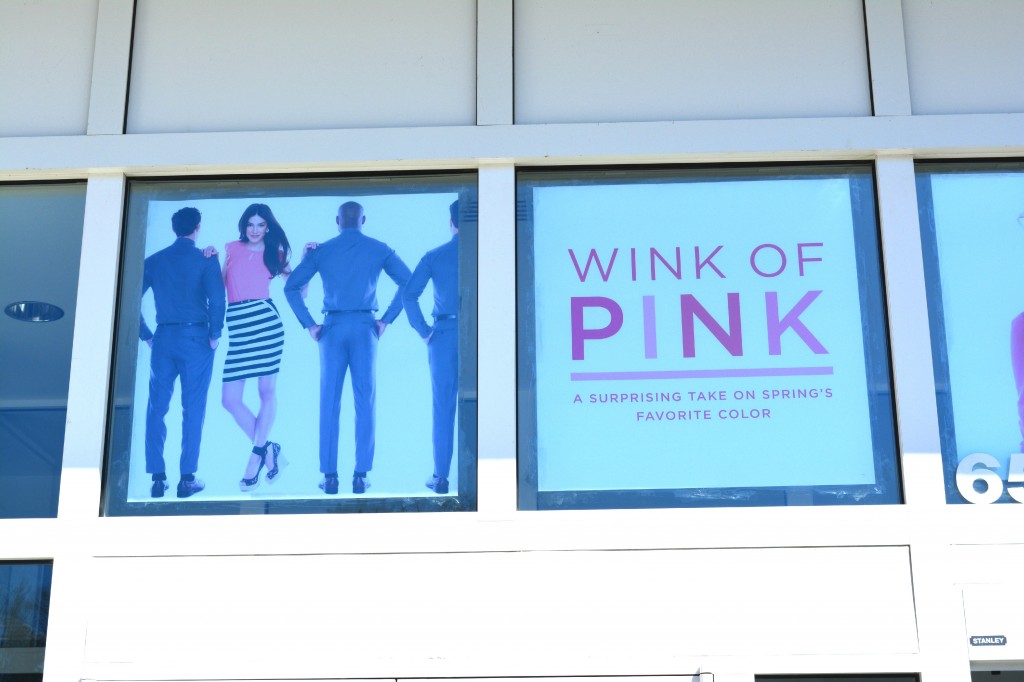 While I would have loved to buy pink pants, I decided to focus my shopping on beautiful pink tops, shoes, dresses, and accessories. Being 24 weeks pregnant, I wanted some gorgeous pink tops to highlight my baby bump that I have going on. I tend to buy non-maternity tops because I carry relatively small and I know that I could use these tops long after giving birth. So off to shop I went…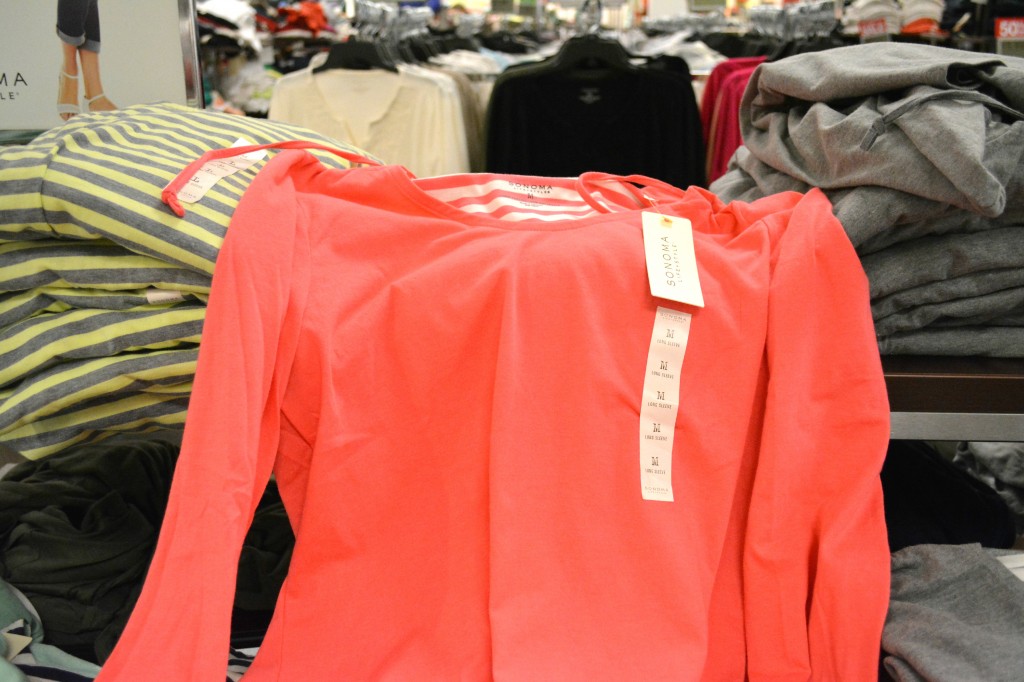 My first stop was to look at the Sonoma line at Kohl's. I have been a fan of the Sonoma line for quite some time and have found the most beautiful, but best of all, completely affordable looks from their line. In the stores now, they have a huge selection of pink pants, dresses, and tops that will be sure to please any women! They also offer many selections of clothes with just hints of pink, but knowing that pink is my all time favorite color, I wanted tops with all pink in it.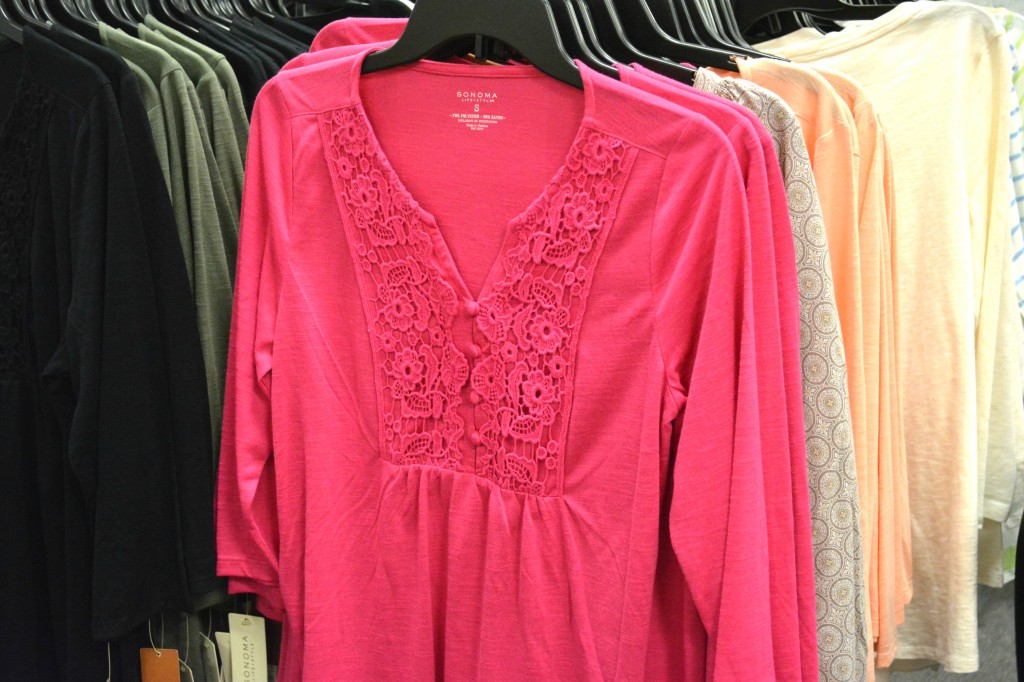 I decided to purchase this beautiful Sonoma lifestyle pocket top and a pink/white blended cardigan to go over it. I can wear the pocket top alone on a nice Spring day and/or top it with the cardigan, when the weather drops. Since these tops are so versatile, I can wear them with jeans or dress them up with white, to give it a nice nighttime look.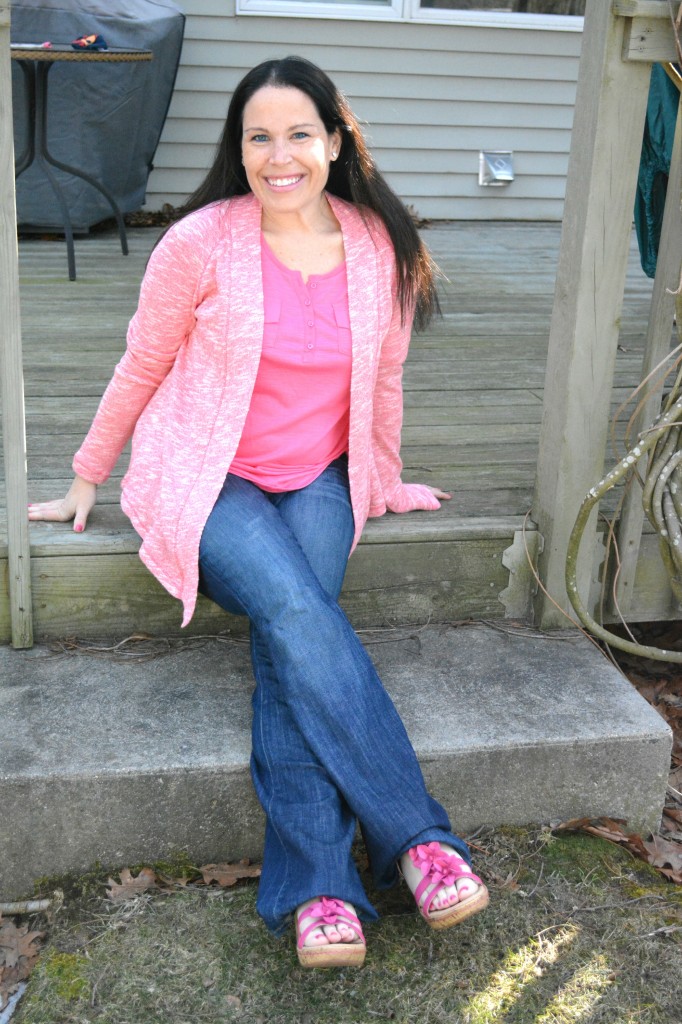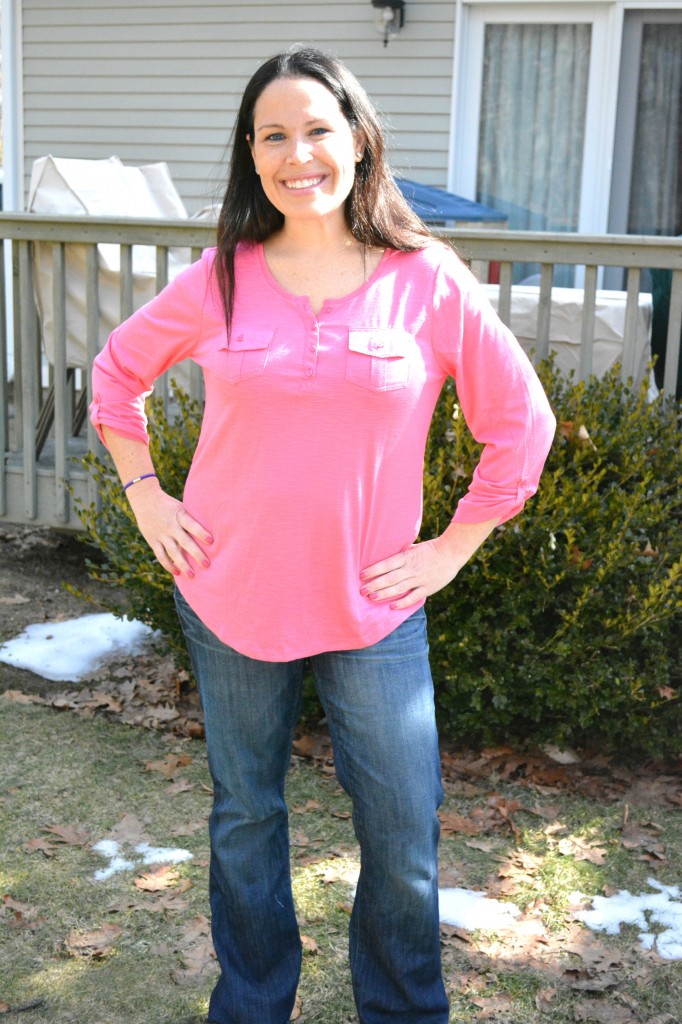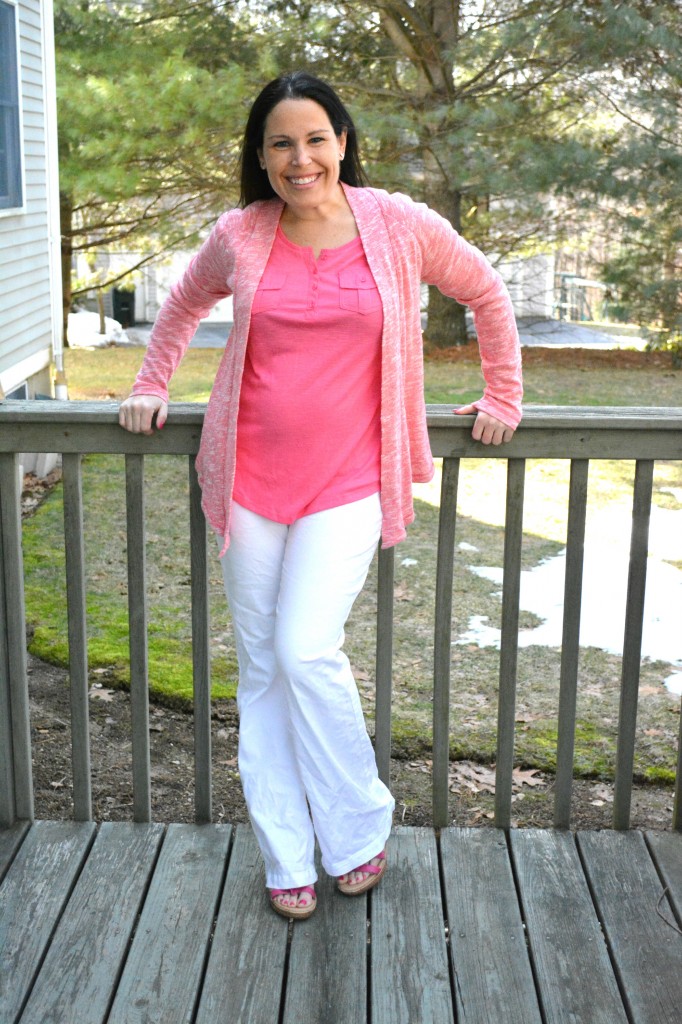 I also decided to purchase this top which has fine detailing and affordability at around $15 for the top. At Kohl's, you will find so many different styles that will not break the bank but look so fantastic. This is what I love about Kohl's so much!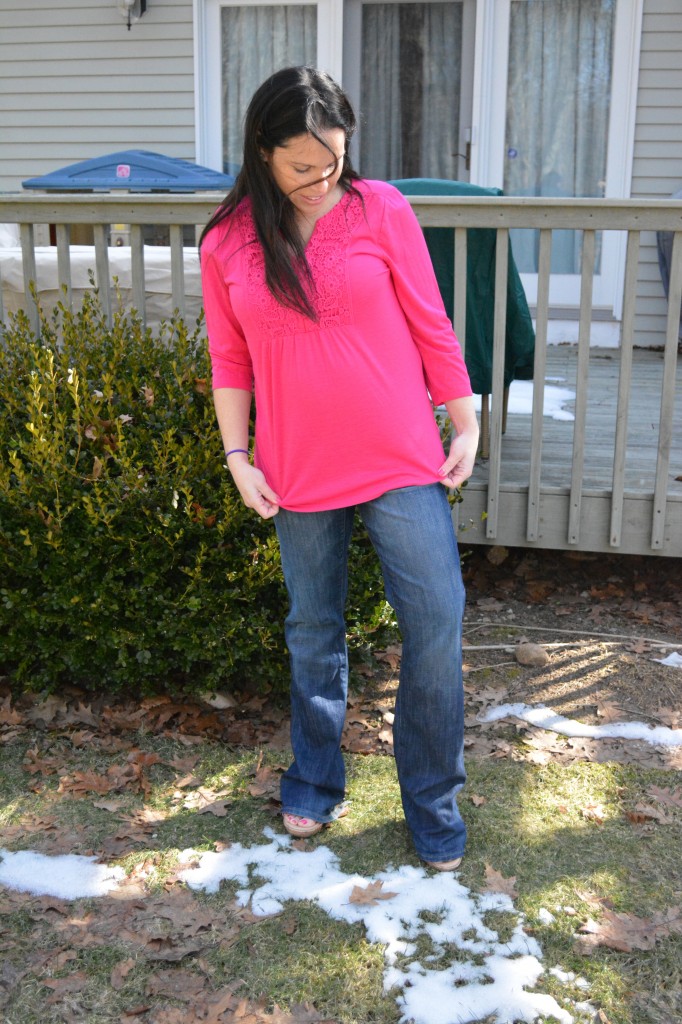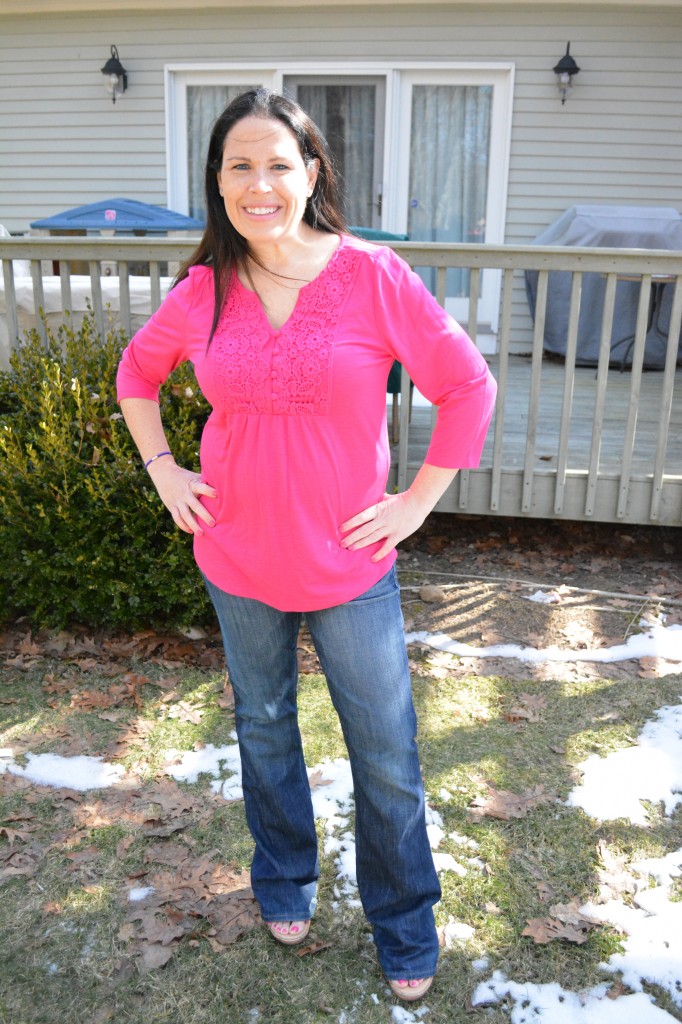 After checking out the Sonoma line, I headed to the Croft & Barrow line, which offers classic styling, quality craftsmanship and commitment to detail. My first purchase was a collared shirt that would be perfect for both a daytime and nighttime look. I paired this with jeans for a daytime look and capris, for an nighttime look, to be worn for a great dinner on the town.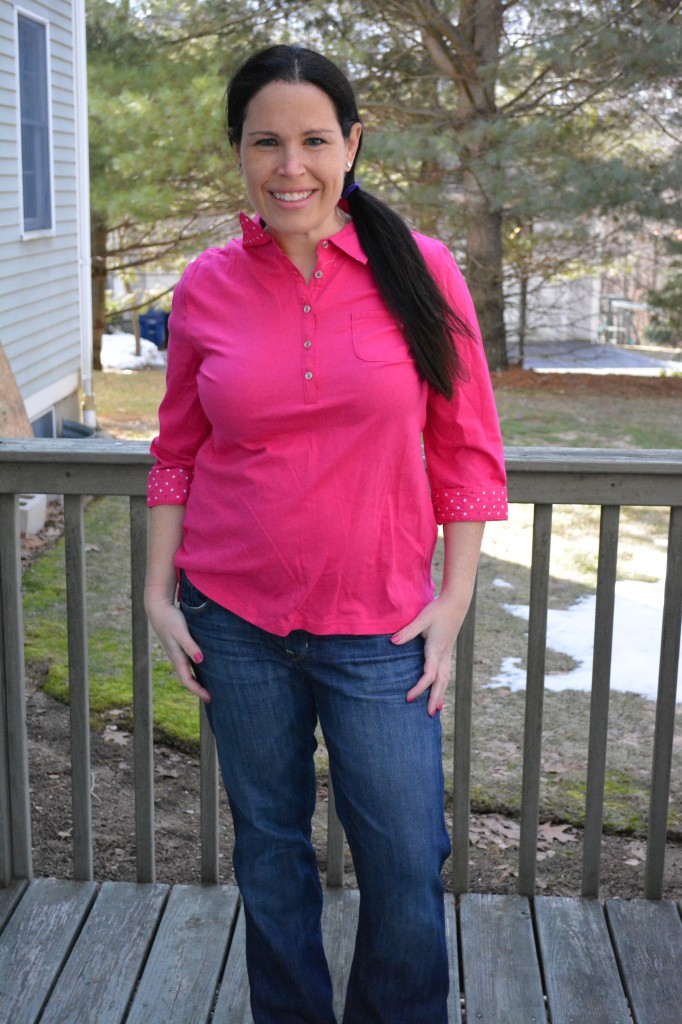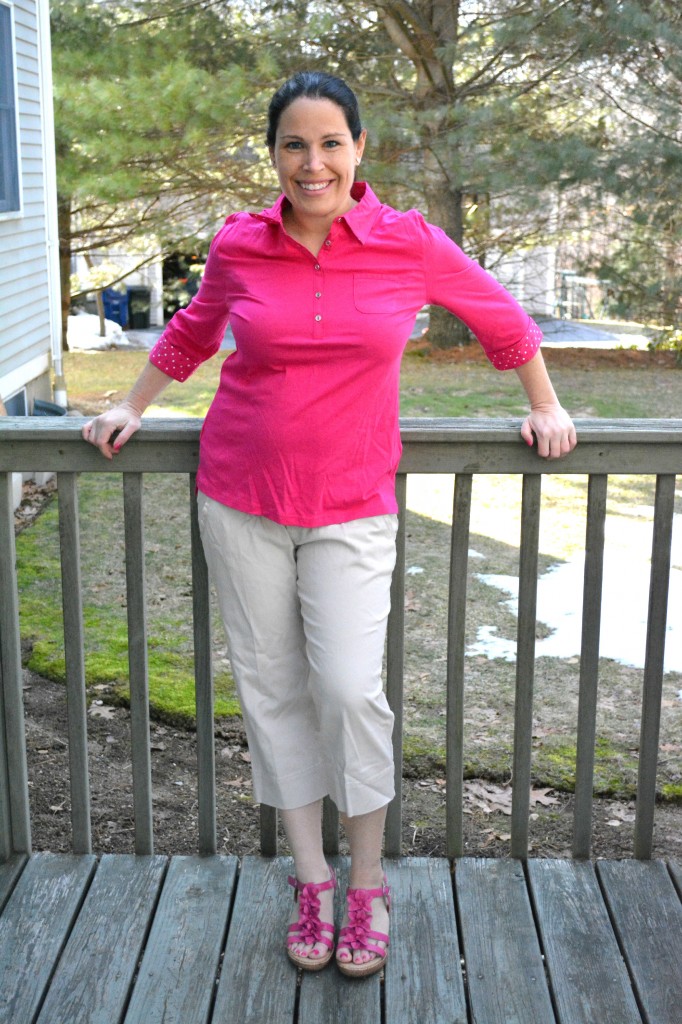 I also purchased the classic tee which I could not go wrong with buying. For under $10, this top is soft to the touch for lasting comfort and offers a casual crew neck for perfect layering for the various weather climates we might experience in spring.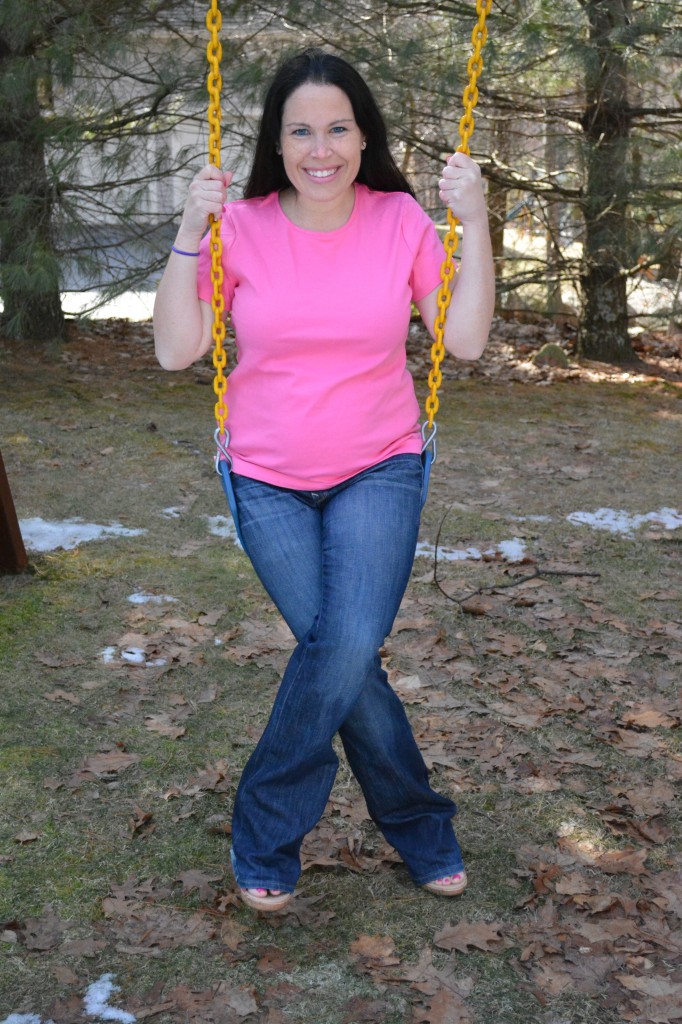 Lastly, I had to purchase these pink Sonoma wedges. Can you say seriously gorgeous?! Oh, and I must add that they are so unbelievably comfortable!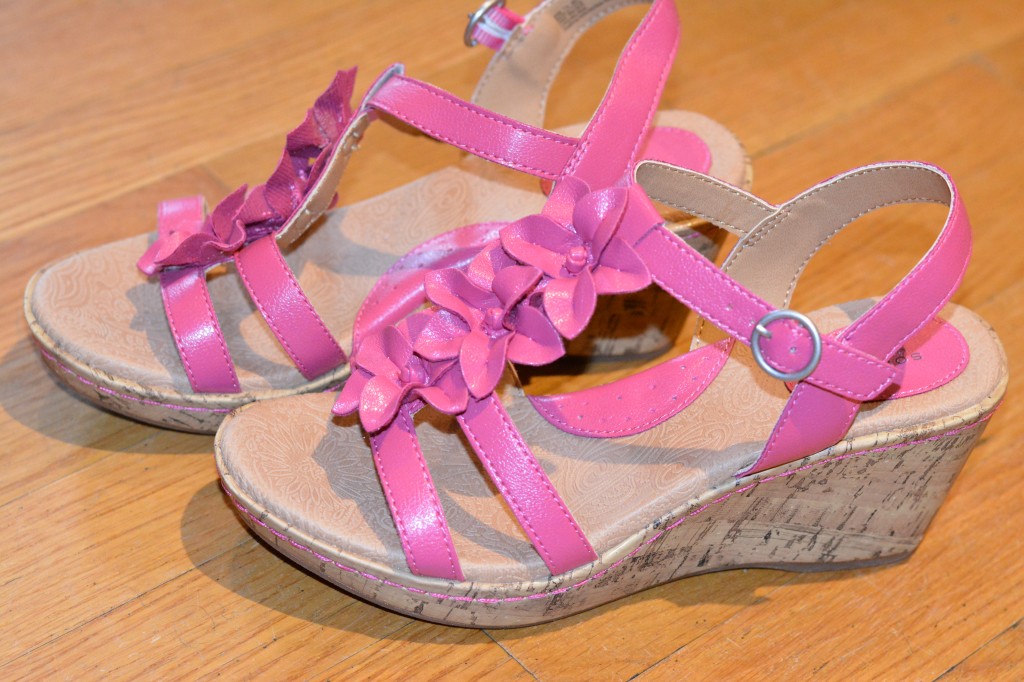 Thanks to Kohl's, I am now going to be fashionable with the Spring trend of pink! Be sure to check out Kohl's for your go-to-store for runway and realway looks at very affordable prices.  Let Kohl's help you get your style in gear this Spring!