*This post is part of the SPLENDA® 365 SWEET SWAPS ™ blogger program by McNeil Nutritionals, LLC. and The Motherhood, who sent me products and compensated me for my time. Opinions, experiences and photos shared here are my own, and I hope you enjoy them.*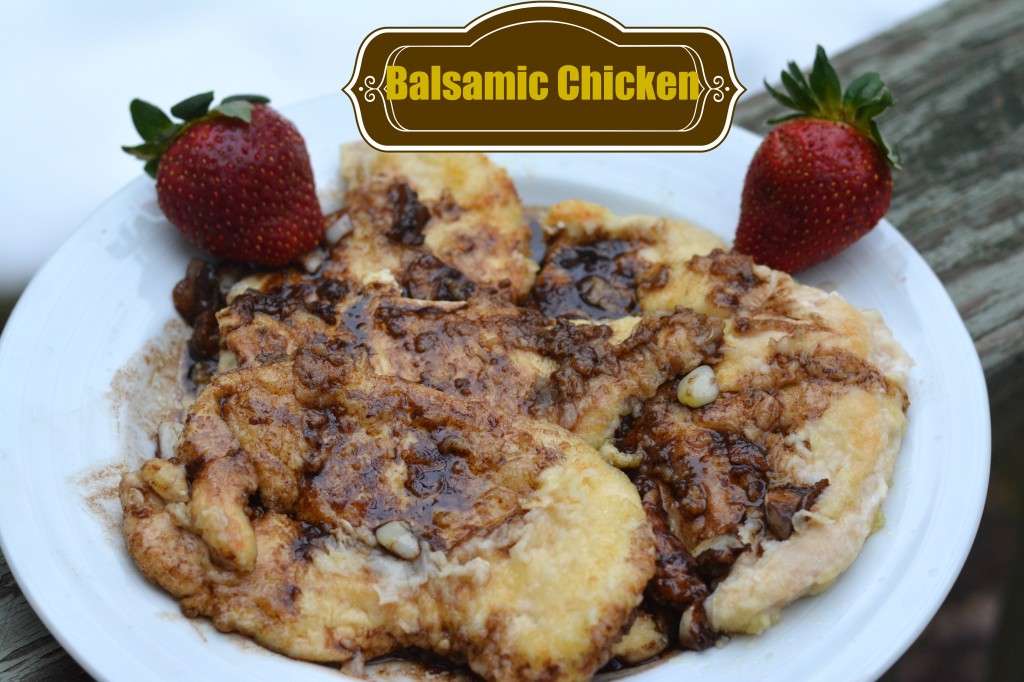 If all goes as planned, I love to make at least 4-5 home cooked meals a week in my household, along with a few desserts. In my household though, I am very particular what we eat. I like to make smart choices for healthy living. One way, I am doing this is by substituting my usual sugar that is called for in recipes for SPLENDA® . I find when I do this, not only do my dishes taste just as the same when I use loads of unhealthy sugar, but I am cutting down the calories and increasing the nutritional value in my recipes.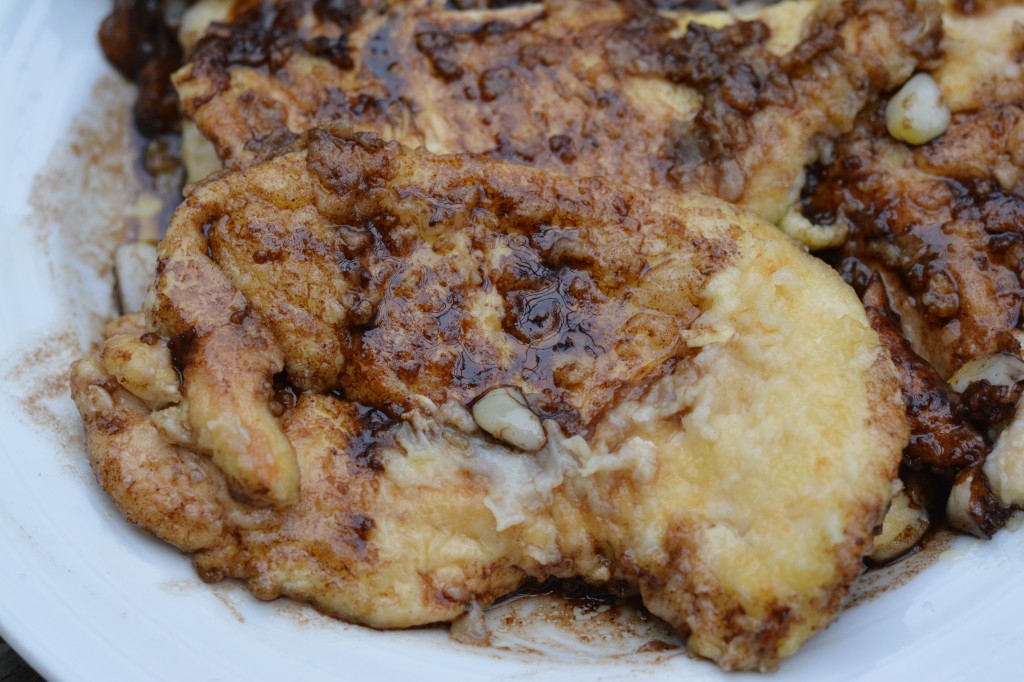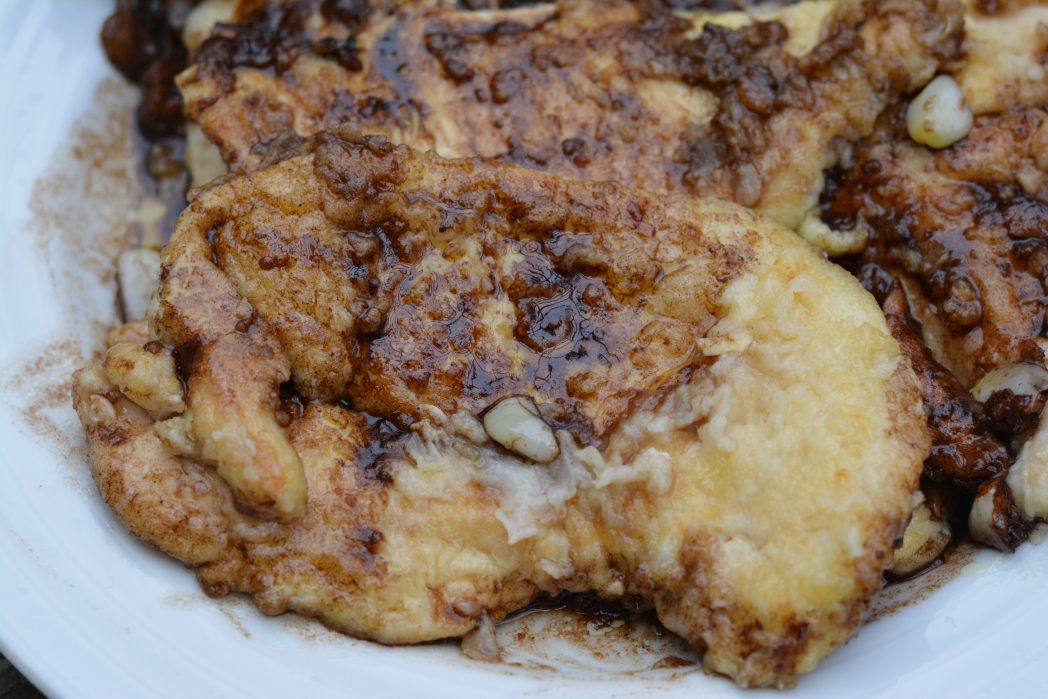 If you are a sugar lover, trust me you will love the taste of SPLENDA® No Calorie Sweetener!  The SPLENDA® Brand is helping all of us dish out 365 ways to swap sugar for SPLENDA® Sweetener Products. You can visit SweetSwaps now for tips and recipes to help you save calories from added sugar all year long. I have spent plenty of time on their site and it has helped me create so many wonderful recipes, along with those great tips to help me save calories.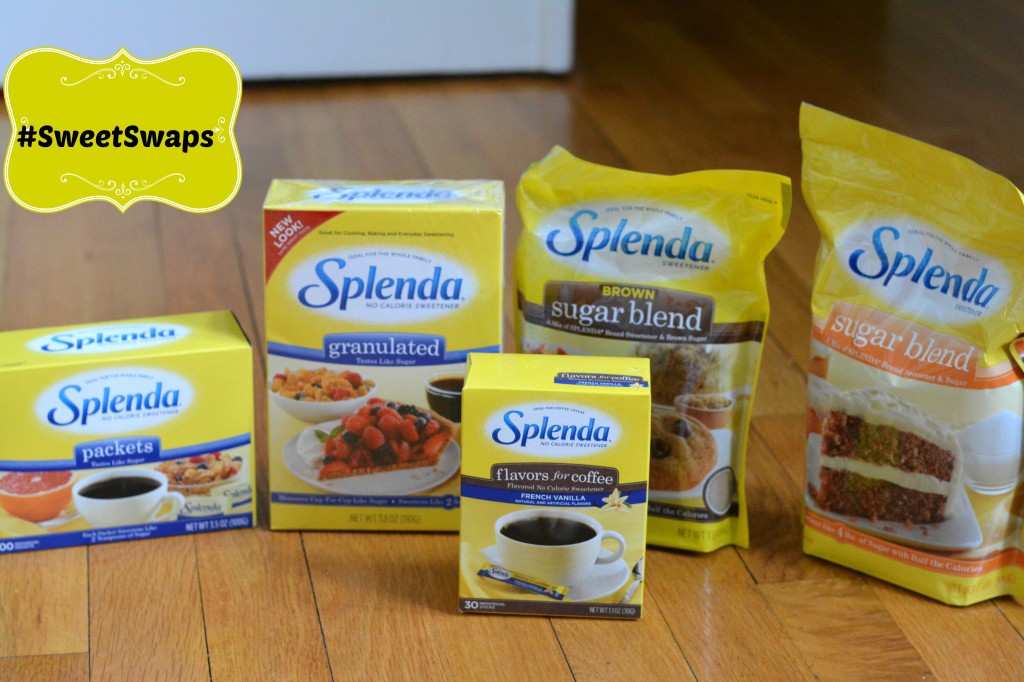 While I have made numerous recipes over the years using Splenda, I thought I share my favorite one titled Balsamic Chicken. My mother in law actually gave me this recipe for my shower many years ago and I continue to make it every single week. My whole family is a huge fan of this recipe and by simply making the switch from sugar to SPLENDA® Granulated Sugar, I am able to make a meal to accompany our lifestyle of healthy living. I made this recipe healthier by simply using 3/4 cup of SPLENDA® Granulated Sugar, instead of 1 1/4 cup of sugar that the recipe called for. I can use much less of the SPLENDA® than the unhealthy sugar which is a win-win for me!
Balsamic Chicken- makes 4 servings (each serving is 1-4 oz. chicken breast)
Ingredients: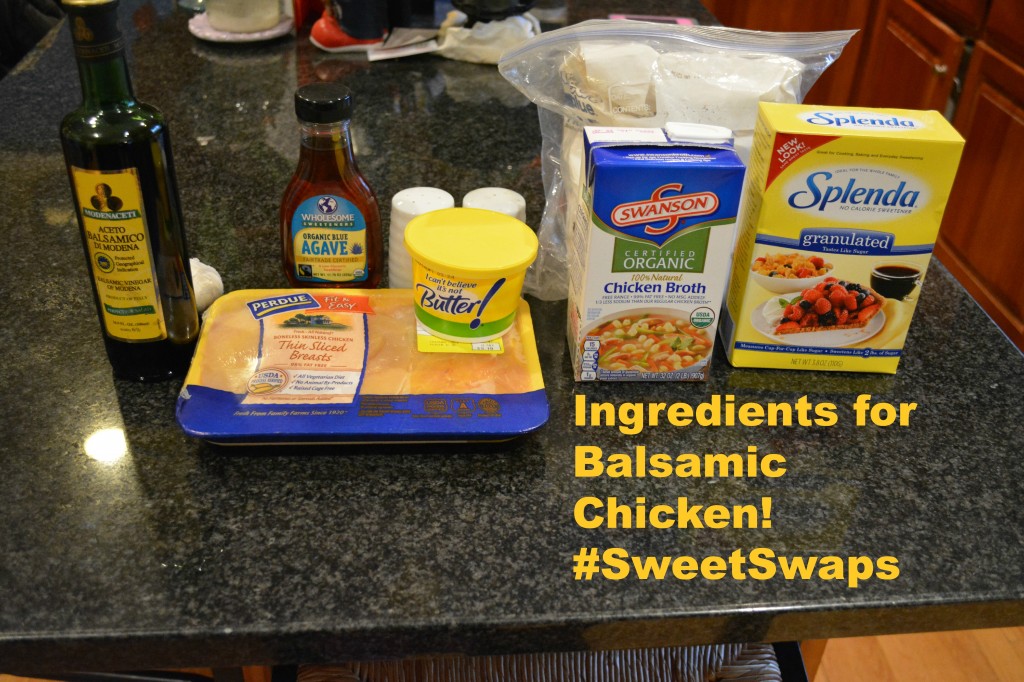 1.3/4 cup fat free chicken broth
2. ½ cup balsamic vinegar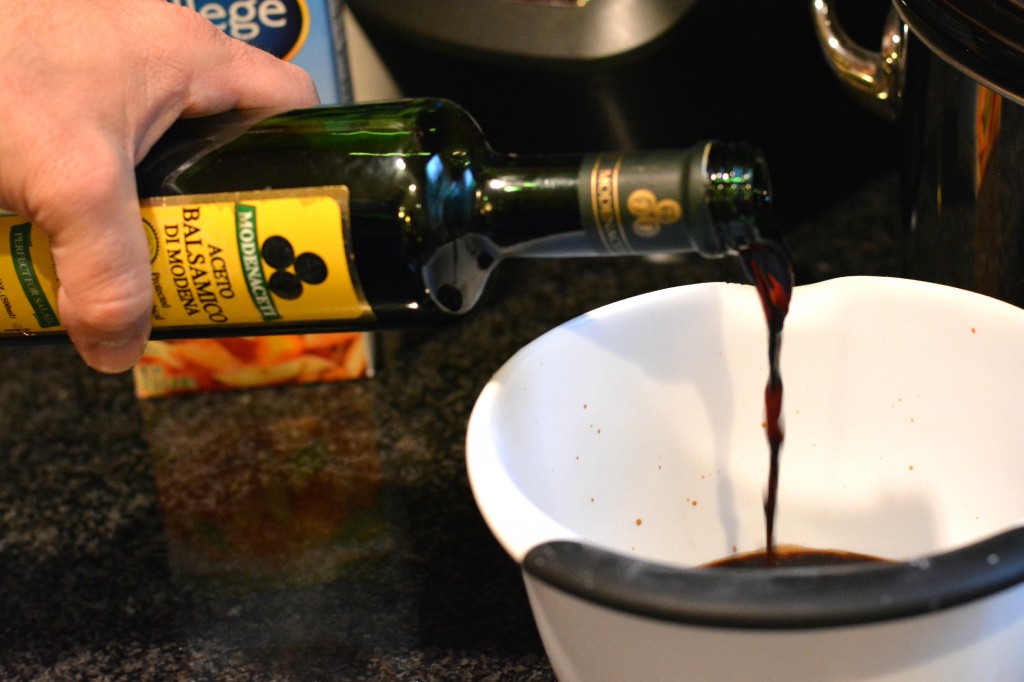 3. ¾ cup SPLENDA® Granulated Sugar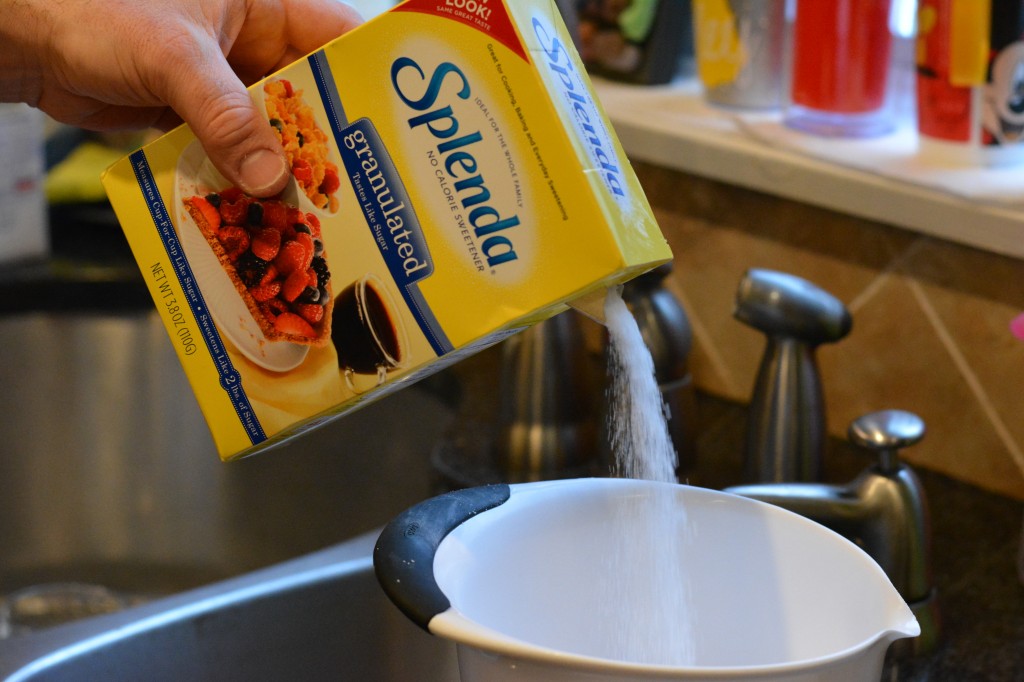 4. ½ teaspoon honey
5. 2 TBLS I can't believe it's not butter
6. 4 (4-5 oz.) boneless chicken breasts
7.pinch of salt
8.  ¼ teaspoon black pepper
9. 3-4 garlic gloves cut up
10. 1/3 cup flour
Directions:
Combine chicken broth, balsamic vinegar, honey, and splenda in a small bowl.
Put on stove under low heat. Melt better completely.
 Add salt and pepper to chicken and sprinkle out. Then place flour is a small bowl and dip chicken into flour.
Transfer chicken to stove and put into cooked butter. Turn to medium heat. Wait until chicken is golden about 4-5 minutes or so, and then flip the chicken over and cook 4-5 minutes on the other side.
Once the chicken is cooked, remove the breasts from the pan (place in a dish).
Sauté the garlic cloves back in the original pan.  Add the mixture from #1 into the pan.  This will make your sauce. Bring sauce to a boil and allow to cool.
Serve the sauce over the chicken. Enjoy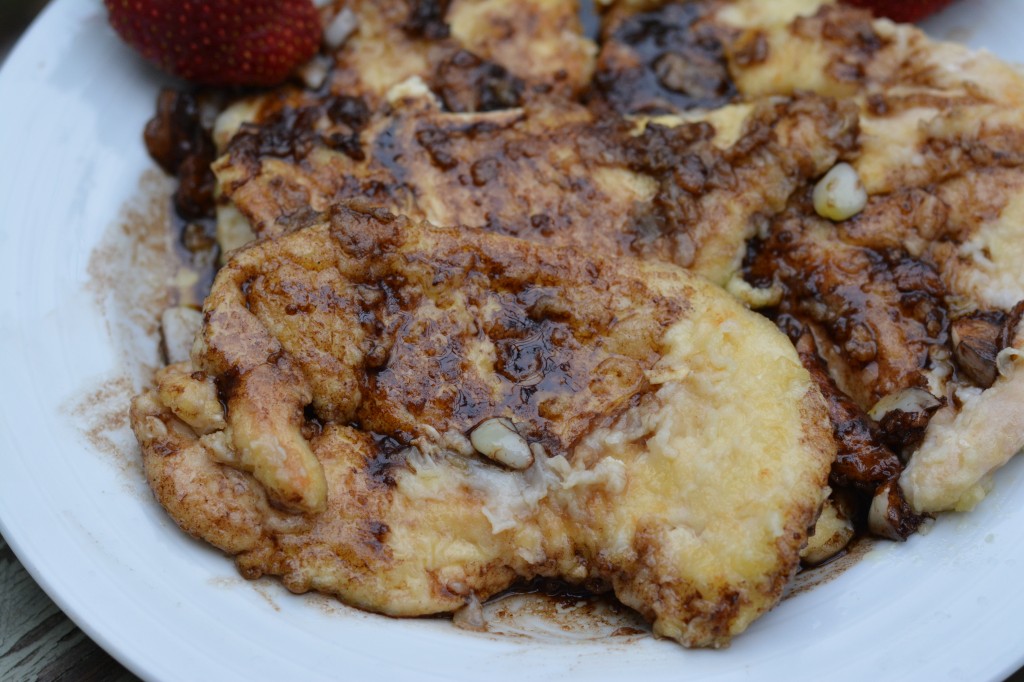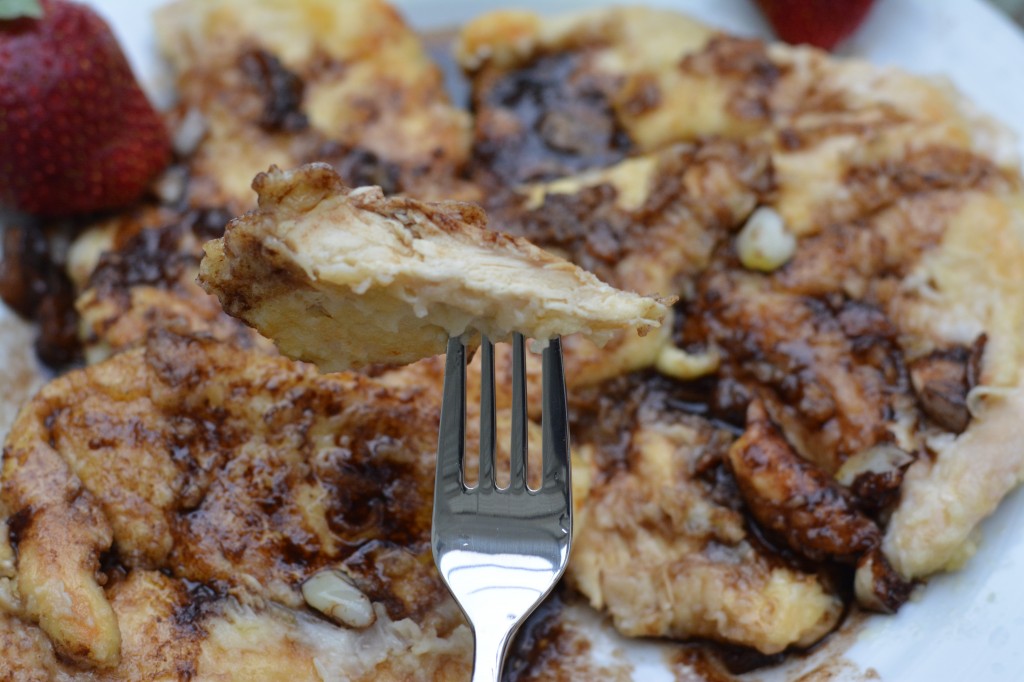 Be sure to check out SweetSwaps for other great recipes and begin a journey to healthy living with healthier food choices! Have you tried baking/cooking with Splenda?