*I participated in a campaign on behalf of Mom Central Consulting for Hood. I received product samples to facilitate my review and a promotional item as a thank you for participating.*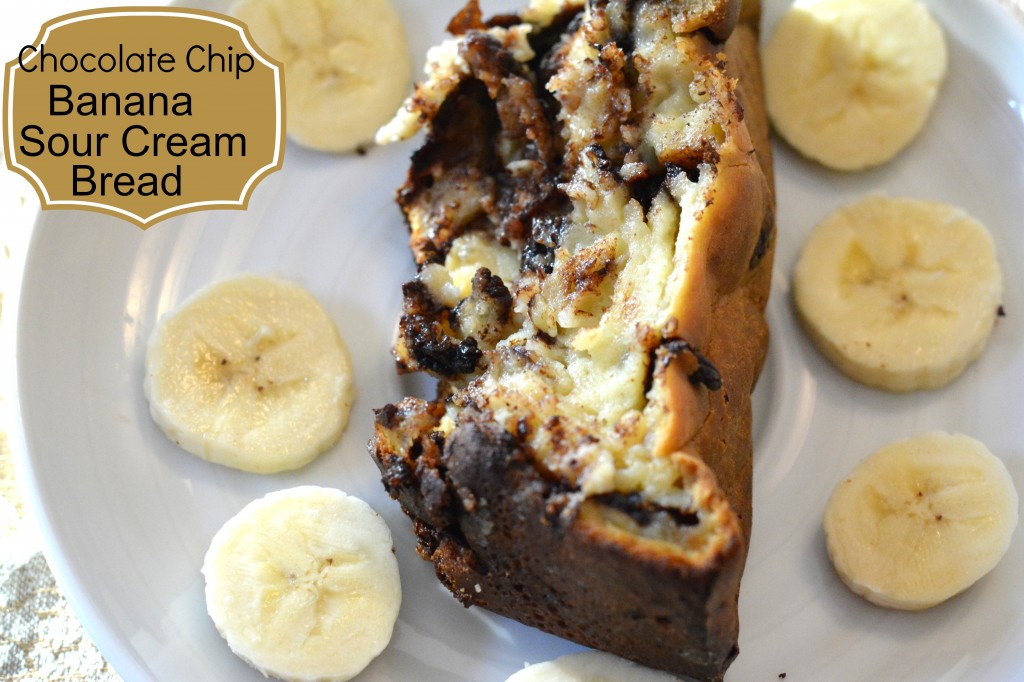 Being the winter and an especially snowy/cold one to top it off, I tend to bake and cook more. There is nothing more satisfying than cooking and baking some of our favorite comfort foods such as loaded baked potatoes, cream pies, chili, banana bread, creamy chicken, cupcakes, and more. I tend to rotate our comfort foods and bake/cook them at least once a week. Then, we sit in front of the fireplace as a family, eat our favorite foods, and watch a family movie. It makes the winter that much more bearable in my opinion. Along with our favorite foods, one food item I bake/cook with and top some of my foods off with is Hood Sour Cream! Hood Sour Cream has been a staple in our household for quite a few years and continues to provide delicious flavors to all our meals.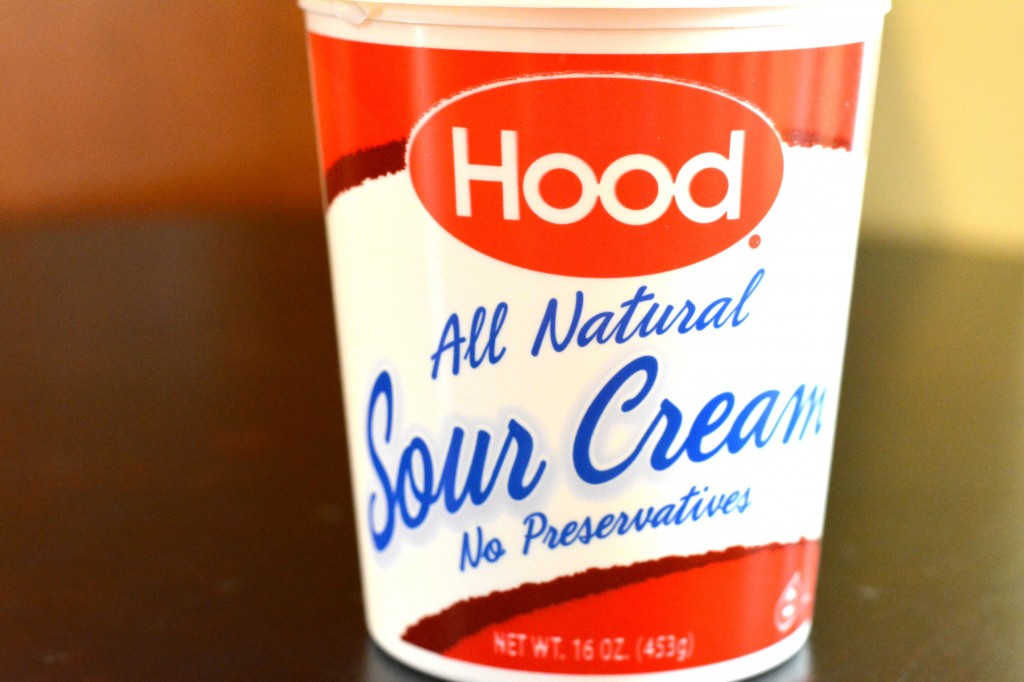 While we have Hood Sour Cream stocked on our refrigerator shelves all four seasons, we probably use Hood Sour Cream the most in the winter and spring, when the temperatures are still quite cold. As a family, we are sort of obsessed with Hood Sour Cream and try to find a way to put in on everything. I use it to bake banana bread, use it in noodle puddings and other creamy puddings, to make soups, as well as make some delicious chicken meals with it. Oh, and of course, Hood Sour Cream is always used to top off the cheese blintzes and pumpkin chili that I make during the winter season. We buy Hood Sour Cream many containers at a time, since it goes so fast in our household.
When you buy Hood Sour Cream you know you are getting one of the best sour creams on the market, as Hood has been around for 160 years making high quality and fantastic products on the market. Hood Sour Cream is available as the following: Hood Sour Cream (full fat): 24 oz., 16 oz., 8 oz,   Hood Light Sour Cream: 24 oz., 16 oz., 8 oz, and  Hood Fat Free Sour Cream: 16 oz. What I love about Hood Sour Cream is it has a rich, delectable, and creamy taste that adds flavor to all the meals we eat in our family. In the full fat version (my favorite),  it is all natural, with no artificial ingredients or preservatives. The Hood Light Sour Cream has 50% less fat and 1/3 fewer calories compared to the regular sour cream, if you are looking to trim down the fat and calories in your sour cream.
To showcase how we use Hood Sour Cream in some of our comfort foods, I decided to make Chocolate Chip and Banana Sour Cream Bread. This is a sweet desert that is sure to delight anyone in your family. It is easy to prepare and will have everyone snuggling up in the living room and enjoying the beautiful winter and upcoming spring, eating piping hot banana bread. What could be better?!
Ingredients for Chocolate Chip and Banana Sour Cream Bread: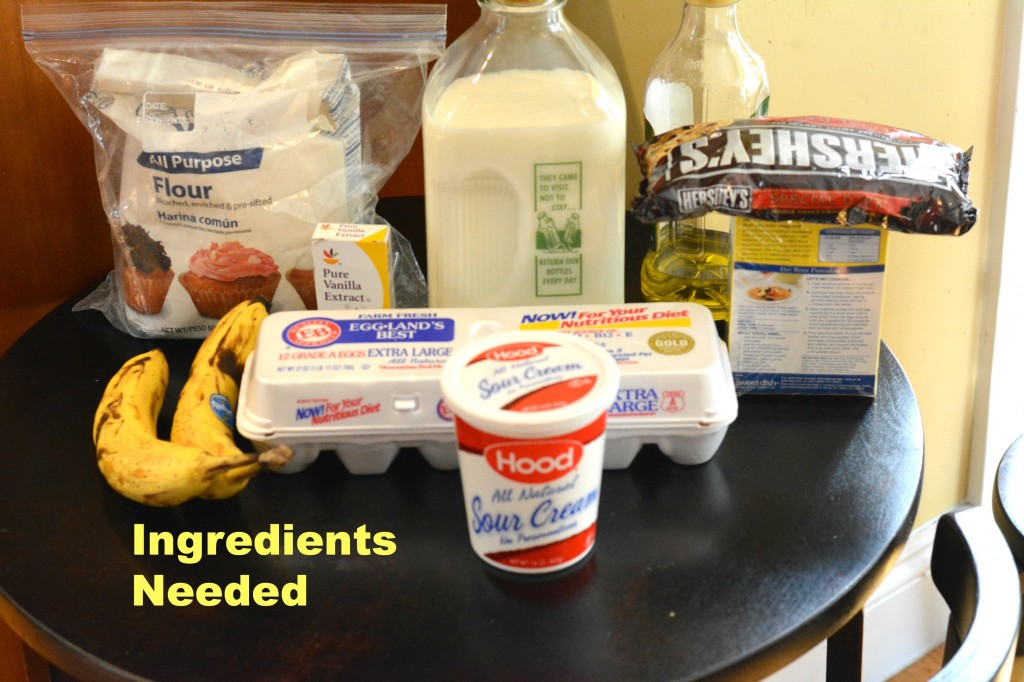 -1 cup Hood Sour Cream
-1 1/4 cup sugar
-2 eggs
-3/4 cup vegetable oil
-1/4 cup milk (We use 1 percent but whole will do too)
-2 teaspoons vanilla extract
-1 1/2 cup mashed up bananas- about 2-3 medium sized bananas
-2 cups flour
-1/2 teaspoon baking soda
-chocolate chips (about 4 TBLS)
-pinch of salt
Instructions:
1. Heat over to 375 degrees F.
2. Combine sugar, oil, milk, eggs, vanilla, and sour cream in a mixing bowl. Mix well via hand or use an electrical mixer. It should be of a creamy consistency when done.
3. Cup up bananas into small pieces and mash them in a small bowl. Add the bananas to #2 and continue to stir until creamy.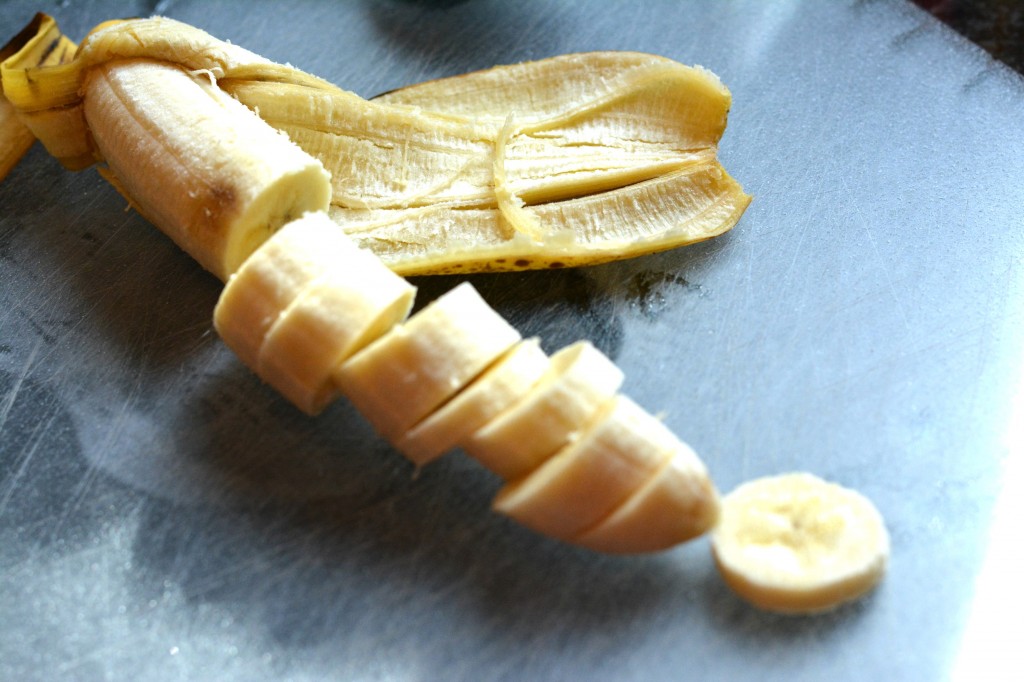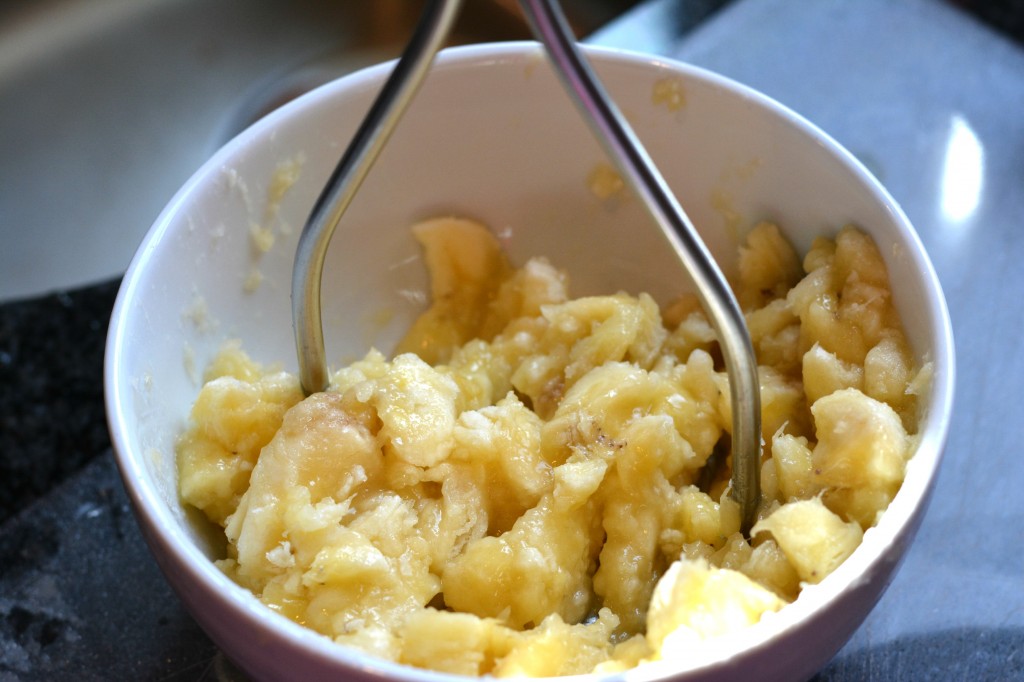 4. Add into #3, the remainder of the ingredients- baking soda, flour,  pinch of salt, and chocolate chips. Stir constantly and then spread the mixture into a greased a 8 X10 baking pan or a bread loaf pan, if you have.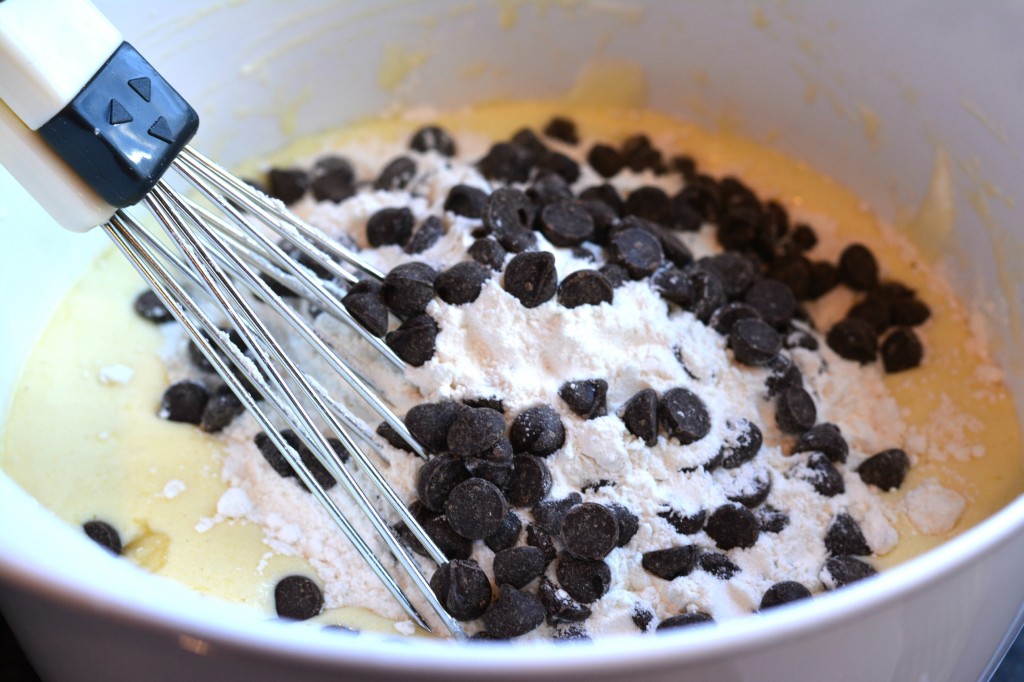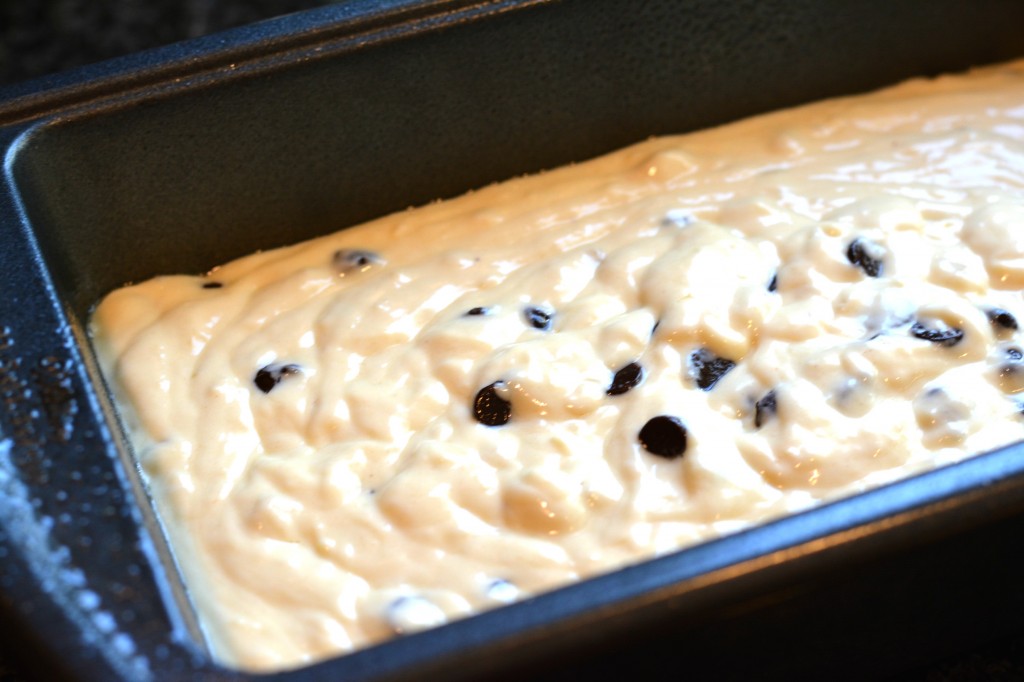 5. Bake 40-45 minutes, cool, and ENJOY!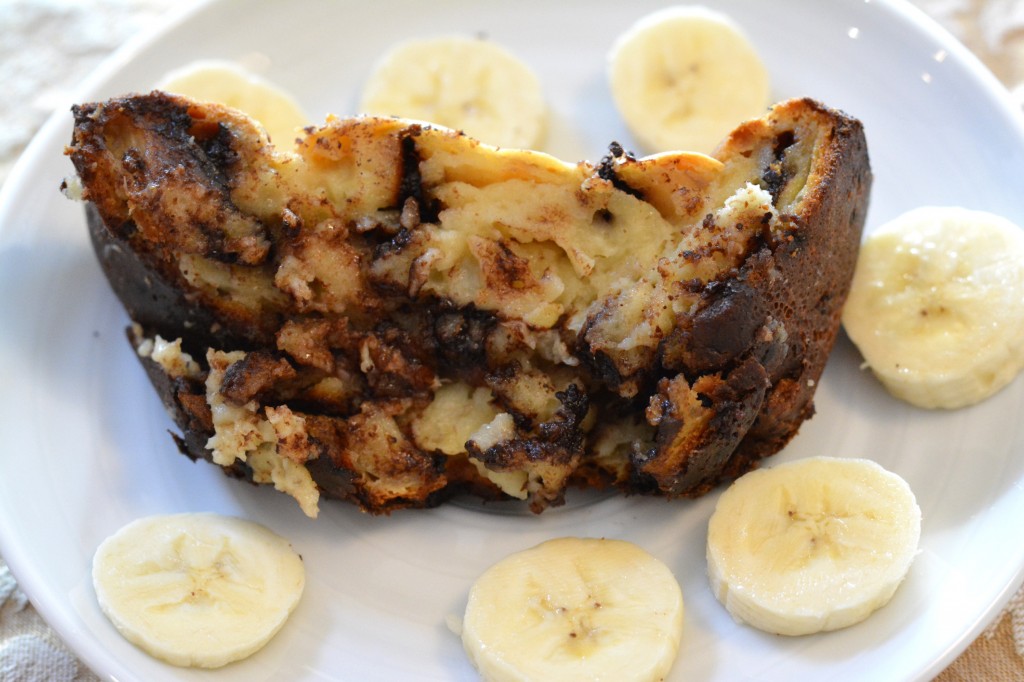 After a long and cold day of school, the kids love to eat this banana bread and tell me about their day. It makes for some great and special family moments.
If you are looking to create some comfort foods, be sure to pick up Hood Sour Cream to add that special touch. Trust me, Hood Sour Cream is SO GOOD!