There is a brand new product on the market and girls, it will help with aging! I know this is important to so many of us to keep youthful! It is called Time Bomb Collagen Bomb and it addresses every issue associated with the loss of collagen, which is the major reason why skin begins to age!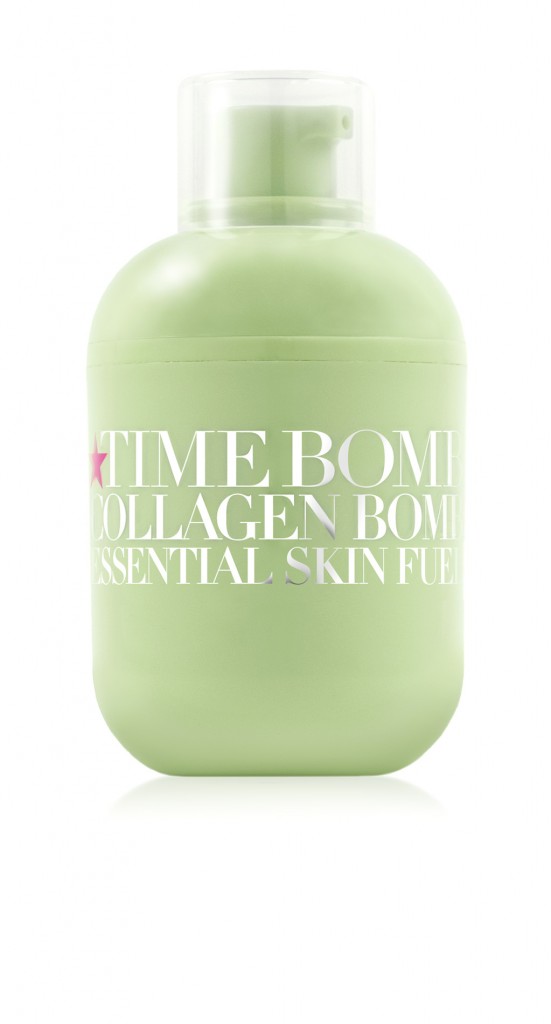 Why its critical:
Collagen protein makes up 70% of skin's structure. After age 30, collagen begins to break down, directly resulting in skin becoming slack, wrinkled and less dense. Loss of oil and a decrease in collagen production are the two major factors that cause the skin to age.
So what is Time Bomb Collagen Bomb???
How it stops the clock: 
Collagen Bomb is supercharged with powerful ingredients known to help "fuel" production of collagen and prevent it from breaking down. Its proprietary combination of the following ingredients produce dramatic results:
Pycnogenol, derived from the bark of maritime pine trees found in the South of France, has been clinically proven when applied topically to help maintain skin's structure by 1) binding to and reinforcing collagen 2) inhibiting collagen destruction 3) promoting better quality collagen 4) scavenging collagen-attacking free radicals
Padina Povanica brown algae, found to promote healthy collagen renewal and preserve the integrity of collagen fibers
Davilla Rugosa leaf extract, found to protect newly synthesized collagen
Borage Oil, found to enhance collagen production
Micro-collagen, found to deliver intense moisturization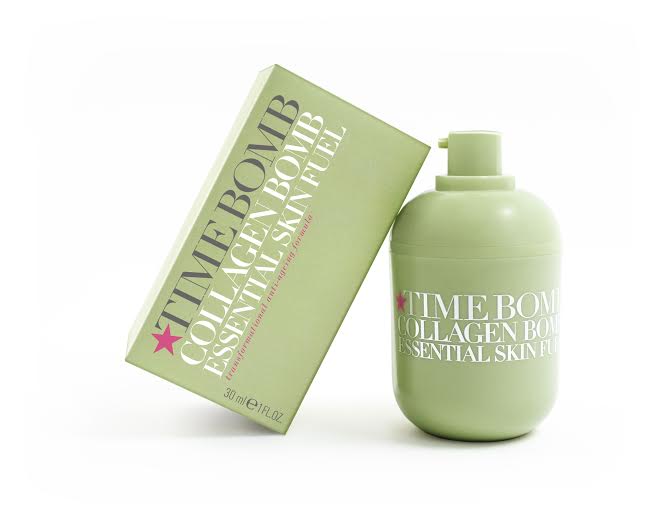 For best results: Smooth one to two pumps worth of product evenly over face, and neck if desired. Can be used both morning and evening.
Now if you are wondering where you can get it, it is available at http://www.timebombco.com/us/collagen-bomb-essential-skin-fuel.html. 30 Ml bottle is $75, which will last you a long time to come!