One of my favorite stores to go food shopping at is Whole Foods. If I have to calculate how much times I am there, I would venture to say at least twice a week, year round. They always seem to have the freshest foods, which are organic and a great value. Each month, Whole Foods sends me samples of some of their new inventories in stock. While Whole Foods is big on their food names, did you know that they have a wide assortment of products such as bath soaps, cosmetics, clothing, and so much more?!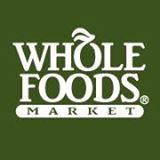 NEW AND EXCLUSIVE GROCERY PICKS FROM WHOLE FOODS MARKET
As a bellwether in the realm of food and wellness, Whole Foods Market consistently brings the most exclusive and cutting-edge grocery products to consumers! We have cherry picked a handful of our top items that we'd love for you to try. Check out this month's specials below.
SUJA elementsTM COLD-PRESSURE PASTURIZED JUICES – $4.99
Juicing has taken the health world by storm and millions of people are guzzling them down by the dozens. A leader in the High Pressure Processing (HPP) juicing trend, Suja teamed up with Whole Food Market to develop elementsTM, a new line of organic and non-GMO cold-pressed juices just for Whole Foods Market shoppers. Suja juices are vegan, free of soy, lactose, dairy and gluten, and contain no added sweeteners, natural flavors, colors, or preservatives. Available in gratifyingly delicious flavors like Green Charge, 24 Karat, and Berryoxidant. And, each flavor supports a great cause, too. For each bottle purchased, Suja donates 20 cents to the nonprofit cause marked on the bottle.
MAISIE JANE'S "SAVE OUR BEES" ALMOND BUTTER – $9.99
While peanut butter remains a classic household item, almond butter has quickly made its way to pantries around the country for it's added nutritional benefits. Grown in a fourth generation family farm in Northern California, Maisie Jane's offers bee-friendly, natural, and certified organic products. For every bottle sold at Whole Foods Market, Maisie Jane's donates $.05 to the Save Our Bees! Foundation. Maisie Jane's Almond Butter is available in Smooth and Crunchy varieties.
LILY'S SWEETS FAIR TRADE, STEVIA SWEETENED CHOCOLATES – from $3.99 to $8.99
With the health-conscious shopper in mind, Lily's Sweets is proud to introduce an exclusive line of stevia- sweetened fair trade, holiday chocolates! These healthy and delicious, no-sugar-added holiday chocolates are available in holiday themed foil wrappers and gift boxes like Hanukkah themed pops, Christmas tree shaped chocolates and gift boxes.
SAFFRON ROAD CLASSIC CULINARY LAMB BROTH – $4.99
Saffron Road now offers a new, first-of-its-kind all natural Lamb Broth. This Halal Certified, gluten-free Classic Culinary Lamb Broth incorporates 100% vegetarian-fed lamb with hearty vegetables and rich, flavorful herbs for even more flavor on the holiday table.
HARMLESS HARVEST RAW TEAS – $2.99-$4.99
Capitalizing on the HPP juicing trend, Harmless Harvest has launched the world's first "raw" tea, which means no hot water was used to brew the tea. Instead, the company uses a frozen pulverization and high velocity cold-brewing method they invented to help minimize tannins and optimize essential oils in the tea, which delivers a fresh-squeezed taste with added benefits. The 100% USDA certified organic tea leaves come from the immaculate volcanic slopes of Southern Kyushu in Japan. Available in thirst- quenching flavors like Unsweetened, Raw Peppermint, and Raw Honey & Lemon.
ALTER ECO ORGANIC FAIR TRADETRUFFLES – $7.99 for pack of 10
These individually-wrapped delicacies are made with responsibly-sourced chocolate from Ecuador and Peru and pure coconut oil for the perfect stocking stuffers or holiday party indulgences. Each individual wrapper is compostable, too, so there's no need to feel wasteful about unwrapping more than one. Available in Black (dark chocolate) and Velvet (dark milk chocolate) flavors exclusively at Whole Foods Market.
*I am a Whole Foods ambassador. I receive samples each month to bring to my readers. All my opinions are my own and not swayed by outside sources.*