Hayley and I last year went to see Mary Poppins on Broadway and that is where she got introduced to the famous Mary Poppins. We actually never owned the DVD (I have seen it plenty of times before) but we borrowed it from a friend before we went to see the show. The excitement of her watching Mary Poppins was truly fantastic. Now, her beloved DVD is back in all new Disney Mary Poppins 50th Anniversary Edition, starring the wonderful Julie Andrews and Dick Van Dyke.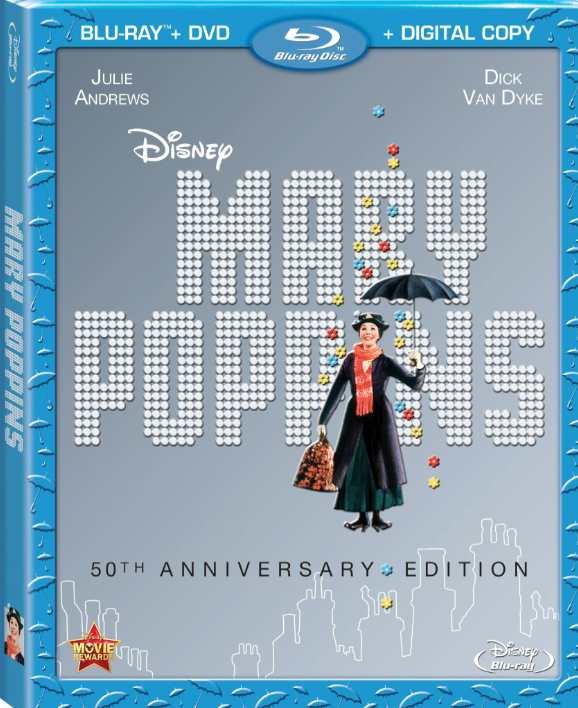 Own The Timeless Classic For The First Time on Blu-ray, December 10, 2013!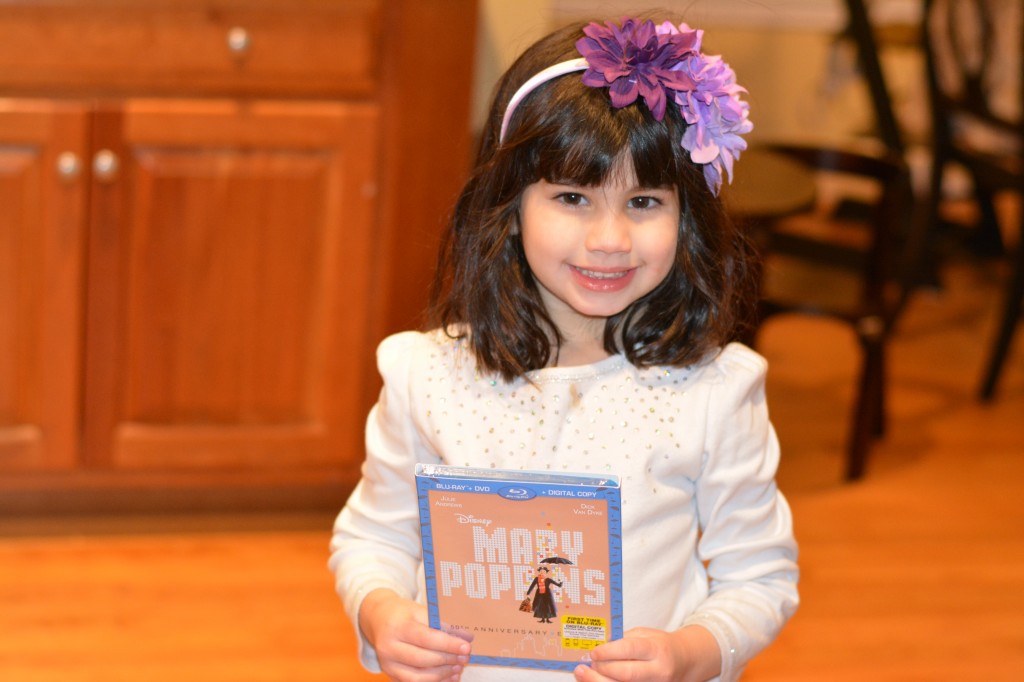 Synopsis: Releasing from the Disney Vault in celebration of its 50th Anniversary, creative visionary Walt Disney's classic shines for the first time on Blu-ray. Starring Dick Van Dyke and Julie Andrews in her Academy-Award winning role, and featuring iconic toe-tapping songs including "A Spoonful of Sugar" and "Supercalifragilisticexpialidocious," Mary Poppins is a movie experience your family will enjoy again and again. An all-new digital restoration adds even more magic – helping bring the award-winning songs and amazing picture to life like never before. Share the music; share the magic; share the joy of Mary Poppins this holiday on Blu-ray Combo Pack & HD Digital December 10.
Talent: Julie Andrews (The Sounds of Music, Princess Diaries) as Mary Poppins; Dick Van Dyke (TV's "The Dick Van Dyke Show," Night at the Museum) as Bert/Mr. Dawes Senior; David Tomlinson (Bedknobs and Broomsticks, The Love Bug) as Mr. Banks; Glynis Johns (The Court Jester, While You Were Sleeping) as Mrs. Banks; Karen Dotrice (The Gnome-Mobile, Upstairs, Downstairs) as Jane Banks; Mathew Garber (The Gnome-Mobile, The Three Lives of Thomasina)  as Michael Banks.
While this DVD stands alone on its own, it has a great amount of bonus features to really set this DVD apart.
New Bonus Features: BLU-RAY & HD DIGITAL: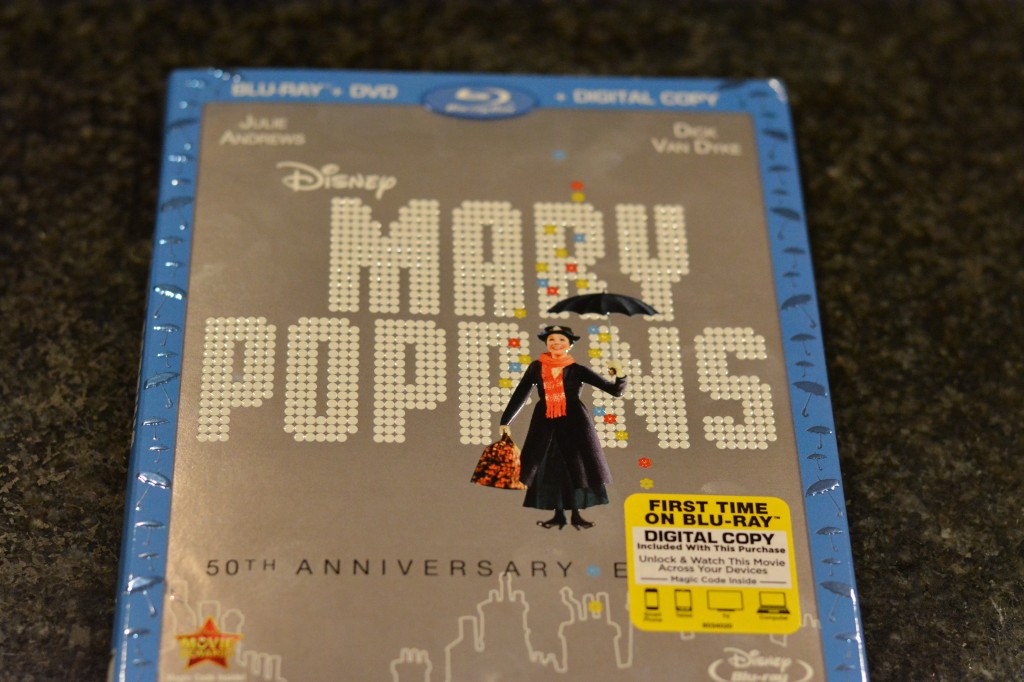 Mary-OKE's – New piece highlights popular music from the film, specifically "Spoon Full of Sugar," "Supercalifragilisticexpialidocious," Step In Time," "Chim Chim Cher-ee" and allows viewer to sing-along to animated words that display onscreen in unique ways.
Becoming Mr. Sherman (TBC by theatrical team): Join actor Jason Schwartzman as he sits down for a fun and musical-filled afternoon with Richard Sherman. In the new film, SAVING MR BANKS, Schwartzman portrays the Disney Legend… half of the famous composing team, the Sherman Brothers who wrote all the classic songs from MARY POPPINS, as well as many other favorites. Hear heartwarming, revealing stories about the making of this beloved musical, get more insight on working with Walt Disney, and get a unique sneak peek into SAVING MR BANKS, starring Tom Hanks, and Emma Thompson.
The kids and I love this DVD because of the vast amount of imagination and the fact that Mary Poppins is such a wonderful character. The kids were blown away to see her fly into the homes of the children and make each chore fun and exciting. Mary Poppins had some issue with Mr. Banks, but in the end, it was Mary and her ways, that led the family to happiness.
I dare you to turn on Mary Poppins and not love it! The 140 minute film will leave you wanting more and more! We have received this DVD about 2 weeks ago and it has been watched a total of 8 times already- I kid you not! Oh, and the music and visual effects are simply stunning. I leave you with this: Supercalifragilisticexpialdocious….Enjoy Mary Poppins, now available on Amazon just in time of the holiday season.