***I am a member of the Collective Bias®  Social Fabric® Community.  This shop has been compensated as part of a social shopper insights study for Collective Bias and their client.***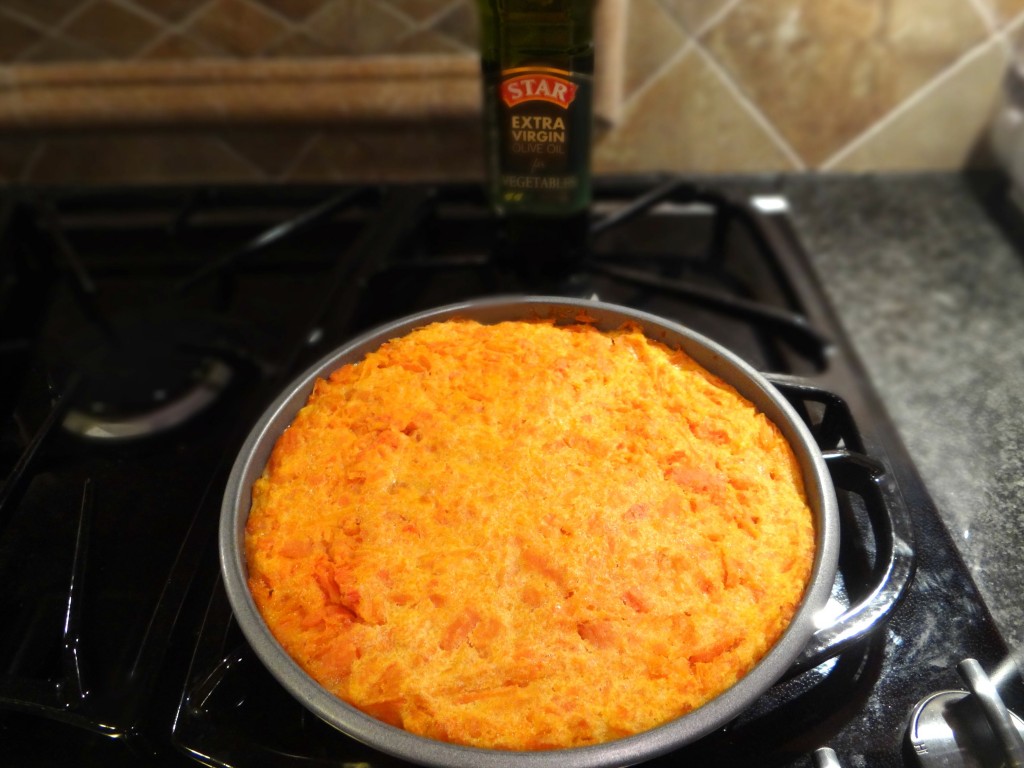 It is officially the start the holiday season which means there is a lot of cooking that will be going on in my household. We celebrate Thanksgiving, Chanukah, and Christmas, so I am always on the hunt to find great recipes for each of the holidays. This year, since the first night of Chanukah falls out on Thanksgiving, most of the foods will incorporate oil in our feast, which is a common theme for Chanukah. However, as I like to be healthy, I do all of my cooking with olive oil, which contains no cholesterol or carbohydrates. I am so excited this year because I found out about STAR Usage Pairings Olive Oil, which incorporates three varieties of olive oils for specific food groups.
Just like wine, different types of olive oil pair better with certain foods. Various types of olive oils bring out different tastes and flavors in certain foods. STAR Olive Oil understood that and created three fantastic single varietal extra virgin olive oils, each designating on the label which type of dish they pair best with. The three types that you will find at your local Walmart include: Arbequina Extra Virgin Olive Oil for Vegetables, Hojiblanca Extra Virgin Olive Oil for Poultry/Fish, and Picual Extra Virgin Olive Oil for Beef/Lamb. 
Since I do a ton of cooking in my household, it was great to find the three varieties of STAR Olive Oil readily stocked on my local Walmart shelves. Each of the oils was beautifully displayed front and center in the baking aisle of my Walmart that I frequent.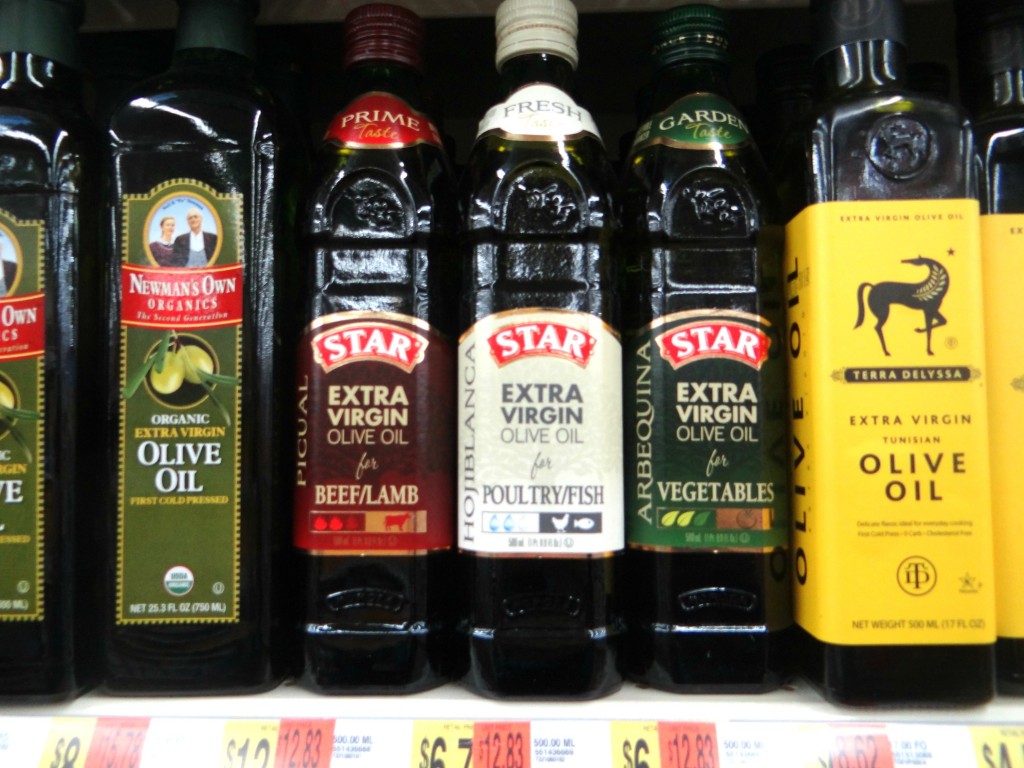 I decided I was going to buy all three oils but I was going to focus a great recipe for Thanksgiving/Chanukah using the Arbequina Extra Virgin Olive Oil for Vegetables. I was going to set aside the other two oils when I make a great beef, chicken, or fish dish.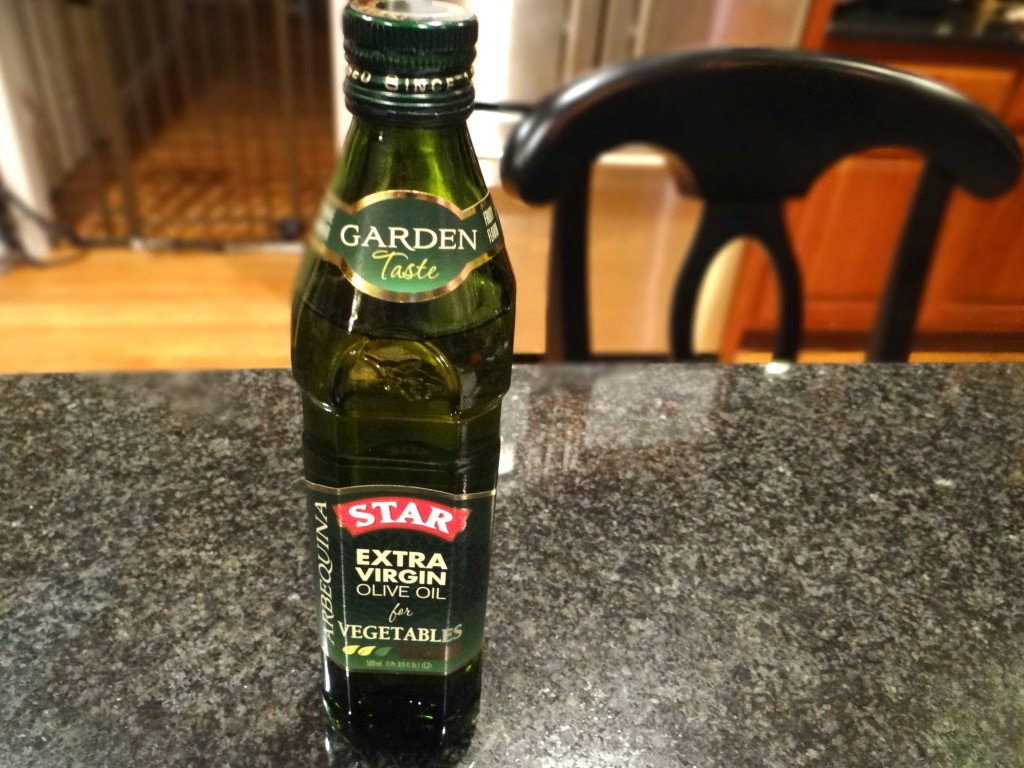 The recipe that I was going to test out before our Chanukah celebration was a Carrot Souffle. This is a recipe that has been handed down generation to generation in my family. However, this year, I was going to omit the butter and use the STAR Olive Oil in its place. I was not sure how it would turn out, so I decided to give it a test run to make sure,  before I served it to my entire family.
Ingredients: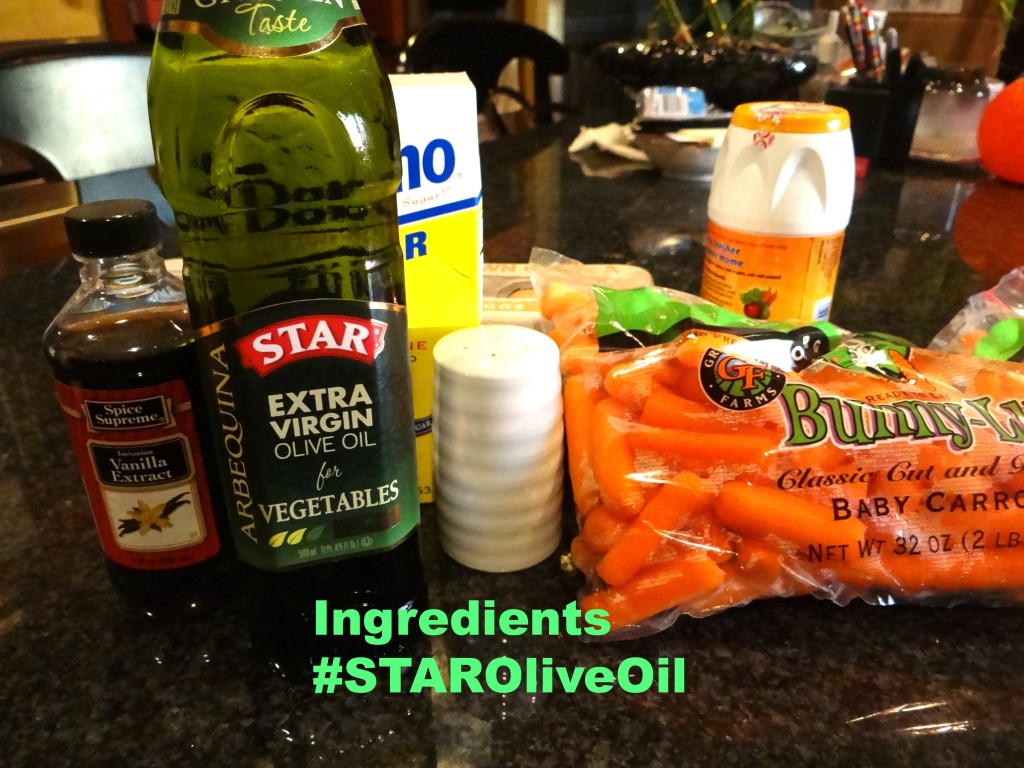 – 2 pounds carrots
-1/4 cup STAR Olive Oil for vegetables
-3 eggs
-1/2 teaspoon vanilla extract
-4 TBLS flour
-1 cup white or brown sugar
-1 teaspoon salt
-1/2 teaspoon baking powder
Directions:
1.  Preheat oven to 350 degrees F. Use STAR Olive Oil and grease a medium sized casserole dish.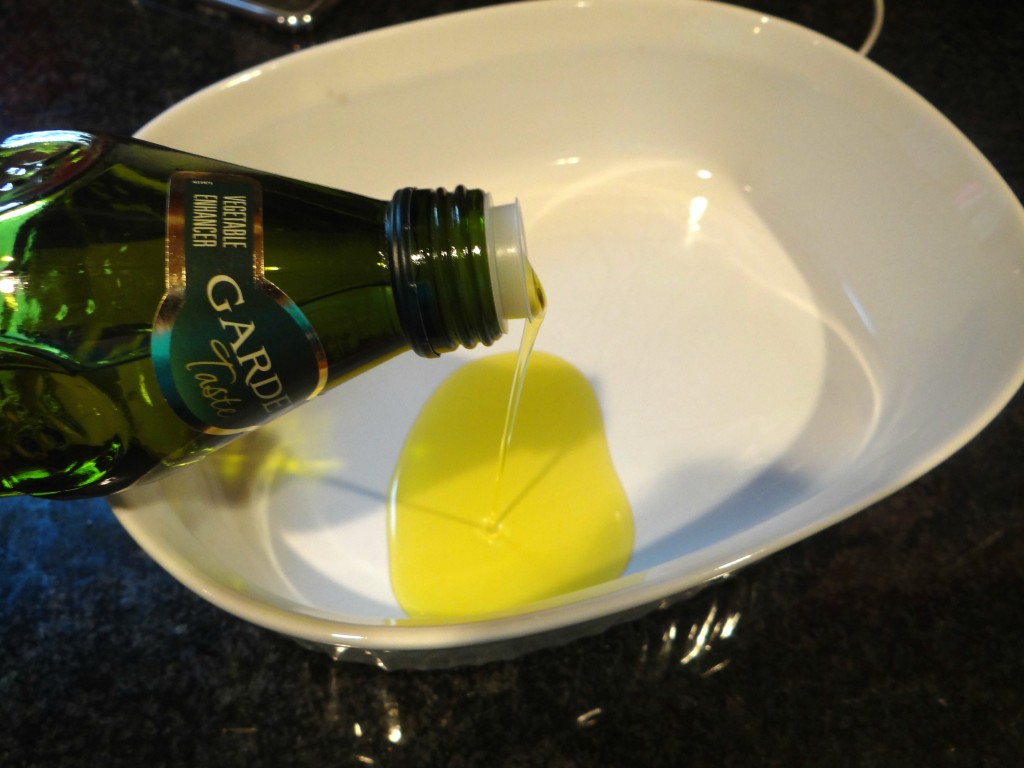 2. Boil carrots for 20 minutes. I then put them in the microwave for an additional 5 minutes to make sure they were very tender.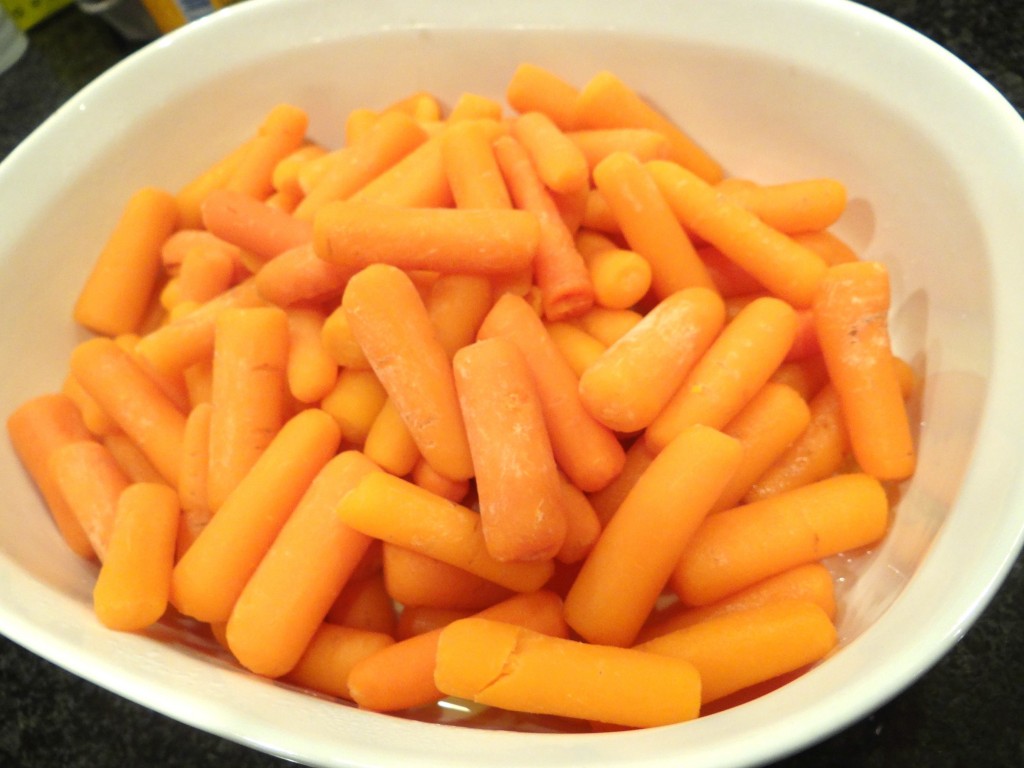 3. Transfer carrots to casserole dish and mash them up very well. Then mix in eggs, STAR Olive Oil, and vanilla. Mix very well.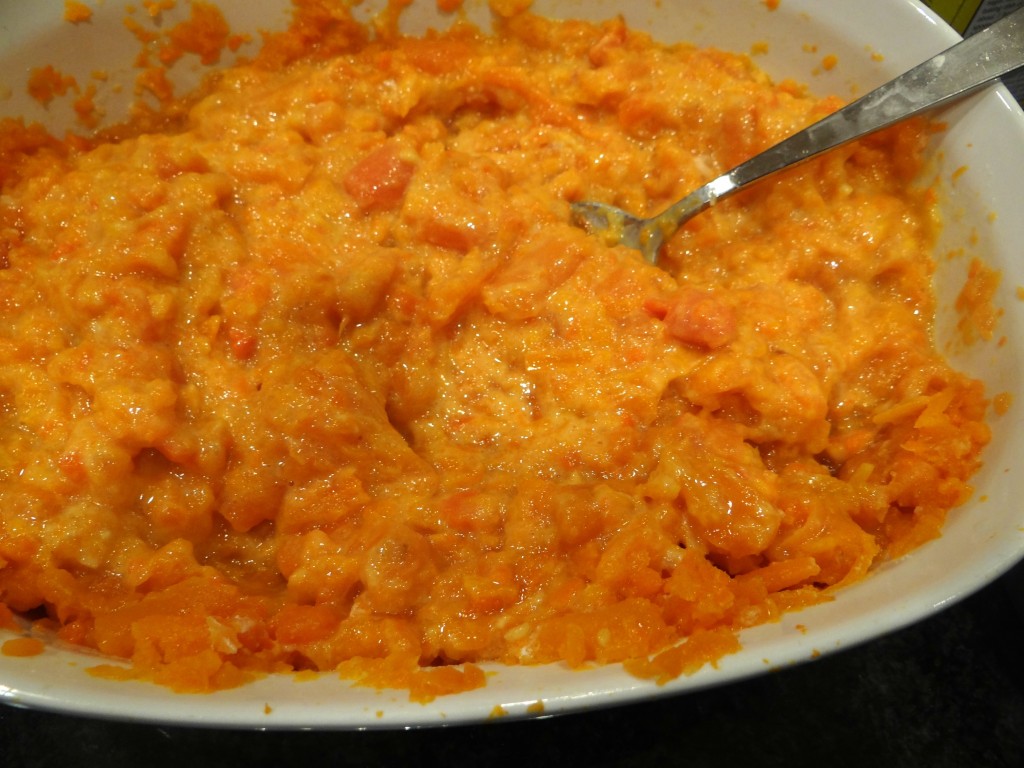 4. In a small bowl, stir flour, salt, baking powder, and sugar. Pour into casserole mix on #3 when done. Mix together until no clumps.
5. Bake for 40 minutes and serve. Enjoy!
Using the STAR Virgin Olive Oil in place of the traditional butter in the recipe, allowed me to great a healthy, but equally tasteful recipe. I have to say that it turned out fantastic! It was so light and moist and did not taste like you were ingesting all of those unhealthy fats. You all know what I am talking about! 

The STAR Arbequina Extra Virgin Olive Oil for Vegetables was a fantastic substitute for the cholesterol-ladden butter. The oil has a smooth and fruity flavor with a delicious aroma to top it off. It definitely enhances the natural fresh flavors in vegetables and salads without  being overpowering. The tasty fruity oil added texture and smoothness to my Carrot Souffle!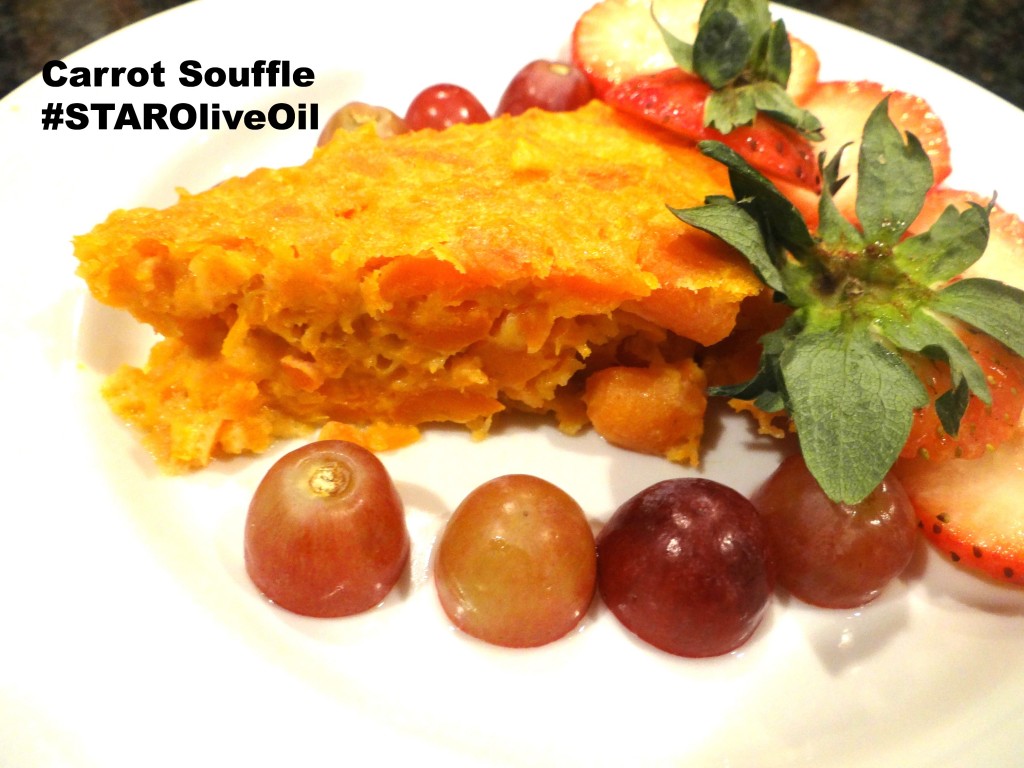 Be sure to check out the three great STAR Usage Pairings Olive Oil on your Walmart shelves today. They also are having a great STAR Olive Oil giveaway on Facebook, where you can enter to win a set of 3 STAR Usage Pairings Olive Oils. They will be selecting five winners, so be sure to enter today to win! Very easy to do.. and the prize is fantastic!
To learn more about STAR Olive Oils, be sure to follow them on Facebook/Pinterest/Twitter.
Also check out these other wonderful STAR Olive Oil recipes below: