MGA Entertainment, who is one of the biggest toy companies and the makers of Little Tikes, Lalaloopsy, and Bratz has now come up with a totally adorable line of toys called Mooshka Dolls! Mooshka are wholesome dolls that offer imaginative play patterns for girls ages 2 and up. These dolls are supported by fully interactive e-book apps that inspire a love of reading while transporting girls to the colorful Mooshka village.

When we first received the Mooshka Dolls, Hayley was completely excited! She absolutely loves dolls so any new doll line always peaks her interest. The background of the Mooshka Dolls is one day a group of paper dolls joined hands and through the power of friendship, sprung into huggable and sweet girls.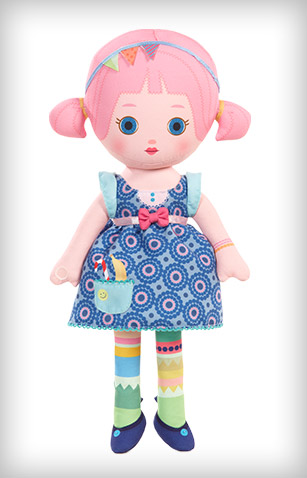 In the product line of Mooshka Dolls, there are 8 of them, each with their own detailing including hair color and eye color. The unique thing about Mooshka, is each doll comes with a finger puppet doll, paper doll chain, and a giftable box. Each doll has it's own creative side, whether it be to throw parties of just being creative in everyday. They also have a line of Mooshka Tots, which are smaller versions of the Mooshka dolls, but equally as fun! Both are completely machine washable.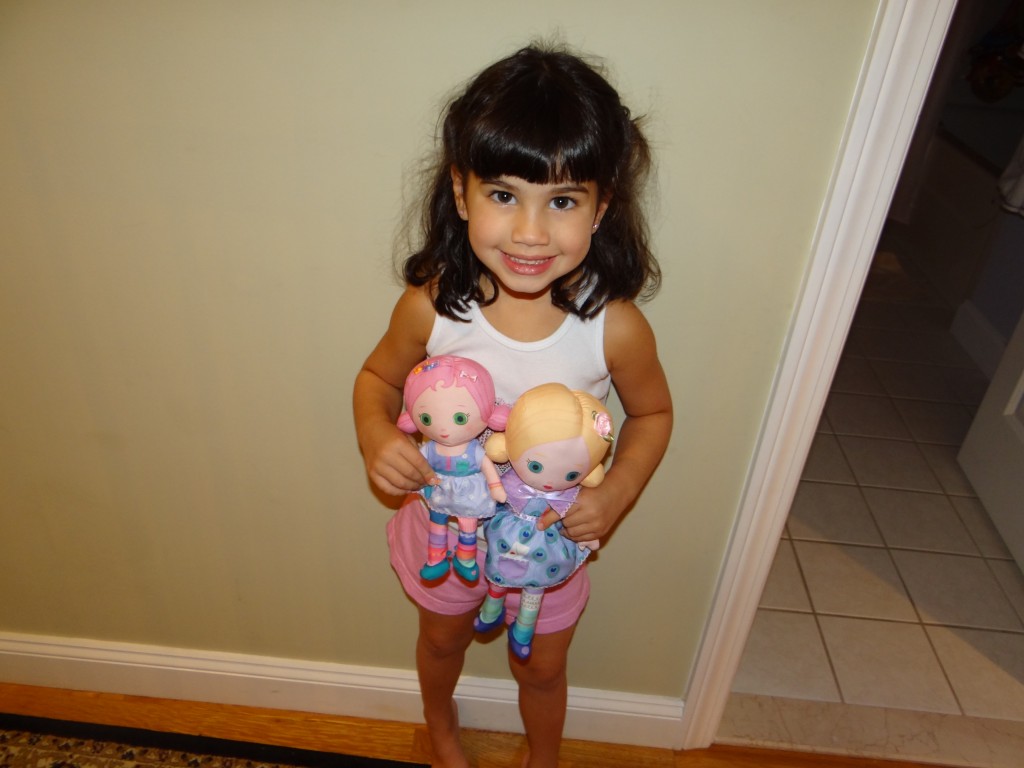 While the dolls are so much fun, it is great seeing Hayley's face light up when we read the e-book which features the Mooshka Dolls. We usually read the books with her sitting on my lap with her special doll. It is a really great bonding experience. Hayley also loves that the Mooshka dolls has velcro hands so she could join her dolls, to form a complete friendship.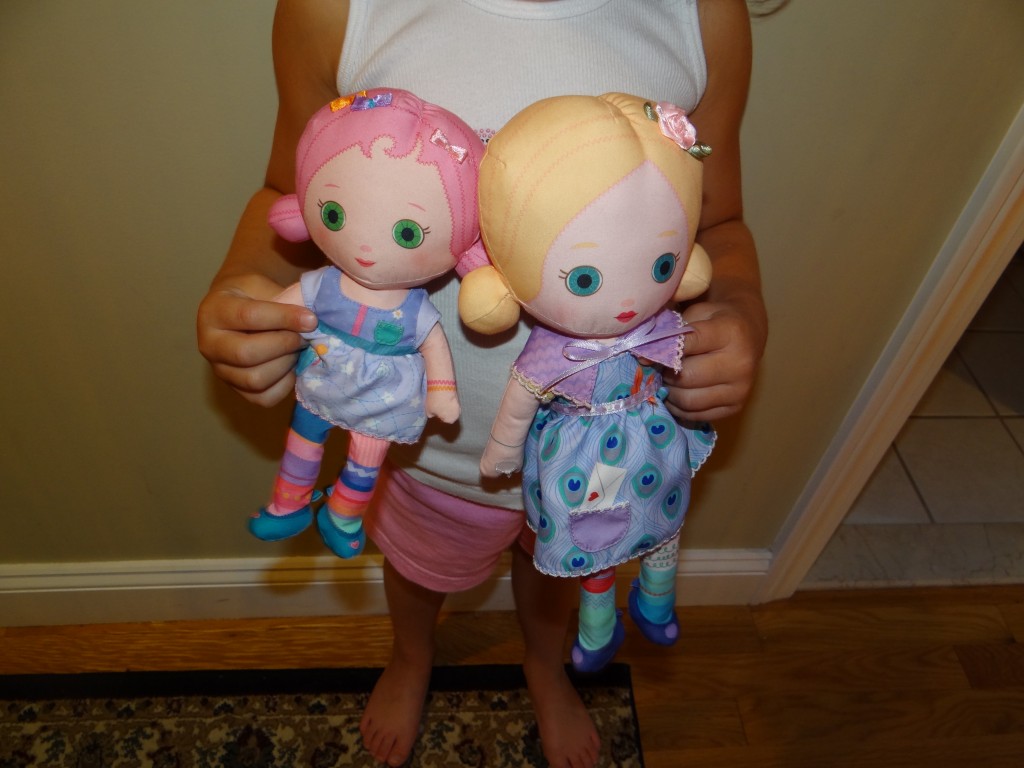 These dolls are incredibly cute! Be sure to check them out when they hit the market this August!  To learn more about Mooshka, visit them on their website: Mooshka.
Win it: One winner will receive a Mooshka Girl and Mooshka Tot. This giveaway is run via rafflecopter, so click more to see the giveaway. The only mandatory entry is to tell me which Mooshka doll would be your child's favorite: Mooshka. Please  put all comments in the comment section proceeding the post. While the other entries are optional, I highly suggest you fill it out to increase your chances of winning.
* I received a Mooshka for review. All opinions are my own and not swayed by outside sources.