Did someone say Dora and Blue's Clues? If I mention those two words in the household, both of my kids get so unbelievably excited! Now, is your chance to watch a Dora and Blue's Clues Double Feature which is both fun, educational, and exciting for children! It is now available and can be purchased on Amazon today!
With Dora & Blue's Clues DoubleFeature: Dora's Musical School Days and Blue's Big Musical Movie and Let's Learn: Colors, you will get  the opportunity to get two and a half hours of Dora and Blue musical entertainment for the price of one! First in Dora's Musical School Days, preschoolers will enjoy fun songs, exciting adventures and interactive educational aspects mom know and love. Second in Blue's Clues Musical Movie, preschoolers will sing, dance, play, and learn that they can be anything they want to be! Created by Nickelodeon Home Entertainment and distributed by Paramount Home Media Distribution, Dora & Blue's Clues Doubel Feature is now available on Amazon!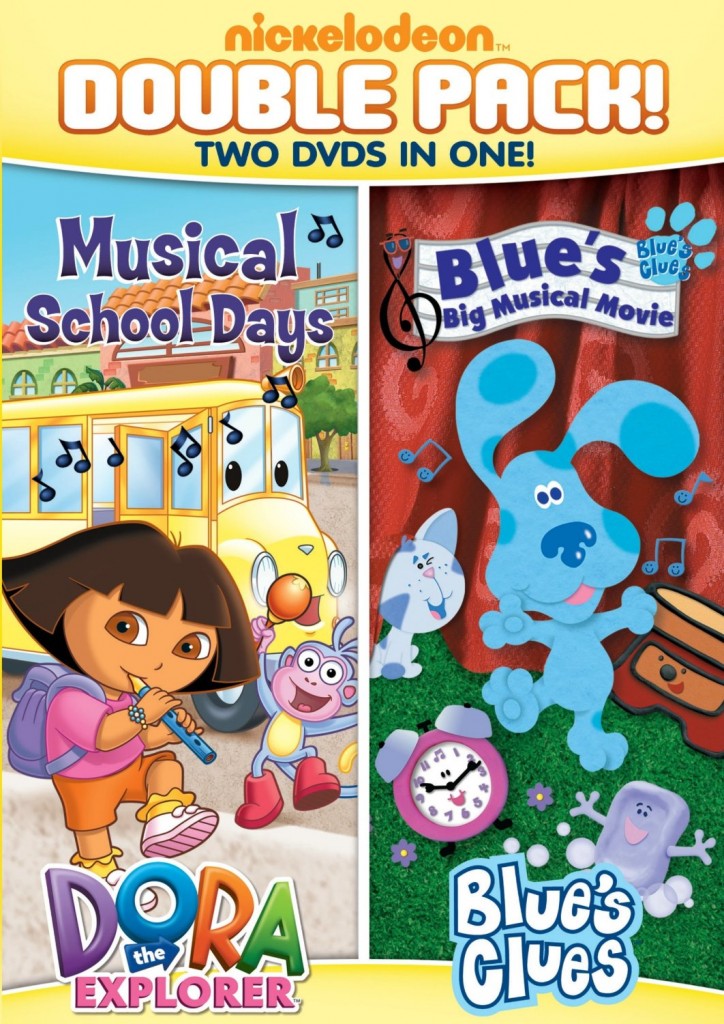 Dora & Blue's Double Feature: Dora's Musical School Days & Blue's Big Musical Movie Synopsis:
Dora the Explorer: Dora's Musical School Days– Don't miss a musical adventure to help Boots' teacher get to school on time to greet her students with a song, learn new Spanish words, cheer up Crumpy Old Troll and help Dora and Boots deliver mail!
Blue's Clues- Blue's  Big Musical Note– Steve, Blue, and all of their friends are putting on a big backyard music show in their first ever feature length movie. Everyone will be there including Blue's brand new neighbor, the new cat in town, Periwinkle. Steve and Blue really need preschoolers' help to get the show underway by keeping a checklist, assembling the stage and costumes, writing a song with G-Clef (voiced by Ray Charles) and of course, playing Blue's Clues to find Blue a singing partner. Even the shy Sidetable Drawer needs help getting into the act!
Be sure to pick up this wonderful DVD today!
*I received the DVD from Nickelodeon for review. All my opinions are my own and not swayed by outside sources.