I can't even begin to tell you just how cute Zooligans Kid's Shoes are! Seriously anytime Hayley or Zane wear their Zooligans shoes, they get stopped all over! Zooligans shoes are created with kids in mind! They create fun and playful shoes, that are always comfortable and practical for the little ones in your life. Each of their shoes feature a different animal that will not only    excite your kids but they will be the hit of their class. Some of the girl line features Kitty Maryjane,  Panda Maryjane and the Puppy Sandal. For boys, they have puppy, raccoon, monkey and gator sandals. How adorable are these shoes?!! Be sure to be on the lookout because plenty of new styles arriving this fall.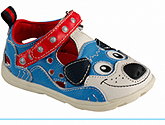 At Zooligans, they are  dedicated to creating an innovative
 line of shoes that speaks to the playful side of being a child, while offering up the features that parents look for when choosing healthy shoes for their children's growing feet. Hayley and Zane love wearing these shoes because they always tell me how comfortable they are. They also love to look down and see their favorite animals on their shoes- what a truly innovative concept!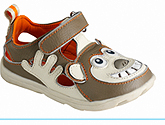 These shoes are very easy to take off for a parent, but hard for a child to take off. Once they are on, you do not need to worry about them slipping off at all! They have a wide opening in the back with rear tabs for easy on/off access. It also includes an adjustable strap that keeps your shoes on your feet and ensures a good fit.
The sole of the shoes are flexible but sturdy for your kids to do their walking and running. The bottom of the shoes contain paw-flex sole designs that has an actual paw signature on the bottom. How stinkin' cute is that!! People notice that all the time when Zane is sitting in his music classes. They always so, "Oh look how the shoe even contains a paw design."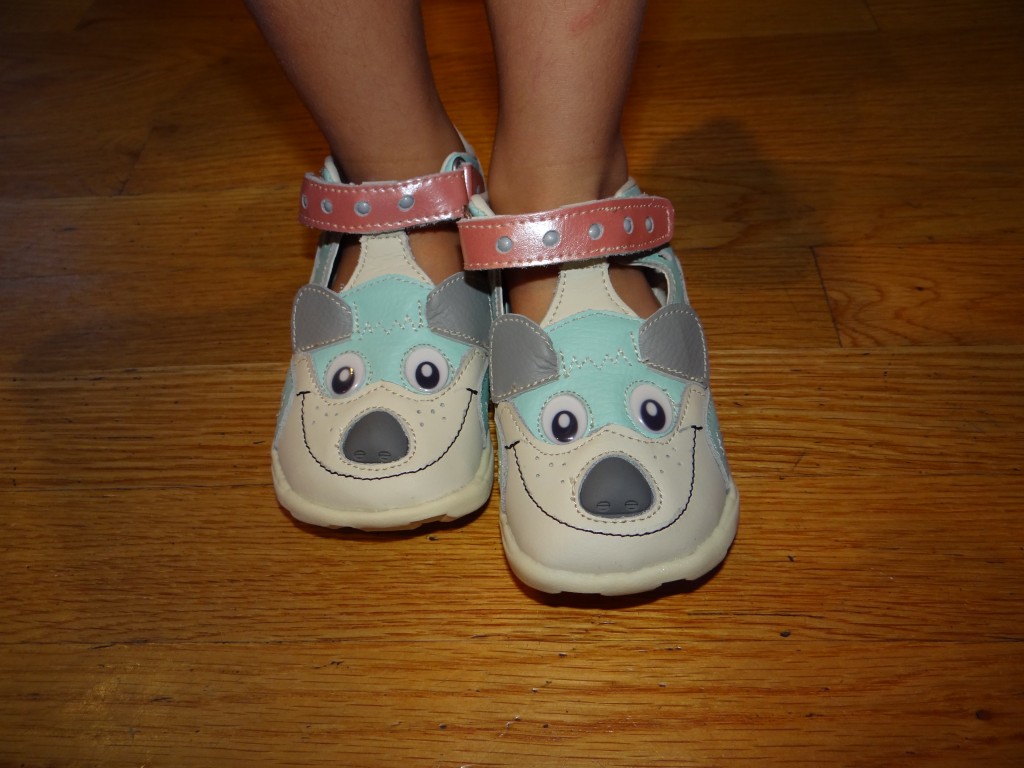 The Zooligans feature a wide, roomy toe box that gives little toes a room to grow, grip, and flex, which are key features to healthy foot development. The Zooligan shoes contain breathable ultra-soft leather uppers and comfortable, breathable linings. My kids are always hesitant to take off their shoes because they love the comfort of them once they are on!
Zooligans is a huge favorite company of mine! Their products are long-lasting, innovative, adorable, practical and comfortable! I am pretty sure this all makes for one great shoe. And some great news for Zooligans because they have recently been introduced for purchase at Nordstorms.com and Shoebuy. How exciting!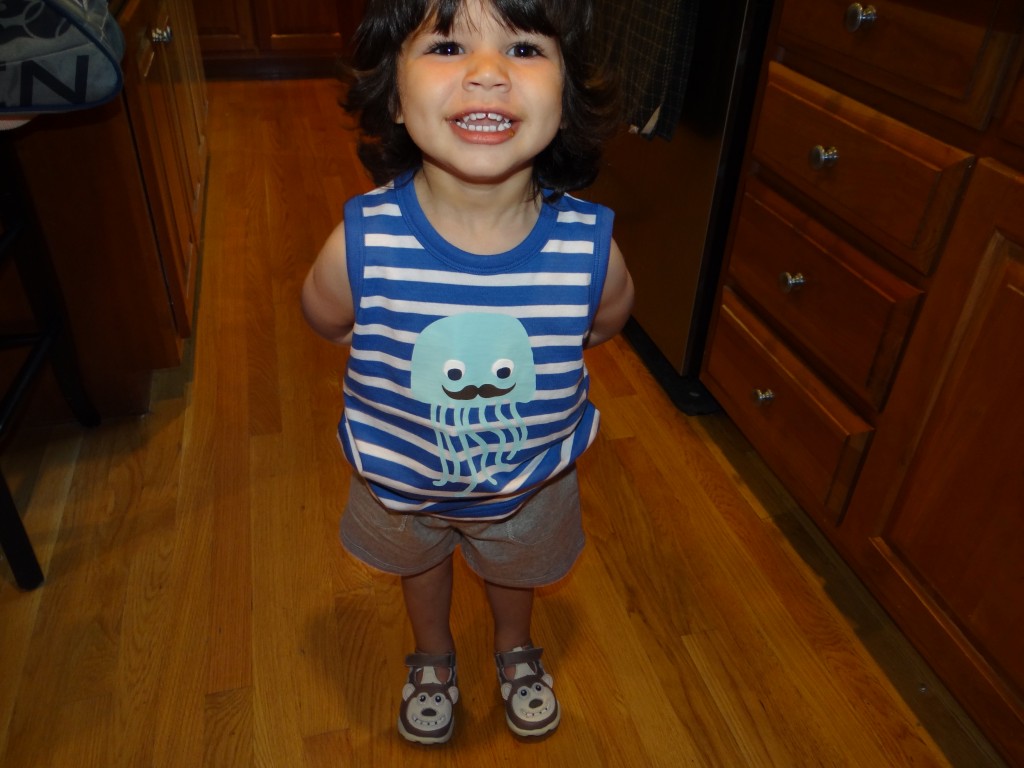 Zooligans is also up for a Redtricycle.com's Totally Awesome Award. I would love your support in clicking her to vote for a fantastic company so they can produce even more products! Click here to vote: Red Tricycle.
Win it: One winner will receive  a pair of Zooligan shoes. This giveaway is run via rafflecopter so click read more to see the actual giveaway. The only mandatory entry is to tell me which shoe is your favorite from here: Zooligans in the comment section proceeding the post. While the other entries are optional, I highly suggest filling it out to increase your chances of winning. US only. Good luck!
a Rafflecopter giveaway

*I was provided shoes for review. All my opinions are my own and not swayed by outside sources.