Did I ever tell you that Hayley and Zane are both obsessed with Peppa Pig. It gets so cute because Zane will scream out from his room, "I watch Peppa now."
That is why we were all excited to receive Peppa Pig and The Muddy Puddles new hardcover book to review, along with the Hug 'n Oink Peppa. Since Hayley and Zane both love me to read books and equally love Peppa, this book went over so well. I tried reading it to them a few times in the beginning but now Hayley and Zane grab the book and try to "read" it to themselves.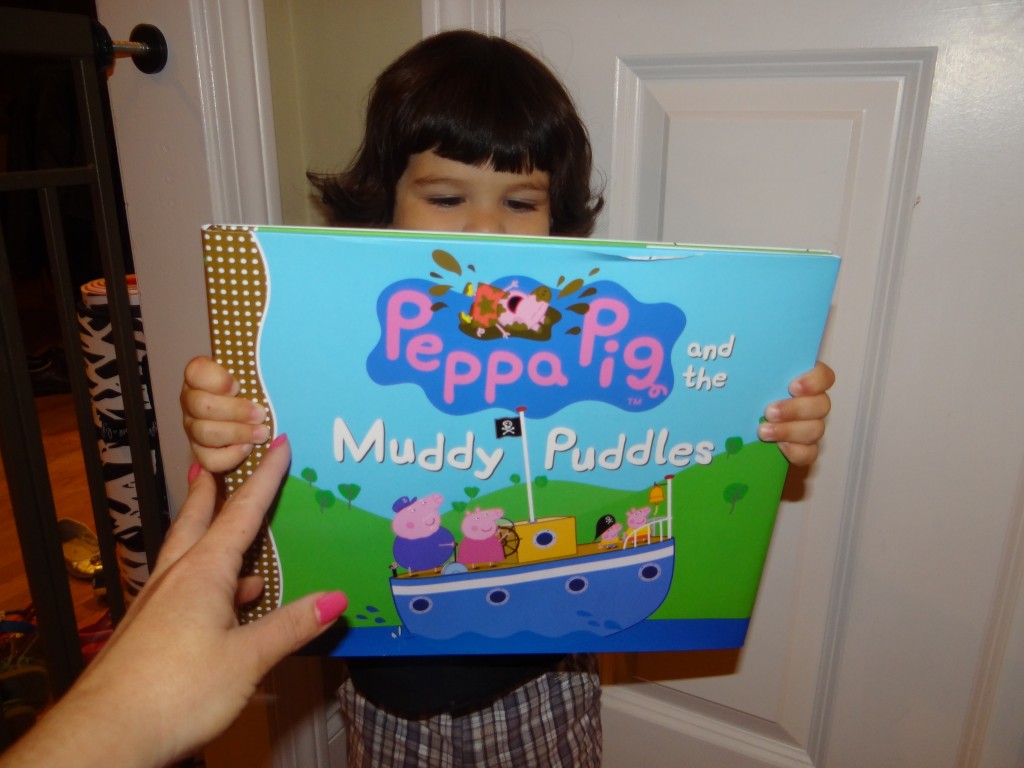 In Peppa Pig and the Muddy Puddles, your child will be entertained by a truly fun story and laughter that will light up their faces! In this book, you will see the same animated Peppa on the show jump onto each page of the book.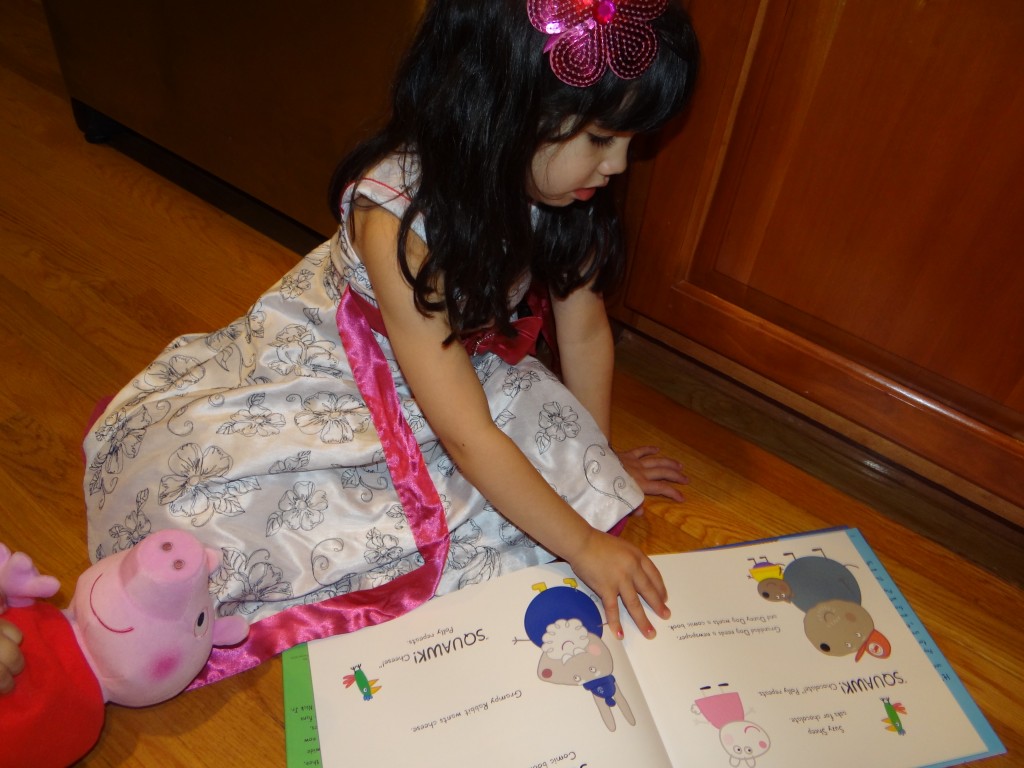 Synopsis: Though the rain is pouring down, Peppa's spirits are up because she knows wet weather means muddy puddles for her and her brother George to jump in! When the rain does not stop and Peppa's whole town is flooded. she makes the best of the situation by hopping in a boat with Granny Pig and Grandpa Pig to help their neighbors get the supplies they need. Once Peppa and her family save the day and the flood water recedes, Peppa is finally rewarded by hopping in a boat with Granny Pig and Grandpa Pig to help her neighbors get supplies they need.
This book is truly adorable! It tells all about family, friendship, fun, and humor all wrapped up in one. Just like in the show, Peppa is lighthearted, funny, and tells a great story to kids of all ages. It is engaging to both parents and children alike. Zane and Hayley absolutely LOVE this book and I recommend it to anyone who has Peppa fans in their lives.
We also received the Peppa Hug 'n Oink Peppa which is the most adorable plush that retails for $21.99. When you press Peppa, he does a big oink, which my kids get an absolute kick out of! It is truly so cute!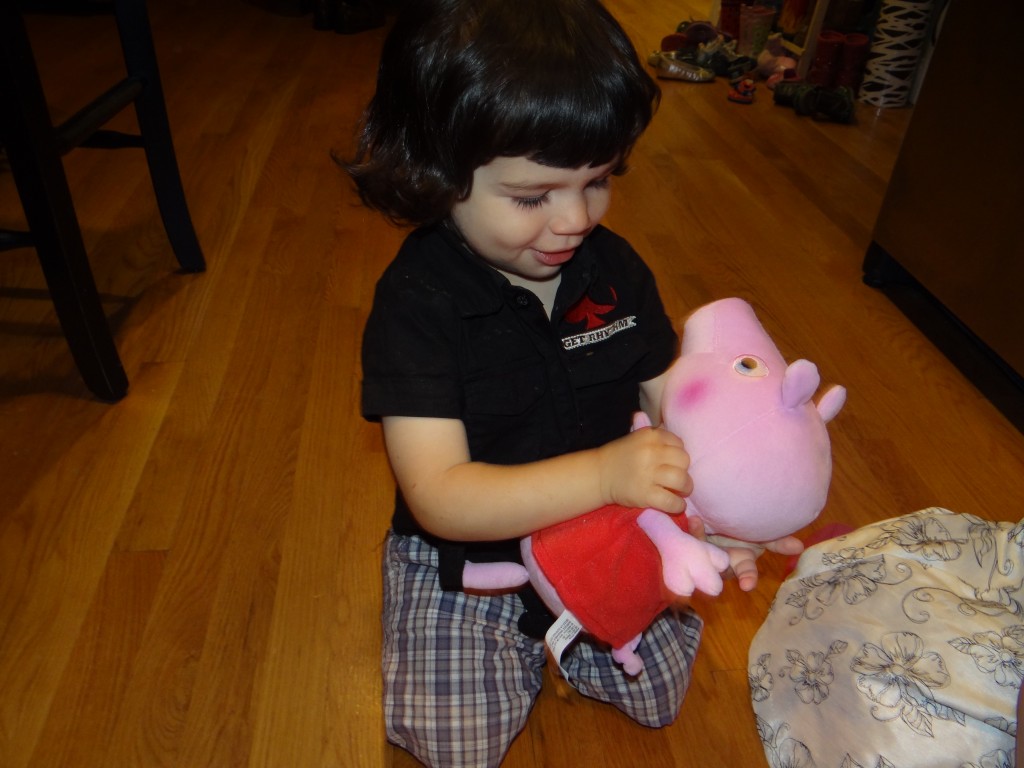 Be sure to check out Peppa Pig and Muddy Puddles Book with 32 pages, including the first page which serves as a coloring book. It is available for $12.99.
To learn more about Peppa and Peppa's fun activities, along with a chance to win Peppa Pig prizes, be sure to like them on Facebook and follow them on Twitter.
* I received a sample of Peppa Pig products for review. All thought are my own and not swayed by outside sources.