I am so excited because our pool club is finally open and swimming has officially begun in our household! While Hayley is swimming, Zane has just started to get used to going into the water. He started swim classes regularly about 2 months ago, and every Monday, he takes a 30 minute swim class with his instructor. While we are a very far way off from him full-on swimming like his big sister does, taking the initial step to get him used to water is so very important!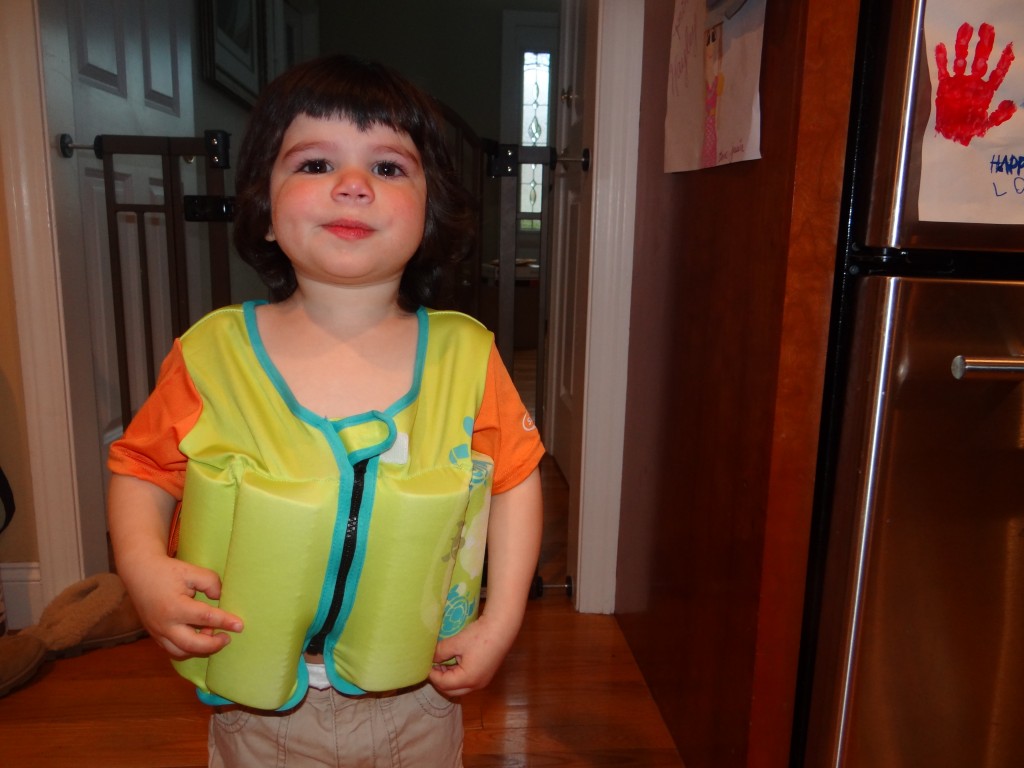 I am very excited to be a Swimways ambassador, as we have bought plenty of their products in the past to help Hayley to start to swim. From their swimming training wings to their more advanced vests, Hayley started swimming thanks to the confidence she had when swim training with Swimways. When you are are going to your local stores to buy pool products this summer season, look no further than Swimways.
With pool season being in full swing, many parents and adults alike struggle with water apprehension. Mario Vittone wrote a post on the Swimways' website, giving parents tips on how to prevent and overcome water apprehension. I hope you enjoy the information here: Water Apprehension.
Swimways has been teaching kids to swim over 40 years now, longer than anyone else, except parents of course! Teach your child to swim with Swim Steps 1,2, and 3 products including Swim Sweaters, Swim Vests, Baby Floats, Kickboards, Pool Flotation Devices and more! Swimways Products are an absolute must if you have children learning to swim or introductory swimmers! Be sure to check out SwimWays on Facebook/Twitter to keep up with all of their wonderful swim products this pool season!
I am a Swimways ambassador. All my opinions are my own and not swayed by outside sources.