Every single morning, I eat a Balance Bar. I kid you not, I think over the last year, I could count on my hand, how many times, I did not eat a Balance Bar. The reason is they provide the most delicious meal and snack options, that are both wholesome and tasteful!
Balance Bars have a large assortment of flavors including chocolate mint cookie crunch, smores, sweat and salty peanut butter, yogurt honey peanut, and dark chocolate.

The bars contain a full assortment of necessary nutrition including:
14g Protein
200 Calories
Balanced 40-30-30 Nutrition
Excellent Source of Antioxidants & Vitamin D
23 Vitamins & Minerals
With Spring upon us, Laurel House from Quickie Chick, came up with the perfect tips for dealing with the time changes with daylight savings and her tips to decompress and feel good.
**(taken with permission from Laurel House blog)**
Daylight Savings is giving you an extra hour or daylight. A gift to help make your life even more fulfilled, happy, and complete. Here's what to do with it…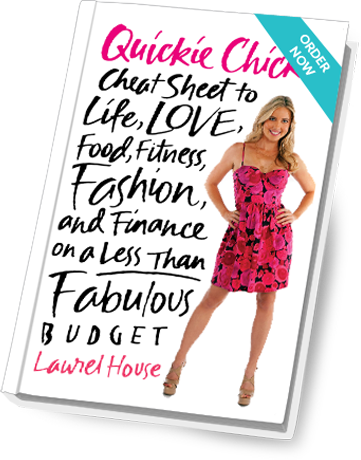 •    Fuel Up: You don't want that extra hour to cause your entire day to be a daze, so make sure to eat energizing foods that will help keep your mind sharp and your mood lifted. A few to try include: rye bread, avocado, onions, apples with peanut butter, and of course, Balance Bars– why? Because they are the perfect 40-30-30 balance of carbs, protein and fat to keep you energized longer. Plus… because it's AWESOME!
•    Be Selfish: Your life called, and asked for its balance back. Take advantage of the extra hour of daylight to decompress, shed the work stress, and enter into the second phase of your day. Finally take that yoga class that you've always wanted to try or stop on your way home at the flower garden that you always pass and smell the roses.
•    Be Selfless: After work, go to your local animal shelter and take a couple of dogs for a walk- it will give them a moment of reprieve, and brighten your evening too.
•    For Your Relationship: Cut off the work energy, drop the residual stress of the day, and reset the stage for romance. Take a walk together before dinner, make dinner together, or make time to do something thoughtful like hiding simple "I love you" notes in a closed laptop, a coat pocket, a travel bag- somewhere you know it will be spotted.
•    For Your Friendship: Institute a "Walk & Talk Happy Hour"! Stop debating between working out or having girl time. Do both! Take advantage of the extra daylight and make plans to meet up for a walk and talk. Make the hour even happier by bringing along a Dark Chocolate Crunch Balance Bar®. It will sustain you through your walk and feel like you're eating dessert first (without the calorie-dense guilt).
Win it: One winner will receive an awesome assortment of Balance Bars! For this giveaway, tell me which tips from Laurel you liked the best. Put the comments in the comment section proceeding the post. While the other entries are optional, I highly suggest you fill them out to increase your chances of winning. US only. Good luck!
*I received products for my review. As always, all my opinions are my own and not swayed by outside sources.