I for one know that having a baby is incredibly pricey! From diapers..to strollers…to clothing… to baby items… It is one of the most expensive journeys you will be on. However, at the same time, the journey is absolutely fantastic. To make it a little easier for us moms/dads out there, Sears is having a Sears All Things #Baby Sale.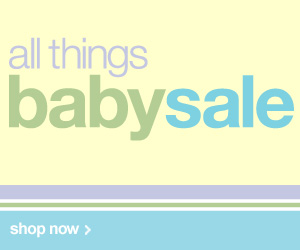 Having a little one calls for some big decisions like choosing the best pediatrician and making a birth plan. The last thing weighing on your mind should be the status of your bank account.  That is why, we as moms/dads, need to save some money by checking out the Sears All Things Baby sale going on right now!  If we could all save on some baby essentials, it would provide a big relief and allow us to spend some time on other things, like getting the baby book ready or getting the camera ready to snap the first picture.
I have talked on my site before about the Eddie Bauer Travel System and now at the Sears All Things Baby Sale, you will be able to purchase this essential item for only $164, compared to the previous price of $219! How incredible is that! This is just an example of all the great savings you will find at the Sears All Things #Baby Sale.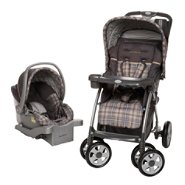 Be sure to go check out the Sears All Things Baby today and follow along with @Sears on their Twitter Page! Hope you all get some great deals on essential baby items!  

*This is a sponsored post. I am a Sears blogger, though all opinions are my own.