If you made it through the winter holidays unscathed, you can consider yourself lucky.
Once you take the lights and tinsel down, that doesn't mean that you're done prepping your home for all of the other holidays and events that take place throughout the year. While many people don't decorate for every single holiday, a lot of people find that getting their home even a little decked out can really get them in the spirit of the day and ready to celebrate.
If you're throwing a party for a holiday, you'll also need to take the time to prep your home for an event. Luckily, there are some great ways to do that without spending a ton of money or taking up too much of your valuable time.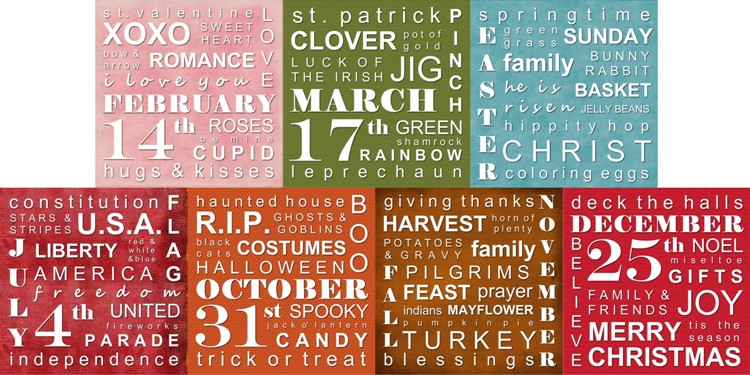 Valentine's Day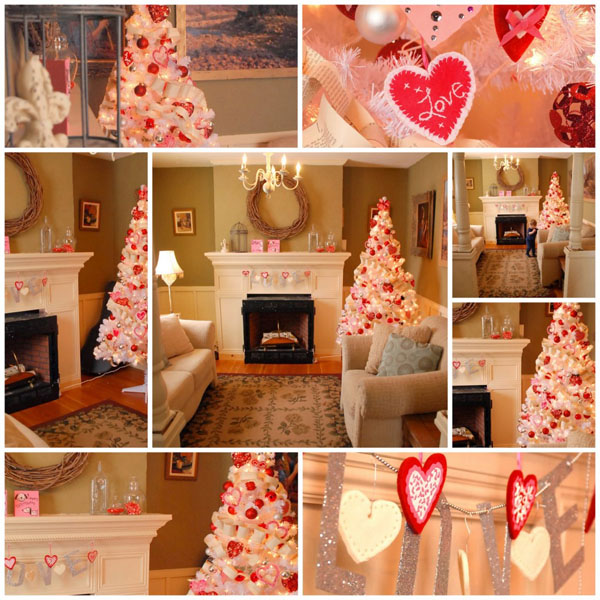 Most people don't think of Valentine's Day as a big party day since it's usually considered a romantic holiday but, throwing your own Valentine's Day party can be a great way to spend the day with a group of friends, whether you're paired up or not.
Decorating for Valentine's Day should be relatively easy since there's no shortage of pre-made decorations out there, but trying some DIY projects can be fun, especially if you have kids. Don't know where to start? Check Pinterest, there will be a plethora of ideas!
If you want to keep your party fun and whimsical, go for paper hearts, red bows and garland and plenty of clear lights to set the mood. Valentine's Day can even be a great use for all those clear lights you bought during the holiday season.
For a more elegant party, choose red roses in decorative vases and just add a few pieces of red tinsel or garland around your house. Sometimes less is more, and Valentine's Day is definitely one of those times.
Food for Valentine's Day
Everybody thinks about chocolate on Valentine's Day.
While you should probably have some at your party just because you're guests will be expecting it, that doesn't mean you have to rush out and buy boxes of drugstore chocolate. Instead, try a heart shaped chocolate cake. You can get a heart shaped mold from a lot of different retail stores or online for low prices. Try the dollar store, they are the untapped resource during the holidays.
You could also include a heart shaped pizza if you need to have food for your guests and not just a festive dessert. Red cocktails like Cosmopolitan's are great for adults, and any red juice will be just fine for the kids.
St. Patrick's Day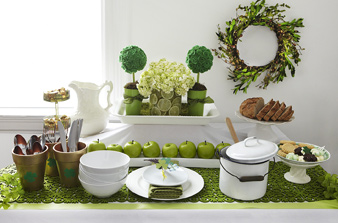 St. Patrick's Day is a popular holiday – even for people that aren't Irish and couldn't find Ireland on a globe.
When decorating your home, make sure you include plenty of green. For a spin on traditional St. Patrick's Day decor though, use different shades of green, or pick a color scheme you like. You can make the decorations as kitschy or as elegant as your style commands. Decorating your home with plenty of green flowers or wreaths is a great way of getting into the spirit of the day without getting too obvious or blatant. Toss a couple of green throw pillows on your couch. If the couch is cream colored for example, find forest green pillows in a contrasting material so they pop.
Something fun for kids is taking white flowers of any type and placing them in a vase with water that has been dyed green, they can watch the flowers turn green.
Food for St. Patrick's Day
When you're cooking for guests on St. Patrick's Day, you've got to cook something traditionally Irish.
Typically, people serve roast beef or corned beef with potatoes, carrots and cabbage. Usually, these foods are boiled or slow-cooked until they're incredibly soft and tender but lets face it, that's not everybody's idea of a great meal.
Unless you're cooking for an 18th century Irish family, nobody's going to mind if  you roast those potatoes and carrots with some extra virgin olive oil and use fresh herbs. Don't feel like you have to completely stick to tradition if you don't think your guests would really appreciate or want to eat very traditional food, which can be a bit bland for some.
A Shepherd's pie is tasty, filling, and will be a hit with everyone. Just don't forget the Guinness! Green beer is also great for the adults, but not everybody wants to consume all that food coloring. For the kids, adding a little green dye to a clear juice can get them in the spirit.
As for their dinner, you could always go for the tried and true Green Eggs and Ham, but if you find your children are a little too finicky for that, take a moment to think of what foods they do eat. Maybe you can dye those green. If the kids end up eating pizza and wings for example, dye the ranch dressing green and say its Leprechaun potion that when eaten will give them magical powers!
The 4th of July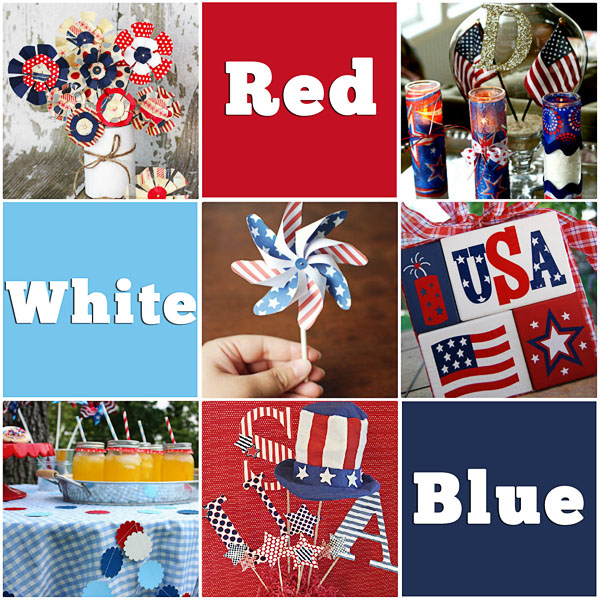 Preparing your home for the 4th of July should be very easy.
Use American flags, red white and blue banners – pretty much anything patriotic will work. You can even find red vases and decorative items in the colors of America's flag around the end of June and beginning of July.
Flowers are also an excellent way to decorate your home for the 4th of July if you don't want flags. To add a fun spin to your decor, try going a little rustic. At the fabric store buy some burlap and twine. Wrap it around clear vases or your potted plants, tie it with the twine, and voila! Any room will instantly have a slight rustic feel.
Also, you can take an old coffee can, or any tin can and punch some holes into, scattered around the can. Spray paint each red, white, or blue, and place a candle inside.
Just in case, the best way to go about punching holes in a tin can that will crush under your strength is to do this:
1) Fill tin can with water and place in freezer
2) After 24 hours, place frozen can on a towel on a solid surface
3) Using a drill punch holes slowly into can
This will ensure that the can doesn't crumble, there's no mess, and the holes will be easy to punch as well as uniform.
To entertain the kids get a little interactive. There are a number of educational but fun shows for children to watch on t.v. during the week of the 4th. Just make sure that the television is mounted to the wall properly to avoid any accidents, kids get rowdy when they are having fun.
Buying a few white beards at the dollar store and asking that kids come dressed up as their favorite president can add not only to their enjoyment but to the decor as well. How wonderful would it be to have George Washington or Abraham Lincoln walk by while enjoy your barbeque?
Food for the 4th of July 
When planning your menu for a 4th of July party, stick to things that are traditionally American. That means things like cheeseburgers, southern-style barbecue or even macaroni and cheese for the kids.
The drinks you choose to serve on the 4th of July can be a little harder to pick. For adults, American beer or California wine should be fine, but for something a little more fun try a Pacific Breeze, which is vodka spiked lemonade, and an ounce of blue curaçao – when you drop it into the drink it looks like tye-dye! Add a small toothpick skewer of raspberries or strawberries for a pop of red. For kids, try picking something that's colorful like red and blue juices. It could be fun for them if you let them squeeze the dies into their own cup of juice or Sprite. There are even colored flavorings for water that are healthy and still fun.
Author Bio:
Marcela De Vivo is a freelance writer and mommy of 3 in the Los Angeles area. A Jack of all trades, her articles vary on topic from how to better your blog's rank to interior decorating.
* This is a partnered post. All my opinions are my own and not swayed by outside sources.