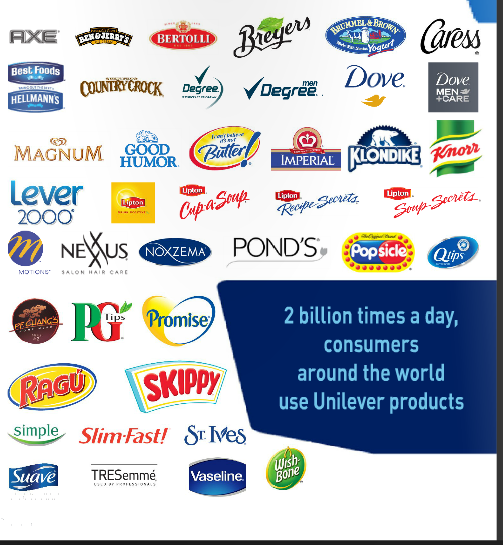 Axe, Ben and Jerry's, Comfort, Flora, Noxema, Q-tips,Bertolli, Dove, Knorr, Hellman's, Lipton, Pond's, St. Ives, TRESemme, Skippy, Vaseline… What do all of these products have in common? They are all excellent products and they all fall under the name Unilever. All of these products plus much more fall under the scope of Unilever, and almost two billion people use Unilever products on any given day! Just take a day like today when I washed my face with Noxema, enjoyed a Skippy's peanut butter sandwich, and ended the day enjoying a nice glass of Lipton tea. Also, I bathed my kids in Dove body wash and put Hellman's mayonnaise on their lunch sandwiches .  I am sure you are all using Unilever products and don't even realize it! While the Unilever products are wonderful, what Unilever is doing is even more wonderful!  Unilever is involved with Feeding America,as part of Unilever's sustainable living goal to help one billion people improve their health and well-being, and we can participate by simply showing our support by buying Unilever products!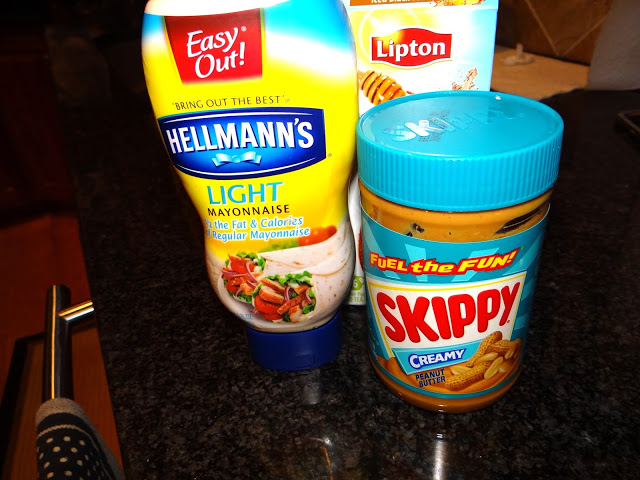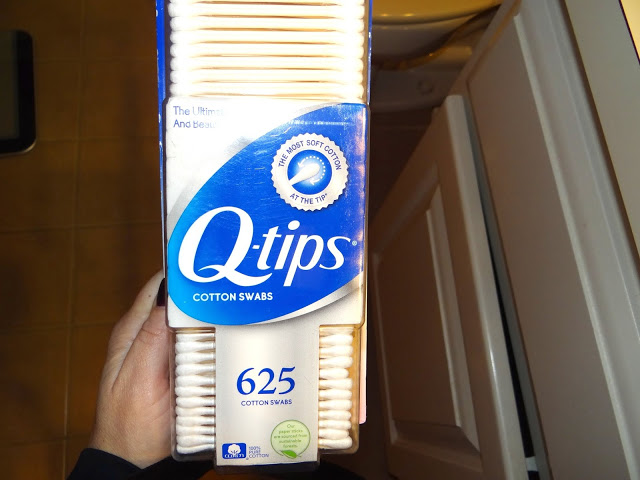 As consumers, we seem to be entering a new consciousness regarding the sources from which we purchase products. More and more people want to buy from companies that are committed to social and environmental improvement. I feel the same way, so I was thrilled to find out that many of my favorite brands are produced by Unilever.  Unilever is not only the maker of many of your favorite brands, but a great example of a company with a conscience. Unilever is committed to reducing its environmental impact, while increasing the social value of their brands. I feel good knowing that when I buy their products, they are not only providing the brands that I count on for quality, but also striving to make the world a better place.
Unilever shows its commitment to sustainable living and social programs in various ways such as involvement in the Cross Off Hunger Campaign in partnership with Feeding America, where they have pledged more than two million meals to be donated to families in need.  Feeding America is the nation's leading domestic hunger-relief charity. Their mission is to feed America's hungry through a nationwide network of member food banks and engage our country in the fight to end hunger. In our country where one in six Americans does not have access to enough food to sustain a healthy life, including children, this type of program is critical.  If a child does not get sufficient nutrition it not only stunts physical growth but also can delay cognitive growth as well.  Many of the items that Food Banks are most in need of include Unilever household brands.
Unilever knows that partnering with Feeding America as part of Unilever's sustainable living goal to help one billion people improve their health and well-being can make a big difference, but small actions can add up to make a big impact as well.  Unilever's dedication has inspired me to take a small step towards hunger relief myself. I decided that I need to support Unilever and the Cross of Hunger campaign. After much thinking about how I could help, I decided that I want to purchase and donate Unilever products to the victims of Hurricane Sandy.  I grew up not too far from the hardest hit areas in Hurricane Sandy, so helping the community recover means a lot to me. Most people lost their homes, and all I believe even my small donation can be something, and help out start to cross off hunger. Unilever encompasses so many great food items, but also some wonderful hygiene products that we all need in our lives to survive- soap products such as Dove being a big one.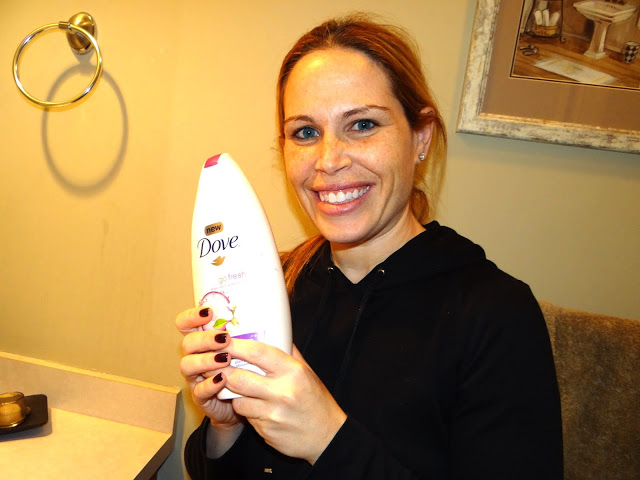 You can learn more about Unilever, their products, and the ways they are involved in sustainability and giving back at the Unilever website MakingLifeBetter.com.   To find out more about the Feeding America Campaign, you can visit MakingLifeBetter.com/CrossOffHunger. Unilever is committed to donating more than two million meals to families in need with Feeding America and every item on your shopping list counts.  Show your support by adding Unilever brands to your cart next time you shop.  Together we can help to Cross Off Hunger. Be sure to follow Making Life Better on their Facebook and Twitter page today and lets all get involved with #BetterTogether Making Life Better!
*I am a member of the Collective Bias®  Social Fabric® Community.  This shop has been compensated as part of a social shopper insights study for Collective Bias™ and  Unilever  #CBias #SocialFabric