Let me take you through the month of November through the end of December- Thanksgiving, Birthday, Anniversary, Chanukah, Christmas, and New Years! I have to tell you that these months are so much fun, but also makes me completely batty! Between doing the annual cookie swaps, doing our donation to the toy drive, buying gifts for Christmas/Chanukah, and organizing our holiday meals, I barely can breathe! I really truly love to cook but by the time I get home from work, shop for the holidays, decorate, blog, and play with the kids, I end up being way too tired to cook! While I do cook several times a week, sometimes I just love to have our family eat a nice and easy dinner. This is where I rely on Stouffer's, especially their delicious Family Size Stouffer's Lasagna.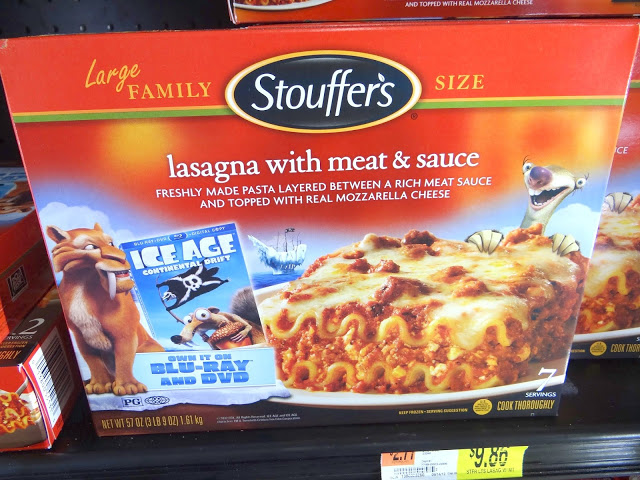 I went shopping at Walmart and prepared a fun filled meal. Then after the meal, I was going to surprise Hayley with Ice Age 4, which just got released on 12/11. I knew that dinner and a movie would be a nice break from the hustle and bustle of the holiday season. Hayley is also a Ice Age fanatic- Ice Age 2 was the first movie she has ever seen so this would be an extra special treat for her! I have to admit, I was looking so much forward to our family date night with some yummy food and a great movie!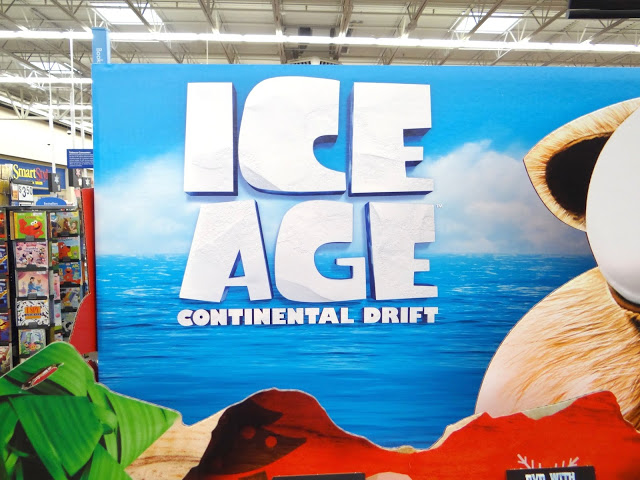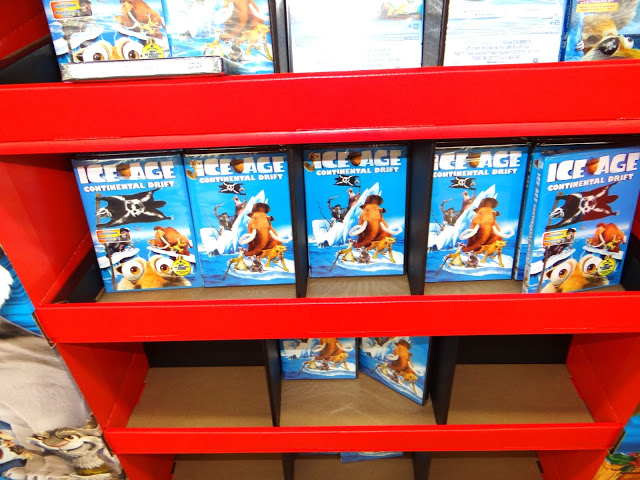 At Walmart, I picked up the Family Size Stouffer's Lasagna package. I knew for a family of four, this would be ample food to feed all of us. My husband is also a full fledged Italian and loves the way Stouffer's lasagna tastes. We regularly keep it in our freezer! Just so happens that on the package of the Family Size Stouffer's Lasagna, there is an coupon offer for a free bag of Wonka's candies when you purchase the Stouffer's Lasagna plus Marzetti New York Brand Texas Toast. I thought to myself I must purchase the New York Brand Texas Toast, because what movie night is complete without some yummy candy! You can see my path to purchase all my yummy food items here: Google Plus. After I stocked up on the Family Size Stouffer's Lasagna, New York Brand Texas Toast, Wonka Candy, I headed over to purchase Ice Age 4! Once I had all my items in my shopping cart, I headed home to begin preparations for a great family fun night!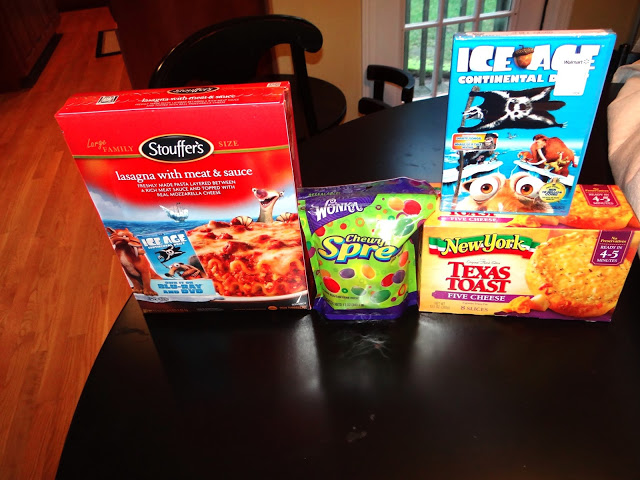 I put the Stouffer's Lasagna in the oven along with the Marzetti New York Brand Texas Toast. Already being a huge advocate of Stouffer's Lasagna, I knew how good it tasted. It is pure cheesiness and delightful taste in every bite. Hayley and Zane, who are the two pickiest eaters on the planet, throughouly enjoyed eating the lasagna. As Hayley said, "Mommy…This is so good."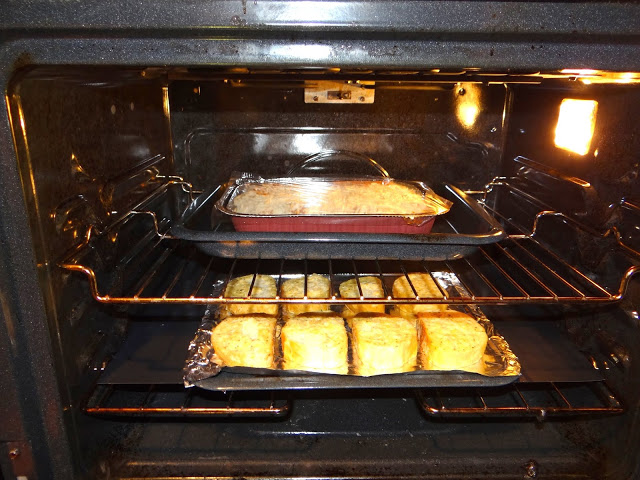 Our family never tasted New York Brand Texas Toast before so we were excited to see what it is all about. We put it in the oven and in no time at all, we had piping fresh bread! It is so soft on the inside and crispy on the outside-just the way I like it! I added the Texas Toast alongside the lasagna, and our family sat down to a fresh, easy, and wonderful meal with little effort by me. I have to admit, food that tastes great without me having to spend hours in the kitchen is certainly a win for me!
The whole family really enjoyed the special #time4famly dinner. It got huge thumbs up from all members of my family.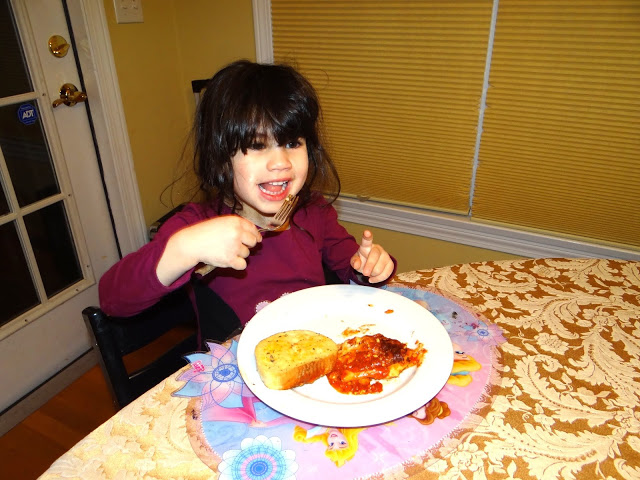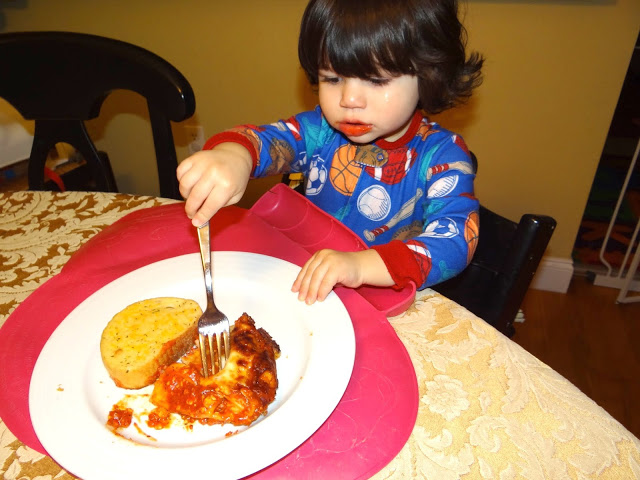 After we were done and full, we retreated into our family room and watched Ice Age 4! When we started the movie, I put the Wonka candies in a small bowl for Hayley so she could enjoy it during the showing of the movie. It was her first time eating Wonka candy and she loved it! I have always been a Wonka fan, from the time I have seen Charlie and the Chocolate Factory. As I thought, Ice Age 4 did not disappoint. It is just so cute! It is a must see if you have a little Ice Age fan in your life!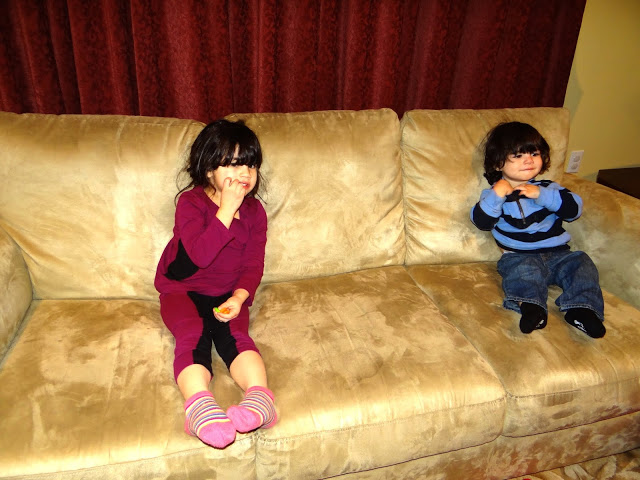 We had a fantastic movie and dinner family night. It is just so relaxing to take time from my busy holiday  schedules to truly enjoy family. What better way to do this than by having that special family night and just enjoying each others company. Be sure to check out the Family Size Stouffer's Lasagna, Marzetti New York Texas Toast, Wonka Candy, and Ice Age 4 at Walmart, to have your own family fun night! Don't forget about that special coupon on the Stouffer's Lasagna for the free Wonka candy when you purchase the Lasagna with the New York Texas Toast!  You can learn more about Stouffer's by checking out their Facebook and Twitter Page. Happy Family Night!
* I am a member of the Collective Bias®  Social Fabric® Community.  This shop has been compensated as part of a social shopper insights study for Collective Bias®  and NESTLE #CBias #SocialFabric