I am so excited because I found a company called Tollytots that specializes in providing an extensive line of girls dolls, accessories, and preschool creations. Tollytots has licensing partnerships with Disney, Fisher Price, and Graco- so they are able to deliver a whole new play experience to young children, with a special emphasis of dolls. Classic Disney Princesses such as Cinderella and Belle and play strollers and cradles from Graco are just some of the great products in their line.
Tollytots mission is to create unique and innovative products that combine classic toys with a leading edge in technology. I know for me when I looked at their selection online, I knew their toys were right up my alley. I feel proud and confident when Hayley and Zane play with trusted, educational, and inspiring toys. I also recently learned that they are subsidiary of JAKKS Pacific toy line, which I love and respect.
Just this year, Tollytots introduced a learning and development line in its preschool line including educational and safe toys from Baby Genius, Rubik's, and Safety 1st. I will be doing a review of the Rubik's line later on this month but I have to say, that if you have a young one, you must check out Tollytots and their recently acquired toy line.
Tollytots recently sent me the My Magical Wand Cinderella. They must of knew that Hayley was princess obsessed because the My Magical Wand Cinderella is right up her alley! When we first received the Cinderella doll, the first word that came out of my mouth is, "Hayley…Look at this Cinderella. I don't think I have ever seen one so big!" I am not sure how tall My Magical Wand Cinderella is but you can see the picture to see how life like Cinderella looks.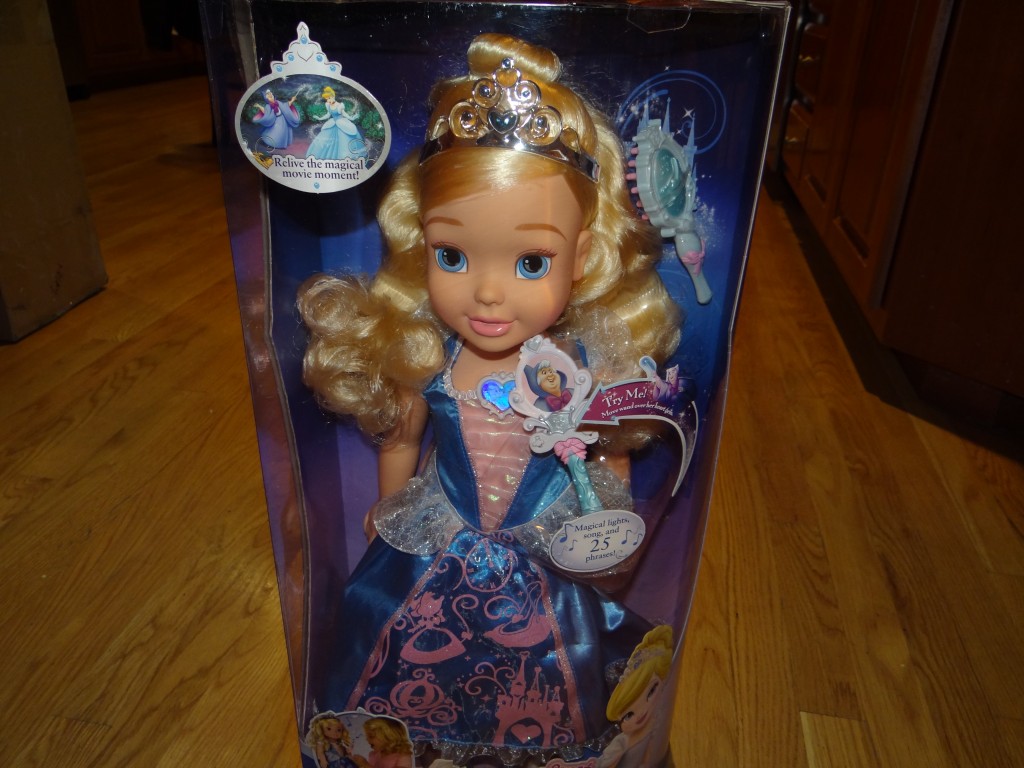 My Magical Wand Cinderella comes with 1 Cinderella doll, tiara, brush, light-up dress,  magic wand, and a pair of glass slippers. The way it works is your child waves the magical wand in front of Cinderella sparkly dress and it lights up, along with singing some of the hit Cinderella songs including, "Bibbidi-Bobbidi-Boo." She also says 15 Princess phrases such as "I believe dreams come true." It truly is so cute!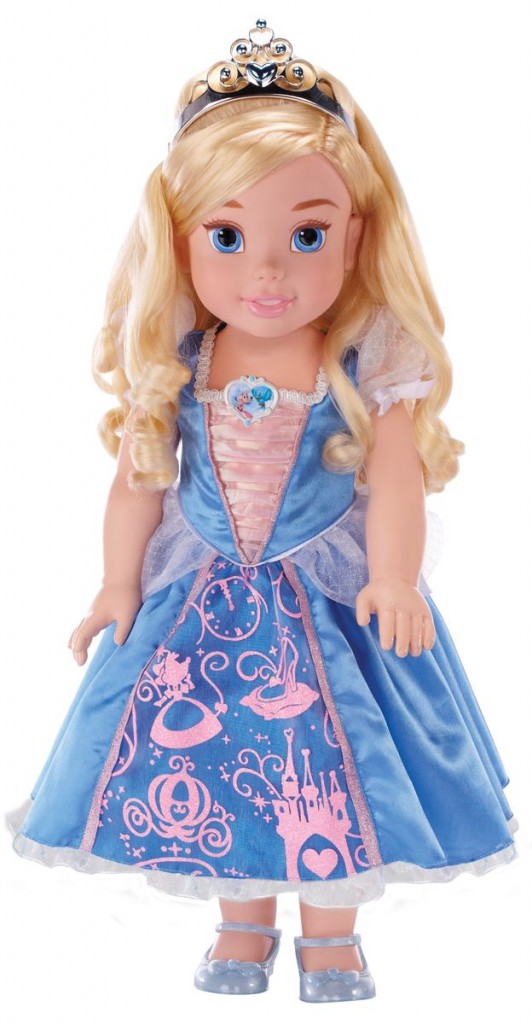 Hayley loves seeing Cinderella come to life when she waves her wand in front of Cinderella. She loves seeing all the lights up to life at the same time as hearing Cinderella sing. Hayley also enjoys taking care of Cinderella and pretending she is having her own ball with her. She loves to brush her hair and get her dressed with her slippers on. We like to reenact the Cinderella ball scene with My Magical Wand Cinderella.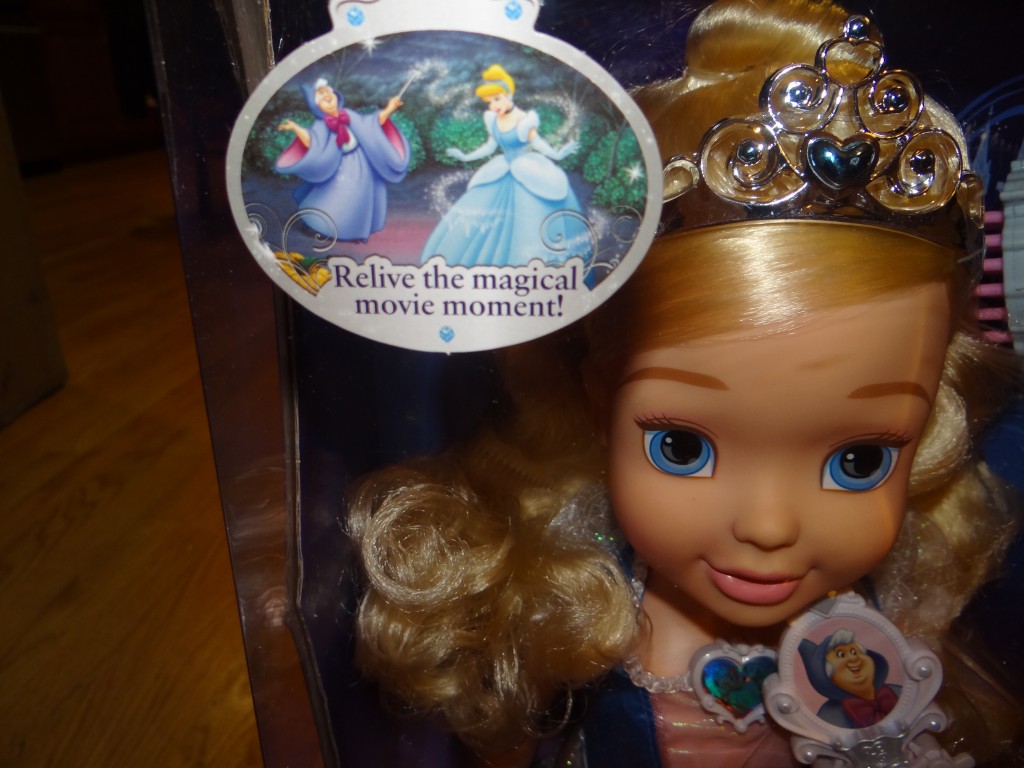 The My Magical Wand Cinderella is A MUST if you have a princess fan in your life! This has to be one of Hayley's most favorite toys and she takes Cinderella with her wherever she goes. My Magical Wand Cinderella retails for $49.99 on Tollytots. This holiday season, be sure to check out Tollytots for a wide array of fantastic kid toys!
Win it: One winner will receive the My Magical Wand Cinderella. This giveaway is run via rafflecopter so press read more to see the actual giveaway. The only mandatory entry is to tell me what other of the My First Disney Princess looks like something you would like from here: Tollytots in the comment section proceeding the post. While the other entries are optional, I highly suggest you fill them out to increase your chances of winning. US only. Good luck.
a Rafflecopter giveaway

*I received the above products for review purposes. As always, all my opinions are my own and not swayed by outside sources.