Being a mom of two little ones leaves me very little time for myself. Most days I have about 20 minutes in the morning all to myself and then perhaps an hour in the evening to relax before I fall asleep. Most of my friends have the same schedule where all of our days are filled with taking care of children. While we all wouldn't trade our lives for anything, we as mommies NEED breaks. I know with my circle of friends we have discussed over and over going to the spa for a much needed pampering day. However, with the way the economy is, most of us can't afford a full day of beauty. However, we all deserve a day of pampering solo without any children! I came up with the perfect option- I was going to have a NIVEA Spa Pampering party and invite some of my close friends to my house for a purely spa day with some awesome NIVEA products.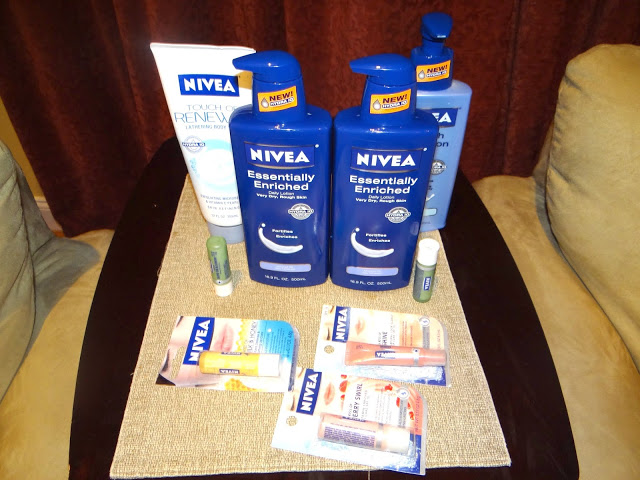 While my idea was great, I needed to actually  implement it by going to Sam's club to pick up some spa products and food. When I walked into my local Sam's club, I immediately headed over to the Health and Beauty department where I saw the new NIVEA Essentially Enriched Lotions. At Sam's Club, these lotions come two in a pack and each lotion had 16.9 FL. OZ. I love buying items in bulk at Sam's because the prices are always so good. This was definitely the case with the NIVEA Essentially Enriched Lotion pack because the total cost was $8.98. What a true score!
I had a lot of beauty products at home to add to the spa pampering day, but I needed food. Sam's Club is always there to help me out in that department. I bought some delicious Lender's pumpkin bagels, fresh mangos, Pure Protein bars, bananas, and paper goods. You can see my full shopping story here: google plus.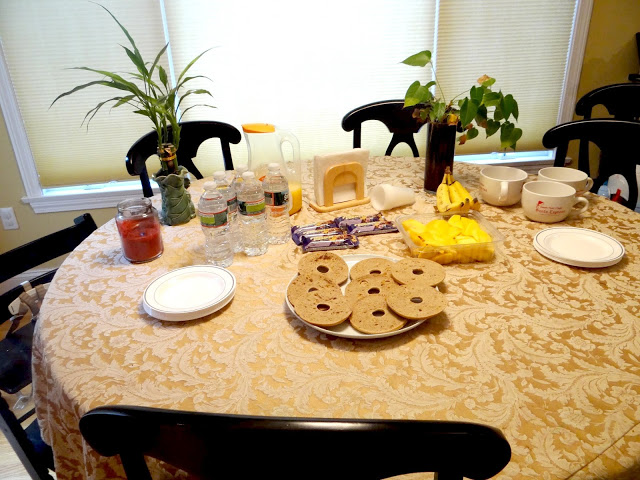 The day of our NIVEA Girlfriend Spa Pampering party was finally here and I was so excited. I made it at a time after drop-off for school. A lot of my friends have children preschool age and older, so it would make a perfect time to have a NIVEA pampering party. In preparation for our NIVEA pampering party, I thought it would be fun to have stations where all my friends could go around and have individual treatments done. I had one station dedicated to NIVEA lotions where we could all do mini massages on each other and see the full effect of NIVEA on our dry skin, another station for manicures with NIVEA hand cream, a third station for makeup application, and final station for hair. I thought it would be fun for every one to go to each station for some pampering.
My friends arrived one by one and after a quick bite to eat, we headed to each station.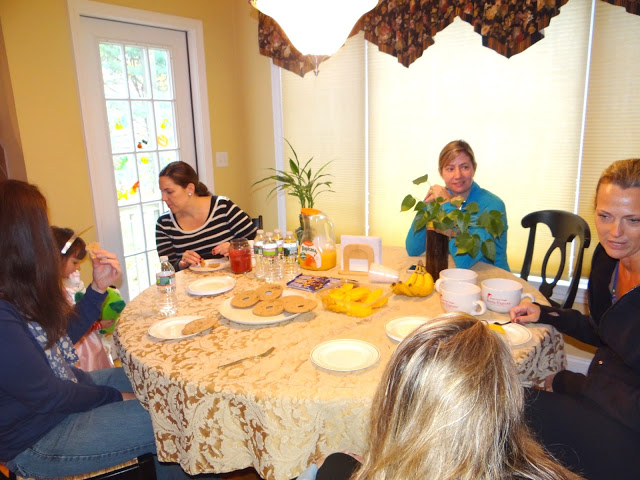 First, they stopped at the NIVEA product pampering station. At this station, they got to test out the NIVEA Essentially Enriched lotion all over their bodies. This daily lotion is used to help with very dry and rough skin. Everyone gave the NIVEA an A+! They also remarked that is smelled great. They used it on their hands, their feet, and parts of their bodies where it becomes dry such as the elbow region. Mini massages were done and everyone had a blast. Each girl was also sent home with a NIVEA lip care product which they also loved for some smooth lips.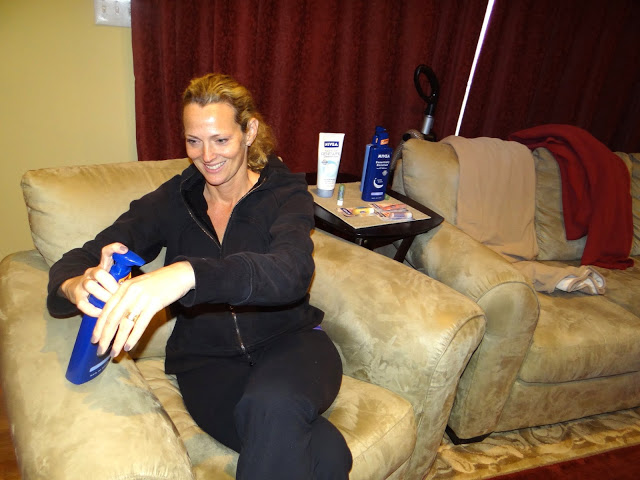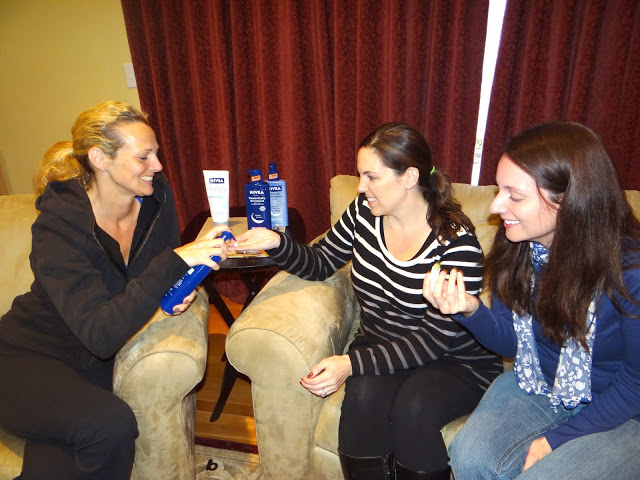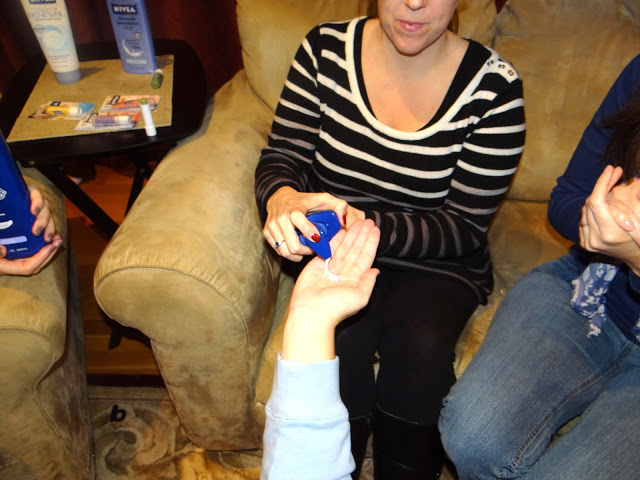 After the NIVEA lotion station, they headed to the nail station where they got their nails painted and were able to use the NIVEA hand cream. Again, they loved how smoothly the NIVEA hand cream went on and remarked how it made their hands feel perfect- not too greasy, not too dry!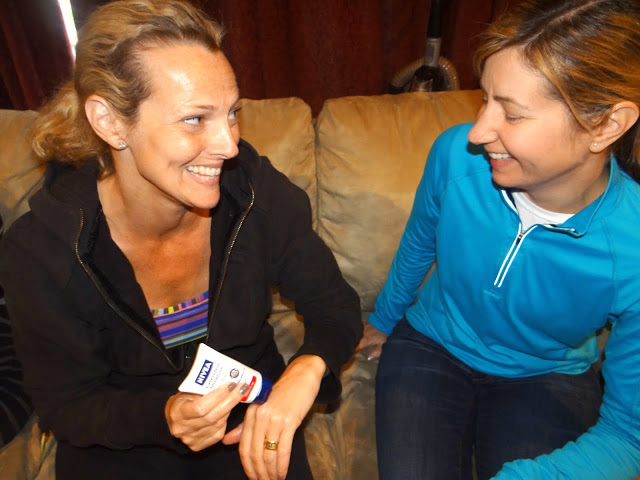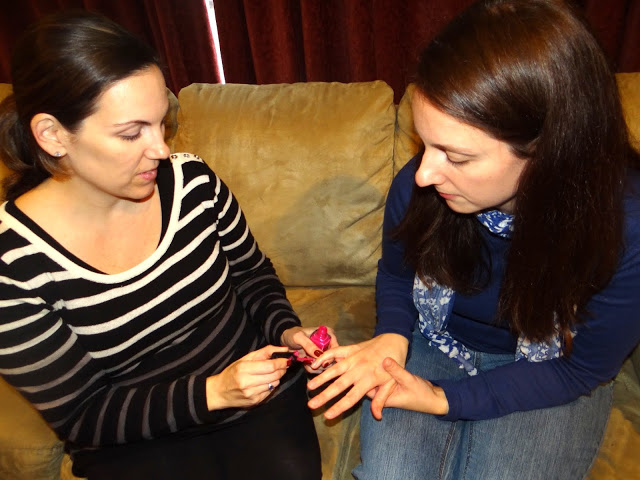 Our third and fourth station, the girls were able to get their hair and makeup done. My good friend is a makeup artist so she gave a few beauty tips along the way. We had so much fun getting our hair curled and our face beautified.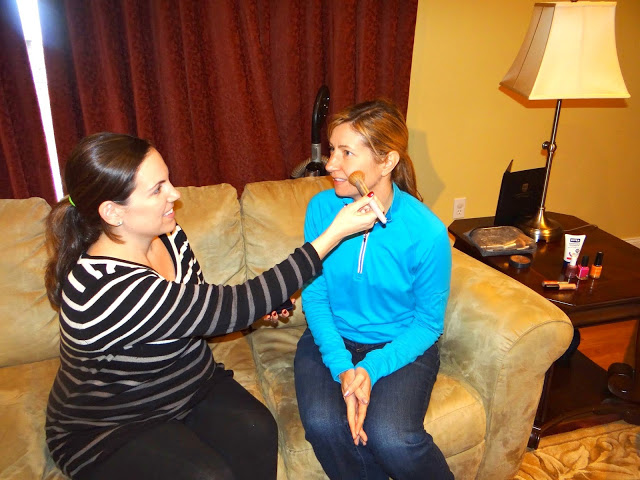 We had such a fun NIVEA spa pampering day! I truly think I am going to make this a monthly occurrence because it all made us feel human again! With kids, most days you run around with your sweats on, hair tied back, and no makeup on! It was so great for all of us to get pampered. NIVEA lotions were a sure hit of our party!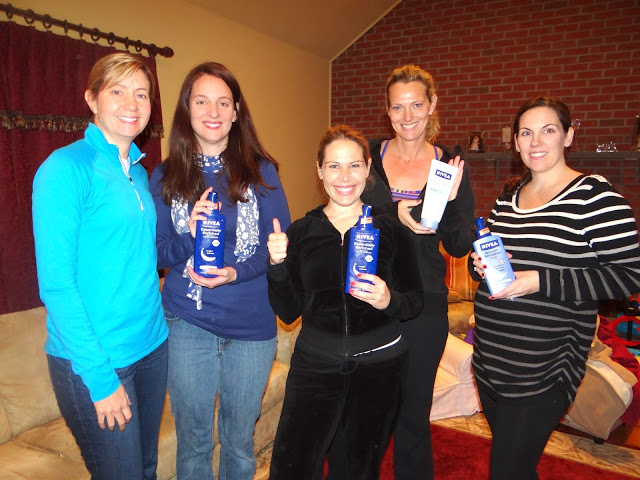 Be sure to follow NIVEA on Facebook/Twitter to learn more all about their exciting products! You can also see more fun suggestions on having your own NIVEA spa pampering product on the #NIVEAmoments pinterest board.
"I am a member of the Collective Bias™ Social Fabric® Community.  This content has been compensated as part of a social shopper insights study for Collective Bias™ and Beiersdorf for NIVEA.  #NIVEAmoments #CBias #SocialFabric"