My husband and I are huge sports fanatics. We watch every imaginable sport on television including baseball, softball, football, and hockey. Both of us are also avid sports players. My husband and I have both played tennis since we were 5 years of age. My husband also was an excellent hockey player back in the day. We knew once we had children, we wanted to get them involved in sports. Not only are sports a great way for kids to have fun, but it also teaches them important lessons such as working together as a team.
When Hayley was two and a half years of age, we enrolled her in the local soccer program in our town. She and I were both excited when the first practice was set. We arrived at the soccer field and she was ready to start. They started out with basic soccer drills for the first few practices. Then came the big game day, which was set for 3 weeks after their first practice.
Hayley was put in the game but she was so young, that she didn't really understand the game. We tried explaining it to her but at that age, it is hard to understand. That is when she walked off the field and told me that she couldn't play soccer. When I asked why not, she replied that, "She felt bad when someone took the ball from her". I told her that was how soccer was played but she just cried telling me that, "This was not nice for someone to do". Tears then flooded in my eyes and thankfully I had my packet of Kleenex in my pocket to stop my tears. It was such a sweet and naïve remark for a 2.5 year old to say.
We then went back the following week after we rehearsed just how soccer was played. She was nervous to go back and scared to get back on the field. She is very little in size and was nervous of all the big players that were on the opposing team. I gave her a little push and guess what happened- she scored the winning goal of that game! This time, I had to give a Kleenex to my husband too, as we both were crying tears of joy. I was just so proud of her and her confidence she exhibited that day. I told her that if she believes she could do something, she will get through anything in life! It certainly worked that day!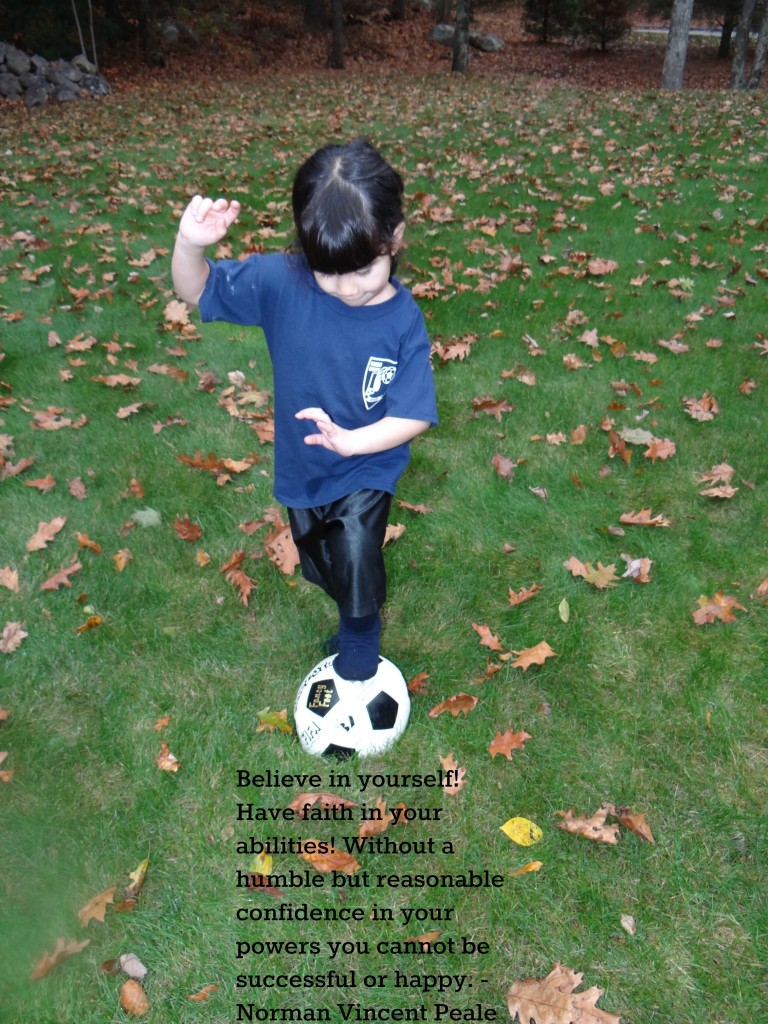 Get a Kleenex custom oval BOGO until 11/15/12, just use the code PLAYOFFS at checkout on the MyKleenex site. I was selected for this opportunity as a member of Clever Girls Collective, and the content and opinions expressed here are all my own.