I have to admit, I am a huge cereal girl! I have been this way since I was a baby and now have spread my love of cereal onto my children. One of my favorite brands of cereal is Kellogg's because I know that they only use simple and wholesome ingredients to make their cereals. As a dentist, I NEVER buy those sugary cereals for my kids. Sure, they might throw a tantrum in the supermarket for the "non-healthy" cereals once in awhile, but it will never enter my house. I truly believe in buying only cereals that are healthy for my kids and provide essential nutrients. I do not want a cereal that has additional preservatives or has some foreign ingredients I don't recognize- I just want a pure cereal for my family. That is why, as a mom of two, I always stock up on Kellogg's cereals.
Kellogg's cereals come from the simple ingredients of rice, wheat, corn, and other grains. The delicious Kellogg cereals including Kellogg's Raisin Bran, Kellogg's All Bran, Kellogg's Corn Flakes, Kellogg's Rice Krispies Original, and Kellogg's Rice Krispies Gluten Free cereals are all made of seven ingredients and under, include minerals and vitamins that are essential for healthy well being, and all start with the goodness of a single grain! Kellogg's philosophy is simple in that they promise to Start Simple, Start Right. They pride themselves on making this promise by keeping their foods as pure as possible by providing their cereals from Seed to Spoon. You can see just how they do this with the info graphic  and videos below. In essence, local farmers are harvesting grains and these grains (such as wheat, rice, corn) that are incorporated to make the wonderful Kellogg's cereals seen at your local Supermarket.
Breakfast is the foundation of starting a good day right and I feel 100 percent confident knowing I am making the correct choices in my breakfast cereals. While we did get sent some samples of the Kellogg's All Bran, Raisin Bran, Rice Krispies Original, Krispies Gluten Free, and Corn Flakes, I regularly have all of these Kellogg's brands in my pantry at all times. Hayley and Zane have grown to truly love them and ask for them all the time now. Hayley's favorite is Kellogg's Rice Krispies, while Zane's is Kellogg's Raisin Bran. As for me, I truly like all of them, but if I had to pick I would say Raisin Bran as well.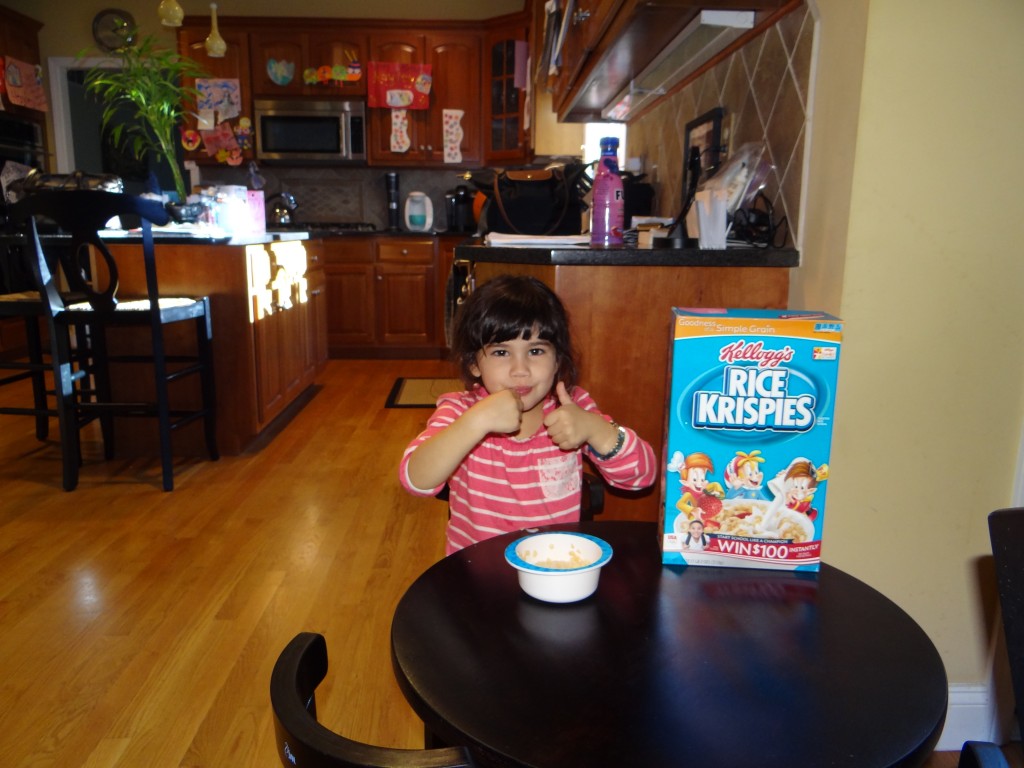 I remember when I was in dental school and every single morning, I would have a bowl of Kellogg's Raisin Bran. I don't think a day went by when I didn't have my bowl of Raisin Bran with a banana. I have continued to the tradition now 10 years later, and have added on my children to partake in eating a bowl of Kellogg's cereal everyday. Knowing that they are eating a healthy cereal that is made from a simple seed, and then made into a healthy cereal that I can eat, means a lot to me as a mom. I hate having them eat any junk food (at least I try not to), so I am glad they have started to truly love eating Kellogg's. They eat it all the time now and Zane even requested his snack yesterday as "Mama..Ray Bray".. Which translates to Raisin Bran! I love that he is requesting Raisin Bran.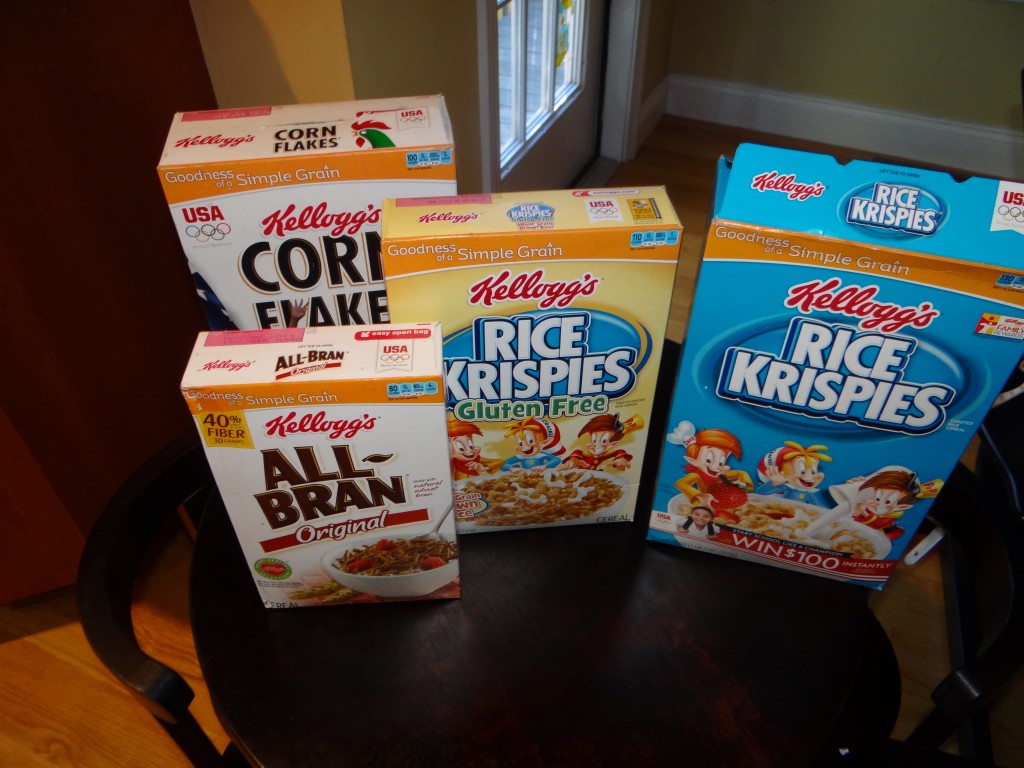 Next time you are at your local supermarket, check out the Kellogg's cereals including Raisin Bran,  All Bran, Corn Flakes, Rice Krispies Original/Rice Krispies Gluten Free– Start your day with a wholesome and nutritious breakfast!
*I participated in a campaign on behalf of Mom Central Consulting for Kellogg's. I received sample products to facilitate my review as well as a promotional item as a thank-you for participating.