A few weeks ago, I told you all about the #Itcanwait campaign. Basically this campaign, involves each of us taking a pledge to not drive and text at the same time.  I, personally think this campaign, should be reached and signed by millions across the world. Why not just wait to make that important text till you are safely home in your house? Why risk your life and your passenger lives?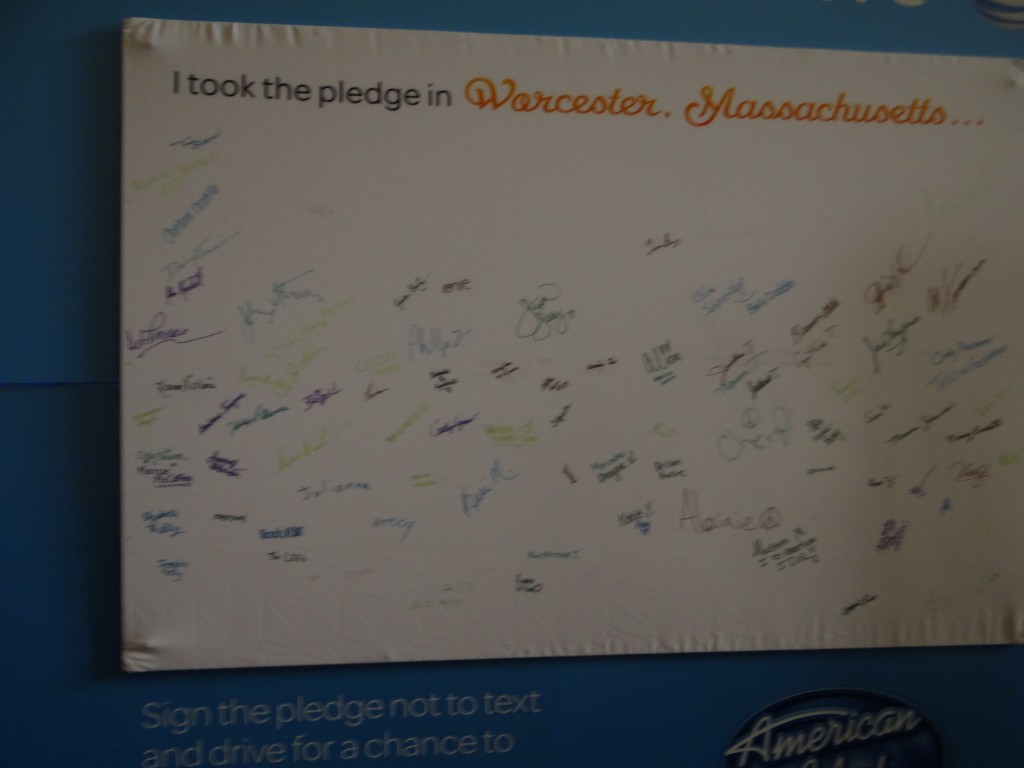 The #Itcanwait campaign was recently signed by millions at all the American Idol stops across the country. AT&T was sponsoring this campaign at American Idol and urging fans at the concert to sign the pledge to not text and drive.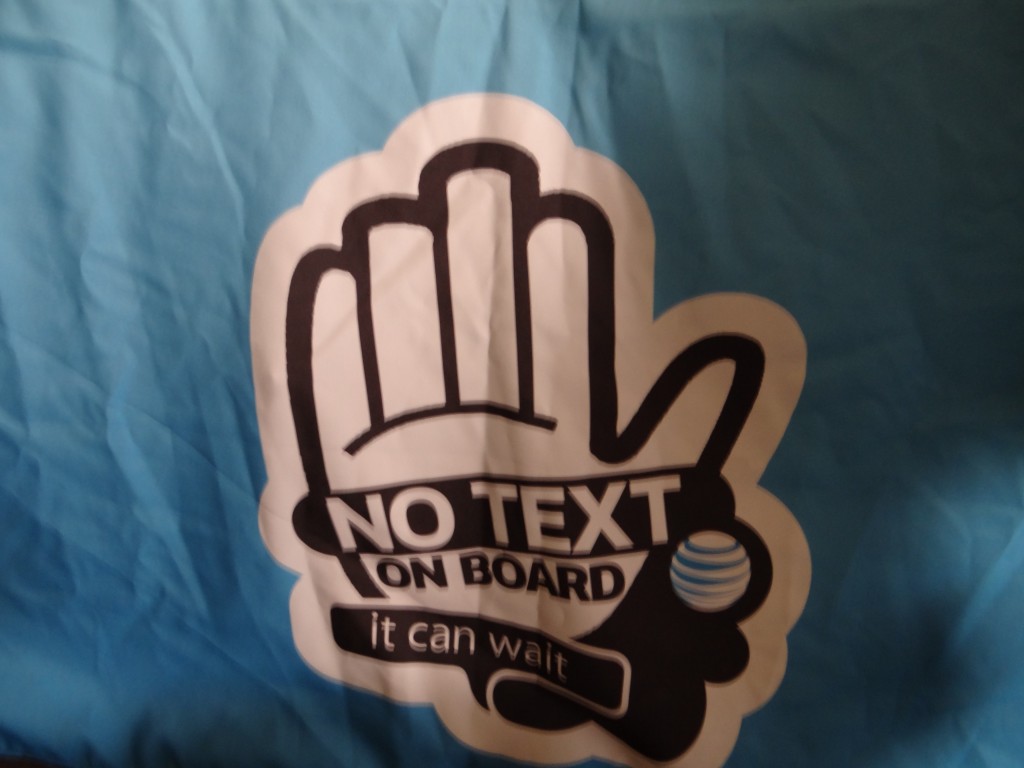 While I immensely enjoyed the American Idol show in Worcester, Massachusetts a few weeks ago, I enjoyed more seeing all the amazing people actually sign the pledge. We arrived early to do a meet and greet and was told all the Idols took the pledge prior to going on tour. When I finished the meet and greet, I went on to see the actual set up of taking the pledge. They had a big whiteboard to sign your name once you took the pledge. It took all of two seconds and felt so good doing something I know is not only important, but will save lives. Imagine if we all took the pledge and think of all the accidents this could prevent. It is truly worth it- I encourage each of you to take the pledge here: #Itcanwait.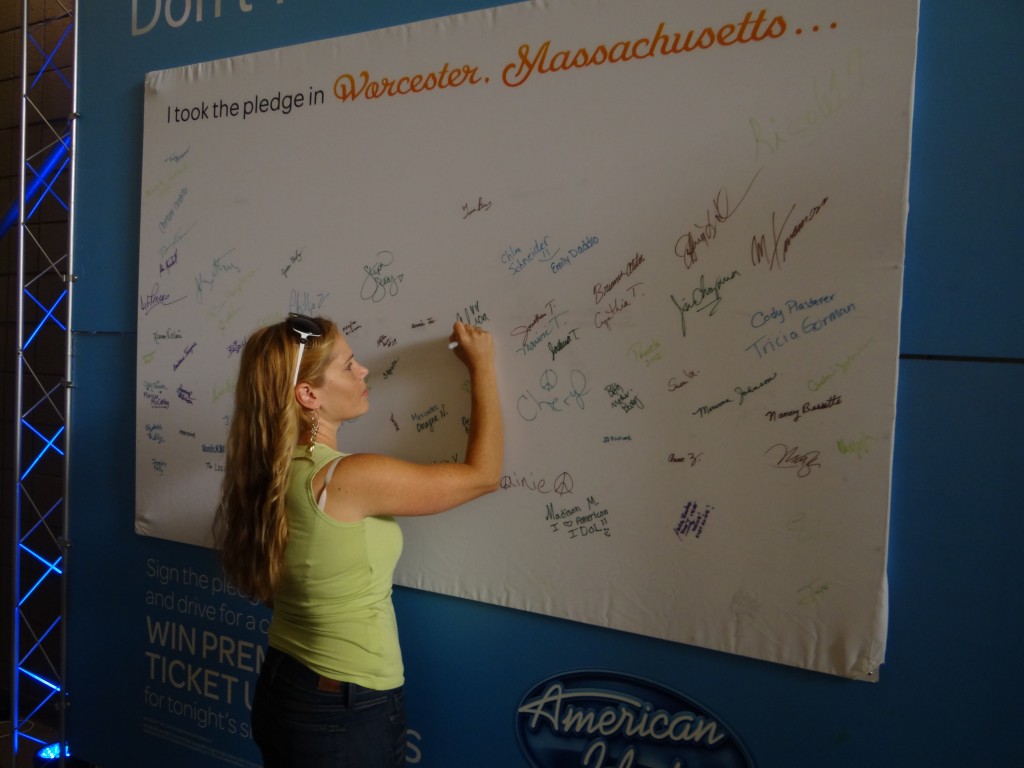 As for the actual show, it was incredible! I am an avid fan so it was really neat to see the true talent of the American Idol stars come to life right before my eyes. I was dancing and signing along for a whole two hours. I will never forget that night! If you have not seen it, hurry up and check to see if it is coming to your area. I do know the tour is ending soon, but stay tuned for the January 2013 premiere of the new American Idol with brand new judges. I know I will be watching.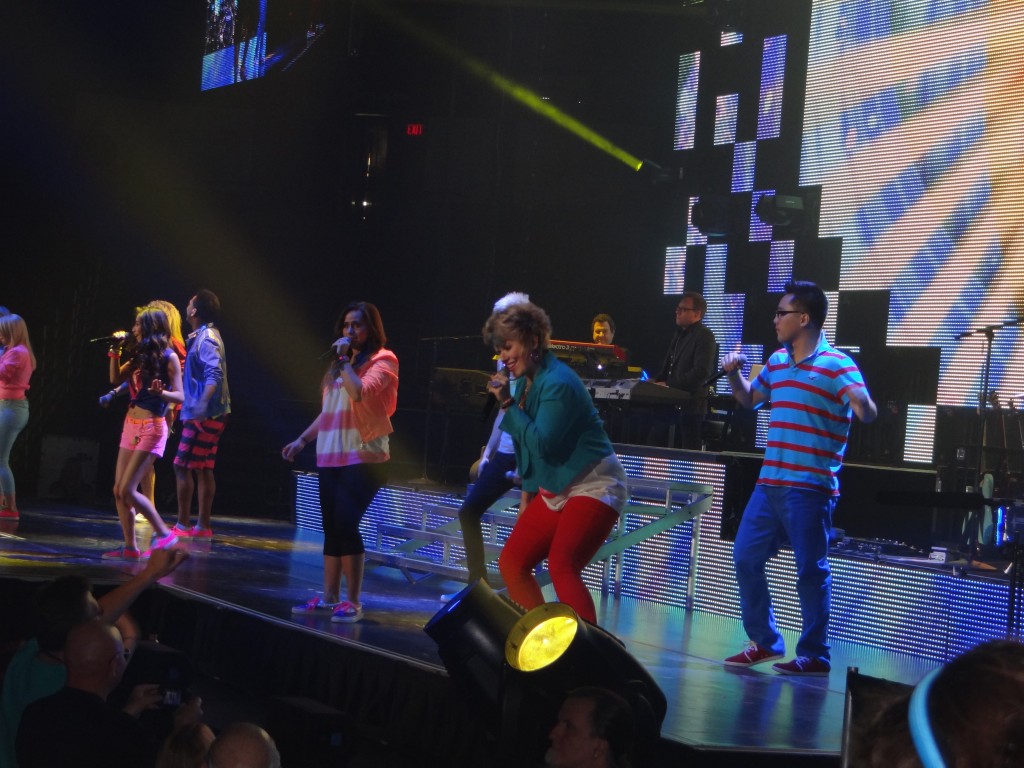 *I received tickets to see the American Idol tour from the PR firm working on the campaign. Thanks to them and AT&T, for supporting an amazing campaign. As always, all my opinions are my own and not swayed by outside sources.