I married an Italian guy who just LOVES his pasta. Admittedly I was not much of a pasta lover till I met him. However, when we got married, I quickly realized that pasta was a staple at our house. If you ask him, what is his favorite brand of pasta, he would quickly respond -Barilla! Barilla is Italy's #1 brand of pasta! We have Barilla pasta in our house stocked up whenever we want to make it. My daughter also eats three dinner items (although we are working on this)- meatballs, grilled chicken, and Barilla pasta. Since we love Barilla so much, I was excited to learn that they now make Barilla Microwaveable Meals that could be ready in 60 seconds. Is this too good to be true?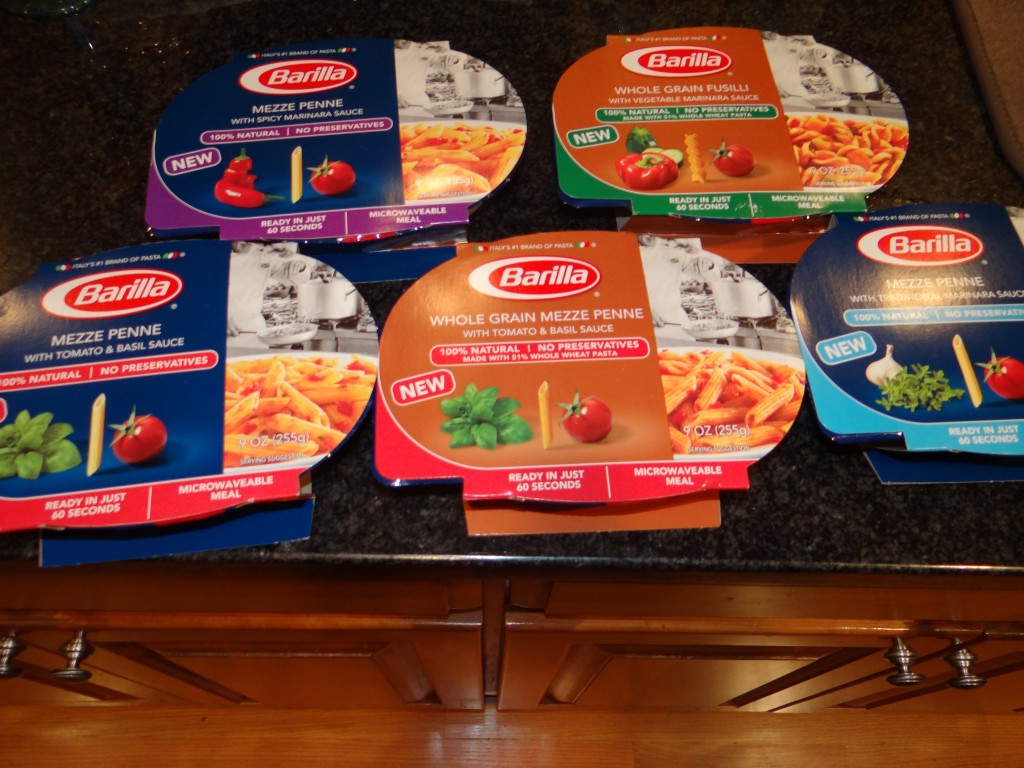 Since meeting my husband, I am a huge fan of Barilla now too. I recently began bringing Barilla meals to lunch with me. As a dentist, a lot of times, even though I have a set lunch time schedule,  I end up doing other things and not concentrating on my lunch. I also don't have the time to pack a regular lunch as I need to get 2 kids ready for the day, bring them to school, and still have time to get to work. I usually end up eating unhealthy snacks and not having a true lunch. This is a bad combination because at the end of the day without eating a good lunch, I probably accumulated upwards of 1,000 calories without even having one solid nutritious food. I no longer have this problem with Barilla now. I bring the Barilla Microwavable meal with me, pop in the microwave for 60 seconds, and can sit down to a piping hot, healthy lunch. No more not being satisfied and rushing!  These meals make it so easy for me to actually enjoy my meal. The best part is they are actually fresh meals as they have a shelf-stable life for a full 12 months. That means I can readily store them in my drawer, and never have to freeze or refrigerate them prior to opening.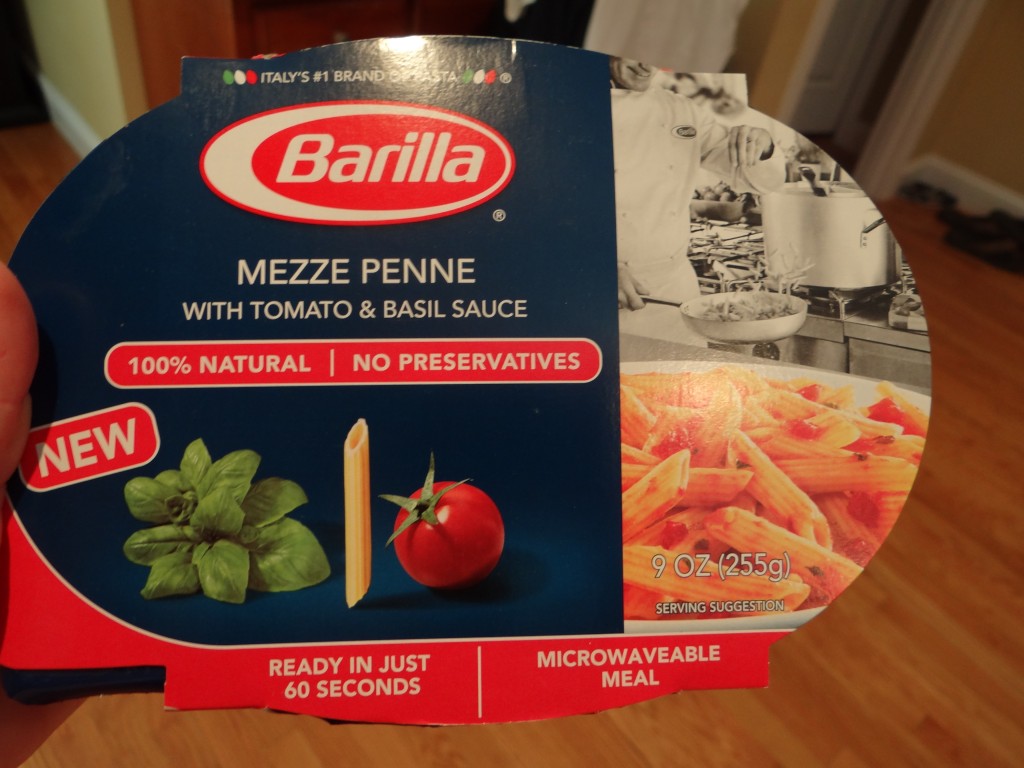 The Barilla meals come in 5 different varieties including Whole Grain Fusilli with Vegetable Marinara Sauce, Whole Grain Mezze Penne with Tomato and Basil Sauce, Mezze Penne with Spicy Marinara Sauce, Mezze Penne with Tomato and Basil Sauce, Mezze Penne with Traditional Marinara Sauce. All of these meals are healthy in that they are all 100% natural and contain no preservatives. When reading the ingredients on the label packaging, there is nothing listed that is remotely bad for you! They are also only about 320 calories per meal (varies depending on package) and 5 grams of fat!  They  have a good source of fiber, Vitamin A, and iron. Each meal has between 9-11 grams of good protein.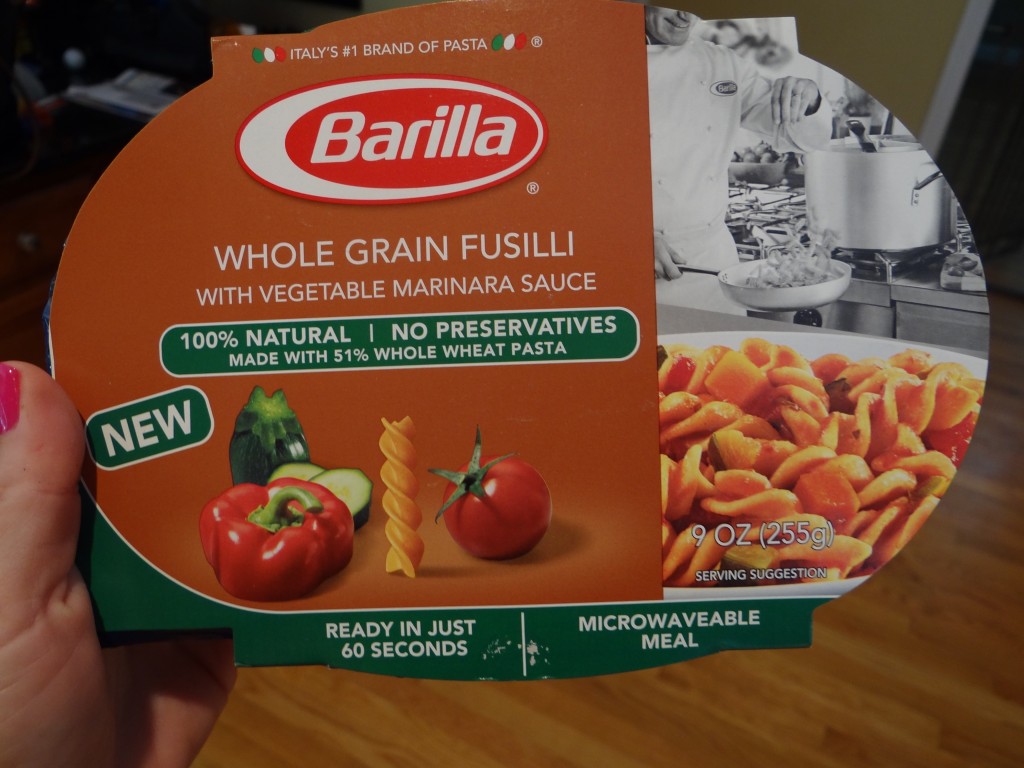 They taste amazing. Honestly, they taste just as good as the regular Barilla pasta I make at home. I was also concerned that the pasta and sauce would not gel with the right constancy because it is from a package, but this was not the case at all! On the packaging, it says you can add 1 TBS of water to make the pasta softer and then microwave for an additional 30 seconds. However, with the 60 seconds that they recommend you cook it for, I found the pasta to be just perfect!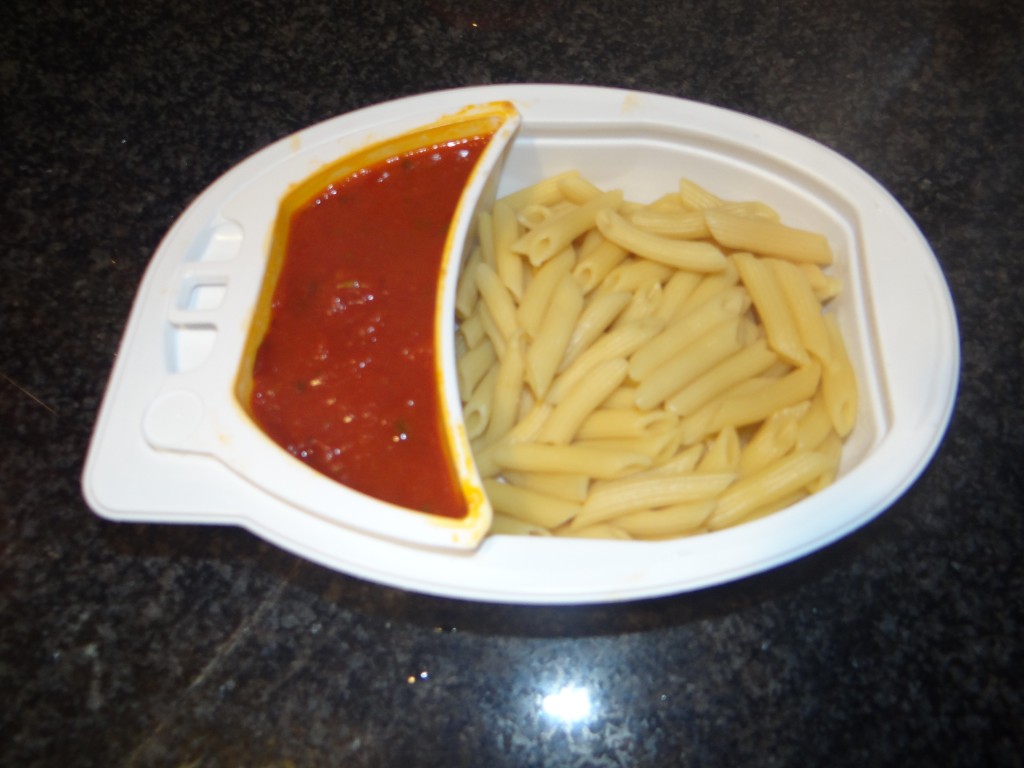 As a mom of two, I want to make sure we are all sitting down and eating healthy, nutritious meals. Some nights are tough and I just don't have the time, to make a full meal. Rather than go through a fast food place, I simply make the Barilla Microwavable meals in the microwave. They provide a healthy option to my whole family. Barilla brings you the high quality, all-natural meals your family has loved for generations and fits them into your fast paced lifestyle. Thank you Barilla!
Be sure to check out the Barilla website for a coupon to try the Barilla Microwavable Meals for yourself and learn more about the actual meals. You can also visit their Barilla Facebook page for additional Barilla information.
Giveaway: One winner will receive 5 Barilla coupons which will allow you to have 5 free Barilla Microwavable meals! You can have a full 5 days of dinner meals for yourself! This giveaway is run via rafflecopter so click continue reading to see the actual giveaway. The only mandatory entry is to tell me which Barilla meal sounds to be the most appealing from the 5 varieties I mentioned above, in the comment section proceeding this post. While the other entries are optional, I highly suggest you fill them out to increase your chances of winning. US only. Good luck!
a Rafflecopter giveaway

*I wrote this review while participating in a blog tour by Mom Central Consulting on behalf of Barilla and received product samples and a promotional item to thank me for taking the time to participate