According to the Consumer Product Safety Commission, thousands of young children are killed or seriously injured from falling out of windows each year. With  the summer months and fall months coming upon us, many leave our windows open and not even realize the potential harm if children get wind of the windows being open. I know for one, in the fall months, I leave my windows open as I don't want to use the AC but I love the fall breeze.  To help prevent these tradegies, KidCo invented two amazing and must have products- the KidCo Mesh Window Guard and the KidCo Window Stop.
KidCo Window Stop:
The Consumer Product Safety Commission, recommends safeguarding with window guards or window stops. Window stops are used to help prevent windows for being open more than 4 inches wide. Kidco is the world's leader in kids safety and came up with the best window stops out there.
By mounting 4 inches above the window sash, the Kidco Window Stop is designed to provide a stopping point at which a window can be opened.  It provides a safe opening allowing ventilation but NOT large enough for a child to accidentally fall through.  If a larger opening is ever desired, the Window Stop simply rests on the side sash.  After closing the window the Window Stop automatically resets, as is required by ASTM safety standards.
It can be used on single/double hung or sliding windows.  It controls the height of the opening on single or double hung windows or width of openings on sliding windows. This product is essential to help control window opening height/width in order to prevent children from playing with/falling out of open windows. It doesn't matter if you live in a high-rise building in a city or a rural house with one story, kids will be apt to play around near open windows. Why not protect your children!
KidCo Mesh Window Guard: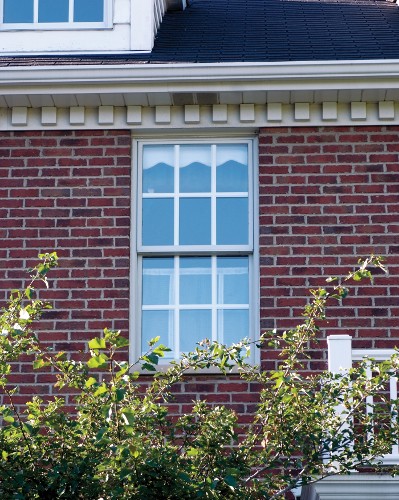 Until recently the only type of window guards manufactured to help keep children safe from window falls was a metal bar structure.  The problem with this type of window guard is that it promotes climbing as it is designed in a horizontal fashion, mimicking a ladder; and it's unsightly from both an interior and exterior view.
The KidCo Mesh Window Guard came to the rescue and figured out the perfect product to help prevent this unnecessary tragedy from happening. The main design is to assure children's safety.   The outer frame is constructed of heavy gauge tubular steel that expands to fit windows 26" to 40" wide.  It is mounted to the wall or window frame by quick release hardware, enabling removal in a matter of seconds if an emergency arises.  Attached to the metal frame is a high-strength mesh that prevents climbing as it appears as a secondary window screen.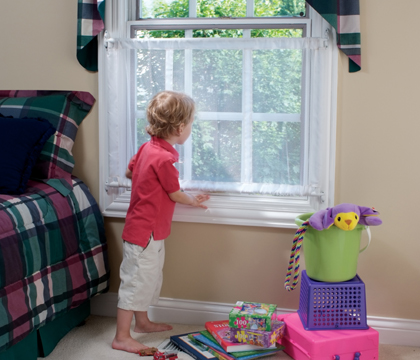 The great mesh design helps it blend with existing window treatments, ensuring a safe window environment that is still attractive to home owners and visitors. I have saw some window guards that are unsightly looking and completely didn't mesh with the window. With the KidCo Mesh Window Guards, they blend right in with the windows (no metal bars)  so it looks fantastic in the house, and will protect your children. What can be better than that.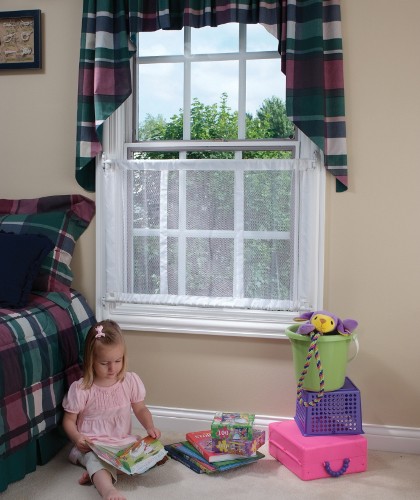 The versatile mounting style allows it to be used on single/double hung or sliding windows. It will deter your child from playing with or falling through an open window. With the fall months upon us, I highly suggest you buy the KidCo Mesh Window Guards and Window Stops. Why not have a piece of mind when your kids are playing near a window. I know I personally feel so much safer! Thank you KidCo!
Win it: One winner will receive the KidCo Mesh Window Guard and the KidCo Window Stop. This giveaway is run via rafflecopter so click continue reading and make sure you fill out the rafflecopter. The only mandatory entry is to tell me another KidCo product that looks great to you in the comment section proceeding this post. While the other entries are optional, I highly suggest you fill them out to increase your chances of winning. US and Canada. Good luck!
*Thanks to KidCo for supplying me these products to review. As always, all my opinions are my own and not swayed by outside sources.