Hayley is so excited because she has a new friend and her name is Sloan. She is one of the adorable doll collections from the Gund toy company. Gund is known for making the cutest soft plush animals and now they are extending their collections to include dolls.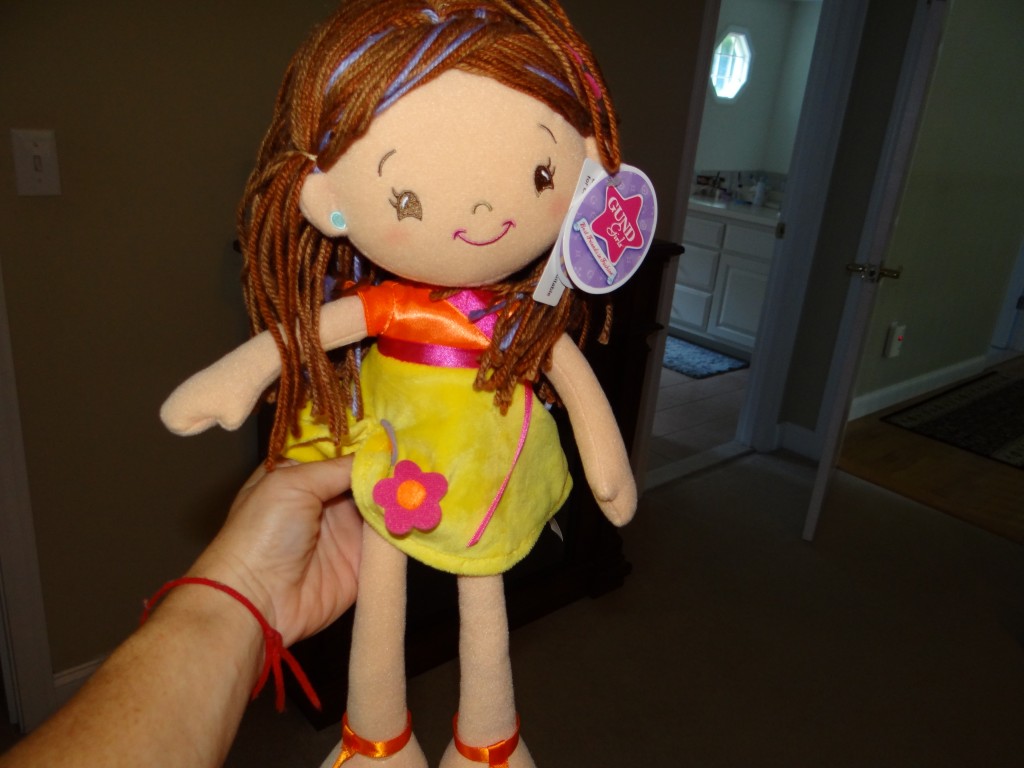 Hayley and her Gund doll, Sloan, do everything together these days. When Hayley goes to school, Sloan goes with her. When Hayley goes to sleep, Sloan goes to sleep too. They are best friends. Sloan is so cute in that she has her own personality and look! She is a 17 inch doll with super cute clothes and hair!  Hayley has been asking me to put colored strands in her hair just like Sloan, so we resorted to getting her a feather. Sloan is known to be a surfer girl who loves hanging out with her friends at the beach. She is known among her friends to be a "hippie chic." Her clothing is super vibrant and Hayley can always keep her eyes on Sloan just from her clothes! She is known to wear a yellow dress with bright orange shoes. Her clothes can come off and be shared with all her other Gund friends.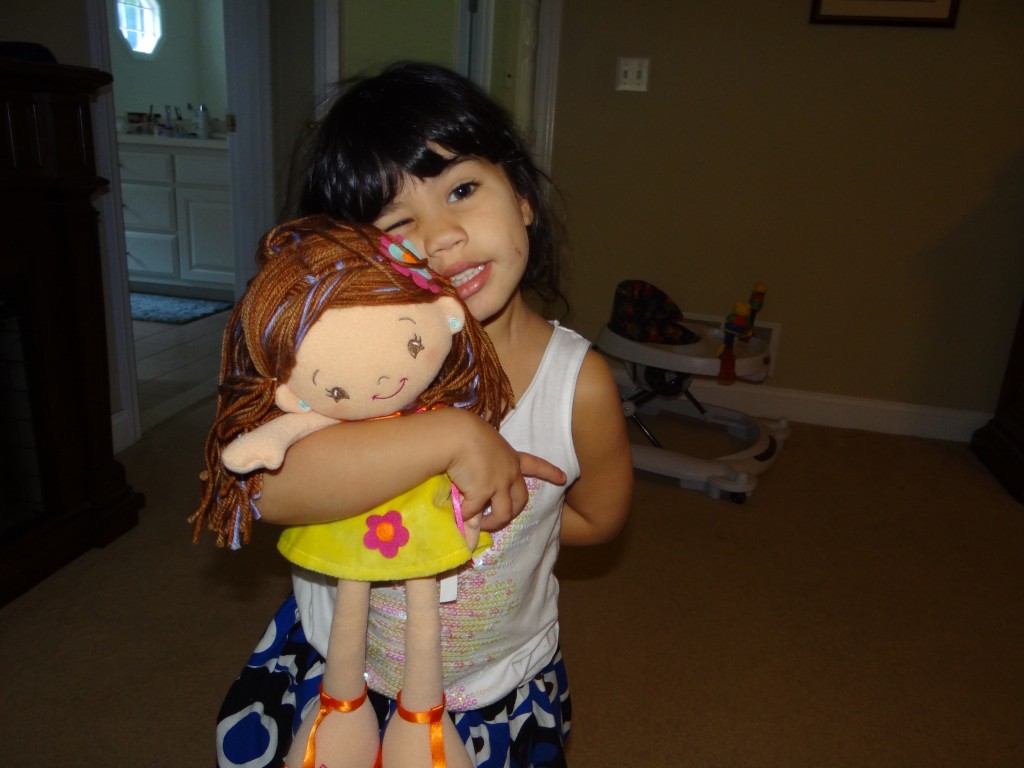 Sloan is just one of the Gund dolls. Each Gund doll is just gorgeous and a stand alone beauty. Sloan's friends are Brooklyn, Deedee, Emma, Susie, Kiki, and Addy!  Each also has their own personality and style. All of the dolls are  made of great quality and will last through the years. I have to admit, these dolls are really so pretty. I have seen so many dolls that are not the most appealing, but these dolls live up to the test! The best part is these dolls are only $30.00. I am fully planning to get Hayley another one for the holidays this year. As Hayley says, "Sloan needs a friend" and I have to agree with her!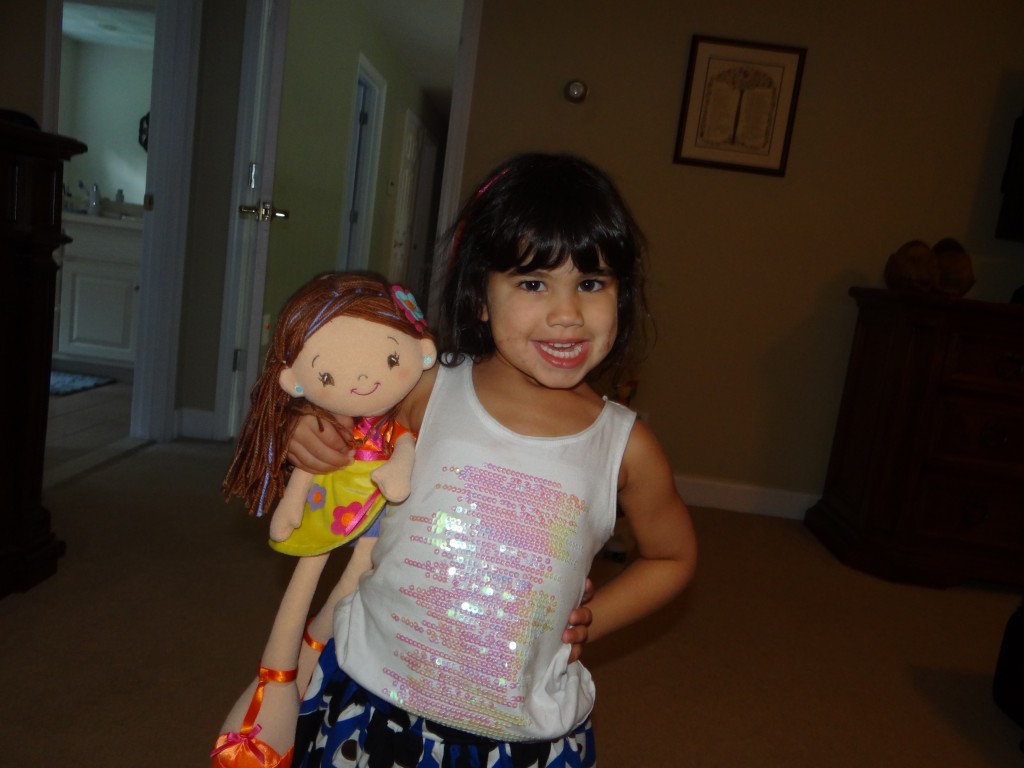 Buy it: You can buy any of the Gund girl dolls at their site: Gund.
Win it: One winner will receive their very own Gund girl. This giveaway is run via rafflecopter so click continue reading to see the actual giveaway. The only mandatory entry is to tell me which Gund girl you want from the selection here: Gund in the comment section proceeding this post. While the other entries are optional, I highly suggest you fill them out to increase your chances of winning. Good luck! US only!
*Thanks to Child Play Communication and Team Mom  for providing me a Gund doll to review. As always, all my opinions are my own and not swayed by outside sources.