I have told previously how I lost 40 pounds about 9 years ago. When I finished Dental School (shhh..I am not telling my age), I was very heavy and unhappy with myself. It took a very long time and consistently exercising and watching my food intake, but I achieved a significant weight loss. At those times, I had time to sit down and cook myself a nice healthy meal. Everything was fine and dandy until I had children. With two kids under the age of 4 and being a part time working mom, I barely have time to breathe, let alone cook healthy for myself. By the end of the night, I am utterly exhausted and the last thing I want to think about is cooking a meal for myself. Lucky for me, I have been eating Lean Cuisine meals for the last few year at least a couple times a week. When I combine the delicious Lean Cuisine meals with a nice side salad, I have a hardy and nutritious meal. That is how I can write that I have kept off the 40 pounds. I have not gained more than 3 pounds in 9 years. I work very hard to make sure I stay where I want to be weight wise, not only to be healthy, but happy.
Being a huge Lean Cuisine fan, I was so excited when I heard  that they came up with 3 new Lean Cuisine Asian Flavors including Chicken Teriyki, Ginger Garlic Stir Fry with Chicken, and Sesame Chicken. What is even better is they sell all these wonderful Asian style flavors at my local Sam's club. I needed to see this for myself so Zane and I took a ride to our local Sam's club. I was so excited to hit the frozen food section to find my new #FrozenFavorites Lean Cuisine Asian Flavor 6 pack.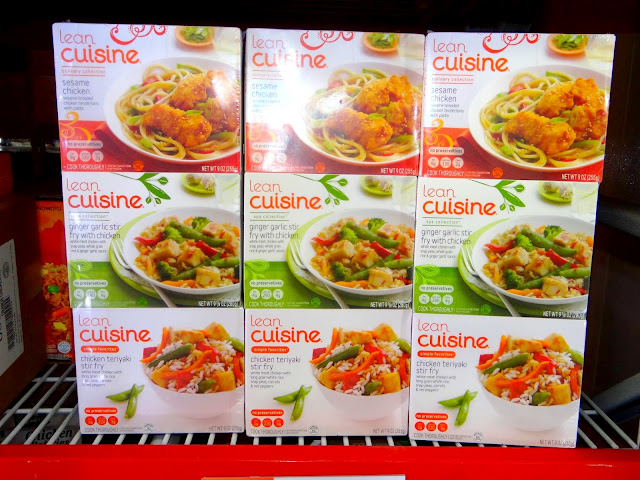 I knew that no matter what I would love these new flavors as I love Asian food . However, the kinds of Asian food I like are sauturated with fat and are downright unhealthy. By buying this new Lean Cuisine 6 pack, I can try 3 different flavors of incredible Asian food in a healthy way. I was so unbelievably excited!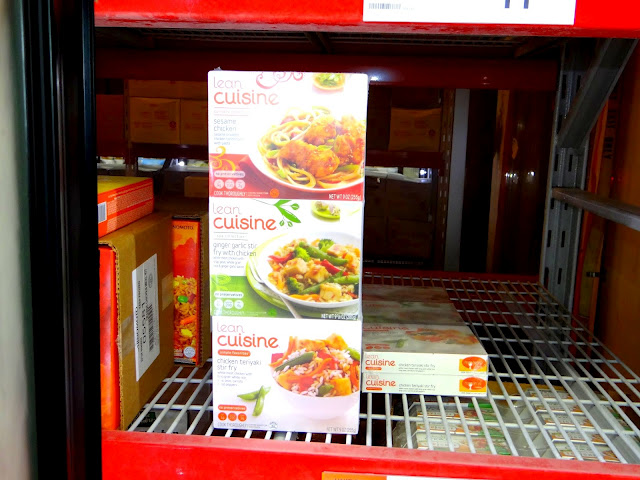 I love the fact that when I go to Sam's, I can buy bulk quantities for the foods I like such as the Lean Cuisines. It is really hard as a mom of two, to do shopping for individual products. I am always running out of certain foods I like and then I need to take a local trip to our daily grocery store, which I usually don't have time for. By shopping at Sam's, I know I will be able to stock up on the foods I like, without worrying I will run out. I usually do a big shopping trip at Sam's twice a month and love those days. I know when I go home, chances are I won't have to run to the grocery store for at least a week or two. Buying in bulk saves me time and energy as a mom.  I also love that being a Sam's member and shopping there, I am spending less money by buying in bulk. It truly is a win-win!
While I was perusing the frozen food aisle, I noticed the DiGiorno Pizza Party package.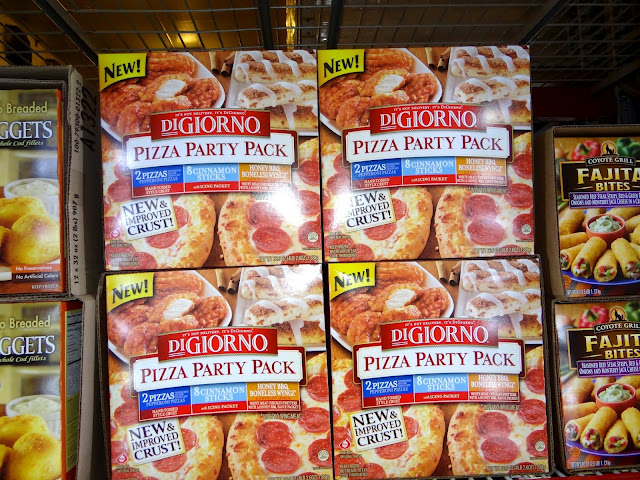 I thought to myself that with my big Labor Day barbecue coming up, this DiGiorno Pizza Pack would be fantastic for the children attending. I know my kids love DiGiorno pizza, so I thought that by buying this great package in bulk, will allow my guests at the BBQ to have plenty of options. In the DiGiorno Pizza Pack, there is 2 pizzas, cinnamon sticks, and Honey Boneless BBQ Wyngz! The whole package costs me $10.98 and it will be more than ample foods for the children who will be coming with their parents to the party. Again, Sam's helps me out by allowing me to spend less time searching for individual food.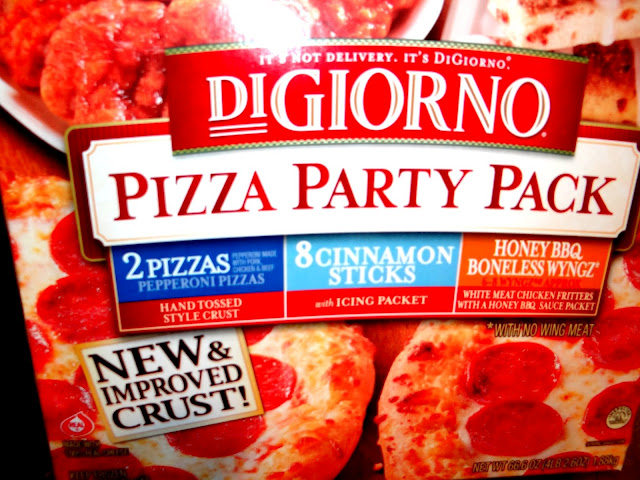 Zane and I then headed home after our Sam's club venture. I was so hungry so I digged right in to the first box of the Lean Cuisine Asian Flavor meal I saw: The Lean Cuisine Ginger Garlic Stir Fry with Chicken.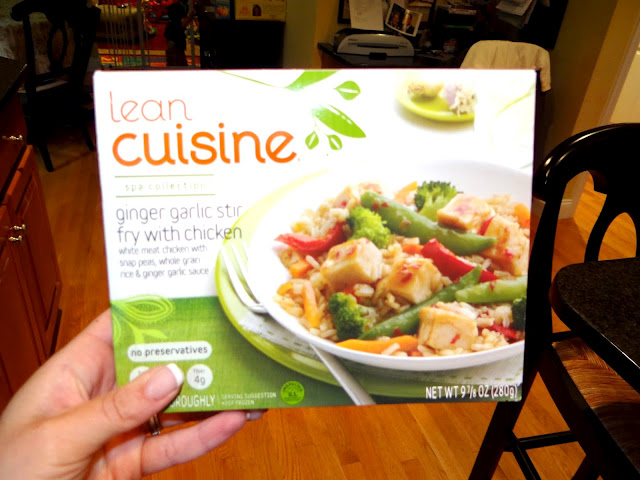 Look how good it looks! I love the fact that has so many wonderful and colorful vegetables included for my necessary good nutrition. It also has a perfect blend of necessary  lean fats, calories, and protein.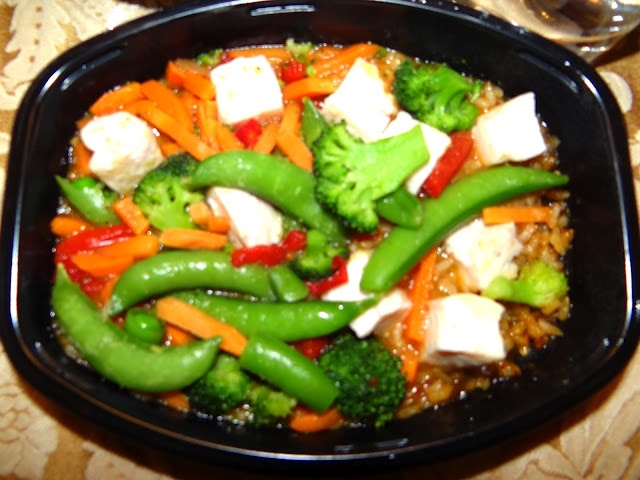 Many nights, I do like to add a little something to my Lean Cuisine meal. I decided that night to add a nice vegetable salad to my meal. Add in a nice big glass of water and I was set to go! I was so completely satisfied without getting that stuffed feeling, that we all hate.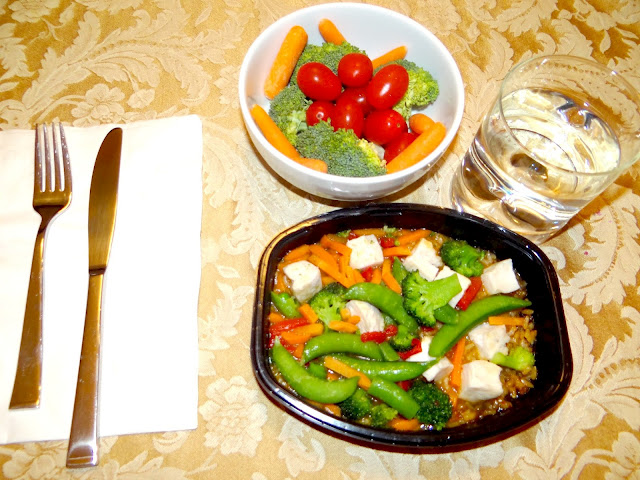 I am so glad I tried the Lean Cuisine new Asian Flavor 6-pack at Sam's Club. I can't wait to go back on my next Sam's trip and stock up on more because all the flavors tasted so incredibly good! To check out my google plus story   for my complete shopping trip to Sam's, click here: My trip.  Please also become a fan and follower of Lean Cuisine on Facebook and Twitter.
* I am a member of the Collective Bias™ Social Fabric® Community.  This shop has been compensated as part of a social shopper insights study for Collective Bias™ and Lean Cuisine #CBias #SocialFabric" As always, all my opinions are my own and not swayed by outside sources.