Are you prepared to start repaying your federal student loans? 
It's no question that COVID-19 put many people in financial hardship. Because of that, federal student loan repayments were paused to help people financially recover. While the Biden Administration had a plan to cancel a portion of federal student loans for all borrowers, that plan was shut down by the Supreme Court.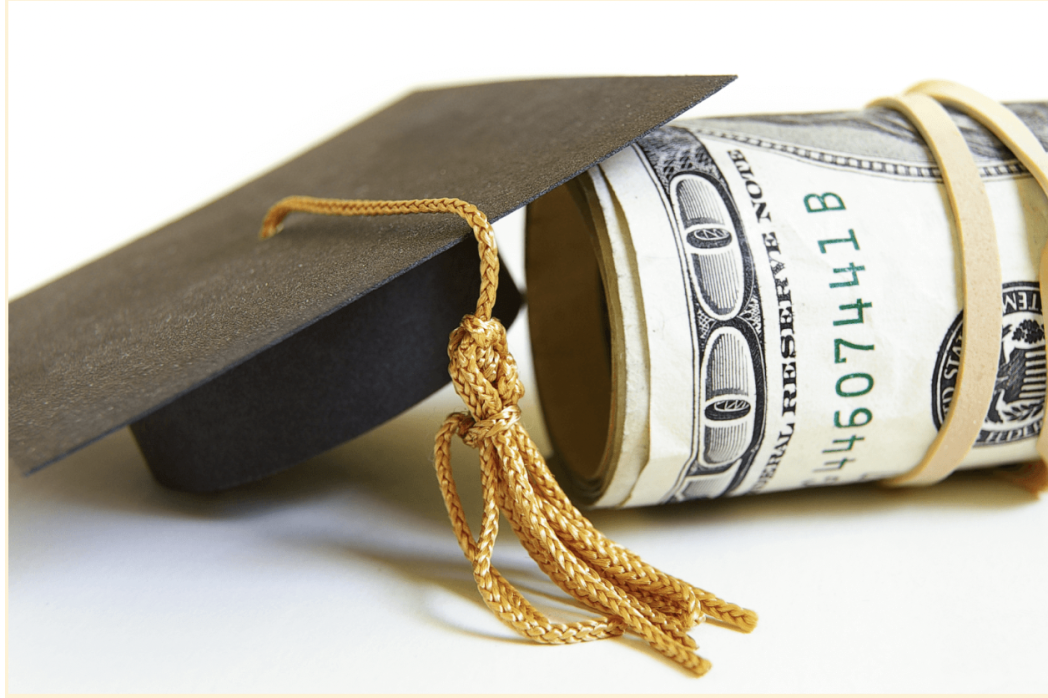 Now, the pause on student loan repayment is coming to an end as interest starts accruing again on September 1, 2023, and payments are scheduled to resume on October 1, 2023. This is leading many people to worry about how to financially prepare for their federal student loan payments to begin again. There are a few steps you can take to make sure you and your family are financially prepared to start repaying your federal student loans.
7 steps to take to financially prepare for your federal student loan payments
With the news that federal student loans are set to restart in the coming months, many people who have borrowed money are looking for ways they can adjust their finances to prepare for their payments. But, knowing where to start can be tricky. Let's take a look at how you can begin to prepare for your federal student loan payments to resume again.
1. Review your information
As you begin preparing for your federal student loan payments to resume, the best place to start is by reviewing all of your information through the Financial Student Aid website and your loan servicer. 
You should start by updating your contact details for your loan servicer and through the Federal Student Aid website. This will ensure that you don't miss any important updates about your payments. 
Next, you should take a look at your loan information and make sure you understand where and how to start making payments on your loans. Your loan information and servicer information can be found through the Financial Student Aid dashboard. This site also gives you great resources to understand best practices for repayment and anything else you may need to know. 
2. Choose the right repayment plan for you
Even if you have made payments on your student loans before, your financial situation may likely have changed. So, now is the time to revisit your payment plan if you've already set that up or choose the right one for you if you haven't made payments yet. 
The standard plan is a 10-year fixed rate, but the U.S. Department of Education offers plenty of other repayment options that may work better for you. The repayment plans through Federal Student Aid are as follows:
Standard Repayment Plan

Graduated Repayment Plan

Extended Repayment Plan

Revised Pay As You Earn Repayment Plan (REPAYE)

Pay As You Earn Repayment Plan (PAYE)

Income-Based Repayment Plan (IBR)

Income-Contingent Repayment Plan (ICR)

Income-Sensitive Repayment Plan
The Federal Student Aid website offers a Loan Simulator tool to help you evaluate your options and understand what you can expect your payments to look like with each repayment plan. Make sure you do your research and understand which plan is best for you before you settle on one. 
3. Make or update your budget
After selecting your repayment plan, you should have a better idea of what you should expect to pay monthly. Now, you should revisit your budget or create one to ensure you have a spending plan in place that considers your new payment amount. 
As you review or create your budget, consider following these steps:
List out all of your family's income.

List out all of your expenses and categorize them to understand how your family typically spends money. 

Update your fixed expenses to reflect your monthly student loan payments. 

Make a plan or update your budget to fit your new monthly payment. 
Making your student loan payments again can be a huge adjustment, but a solid budget in place can help you navigate your new financial obligations.
4. Cut unnecessary costs
While the pause occurred, you may have used the money you would normally put toward your student loans for something else. That may have been to pay down other loans or put your extra money aside in a savings account. As you update your budget, you may realize that your spending habits don't align with your new financial responsibilities.
If this is the case, it may be time to take a look at your spending habits and cut down on unnecessary spending. Look at the categories of spending that you broke down while updating your budget. Are there any places where you've been spending more than you need to? Do you have monthly subscriptions that you no longer use? Could you cut back on spending on your wants? After asking yourself these questions, you may see where you can cut your spending to account for your new loan payment. 
After you've had some time to adjust your budget and cut back on your spending to afford your payment, you may want to put some extra money toward your student loans than what's required on your minimum payment. This can help you minimize your accrued interest and save you lots of money long-term. 
5. Look into ways to earn more income
The pandemic has taken a financial toll on lots of people, and your financial situation may have changed quite a bit over the past few years. You may review your budget and cut back on your spending only to realize you still do not have enough money to live comfortably.
If this is the case for you, you may want to look into more ways to earn extra income. Some options you may want to consider include:
Working overtime at your job if possible

Picking up a part-time job

Finding a side hustle
Consider what you can do within your profession to make extra income. This could be anything from freelancing to tutoring. Or, you may consider driving for a rideshare company or delivering food. There are plenty of ways you can make some extra money to help you and your family live a little bit more comfortably when you start to repay your student loans. 
6. Build your emergency fund
Financial emergencies can happen to anyone. You could lose your job or experience a medical emergency, and you could put yourself at risk of missing a student loan payment if you aren't properly prepared. 
If you miss a student loan payment, your loan will be considered delinquent. After 90 days or more of delinquency on your student loan, your servicer will report it to the major credit bureaus, which will impact your credit score. After 270 days of delinquency, your loan goes into default, which can lead to even more financial turmoil. So, it's important that you do your best to stay on top of your payments.
While you can't prepare for every financial crisis you and your family may face, an emergency fund can help you in case you do run into financial trouble. You should save between 3-6 months of your monthly income in your emergency fund. 
If you have one started already, you should re-evaluate your goal to see if you may need to save more to cover your student loan payments as well. Consider putting your emergency fund in a high-yield savings account and automating monthly contributions until you reach your savings goal. This way, you have a financial safety net in place if you and your family need it, no matter the reason. 
7. Invest in life insurance
Your student loans are likely not the only debt that you carry. You may have some private loans or other financial obligations on top of this. If you keep your loans through your federal student loan servicer, your federal debts will be forgiven if you were to pass away before your loans are repaid. But, if you choose to refinance your federal loans through a private lender, the repayment responsibility would be passed along to your next of kin. That could leave your family with a high payment that they may not be able to afford. 
Life insurance death benefits can be used to help your family if you were to pass away and leave any outstanding debts behind. It can also be used to pay for funeral expenses and mortgage payments. Life insurance is just another financial safety net that you may want to consider having in your back pocket. 
With a new monthly payment, you likely can't afford to spend a fortune on life insurance. Luckily, though, you have plenty of options to find a cheap term life insurance policy that will fit into your budget and provide your family with some financial security. 
An accelerated life insurance policy is a type of term life insurance you can get relatively quickly and affordably. This type of policy eliminates the need for medical underwriting and instead analyzes the risk factors listed in your insurance application to give you a quote for a policy. Because these policies don't require medical underwriting, you can typically get a low premium rate and get life insurance coverage quickly. 
With federal student loan payments resuming in the coming months, it's natural to feel a bit of pressure when considering how your finances may change. With a bit of financial preparedness, you will be much better equipped to confidently start making payments again. Remember to have patience and stay consistent, and you will soon start making great progress in repaying your student loans.
*This is a partnered post. All opinions are my own and not swayed by outside sources.*